Designer Jordan Price resigned from Apple and talked about how hard to work in the company. His story he published in a blog on the platform Medium.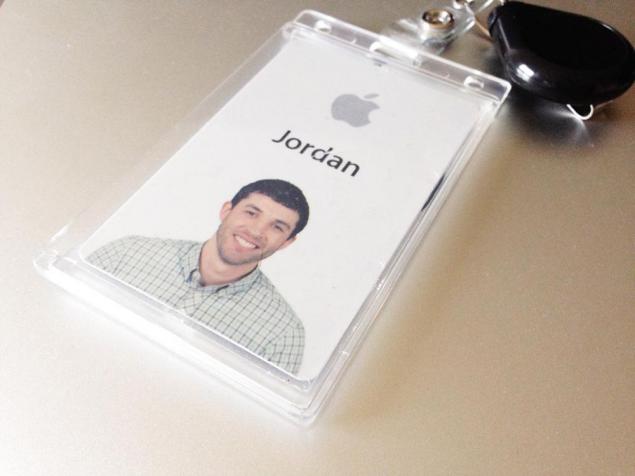 When Jordan learned that it takes to work at Apple, it was one of the happiest days of his life. Price expected that he would have to fight his way through a series of interviews and perform a complex task, but in fact they took him to the position of the mobile designer after hour meeting with three people.
My parents and family were delighted when I told them. I reported the news on Facebook and get more likes and congratulations than ever. Even more than in the day when my daughter was born. People with whom I had not spoken for years, began to send me messages. After I changed my signature to Twitter, I have become much more Fallaway.
Jordan Price
However unpleasant moments for Jordan and his family began almost from day one. Because of the tight schedule and the need to get to the Cupertino San Francisco man became much less spend time with her daughter.
However, he did not stop to enjoy the level of professionalism and "shrewdness" of their colleagues. In the process, they argued literally on each pixel. What Price did not expect to find at Apple, so it's pervasive bureaucracy.
During my lapping was very difficult. In fact, to remember all the passwords, accounts and logins, it took me about a month. We were constantly meeting, significantly reduces the productivity of each employee, but they seemed to be a necessary evil in a company that is so great and so creates quality products.
Jordan Price
In addition, the Price and faced with a peculiar hazing. His boss was constantly trying to insult him and members of his team, pretending to be so serious. He constantly reminded Jordan that if he does not fulfill certain requirements, his contract will not be renewed. The boss liked literally stand behind his employee while he served as an ordinary design task.
I felt like a teenager working at a shitty job at the store, rather than professional workers in one of the greatest companies in the world.
Jordan Price
Price for a while trying to get used to, but was not able to live with such a working atmosphere and left the company literally in the middle of the day: he cleared it issued iPad Air, took off work files on the server and went to his daughter, wrote to his superior SMS that that was the worst boss in his life.
After the publication of the article Jordan did not get a response from Apple, but his former colleagues did not support his initiative. Price said he "raised the dust" and thus eventually could make them even worse. At the time of this writing, he is actively looking for a new job.
tjournal.ru/paper/apple-dream-job