Along with the popular things that are in every wardrobe, there are little details that unfairly overlooked. And in vain, very vain, comrades. A small detail like brooches can drastically change your image, make it softer, more feminine, or vice versa brighter and more interesting. Today I propose to undertake the restoration of justice in this unjust world and pay attention to the little accessories that are so deserve.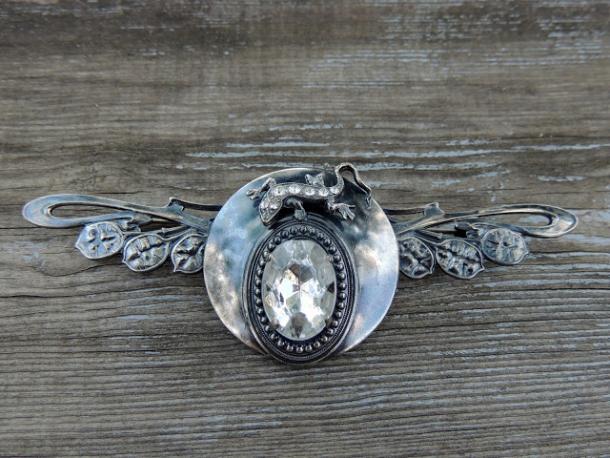 At the writing of this post inspired me several conversations with fashion bloggers and a couple of similar topics on fashion forums. In undervalued things bloggers actively recording everything from shoelaces to their underwear. We will not go into such detail and focus only on accessories, which many consider outmoded, irrelevant, old-fashioned ... And fashion bloggers - undeservedly neglected and undervalued. And I'm of the same opinion.
1. Brooch.
This is perhaps the greatest injustice in the world of fashion. When there are so many brooches for every taste, of any design and any material, and they are only a few - why all this way? Unknown. But broach such a versatile and memorable emphasis that any way to make unique and inimitable.
Modern brooches often created with the use of silver crystals Swarowski. This element of your image is not exactly go unnoticed. True, such a bright shimmering accessories prerogative over evening gowns and dresses, but in the right hands ...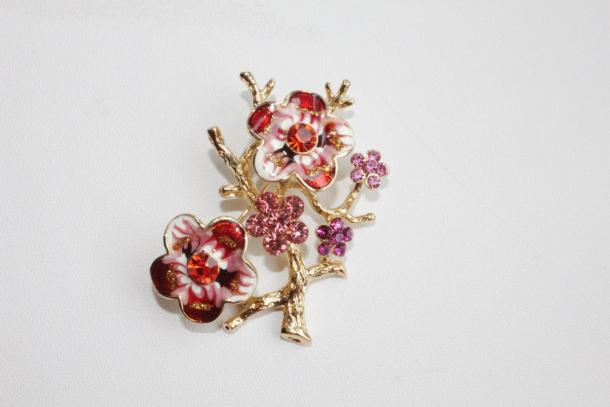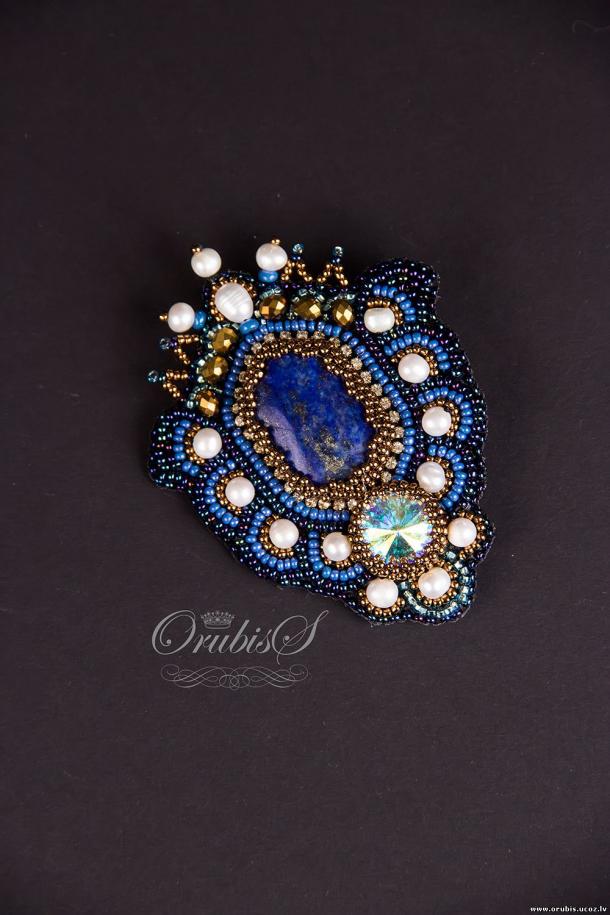 More versatile vintage brooch which in big fancy opening unlimited possibilities for experimentation.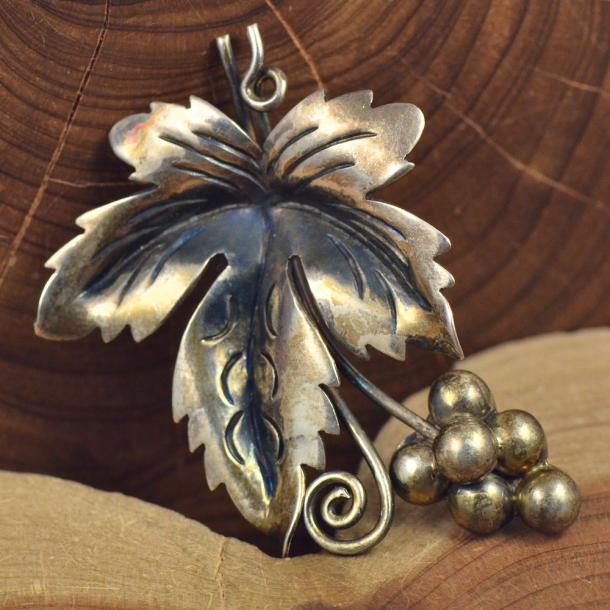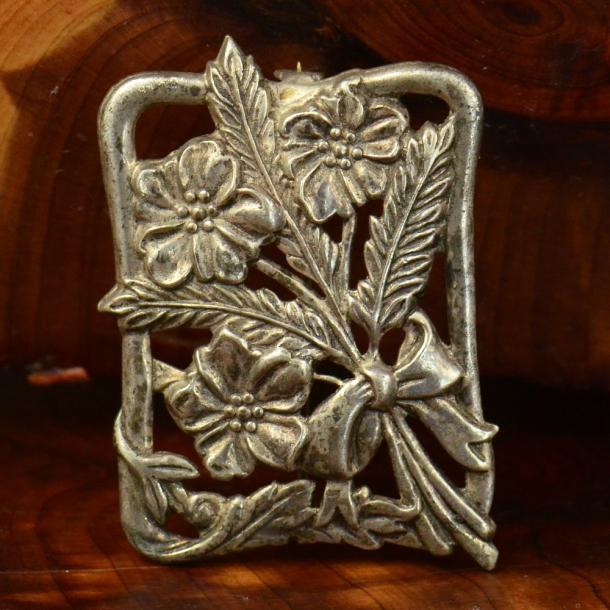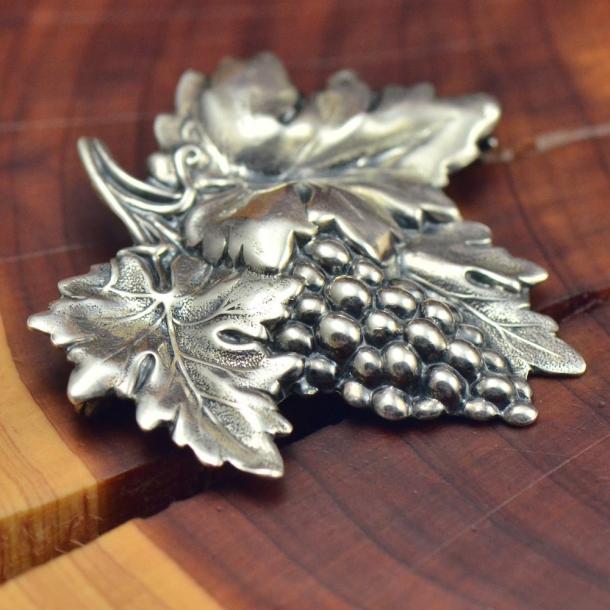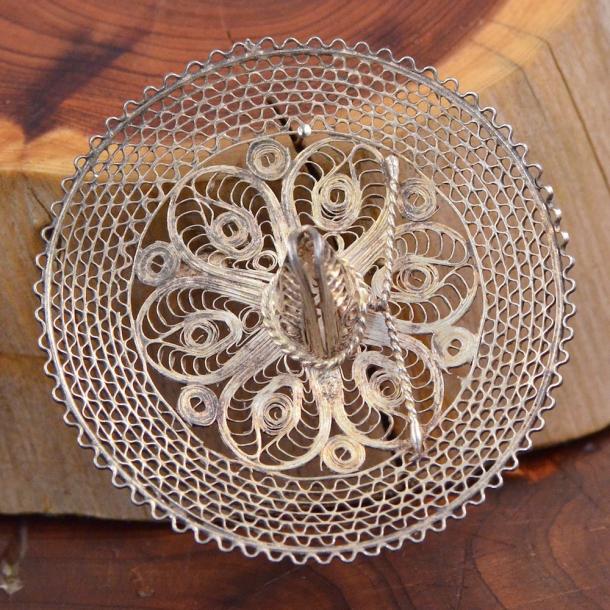 And this brooch from the collection of the Belarusian lover of vintage jewelry I just won. Brooch from brand Ermani Bulatti cost its new owner just $ 10 at some local online auction site. And this despite the fact that the decoration of this European designer, which were made of mixed materials and crystals Swarowski, in 1970-80 sold exclusively in expensive boutiques in London, Milan and Paris. And while the average price was at least $ 160.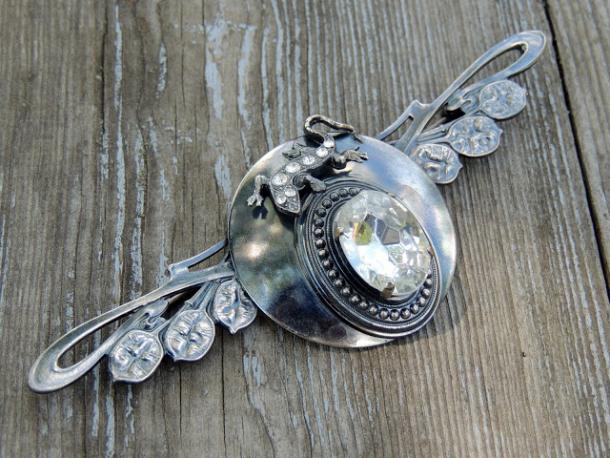 There is something special about these things with history. Vintage jewelry by American firm JJ, which was established in 1935.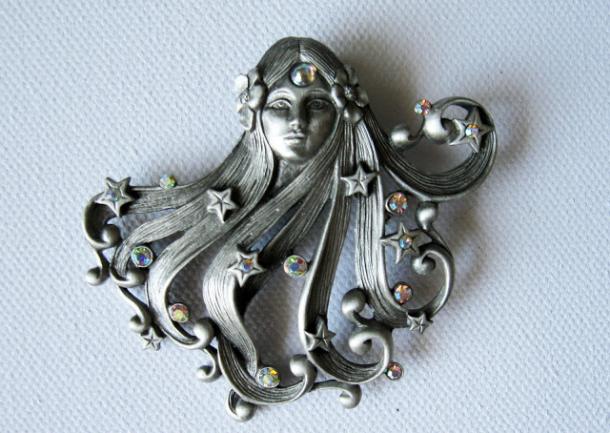 Another option vintage brooch, this one made of plastic.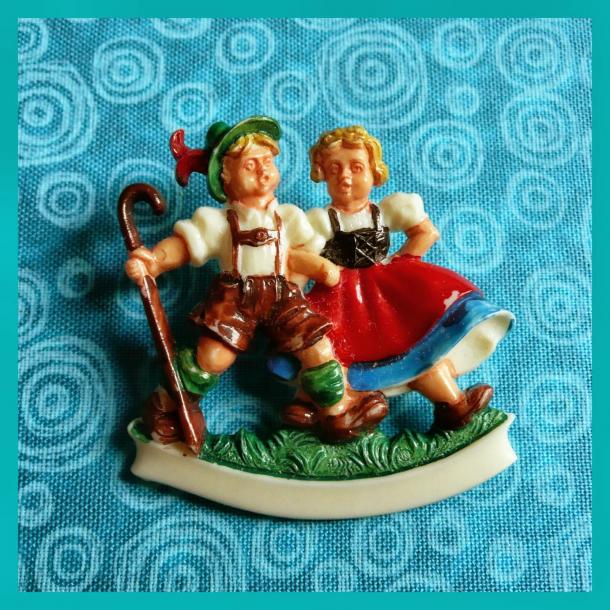 Search basically the miracles necessary at auctions and sales markets. Sometimes you come across a real treasure. Along with modern and vintage jewelry, pay attention to the brooch hand-meydovskie. These work by hardworking craftsmen, it is something very special. Uniqueness, originality and energy charge of such things will make any outfit special.
... Milled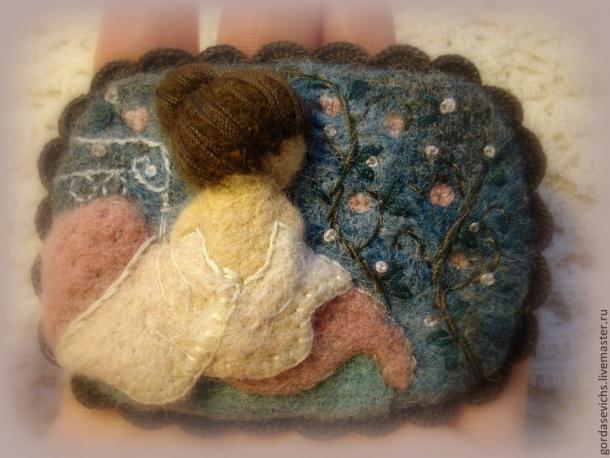 ... Bead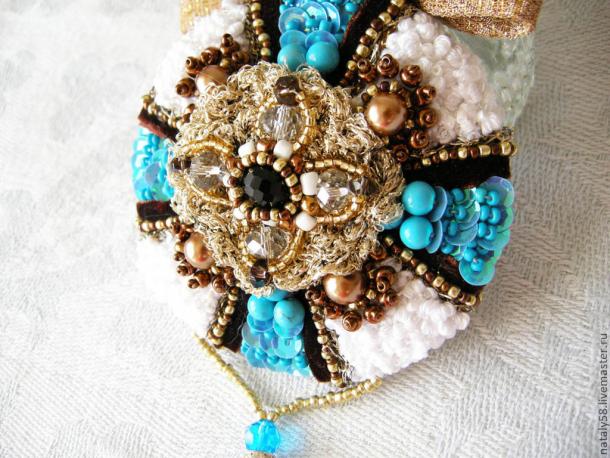 ... Fabric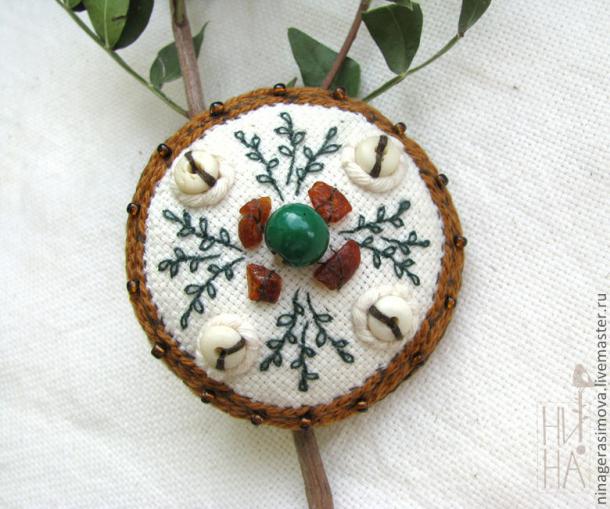 ... Lace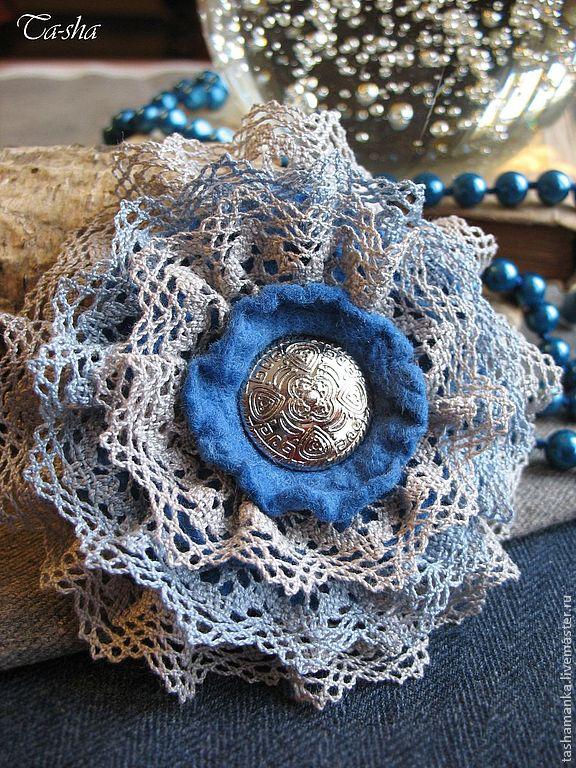 You can continue for long. More treasures - the fair of masters and other sites handmade jewelry.
2. Cameo
This symbol of sophistication, femininity and beauty meet, perhaps even less. Who does not know, this decoration with a bulk stone carvings. The most popular - a brooch and earrings with cameos. Is engaged in manufacturing of unique jewelry can even own - online weight basis for such decorations, materials and teaching lessons.
Out of competition, of course, ancient cameos.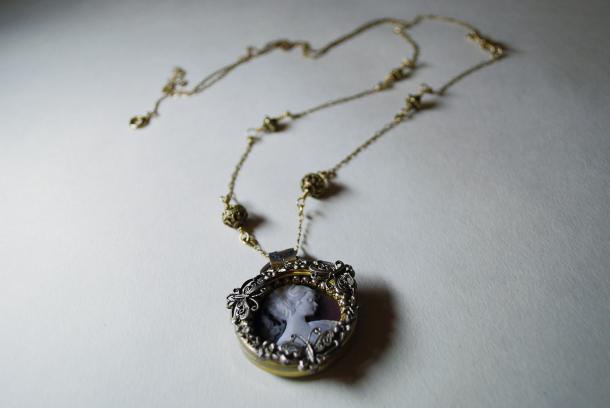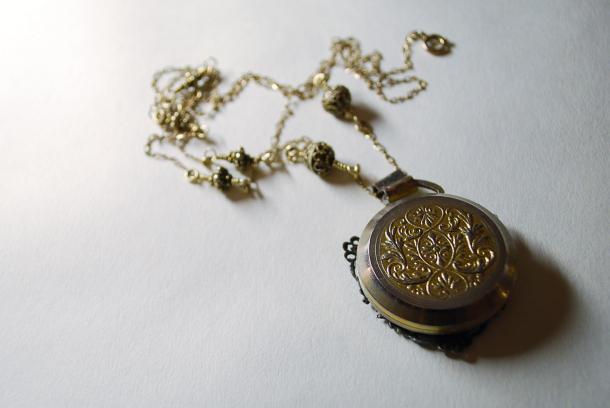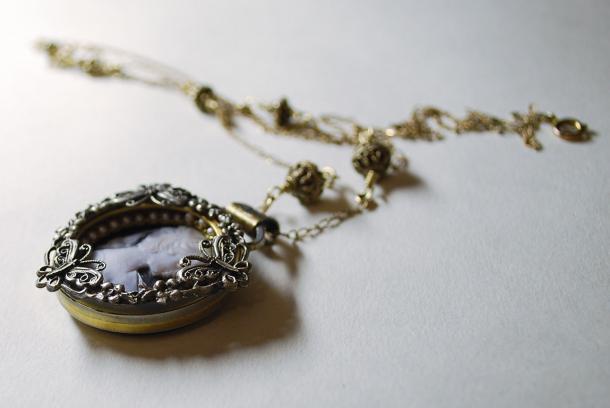 Cameos in vintage style.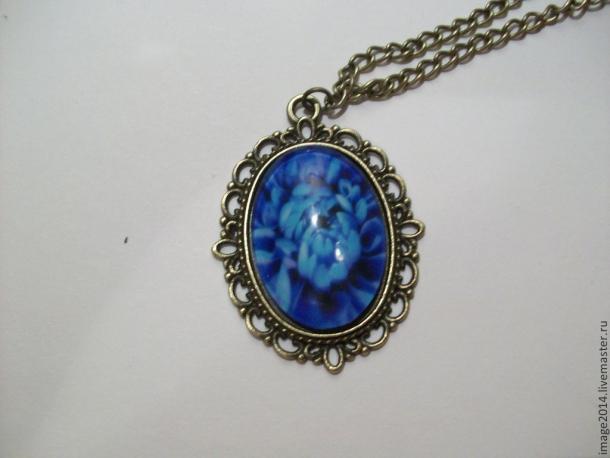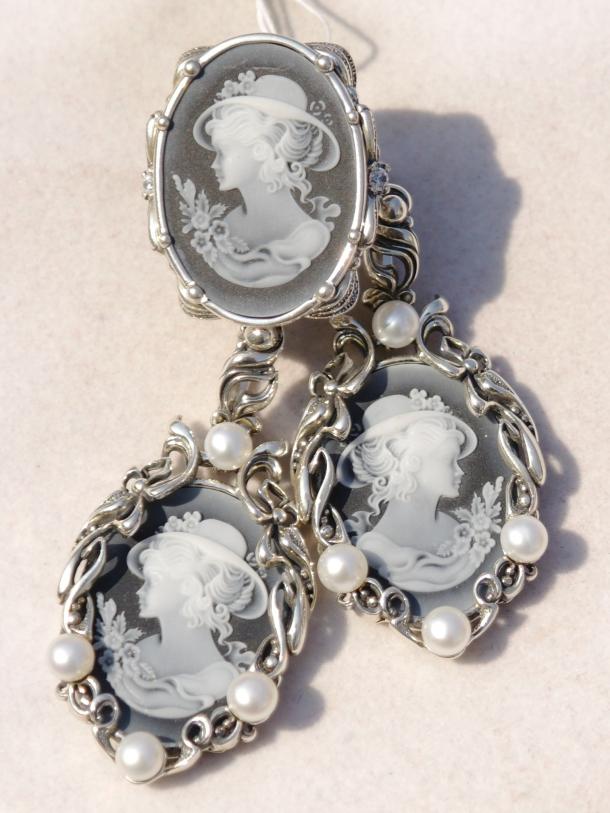 A little antiques: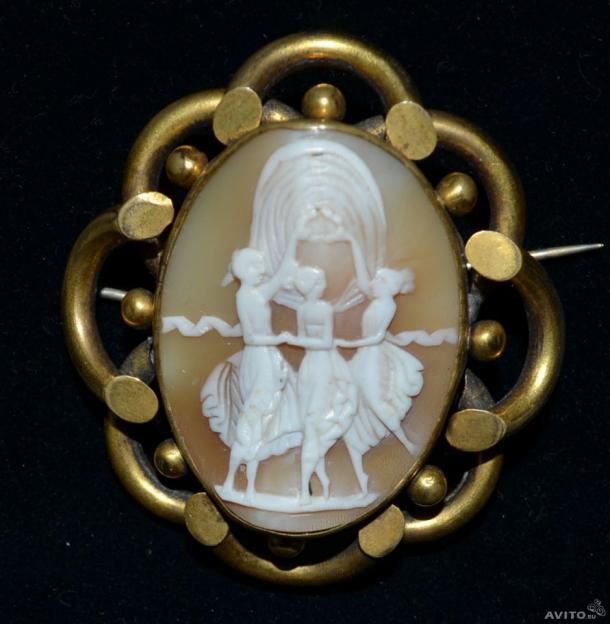 Cameo brooch, handmade.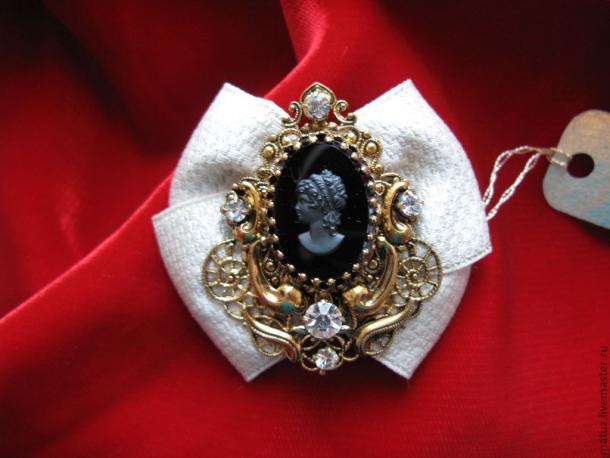 3. Combs
This hair ornament is firmly settled on a wedding, but could not acquire a second life in more or less the everyday attire. Besides the stylish design and a unique little things, it is worth remembering and its practical application. If you have long hair, and the inexhaustible imagination in creating hairstyles trendy way, then why do you still do not have the ridge? This is a serious omission, I tell you.
Modern ridges produce most of the copper parts - beads, fabric, leather, semi-precious stones.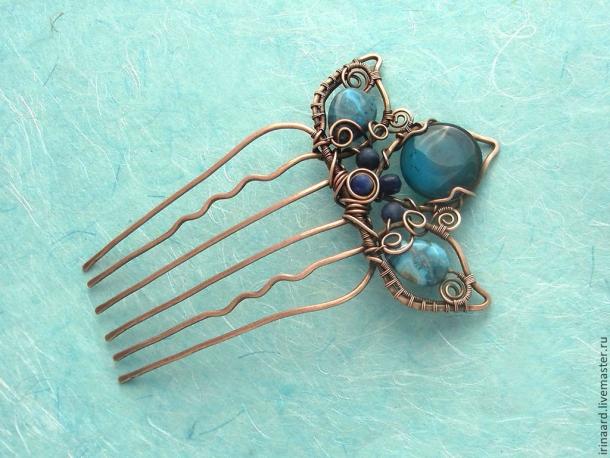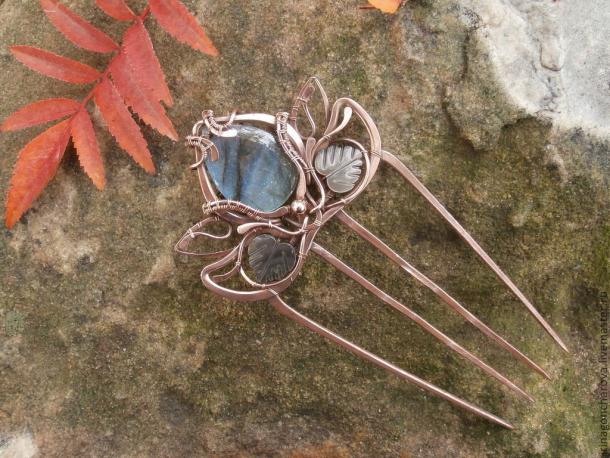 Comb hair copper and natural amethyst Hand: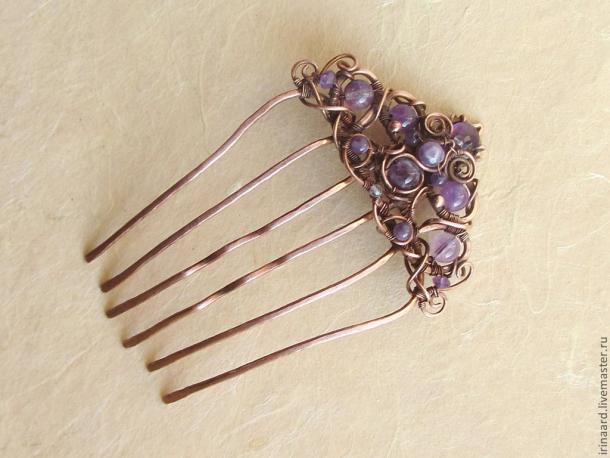 Magic crests handmade from wood. Decorated with carnelian and citrine.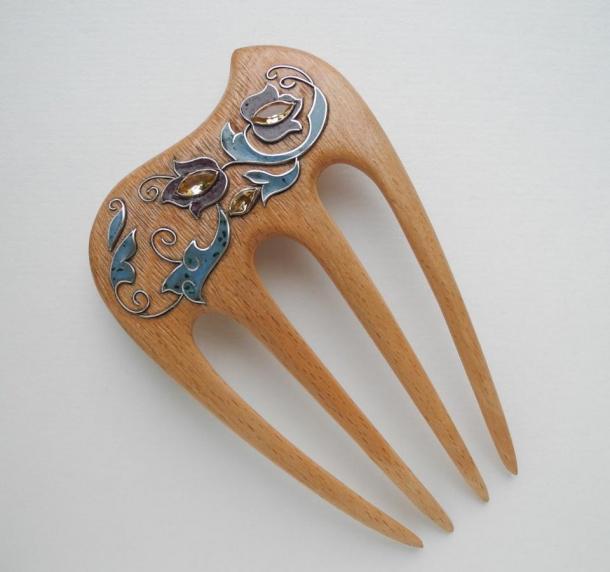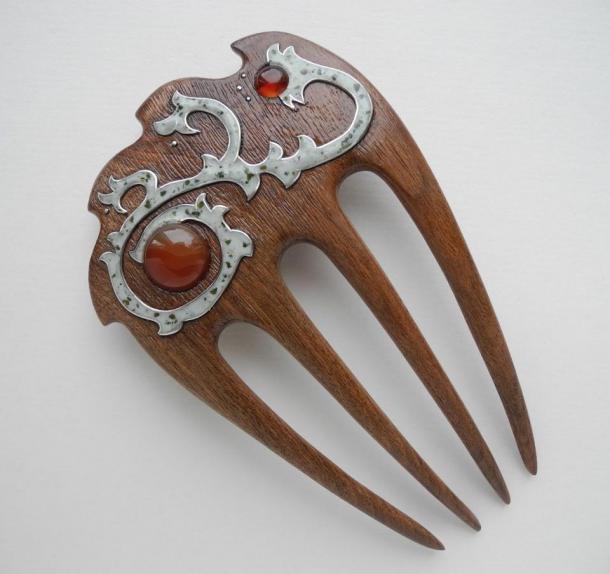 As to slaughter, combined with what to wear and how to tell a great and mighty Internet + network, you can find training videos and lessons on how to create such a ridge.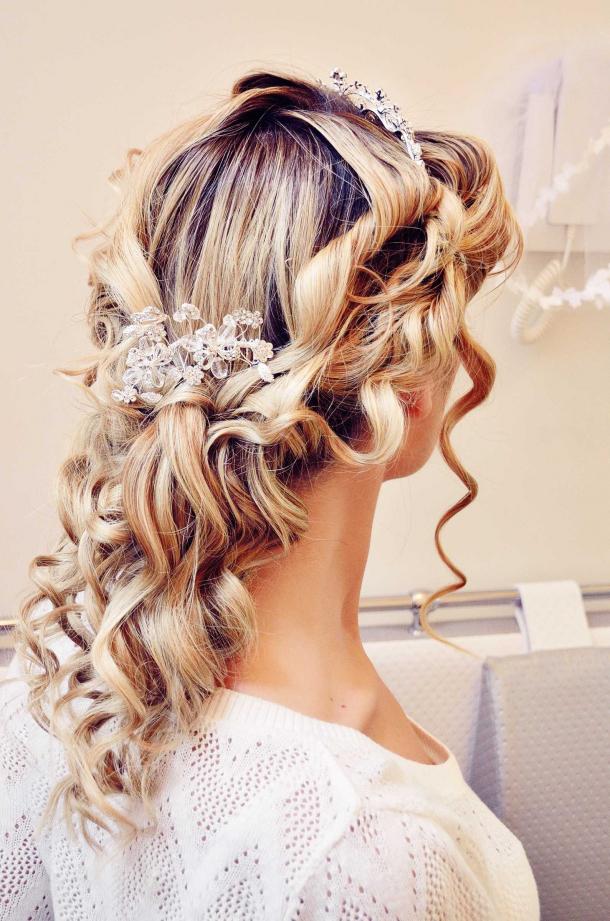 And do not forget about the brooch, comrades!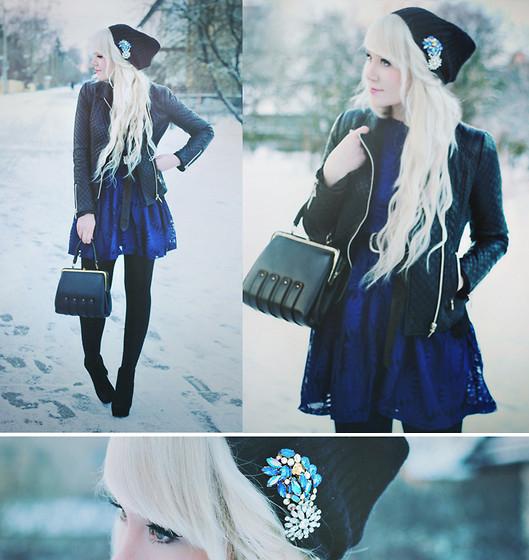 I hope this short article has inspired you to experiment with such unjustly neglected decoration as combs, hairpins, brooches ... In an effort to be unique and unrepeatable sometimes do not need to invent something new, it is enough to go back to all the forgotten old.