At that time, as the debate continues about whether Sochi ready for the Olympics, foreign journalists are beginning to be occupied in hotels ... to my great regret. Some representatives of the foreign media describe the terrible conditions in the local hotels, where only 6 out of 9 hotels ready to accommodate guests. Some hotels are still being built. Water, even if it is not suitable for drinking. One German photographer says that near the hotels are still wandering homeless dogs and workers scurrying around the room back and forth.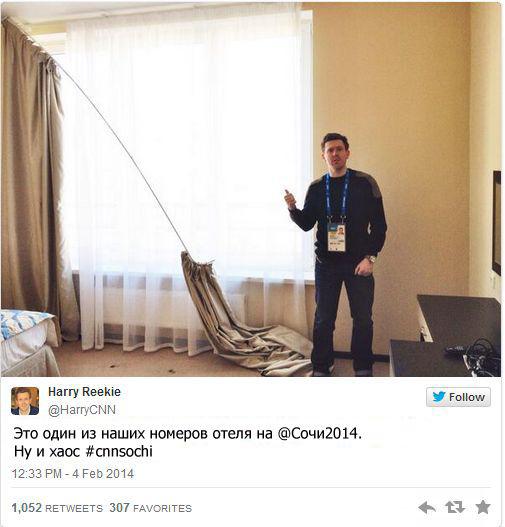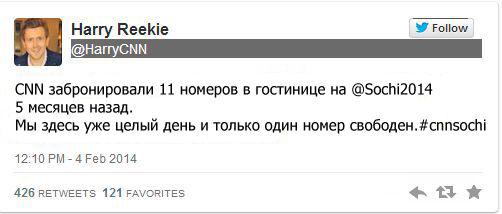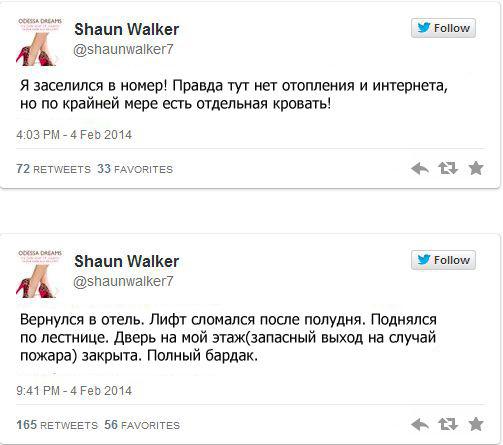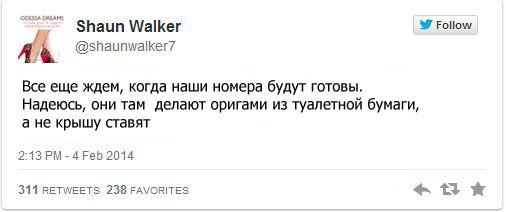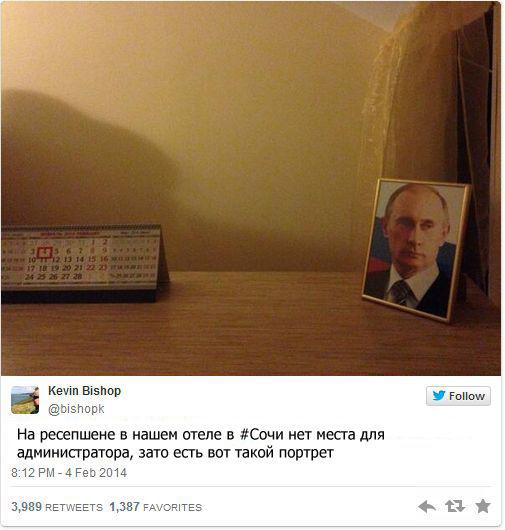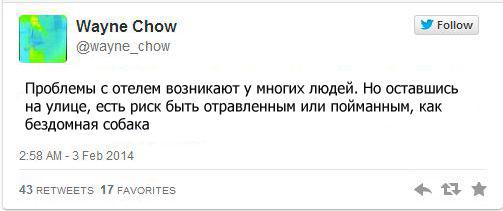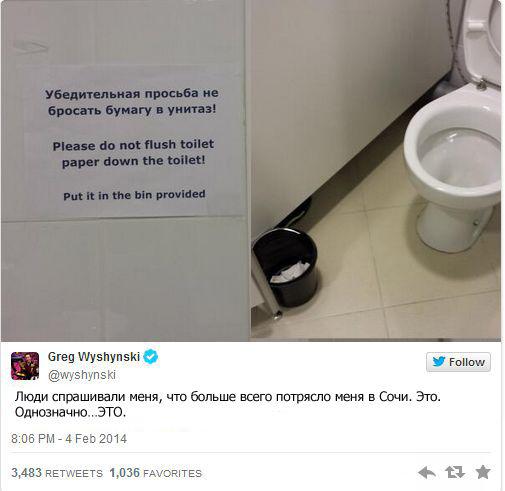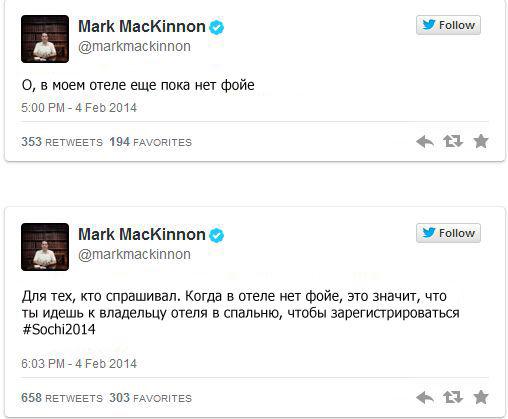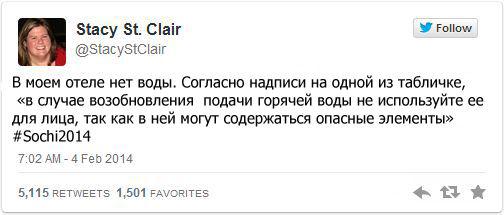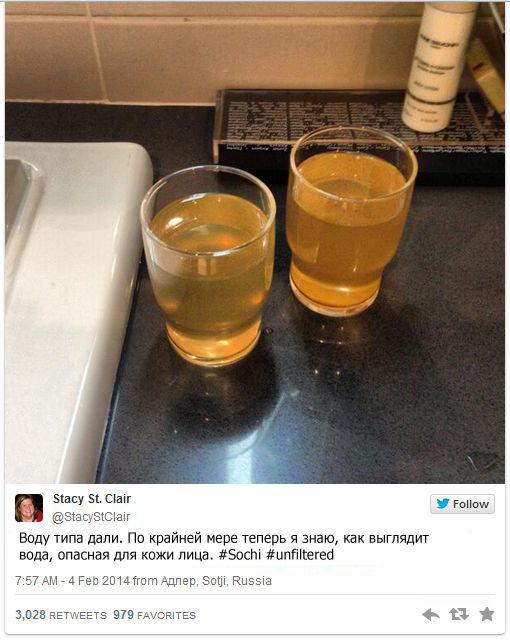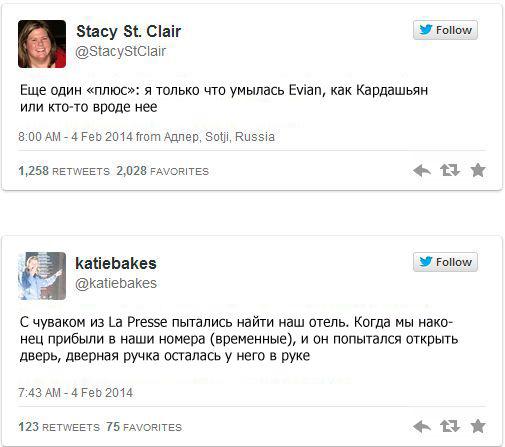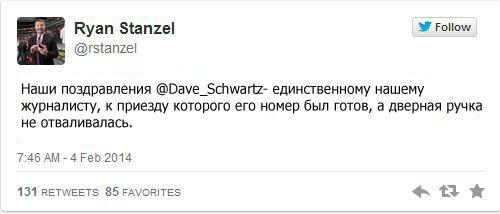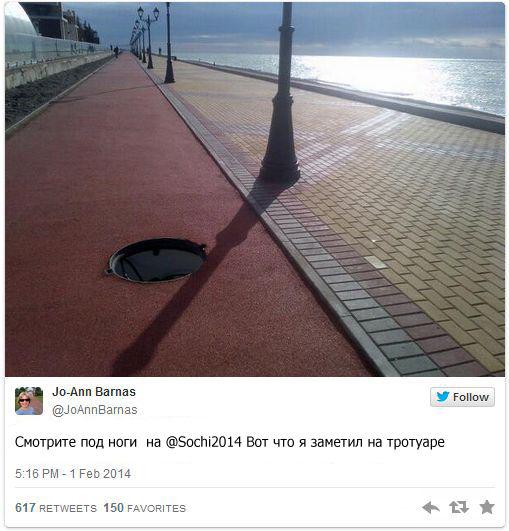 The confusion reigning in the southern city, contrary to the statements made by the Russian government and the Olympic Committee of the readiness of the city for the Olympics despite the threat of terrorist attacks, construction in progress and concerns about human rights abuses in the country. The cost of preparations for the Olympics have long gone beyond the planned 51 billion, which is especially remarkable considering that not everyone has done. Thomas Bach, President of the International Olympic Committee, of course, insists that all the fears were groundless. Meanwhile vremnem Dmitry Chernyshenko, President of the Olympic Organizing Committee, is overwritten with the representative of the channel CNN, which complains about the fact that only 1 out of 11 reserved for the press rooms in the hotel can be populated
--img18--
* approx .: these tweets are not linked. The source of their combined, but in fact the answer Dmitry Chernyshenko relates to photography, which depicts the sea and the beach, in the description of which Harry writes that "can not believe that there will be held the Winter Olympics," to which Dmitry Chernyshenko and advises turn.
Anyway, soon the world will see everything. The opening of the Olympics will be held Feb. 7 at 8 o'clock 14 minutes Moscow Time.
--img19--
Translated specifically for fishki.net
--img20--
Source:
www.washingtonpost.com