Georgia is so versatile and unusual that many people visited the country can not find the right words that can describe the hospitality of the people, the beauty of the mountains and the local cuisine. Today's photo essay author was able to visit 2 weeks in this wonderful country and now he is ready to share his impressions about the people, environment and many others.
My main holiday destination proved to be a resort town (village) Bakuriani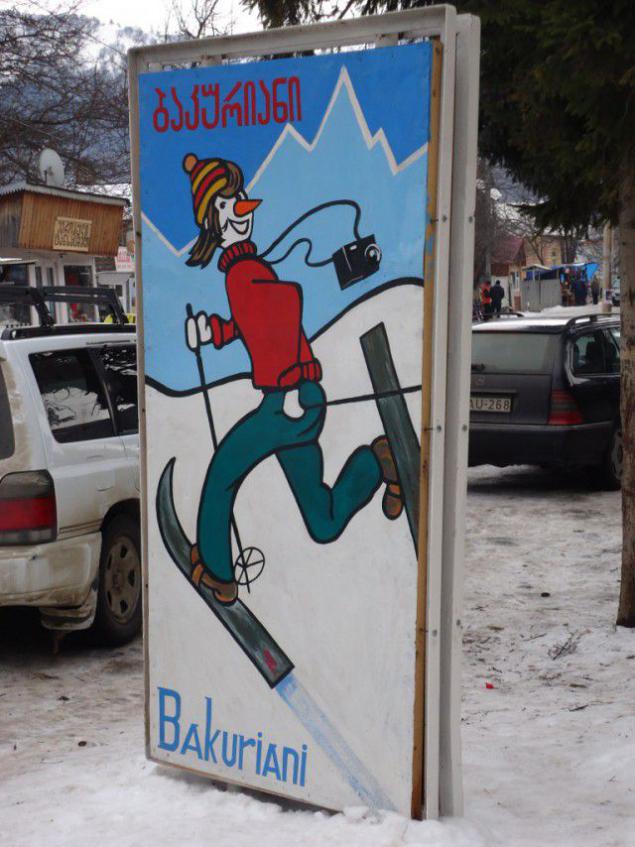 Prospect of Ineta promised cross-country trails, many excursions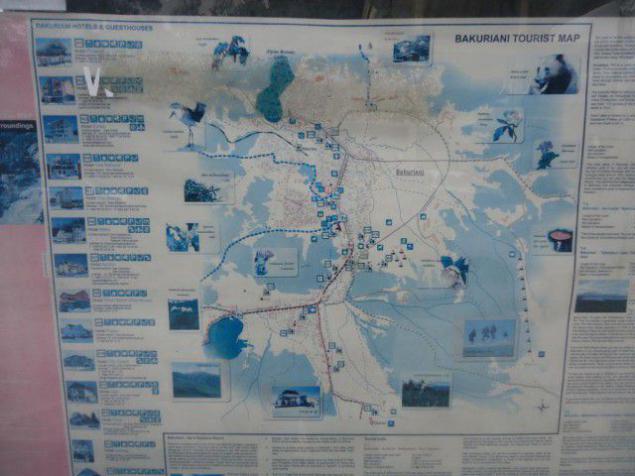 But, in fact, the prospectus was late by 20 years of paved trails even after the collapse of the Union. Excursions were not any in sight. Tourist Info Centre was not working at all.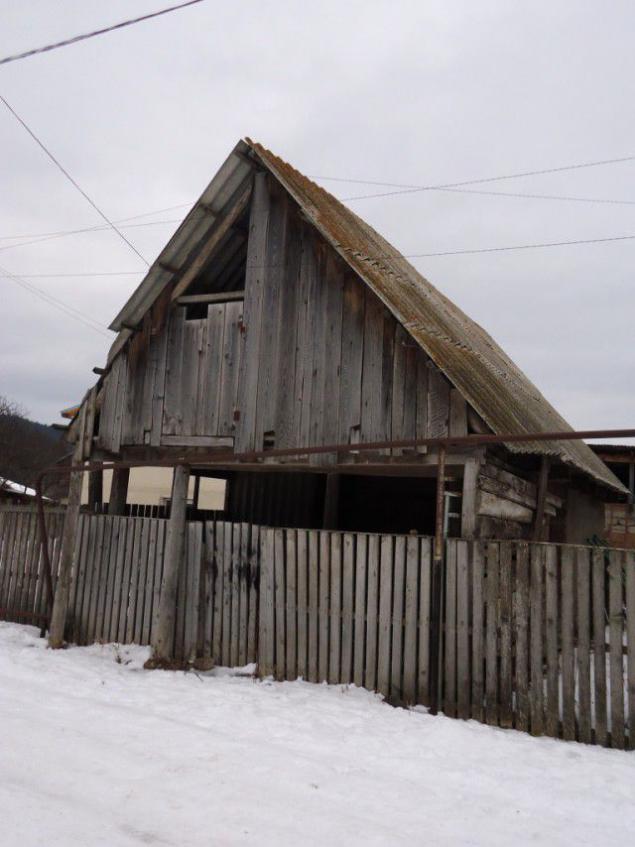 It is worth noting that many local inherited from the Soviet Union. This lifts, and a skating rink, and in general, a lot. But a lot and built. The people themselves. They say that the only seat lift was built on the money of Ivanishvili (Georgian billionaire). They mostly live.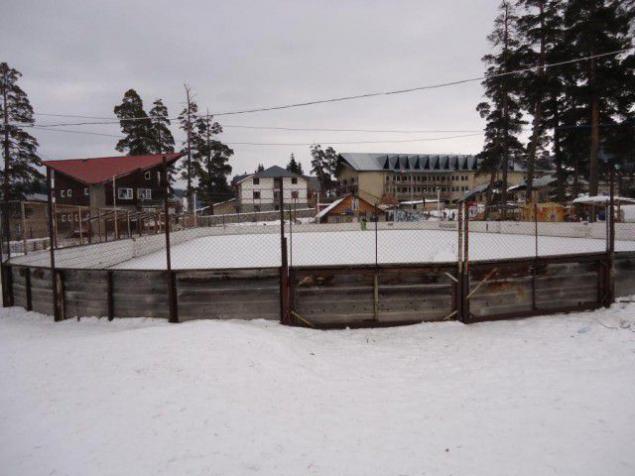 In general, cross-country skiers the first day I was disappointed. I tried to ski the mountain. But, a few drops on the track I the Lord, as it warned.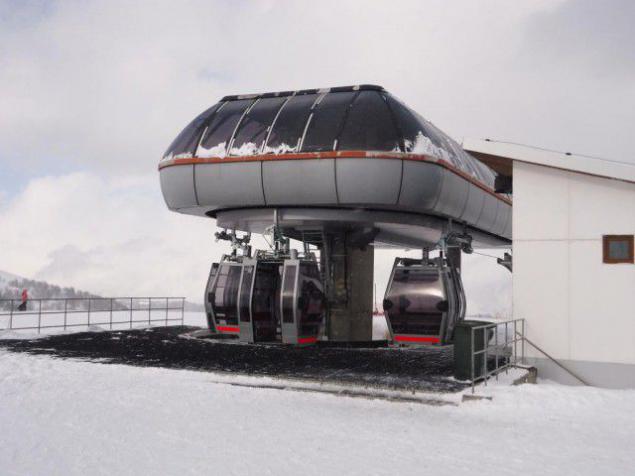 Naplakal family. With the snow melts, the village smells. Cross-country skiing there. In response, I received good advice - good to ask local, and everything I want to be found. And in truth - skis dug in a nearby house. More sovdep, but the quality is there.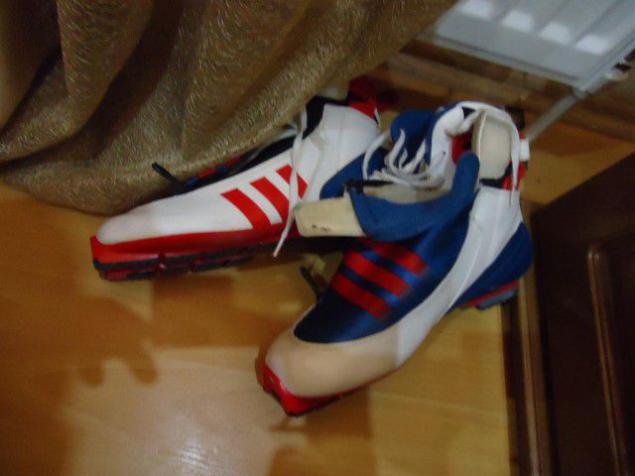 Single issue excursions. Then, as luck would have. They said better to hire a taxi driver. I found one by father (rest in Borjomi to me). With him I traveled the load floor.
So I went and would rest only in Bakuriani. What? Tangerines cheap. Borjomi cheap. Lie down, chew, run to the toilet.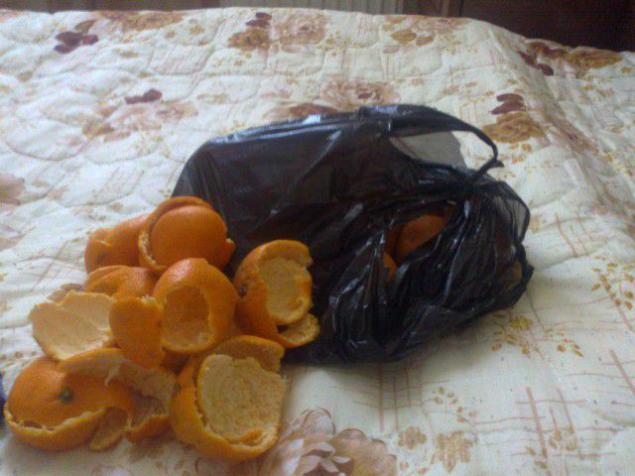 But, once again passing the local bulls (you never know) decided - it is necessary to travel on Georgia.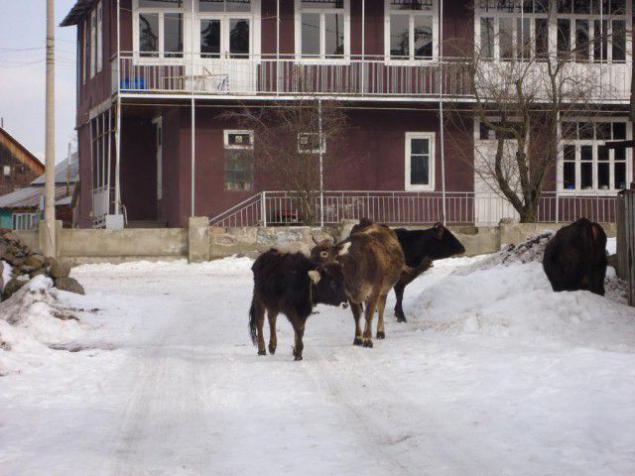 Until the left - a little about the local. All speak Russian. Although the emphasis on English extraordinary. Everywhere these inscriptions. Already confused when you see there is still the Soviet street signs in the native mighty.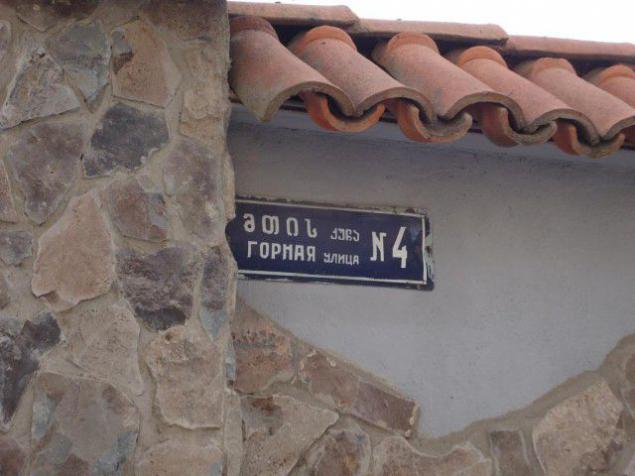 Living local 90-95 percent tourism. Who taxi who rides on who the instructor who lives his farm. Mills in the district are many.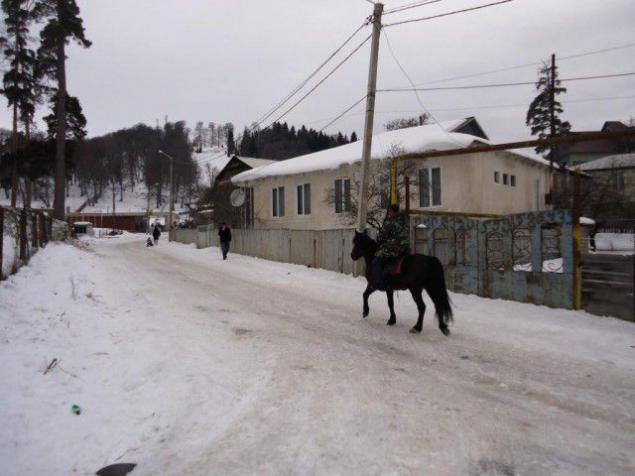 For tourists are treated like a dandelion. Do not hide - the tourists - their bread. Pleased tourist - good word of mouth.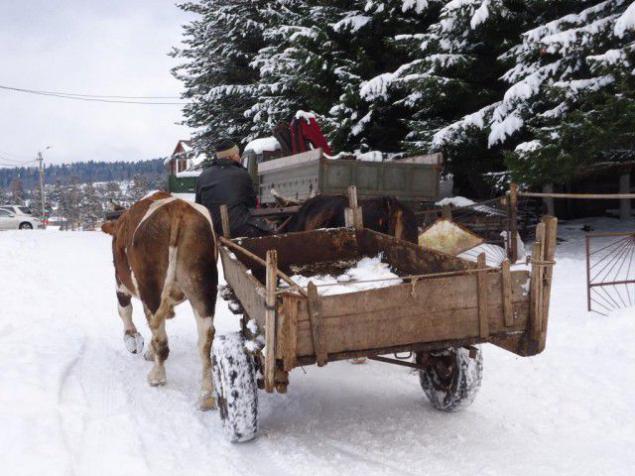 Here, right now, right now, I go on Georgia. Only you throw off a couple of shots species Bakuriani. Nature: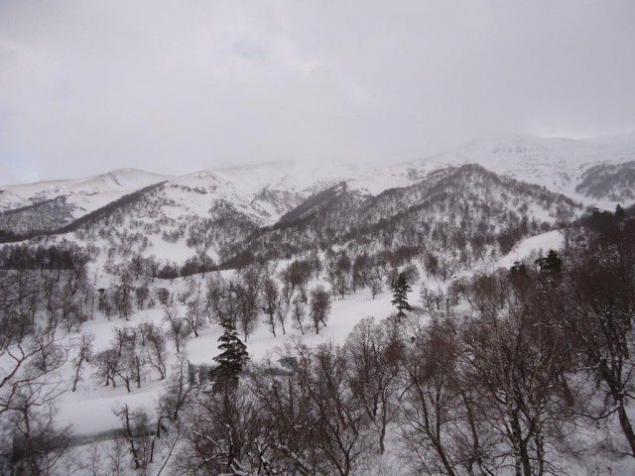 Decorative fence of the old skis: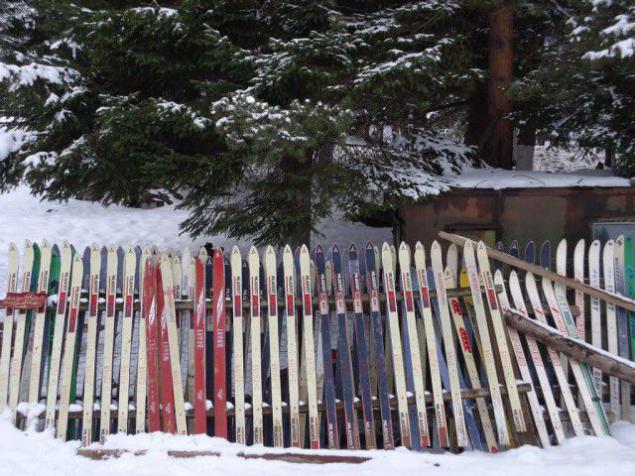 Simply decorative, but was killed a fence: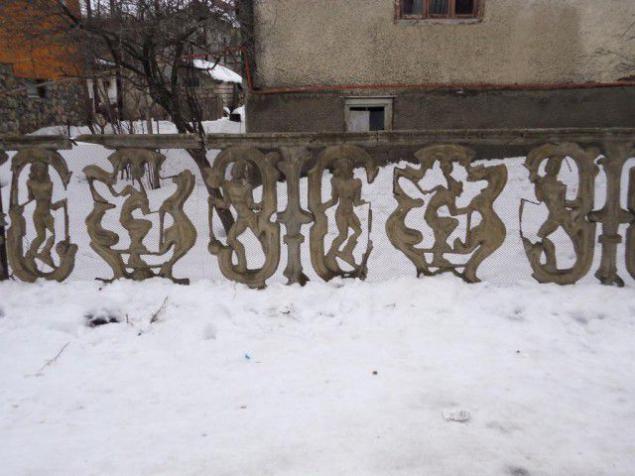 Part, ready for takeoff. Many people here ride on a sled just such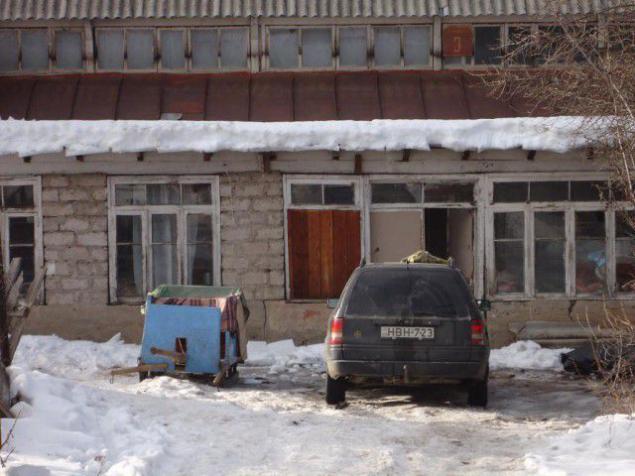 The funny (to me) advertising. Included at this moment Petrosian - the type of social sphere about Europe.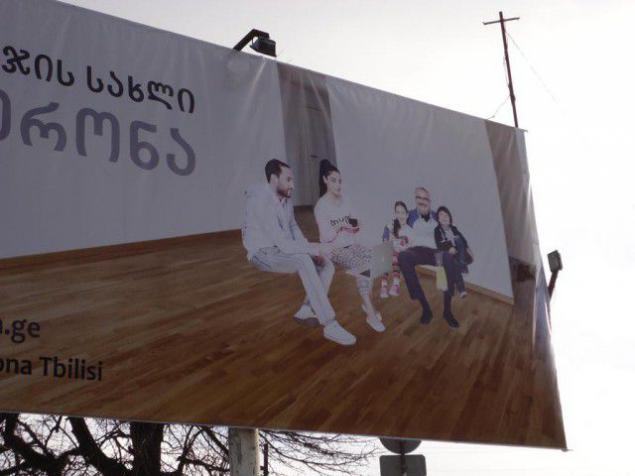 A separate point - a monument to the Georgian babsleistu, who was killed on the road in Vancouver in 2010. Every day fresh flowers: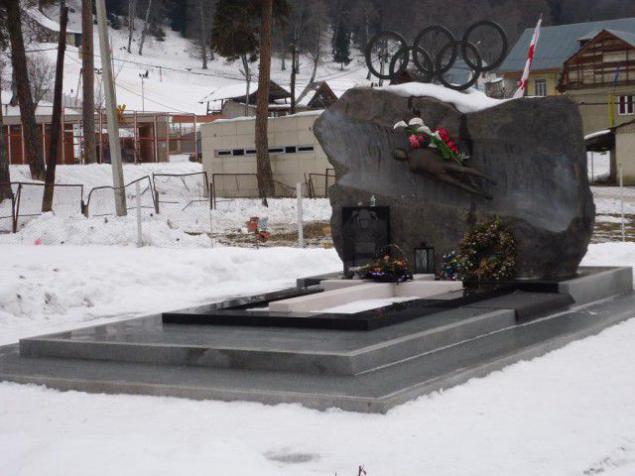 And of course, Stalin killed bust which I found in an alley, turning in the wrong place Bazaar. Do not demolish, then honor: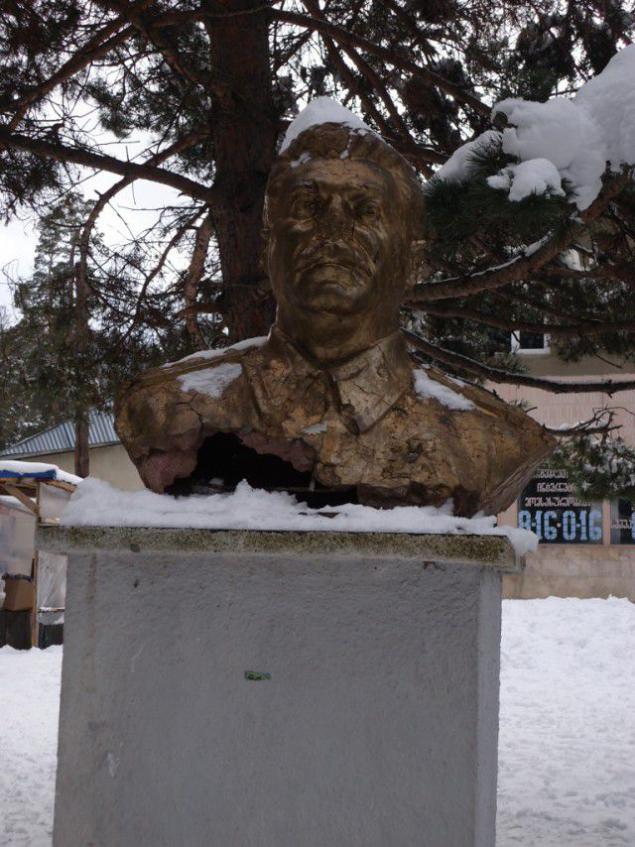 Meanwhile, I finally decided to leave Bakuriani. The driver got a good one. Russian fluent. Go. Winter Borjomi Gorge: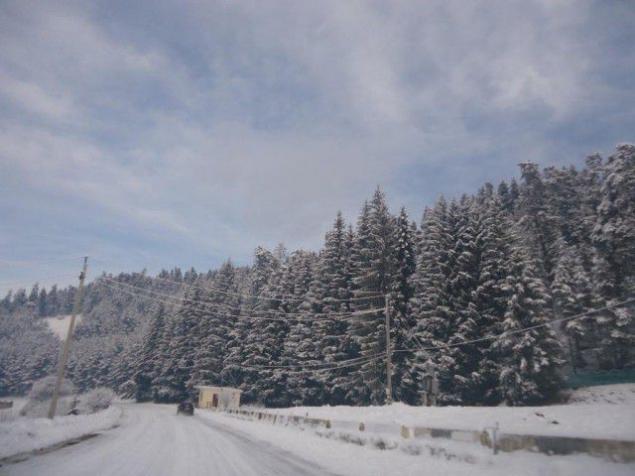 Well, what a trip of Russian and Georgian without discussing the events of 2008. Impressed that's married gorge. He says that our officially burnt, but local confident that their. A coniferous forests can, smoldering, burning for years.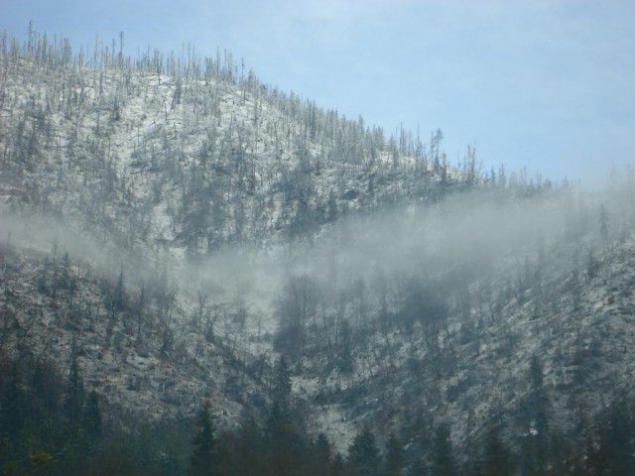 Generally, when I Saakashvili Chmyrev all local. What it does not develop the resort, shit relations with Russia. As for the war, he praised his troops. I humbly silent, saying that well, these politicians of their tries.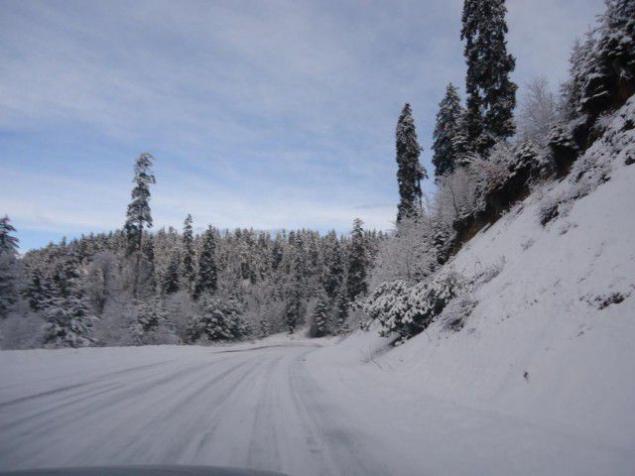 Slowly we began to pick out the sights of Georgia. I now like this textured cow: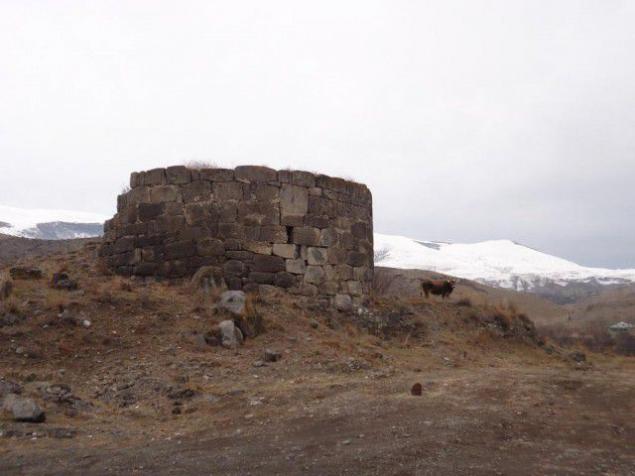 Still do not like the local Turks. It was said that that's the overpass of the stones there is already 300 years of the past, local grapes grown here, and when they came to the Turks, the greatest bank, all burned to local kefir spread rot.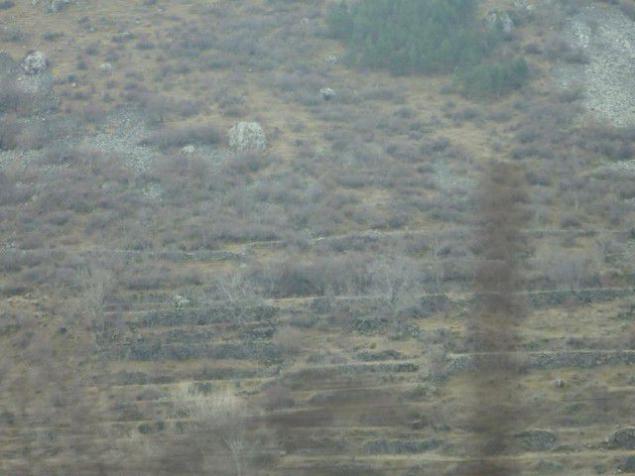 However, the holy place is never empty. And now, the Chinese have come to Georgia. Local particularly not happy - the Chinese are pulling in their place, and not local. But large objects (HPP) is raised still: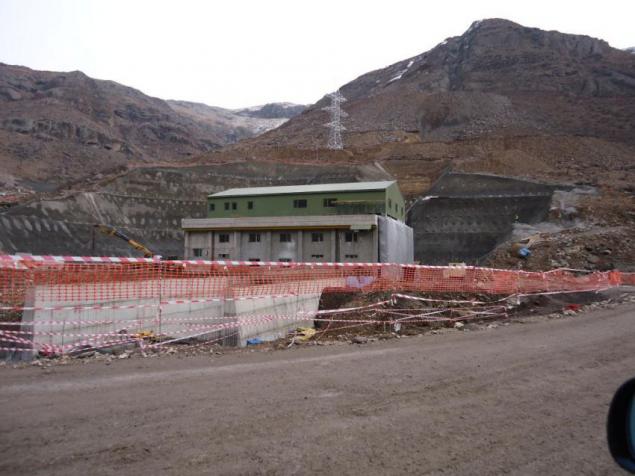 Develop new attractions. Here is a beautiful wall of the cliff that you think ??? * That's right - the slave market of the 19th century.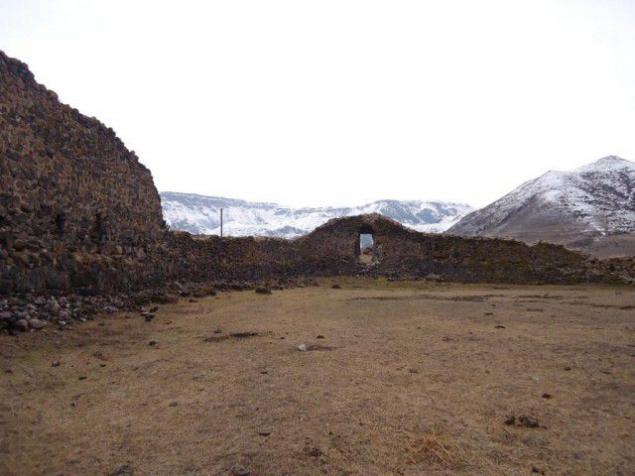 The fear of the Turks, and was reflected in the ancient architecture. Here on these cliffs built fortresses. I do not know how? But these walls at most, the tops of the mountains seen a lot. Today, there is only a helicopter can reach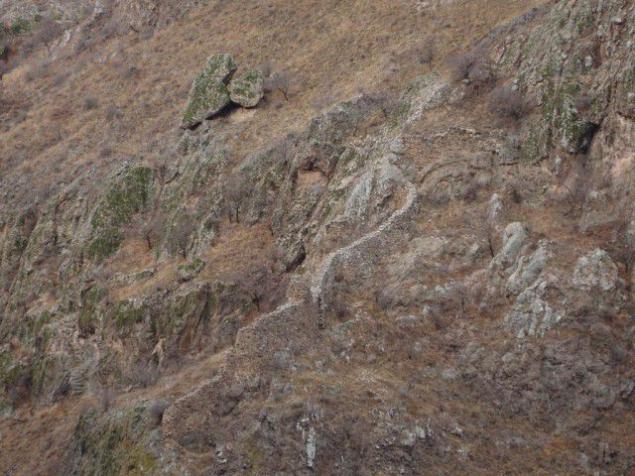 Struck the main attractions of Georgia. Meet - the cave city of 20 thousand. Population of 12th century buildings. Vardzija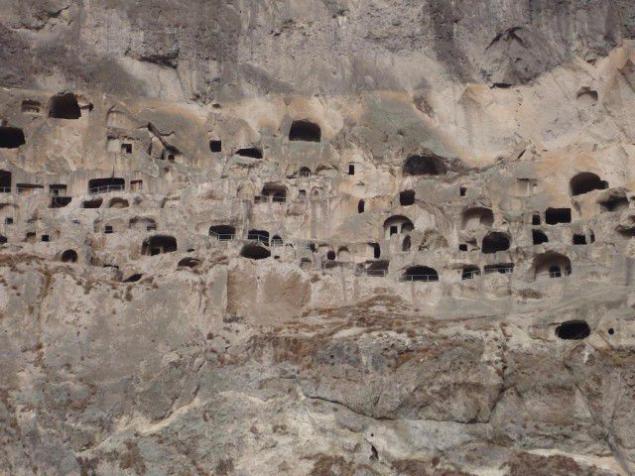 Before sticking out of it only a few windows. BUT, earthquake (see below how much land) exposed the city. Well, Mongols, Turks, and Arabs during their invasions case finish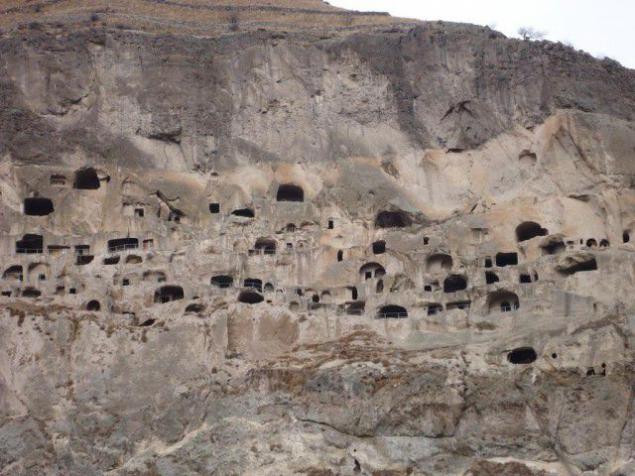 In fact, I myself could not imagine how the siege was kept there for months thousands of local. But housing is not worse than modern. A few photos with him, actually. Bedrooms: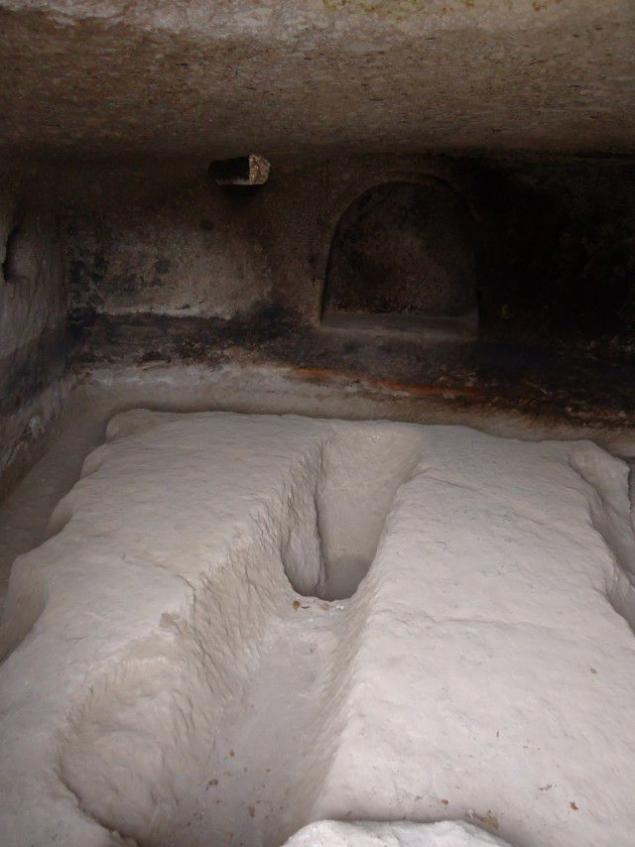 Store wine (very large holes):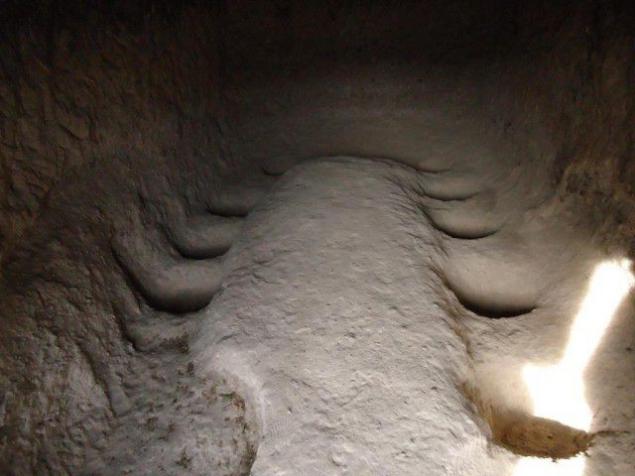 Arch. By God, they built better than today: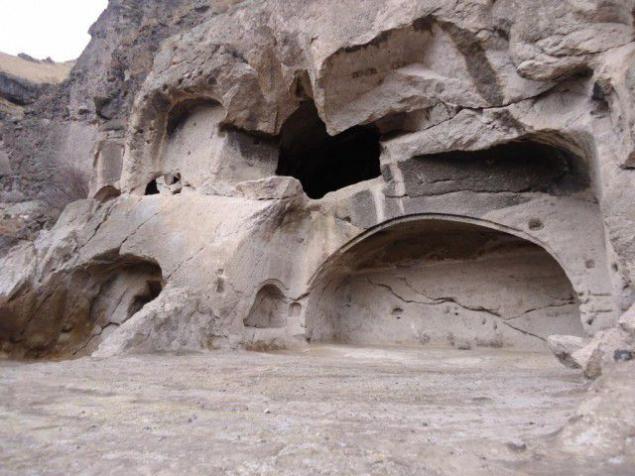 And yes, clay stormwater. Where do without them in the mountains, then: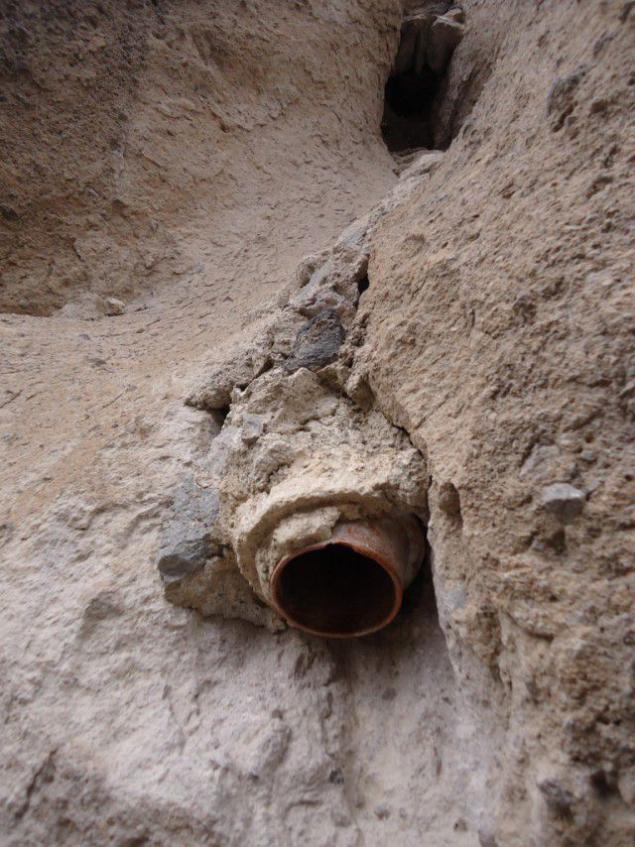 Georgians, by the way, is very devout. Crosses are on each mountain. Temples as a brand, despite the devastation around. And yes, the temples are impressive. Here's an example - immediately, carved in the rock temple of the 12th century. Fresco original: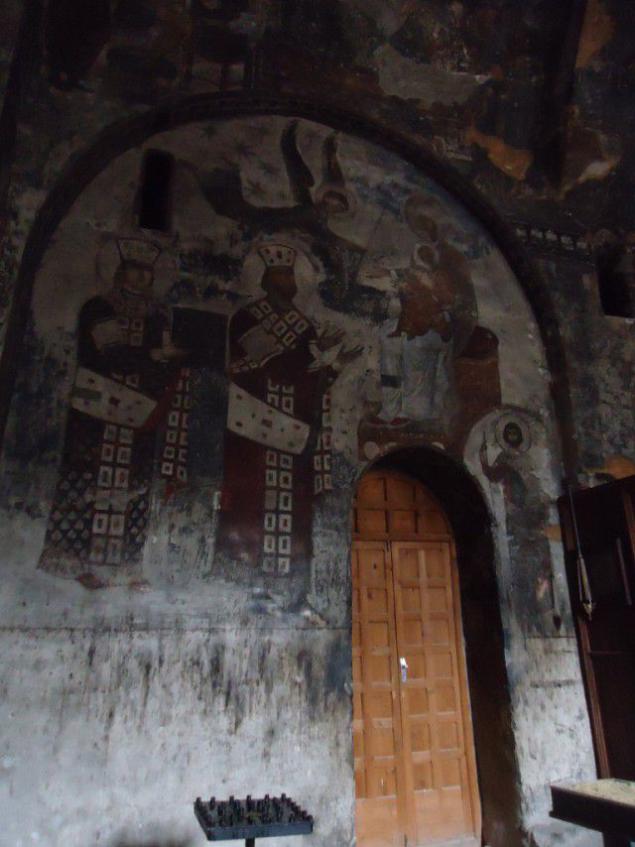 Immediately, on the rocks monastery where 15 monks live permanently. In winter and summer. Brrr: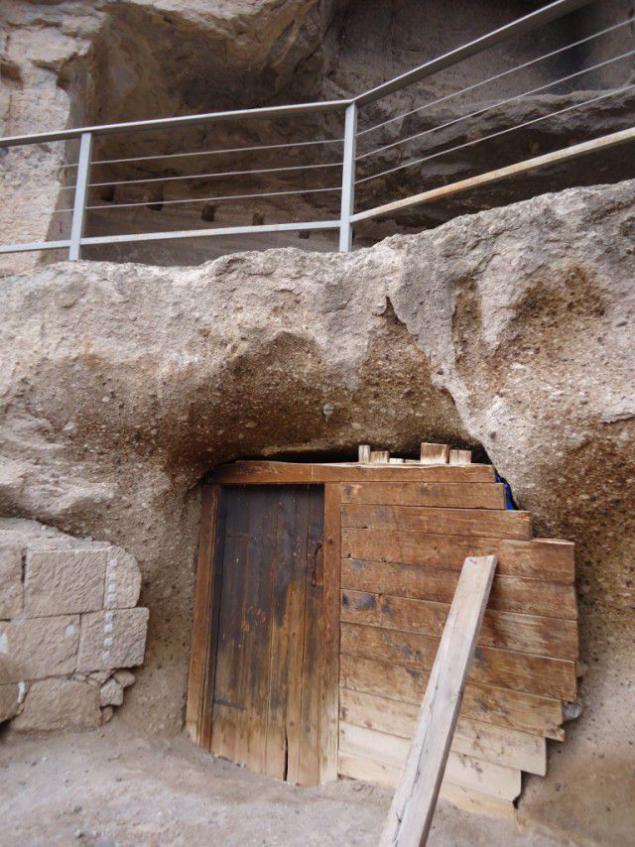 Goodbye to Vardzia, a couple of days holiday Mandarin again with the same taxi driver, I pulled in Kutaisi local underground caves. First impressions: what country prosrali. A lot of empty factories with a cheerful mosaic 60s: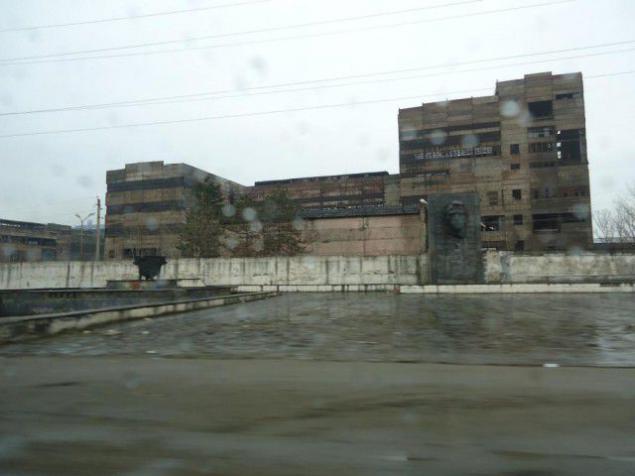 Here is what people still have time to give Stalin. Resorts kind of like after the bombing. Election posters on them even me-a foreigner annoyed. About local silent.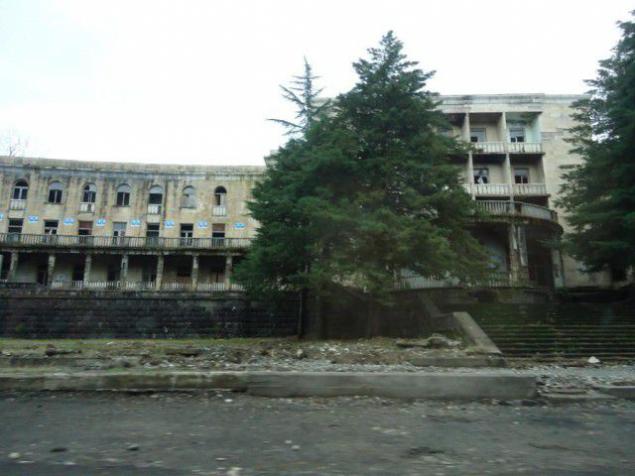 So I got to the local caves. There should also mention about the English. It was possible to talk with a group of students from all over the world: Egypt, Germany, Ukraine, China. They come to other countries to teach local English. He and communicated. Amused dialogues type:
 - Where are you from?
 - I'm from Kazakhstan!
 - Yeah, and it looks like a Russian.
 - Yes, I'm Russian, but live in Kazakhstan.
 - Wow!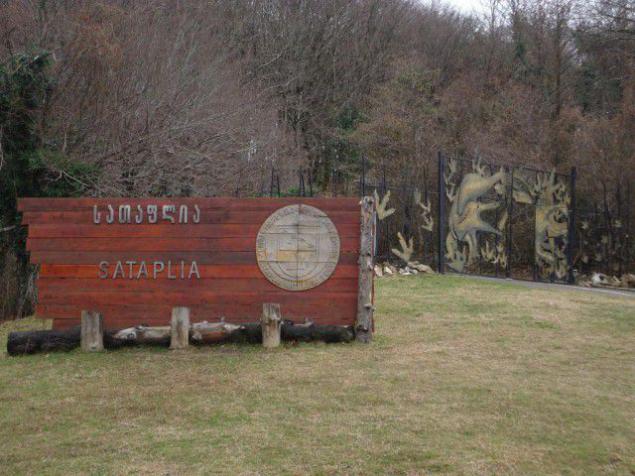 In the photo a local park, and I'm all about dialogue. German asked:
 - How much is your hotel in the night?
 - $ 50.
(See how to majeure) - No, it's expensive!
(Well, I'm a little bit passing her on the ears) - Well, how else? I train with the oil of the country!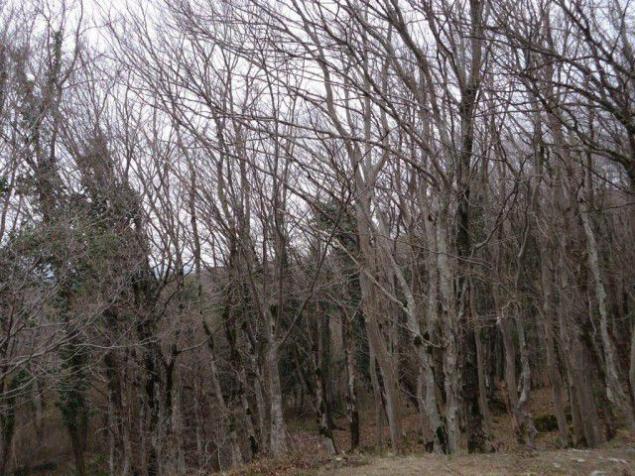 Actually, Georgia at the sights - a wonderful country. Park can go to the rock with fossilized dinosaur tracks: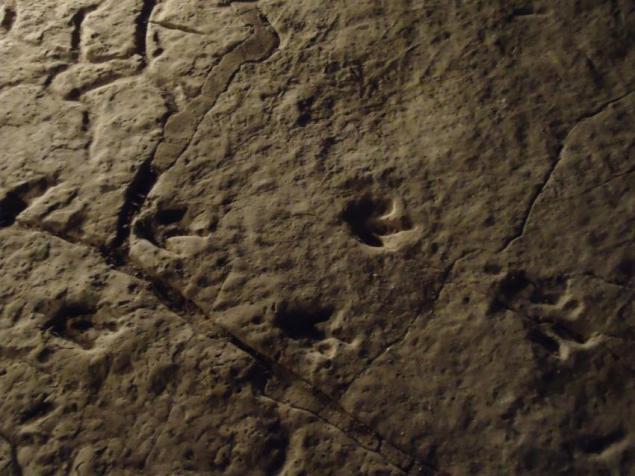 And such a nice asphalt transition: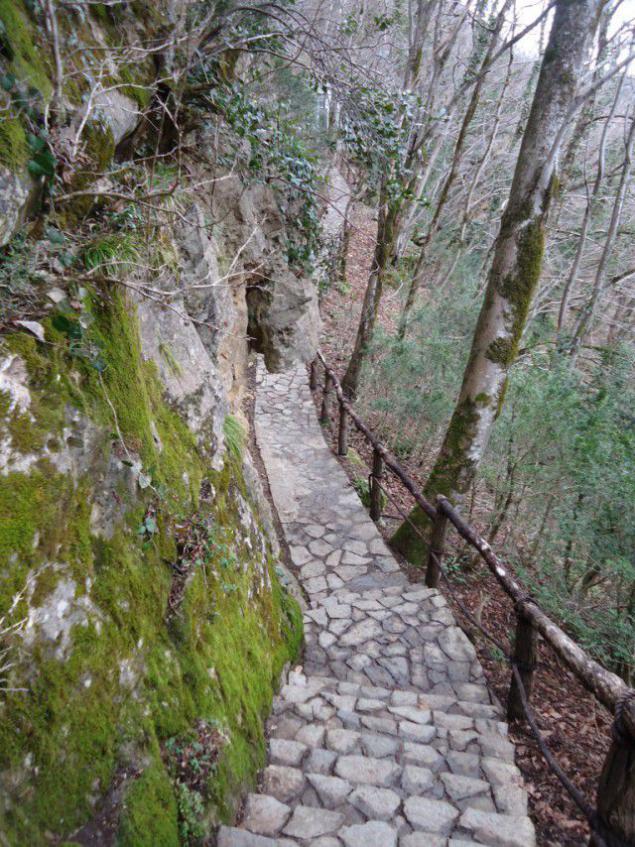 In such a gorgeous cave here: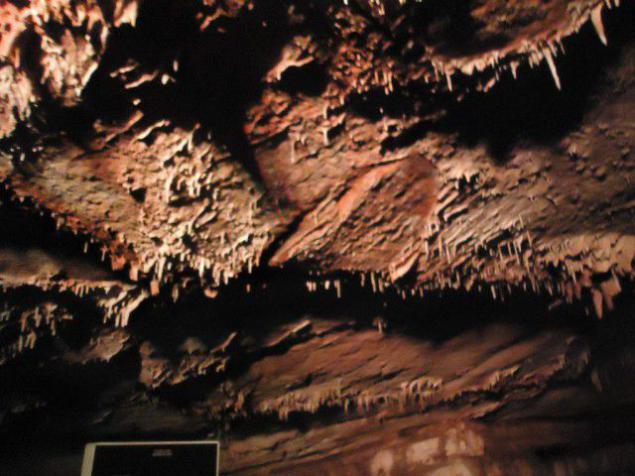 However, like the heart ???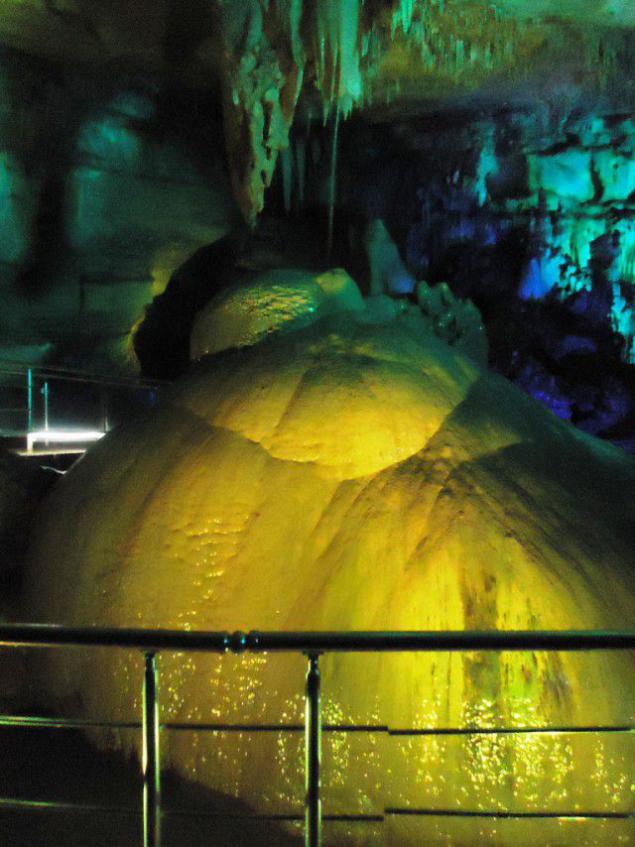 For a moment, about the Georgian. For understandable circumstances to read it I could not. Fortunately, I remember the English and the older generation is possible and on the great and mighty. However, I realized the truth a little - a few phrases in the local and contented smile from ear to ear at the local ensured. Just fire - gmadlob Didi - thank you very much!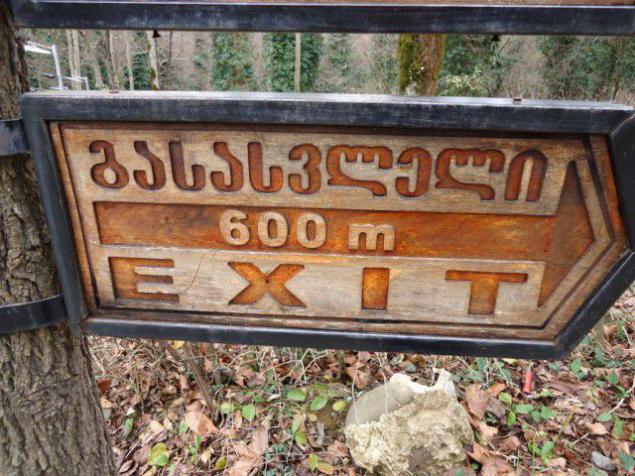 Well, I will continue on the contrasts that struck to the heart. We drove on a dusty road through the next village, bought a ticket, and now, so that's ladder:
Enters a kilometer underground cavern here: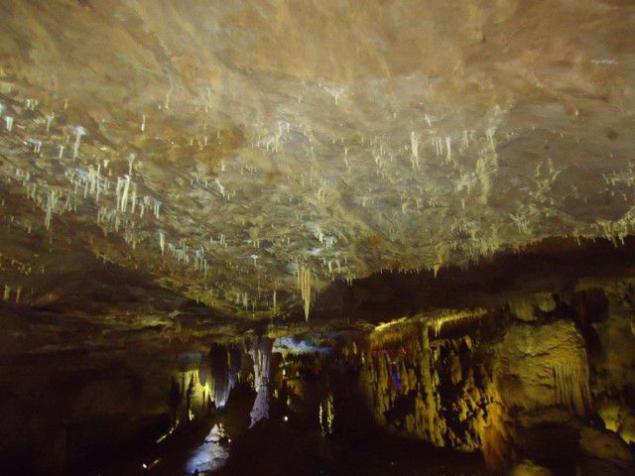 For infrastructure will not say. But for the attractions - Georgia has a great head start. These caves here, according to the guide (by the way, well, that went in the winter, the guide got me personally) 6 percent of Georgia's permeated.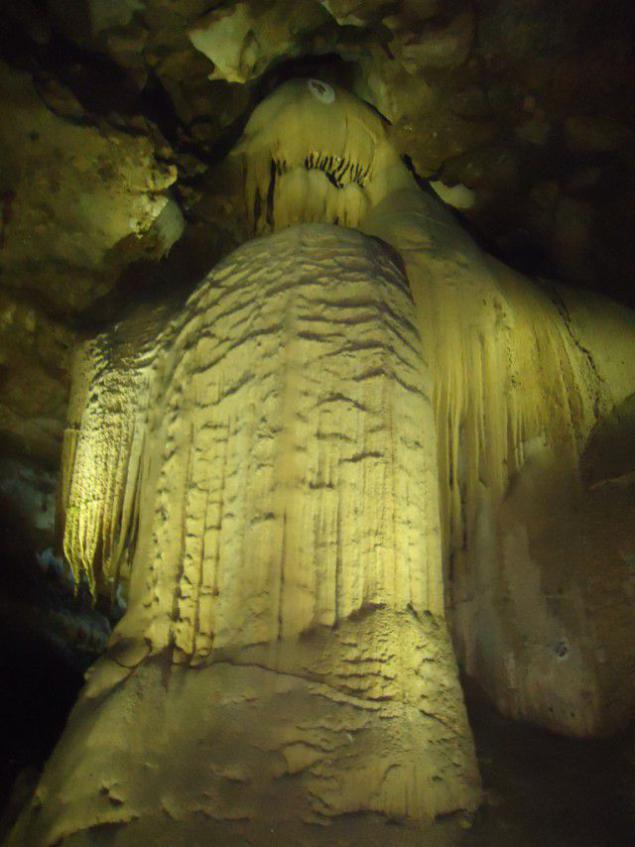 Cave struck. Playing Bach, lighting rooms follow each other. In reality, surrealism Mother Nature steers:
Over you 150 meters limestone. Many here are hysterical: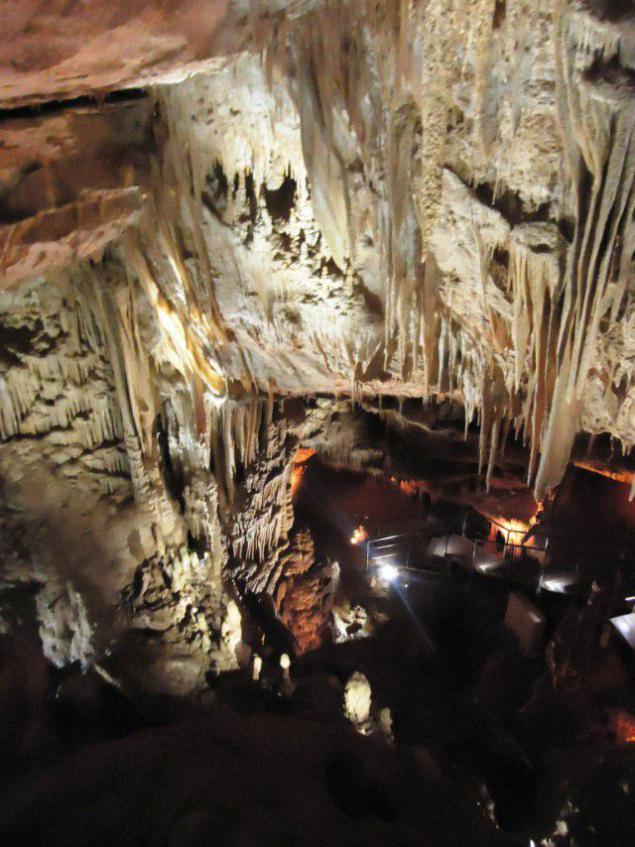 And some local here and manage to have a wedding to celebrate:
Here is my favorite room. Metropolitan, really. Playing Bach, lights. In general, I behaved like a child. Many mothers, amazed, and Fota: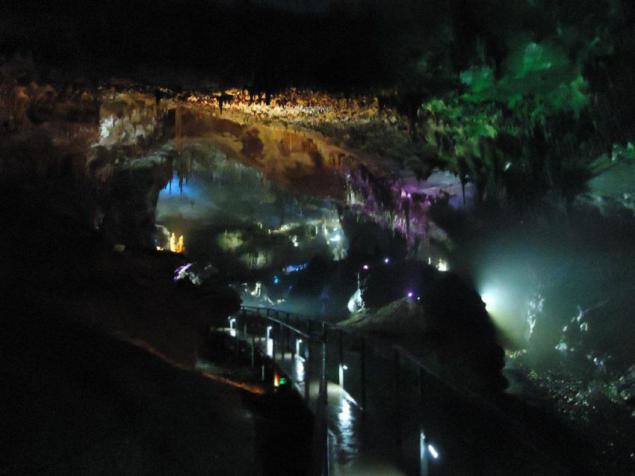 To me to finish, the last 350 meters, we sailed along the underground river: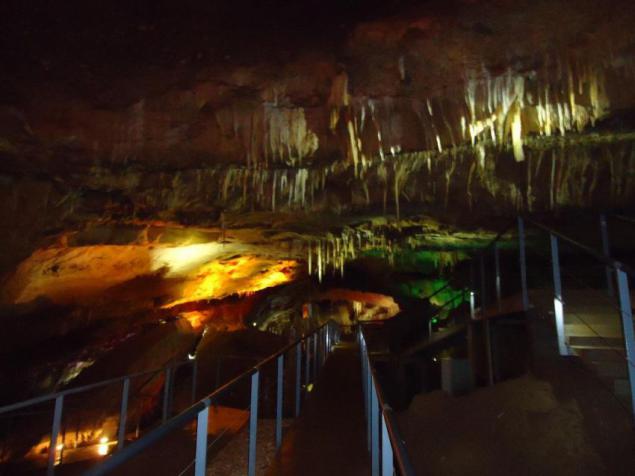 And floated, alas, from a fairy tale, in reality, to an abandoned farm trout: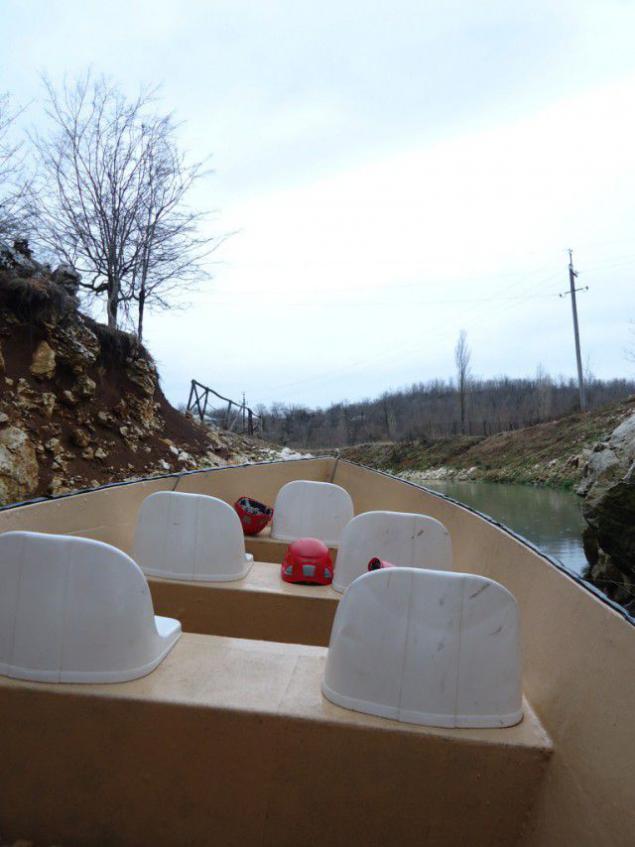 A bit of local color between trips. And so it is time to go home.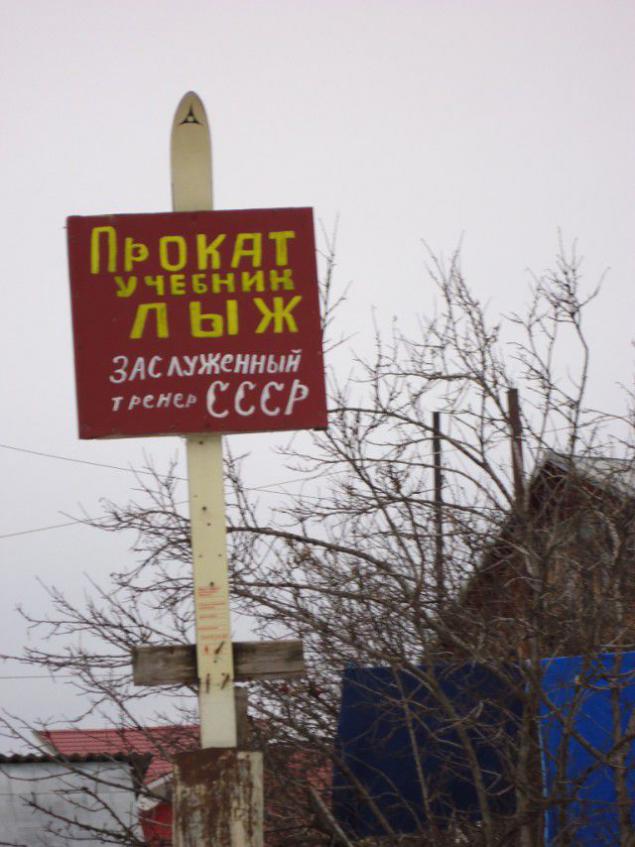 On the last day the weather has pleased me. All the while melting snow for half an hour before departure, his mother, he threw with great force. The ride had to serpentine, and swing, and a life remembered, whether the sinner. In general, dangerous road in this weather: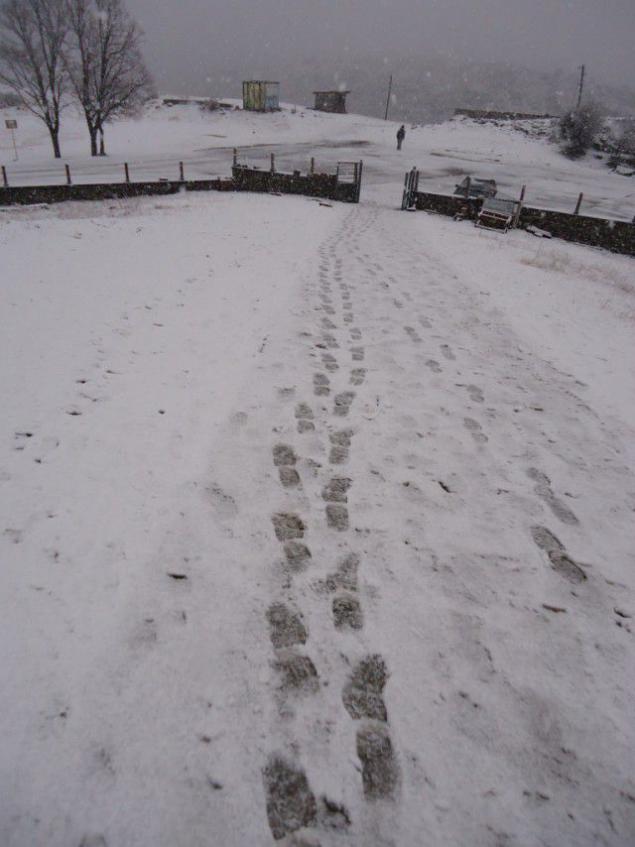 While we are going to Tbilisi - a joke from the driver. In his words to half the country bought the rights. But car thieves, and of course there is. Give in to them the way - another question. But to you exactly in Georgia gave way - it is necessary to ride a Zhiguli or Nine very wrinkled and sometimes repeatedly plastered. Laughter, tears, and soon too Tbilisi: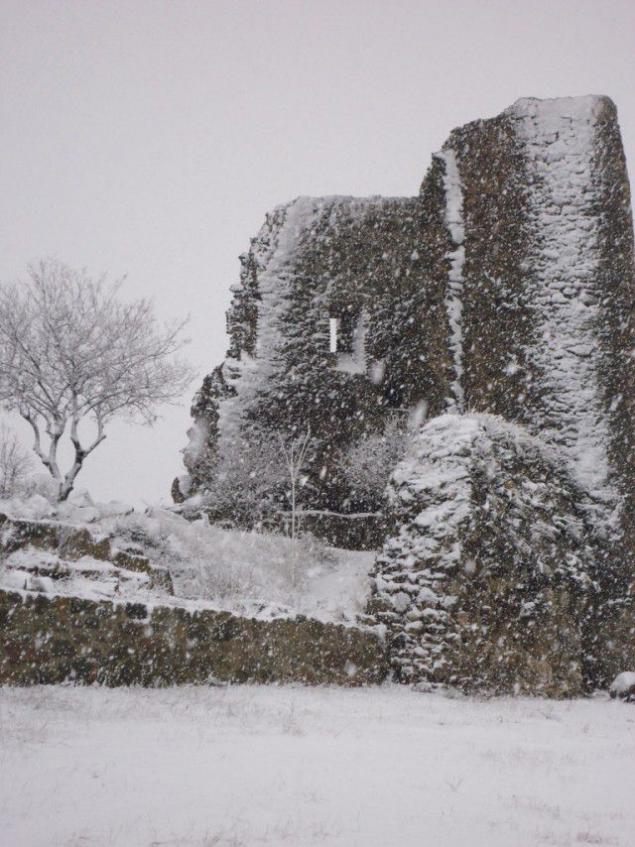 The last 2 pictures - the temple of the 6th century. Impressive. But it would be good weather. So it looked for about 10 minutes, and in a way: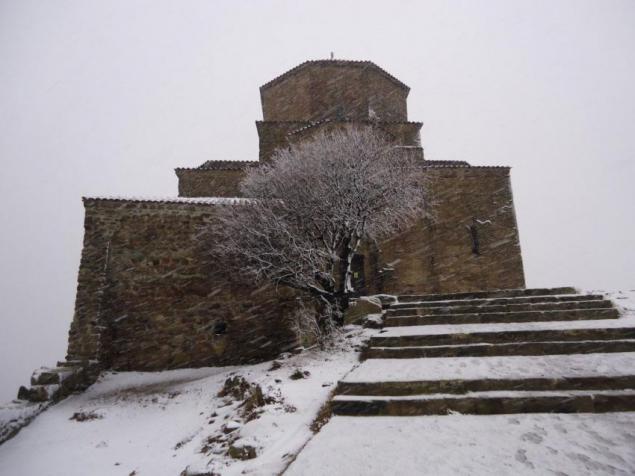 They arrived to Tbilisi. Goodbye. Here plain, not snow, but the dampness there. Leaving bags at the airport (it's not expensive), rushed to the local cable car, a couple of hours to look at the capital of Georgia. In the center you can see what they are doing everything under the Europe. There's glass bridge, and the new cable car I: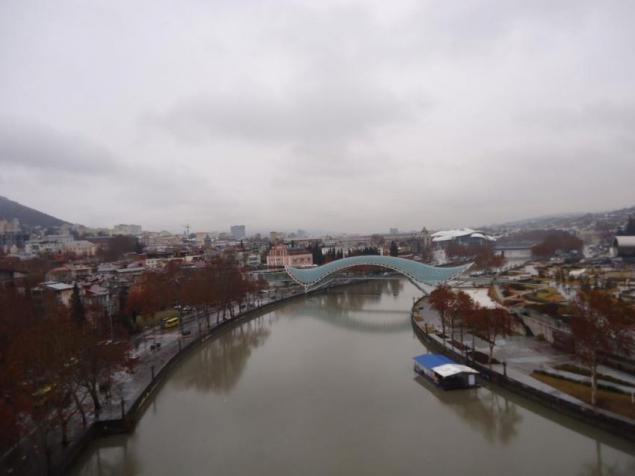 But Old Tbilisi can not hide. Here and Stalin and Khrushchev, and construction, which for 200 years: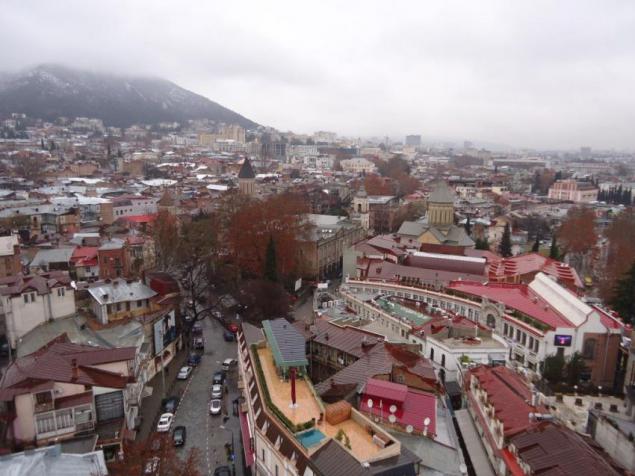 Russia has Motherland. So far without her mother height of 20 meters and Georgians: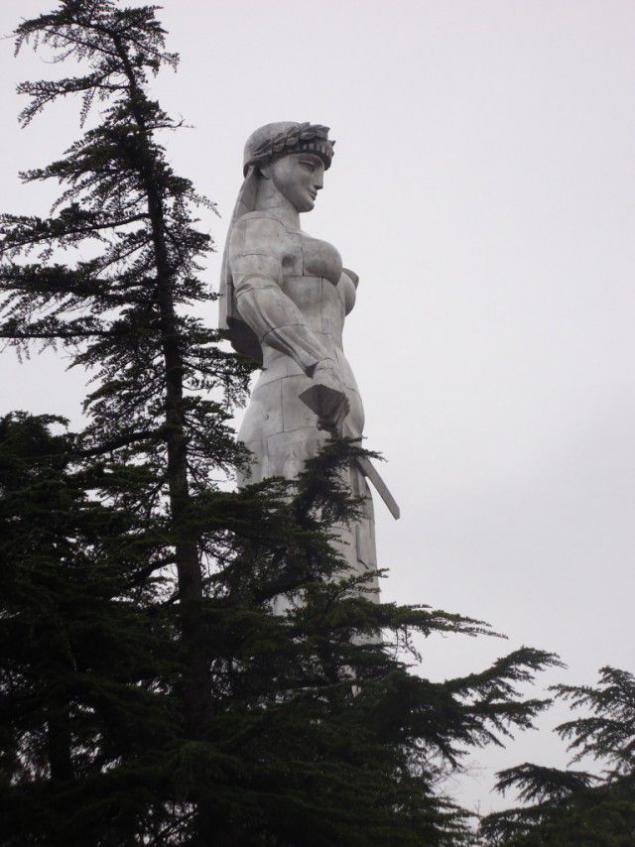 At the top is interesting, but at the bottom between the mountains even more interesting. Here the local botanical garden, which also impressed me deeply. I felt it a century of work. And in front of us a local boy fountain: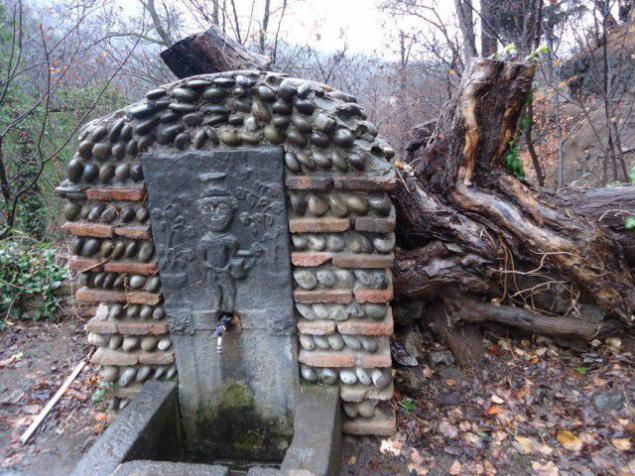 In the courtyard of the end of January:
Flowering winter bamboo: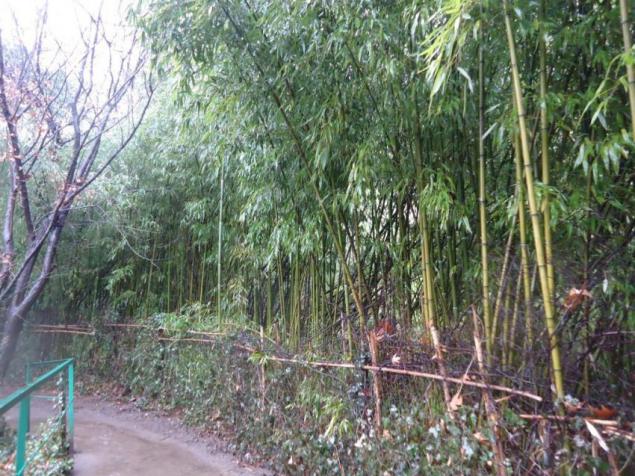 Mostly local erupt new building: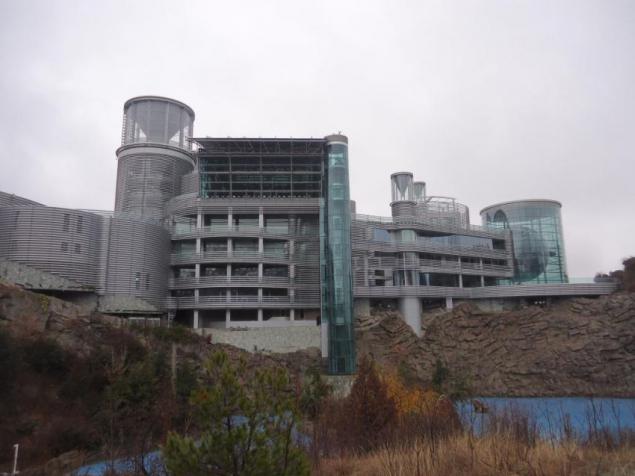 Here and Christmas trees 70 meters: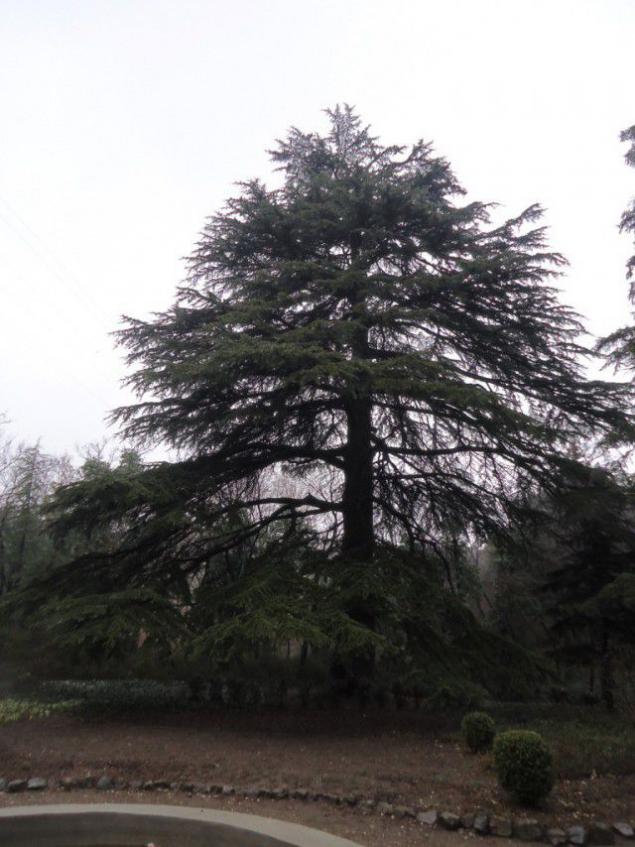 And waterfalls. In general - climate zones in bot.sadu weight. And it is striking: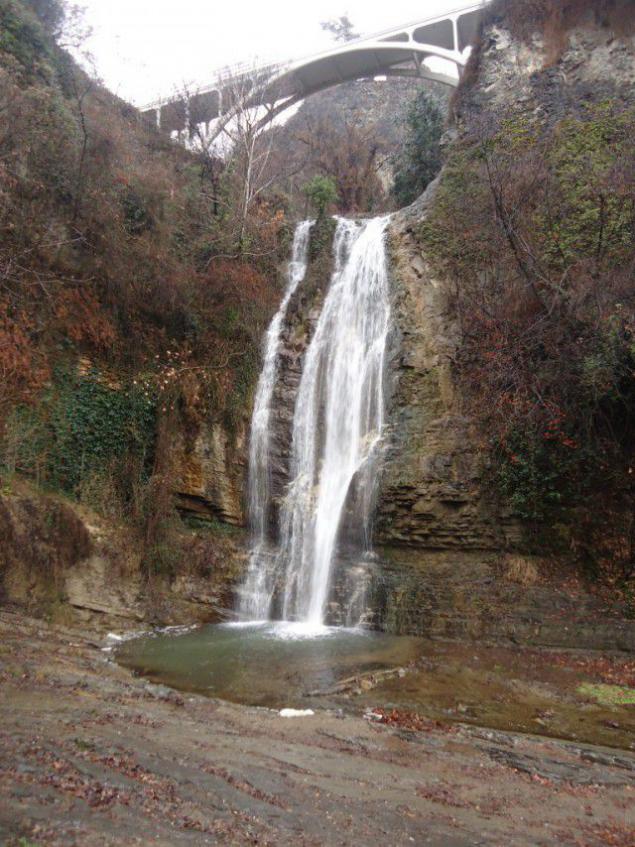 Marathon turned out spectacular. Bypassing bot.sad, he went to the fortress of the 17th century. Well, Georgians were able to build for the ages: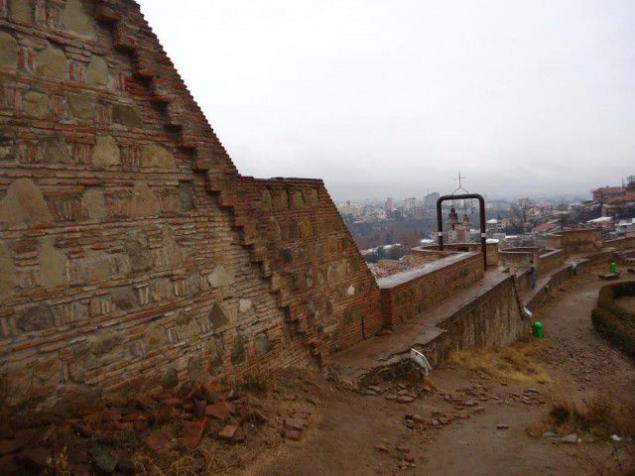 So it looks like from the bottom of the walls of the city: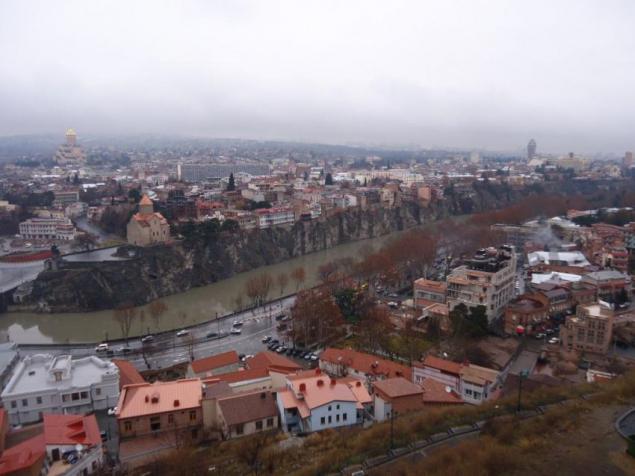 Many here contrasts. Several climatic zones replaced the old fortress. New cable car replaces the old Tbilisi. Then another carriages drove: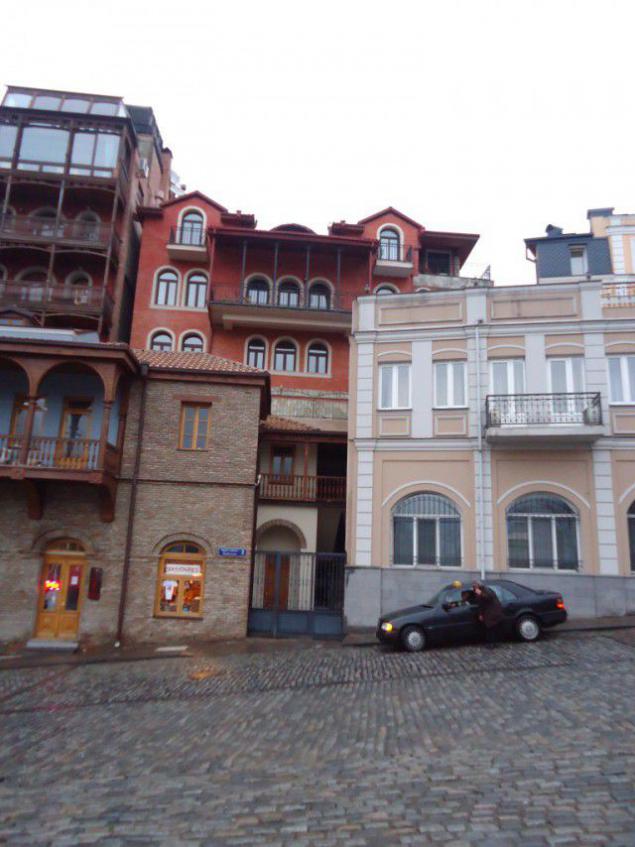 Old Tbilisi replaces of being a modern European Art Nouveau: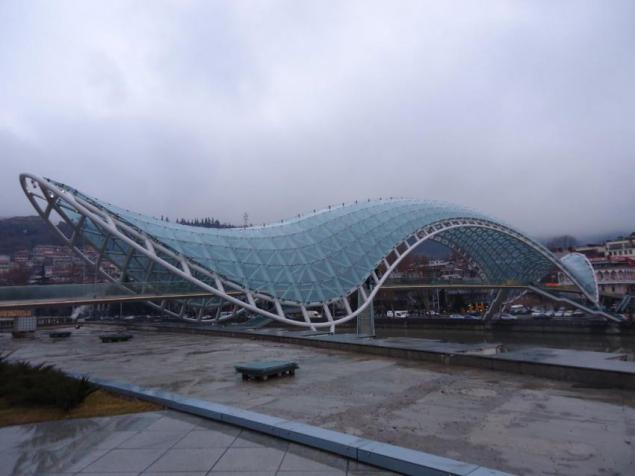 In unexpected places you can find declarations of love. It was in the fountain: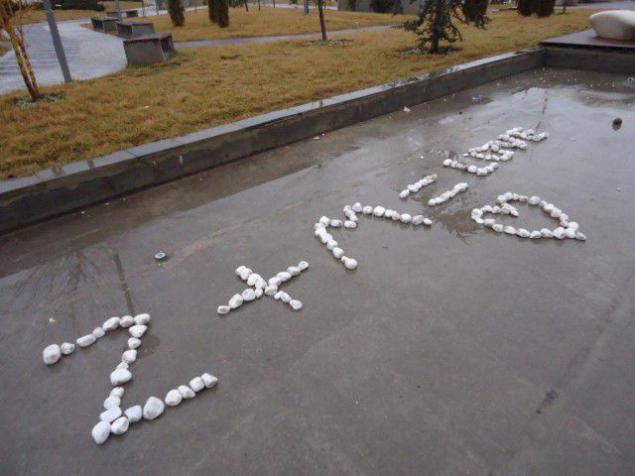 In general, the contrasts are very pleased. And sometimes laugh, to be honest. Like the inscription evropEyskaya civility, and our relationship to it, dear!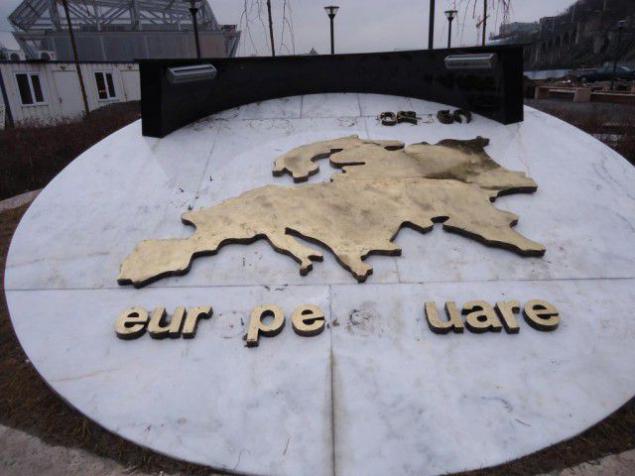 Goodbye Tbilisi. I'm tired, I'm leaving!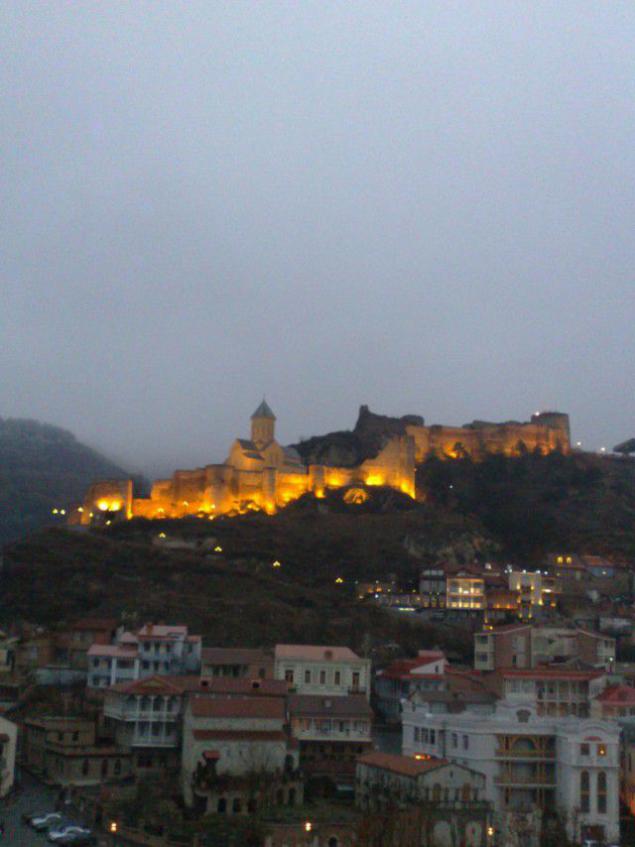 The photo Borjomi Gorge. And about Georgia in the end, I made the following conclusions:
1. Countries in the end, after the Soviet Union prosrali. Many plants is idle.
2. Against this background, for example, in Kutaisi, I was struck by flowering trees!
3. Georgians with whom I spoke - normal and pious people.
4. In terms of language - it is a pity that the youth mostly Lobau in Russian, Georgian I (barely). But in Georgia, Russian is common, and one who has it, you can ask something, do not have to search long.
5. Georgia - a country with a really cheap and delicious cuisine, vydreserovannoy police, and most importantly, with a luxurious tourist sites.
6. The people really live by their labor. He complains that the country needs a master. About the new leader say - some muddy, do not see it.
7. Tourists can be seen for kilometers, and include very carefully, for tourism - this is their bread.
8. Personally, I liked it. It was not all what I expected. BUT, if it is good to ask you to be sure to find everything, and if you ask to show the way - do not fall behind. In a word - a country of contrasts. Country where really need to plow, to live.
Source: Arhyzyk
--img76--
Source: