If Christian Louboutin was able to paint his canvases just would have taken a worthy place in the Louvre. In the meantime, a talented photographer Peter Lippman took over the function of the artist and has created original paintings based on the works of the great Impressionists: Van Gogh, Monet, Cezanne and Pissarro, the main objects of which were outstanding specimens from the collection of Christian Louboutin Spring-Summer 2014.
Among the bright fresh flowers adorn the elegant sandals, pointy pumps and miniature bags, carefully selected on the basis of the color tone of the pictures themselves.
Peter Lippmann for Christian Louboutin: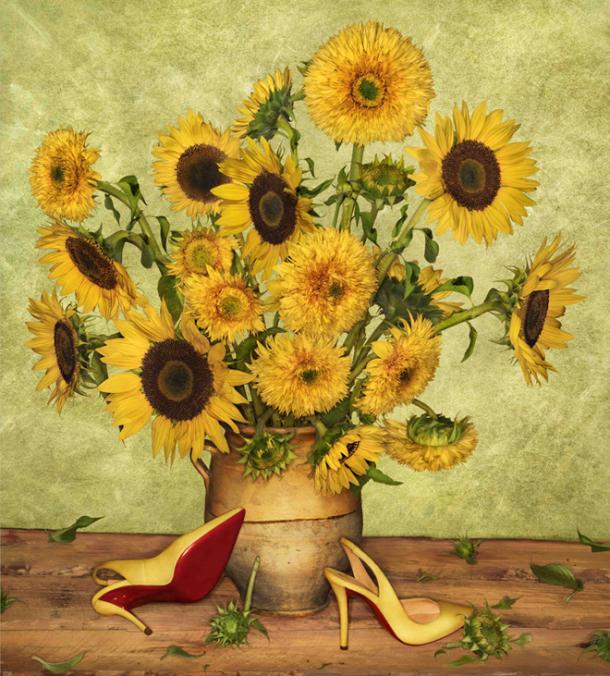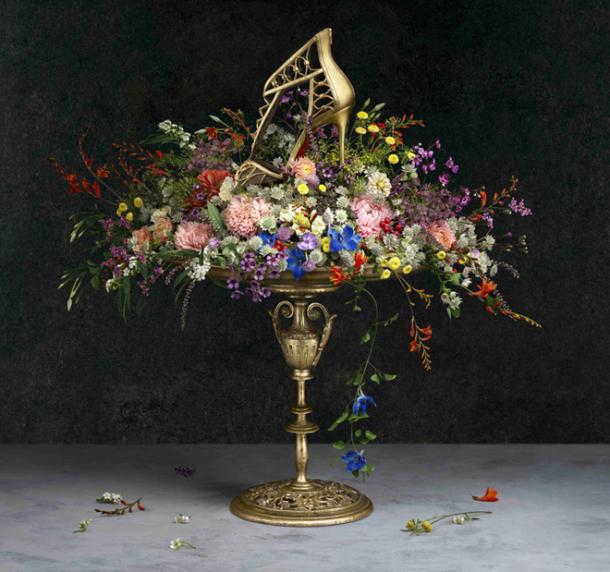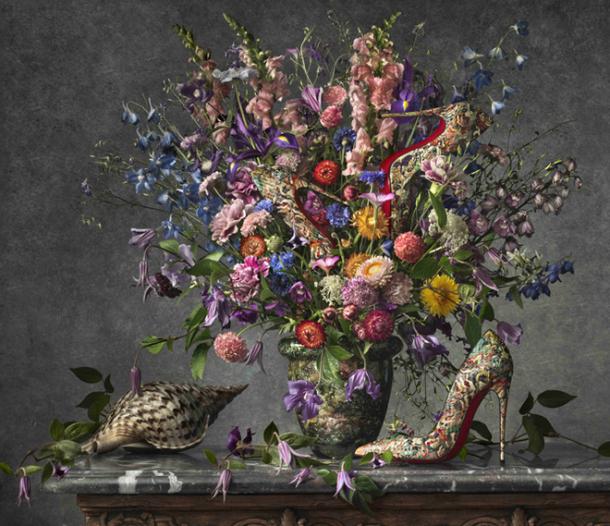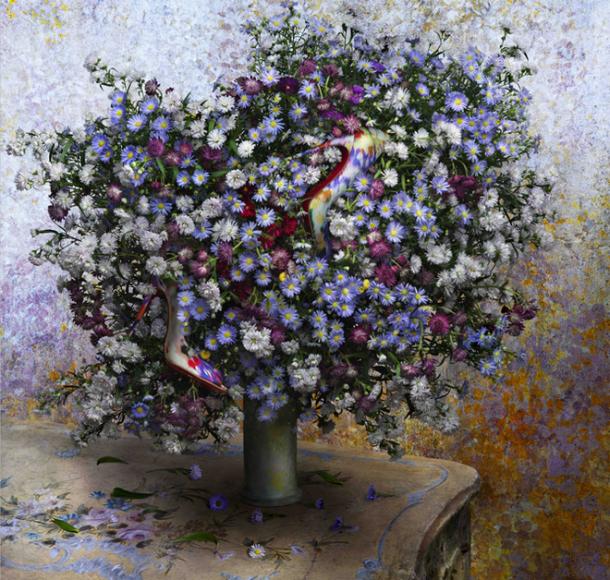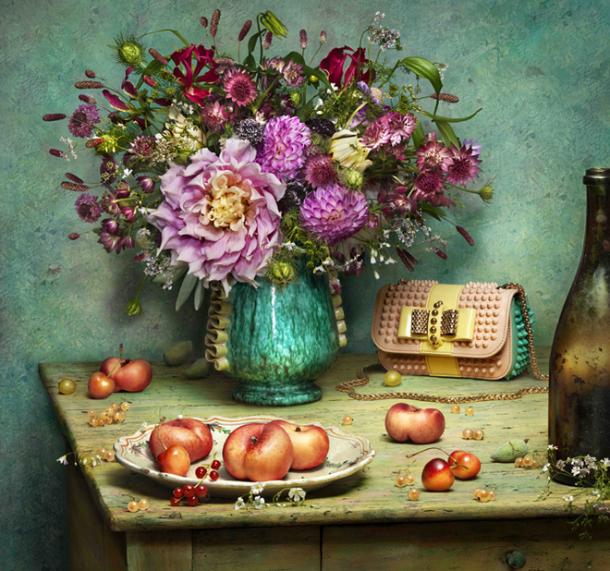 Peter Lippmann real guru subject of still lifes. His ability to realistically recreate objects and good taste for a long time zapremetili known brands: Cartier, Furterer, Audemars Piguet. His picture can often be found in the pages of Vogue, Le Figaro and Marie Claire.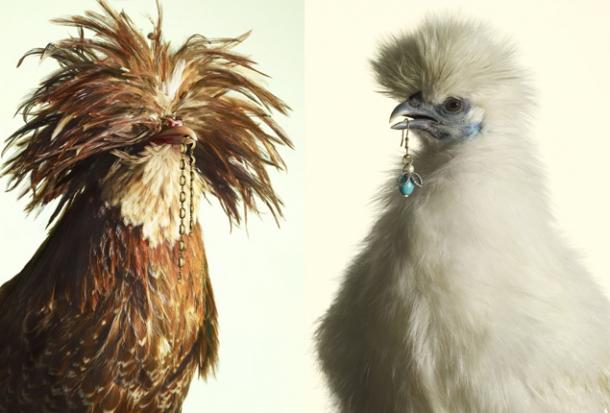 Peter Lippmann for Cartier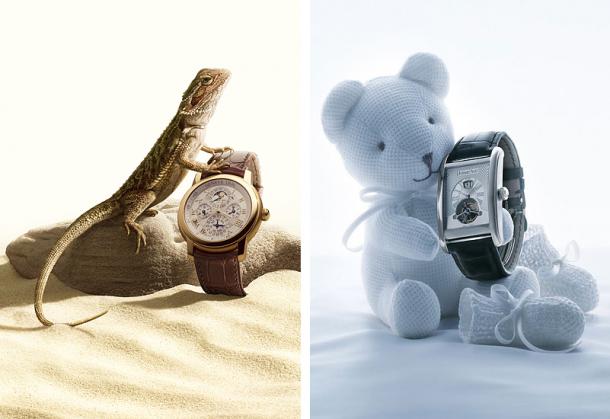 Peter Lippmann for Audemars Piguet
New lukbuk not the first example of cooperation between the two talented people with a keen sense of beauty. For the first time to realize their boldest creative ideas Christian Peter drew another 6 years ago. Since then, they were inseparable!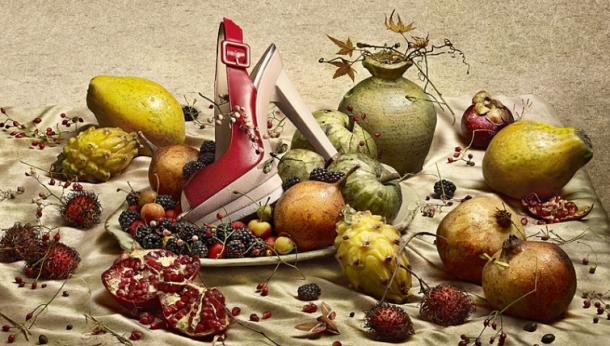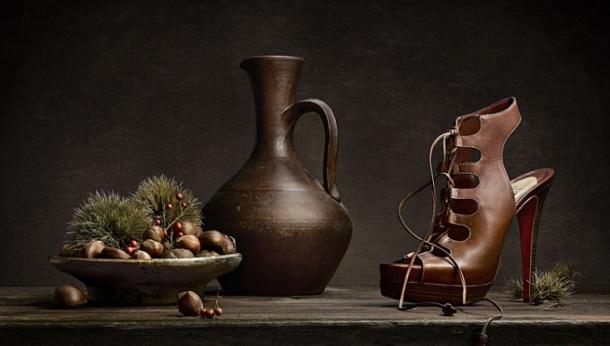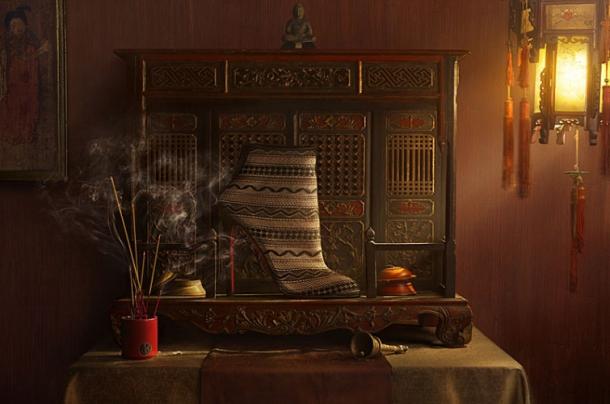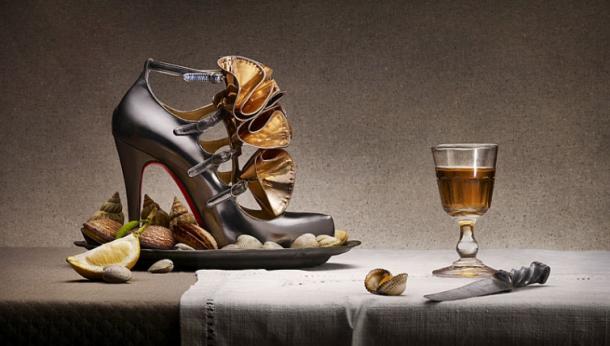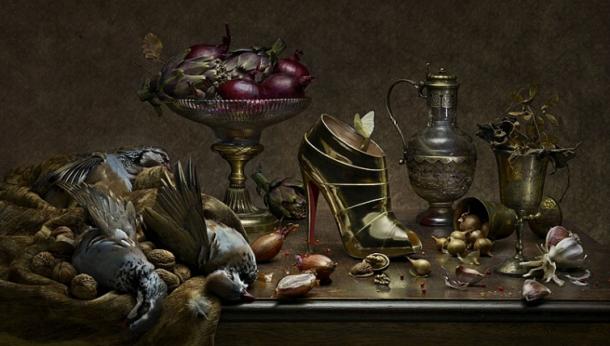 Who knows, maybe soon for another pair with the company's red soles of Louboutin will line up not only secular women of fashion, but also the best museums in the world.