Recently, in one forum stumbled on an interesting topic: fashion bloggers were peculiar top 5 most useful things in their wardrobe. And though it was difficult to determine, many still tried and identified 5 most-things, without which there can submit their images. Today, that has got the tops of American, Canadian, German beauties and what he, must-have-known fashion bloggers.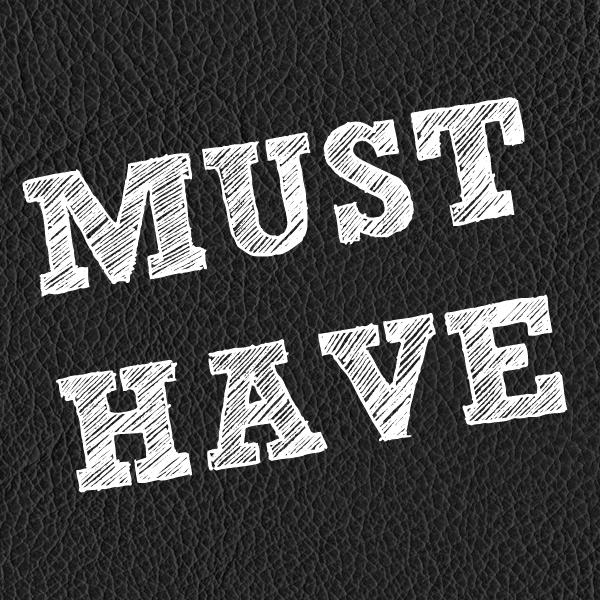 Top 5 Things Jessica Luxe
Jessica Luxe from Canada - a girl with an unusual, colorful style of dress. 20-year-old student studying complex business world, loves to dream and draw, and in his spare time - paints hair in all colors of the rainbow, buy pants that shimmer is not worse than a Christmas tree, photographed in the bathroom and tries on the crown of all sizes and colors. Top 5 Jessica - it's bright, and most of them unusual things obviously not on every day.
1. Long-colored leggings.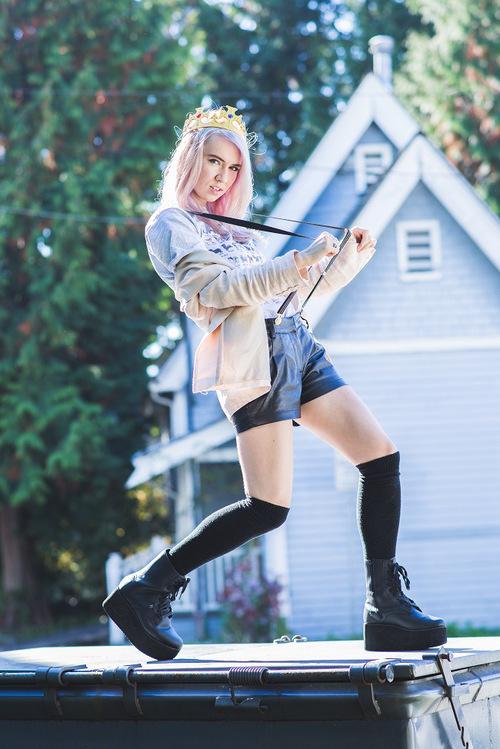 2. Short fur coat, fur vest.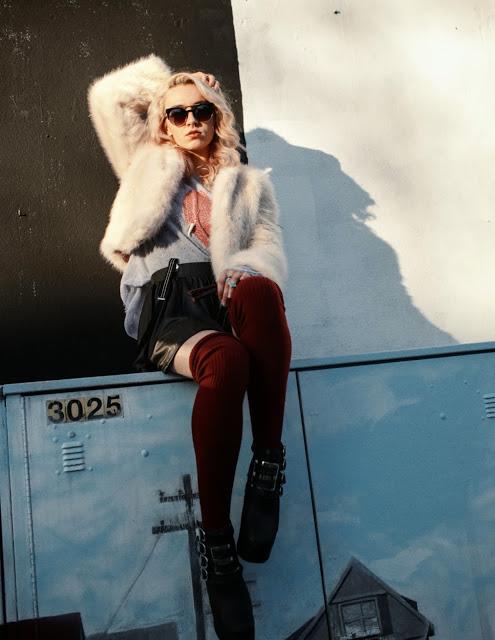 3. Hats, hair bands of black color, with a graphic pattern (Caps? And what about the crown?).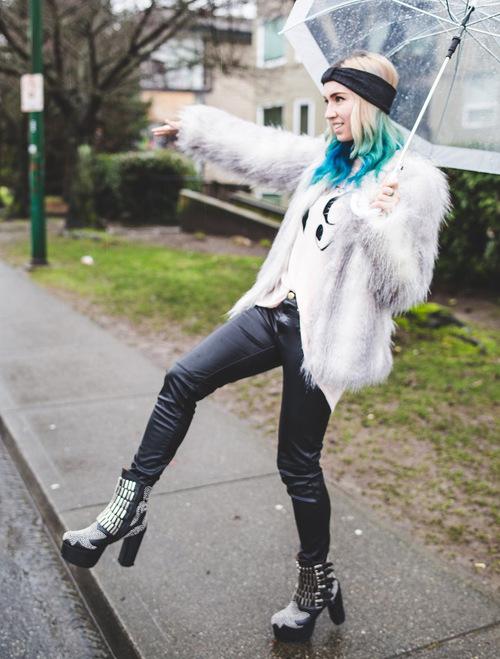 4. Large sunglasses in all shapes.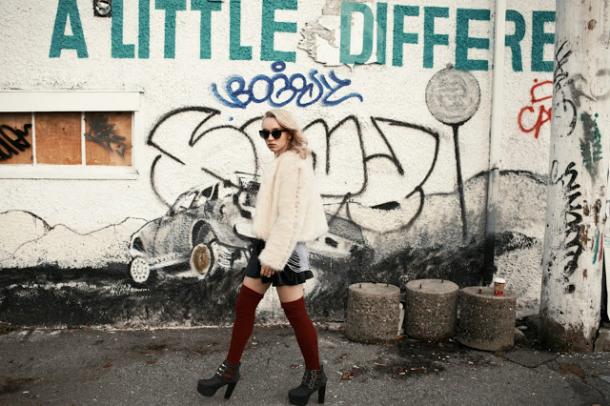 5. Shiny tights, leggings or pants.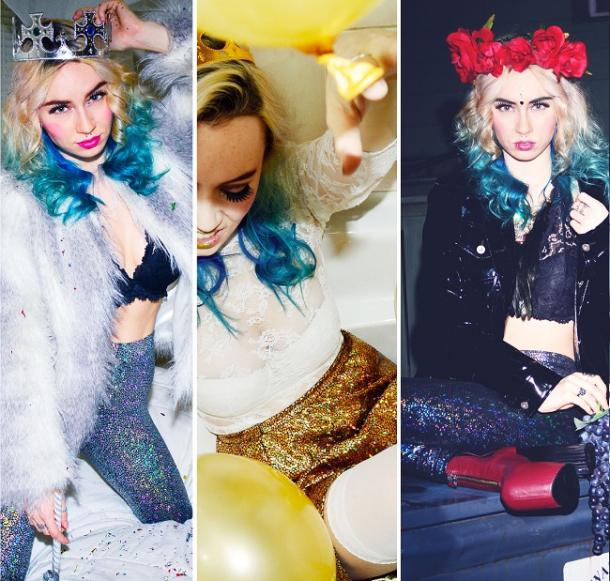 Top 5 Things Melanie
Melanie from the US in the first place puts leggings and military boots. Strange, but I have not found a single pair of military boots in her images. Nothing hotter girl does not wear sandals. A photographed mostly just barefoot.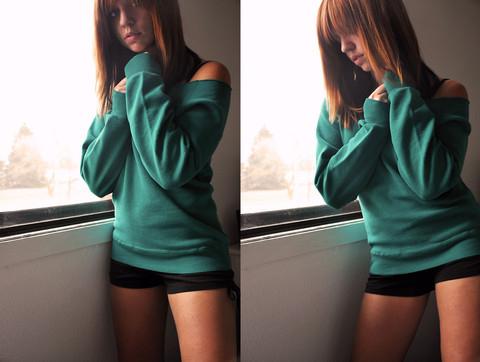 1. Classic leggings. Most often black.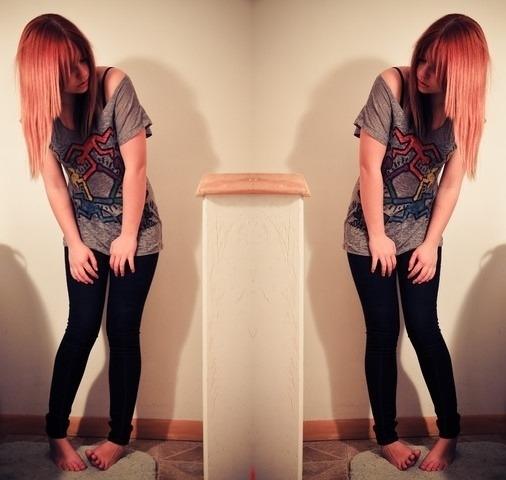 2. Massive military boots.
3. Solid Long T-shirt without a pattern.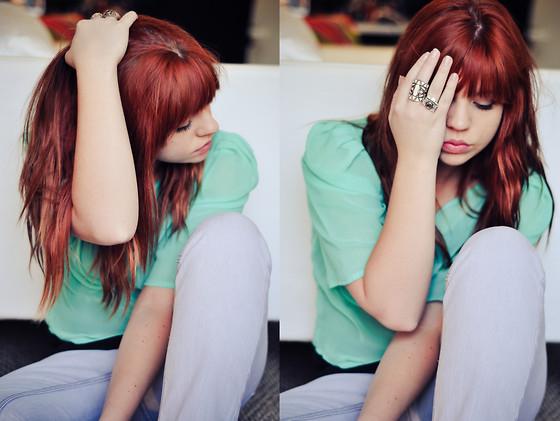 4. The length of a simple T-shirts.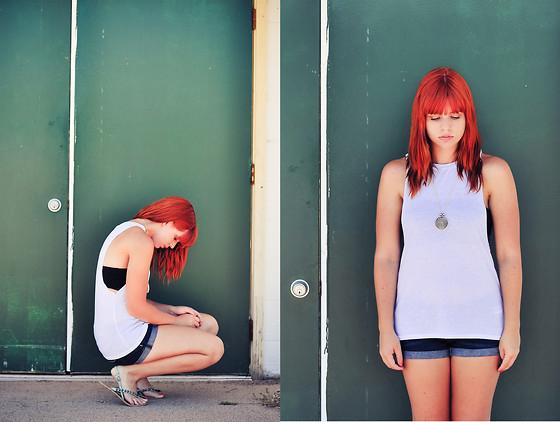 5. Major unusual jewelry.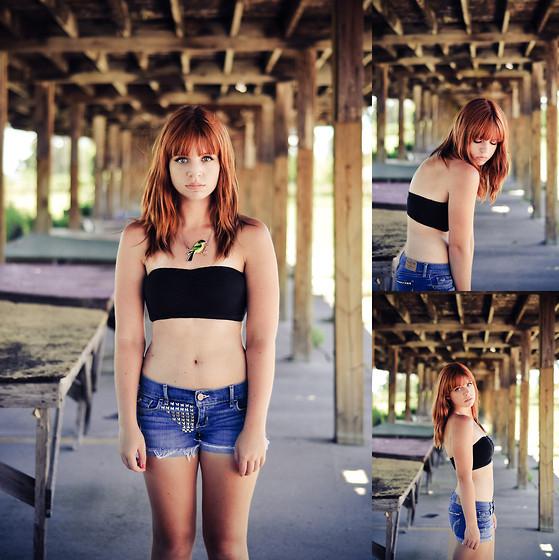 Melanie large collection of jewelery animals. And not only classical owls and elephants that walk from the image into the image around lukbuku, but also unusual suspension. This deer - my favorite.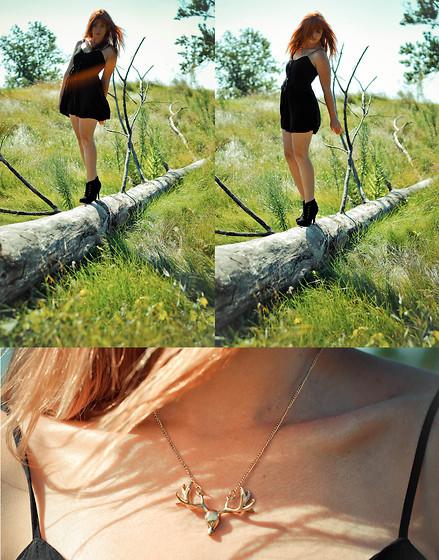 Top 5 Things Raissa Palaces
Next - ekstarvagantnaya and atypical US resident. Raissa Palaces of California tends to be a retro style clothes from the 80's and does not hide his love for second-hand, second hand store, and my grandmother's wardrobe. The result is something ... um ... unusual. And by the way, she is only 21.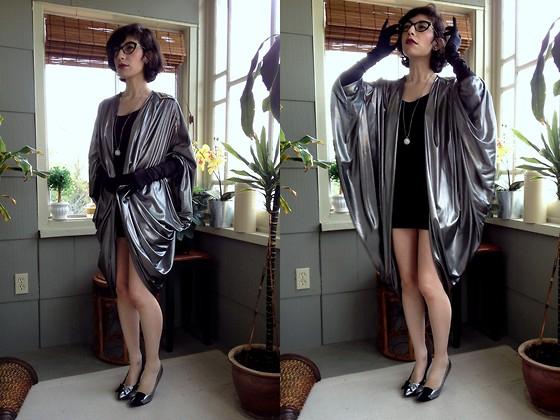 1. Black pants in the style of disco.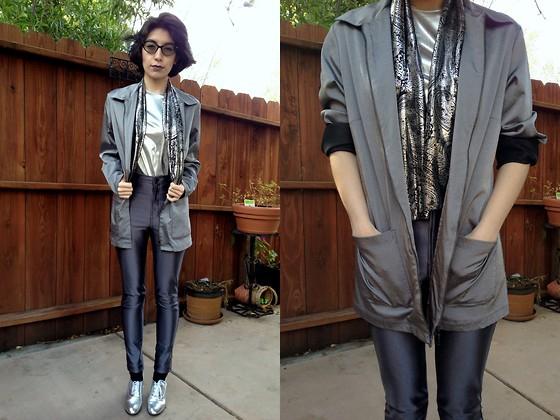 2. High black boots and leggings to the knee.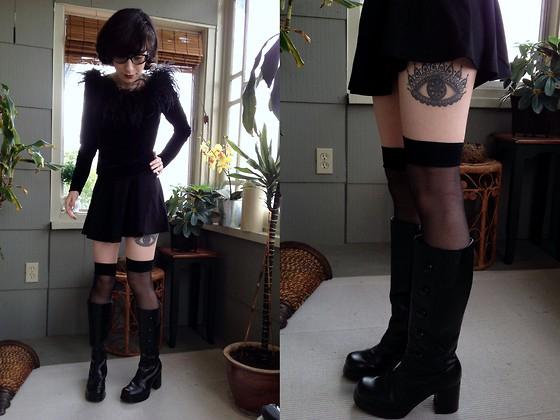 3. A black turtleneck.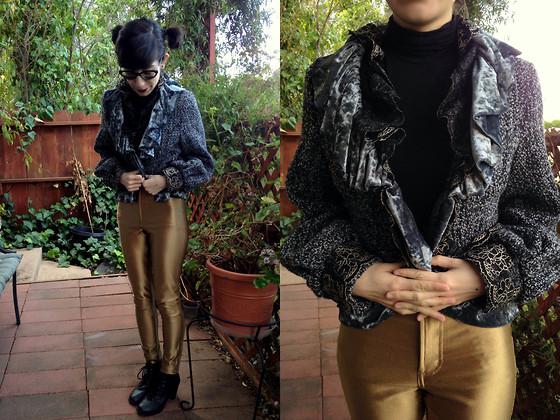 4. Black jacket / blazer.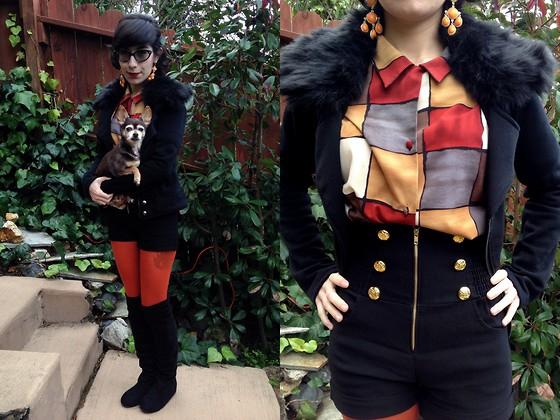 5. retro earrings.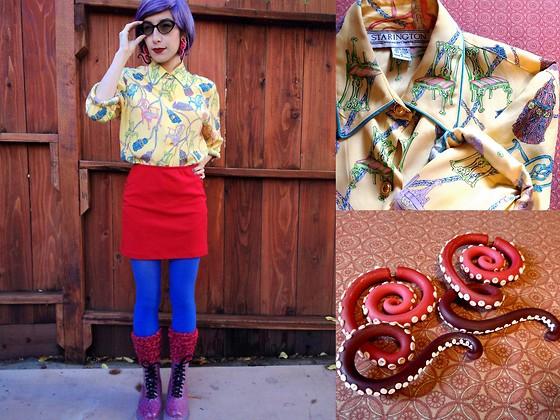 Top 5 Things Amy
More classic and peaceful images of Amy from Germany. The girl - a professional stylist, interested in fashion design and tailoring, the Middle Ages and history. The most necessary things in her wardrobe is:
1. The classic coat in soothing tones.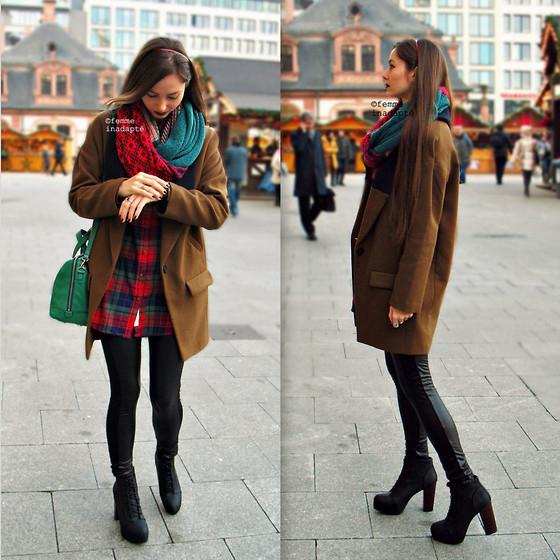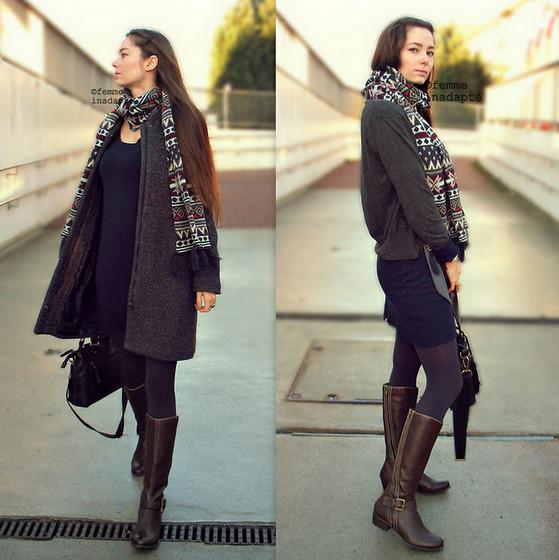 2. A hat with a wide brim. Favorite colors - black and blue.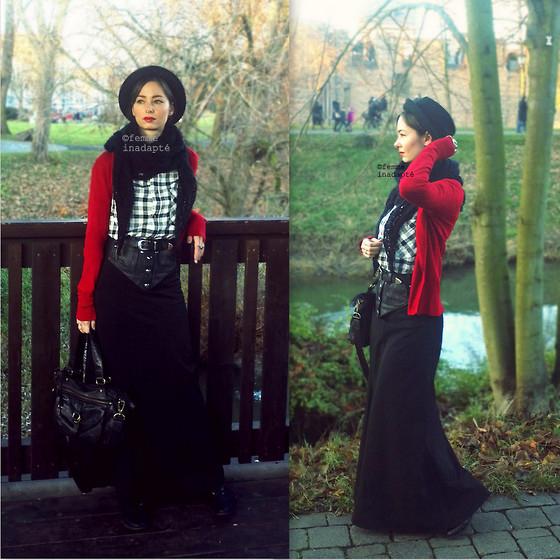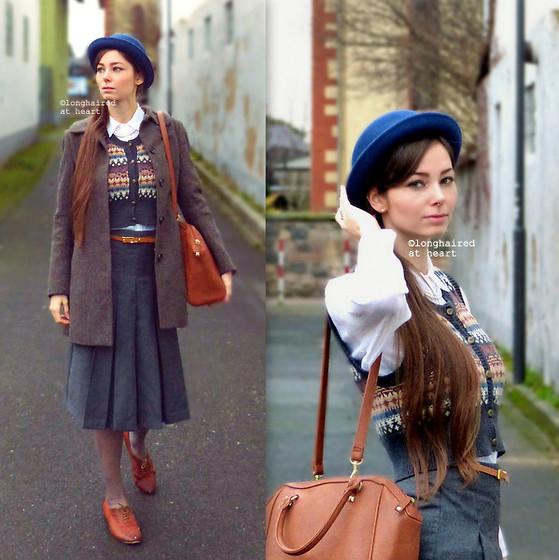 3. Large knitted scarf.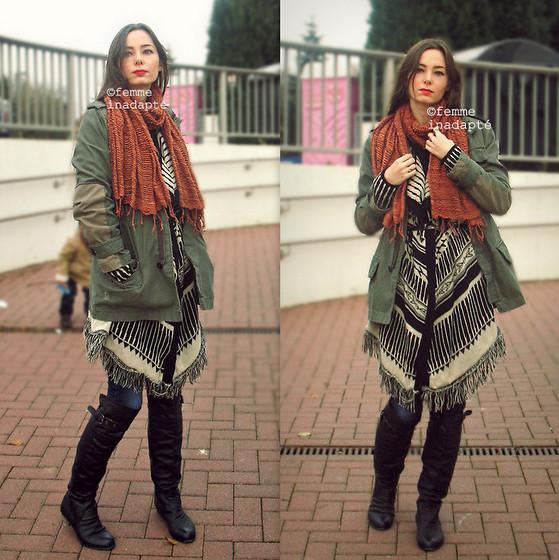 4. Leather Jacket.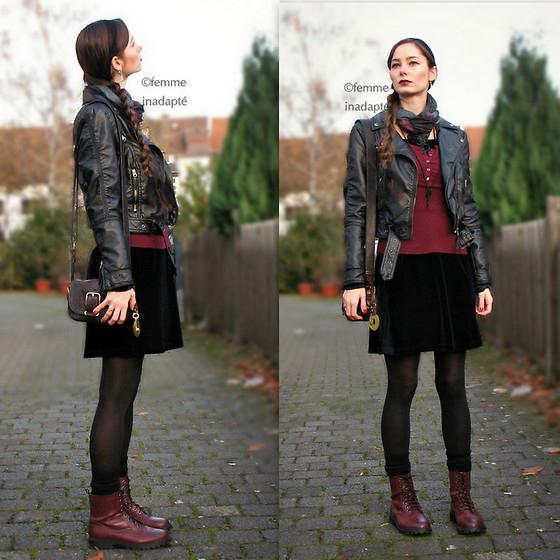 5. Massive boots.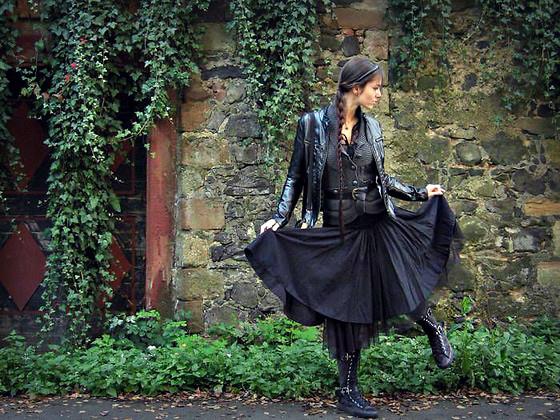 And what 5 things must-have in your wardrobe?