Against the background of fashion chaotic storms and upheavals a bright star stood brand Moschino. While all the other producers of style creates unimaginable and uncomfortable for everyday wear silhouettes, fashion house Moschino gracefully beat all of the latest trends.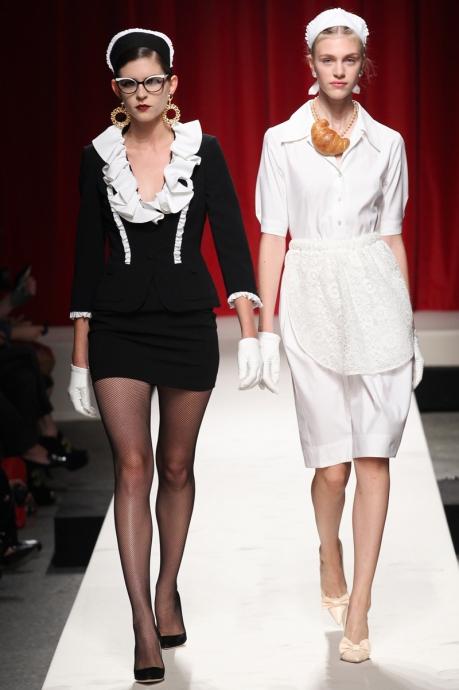 The collection of Italian designer, as always, perfect for everyday life. Apparel and luxury, and with a simple and elegant enough.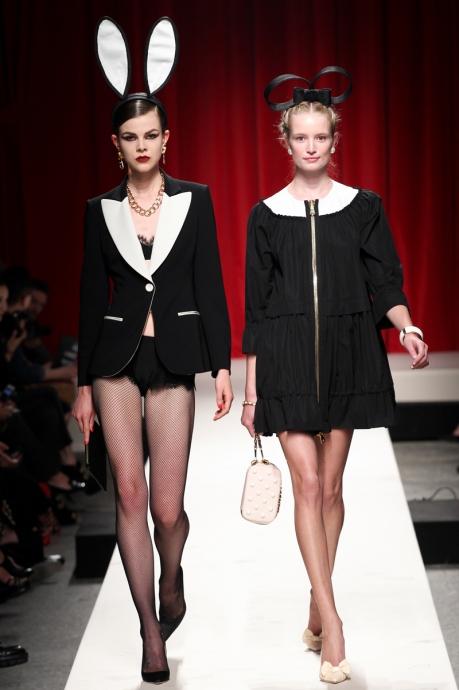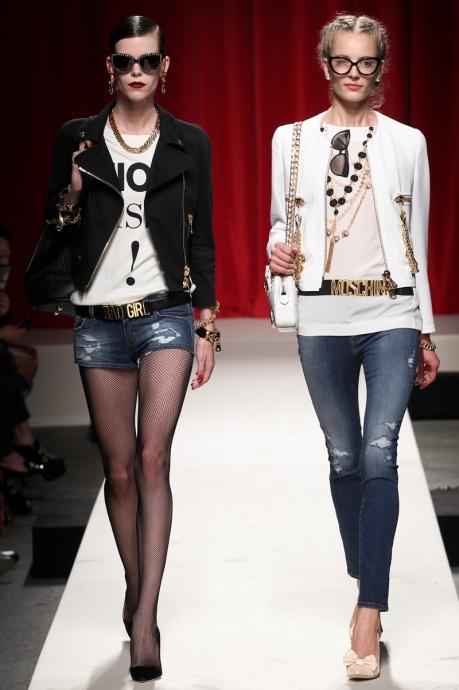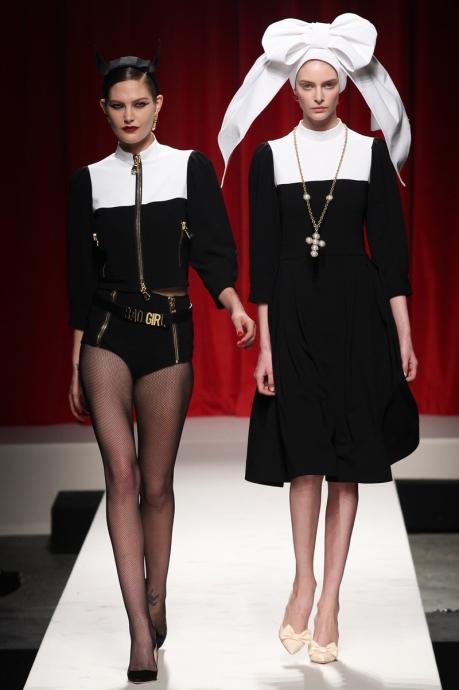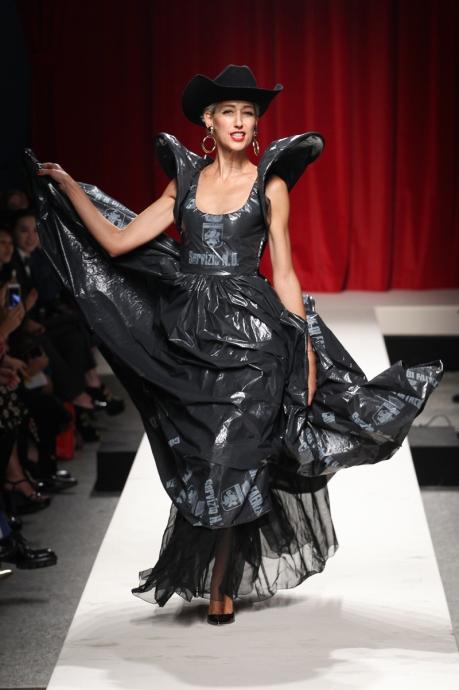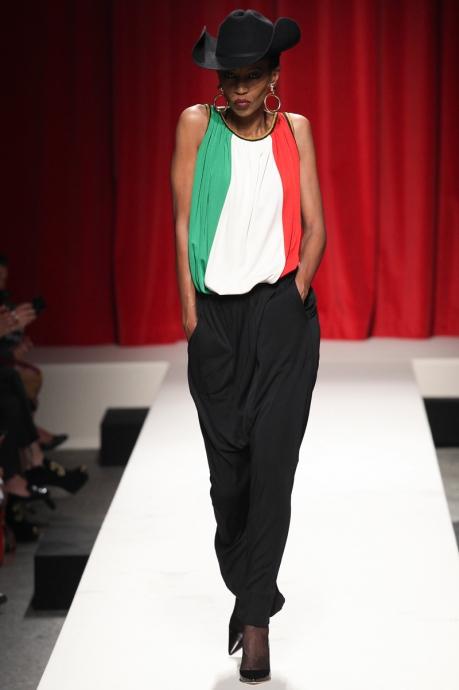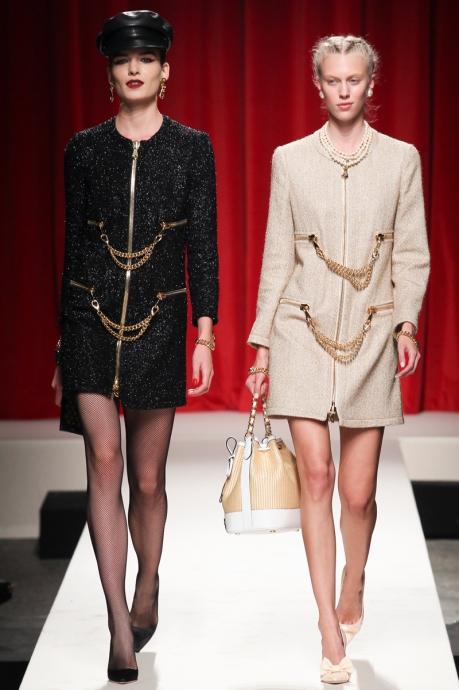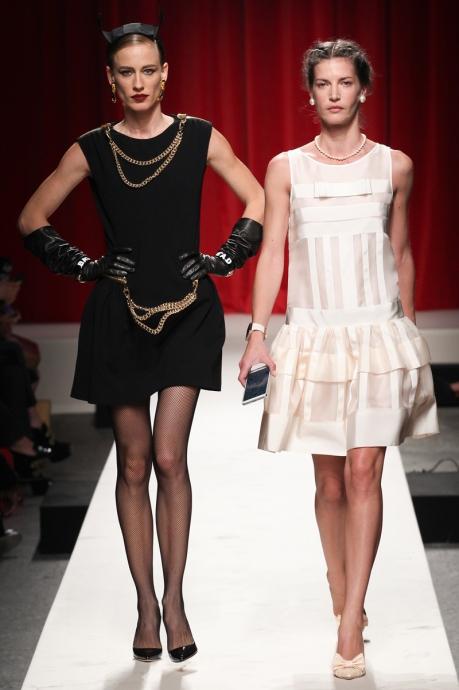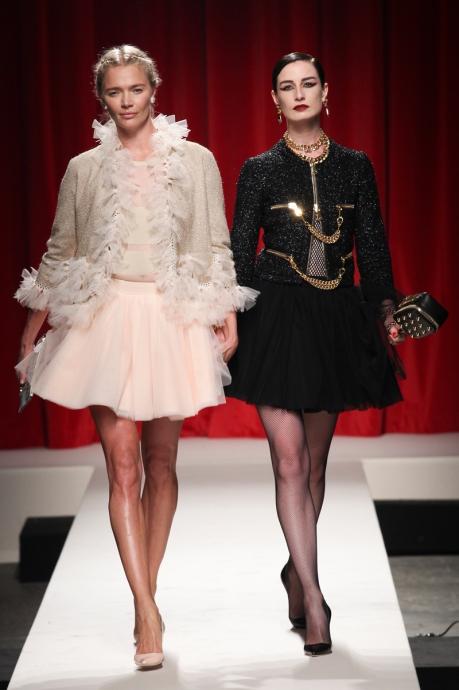 Nice cut, but take into account all the details: sleeves with Thiele retro, mixing textures, bright and rich colors, patent leather and metallic colors, polka dots and stripe cage; materials - fur and silk, leather and velvet.
Note that the main palette season was not crazy neon rainbow, a stylish trio "red-white-black».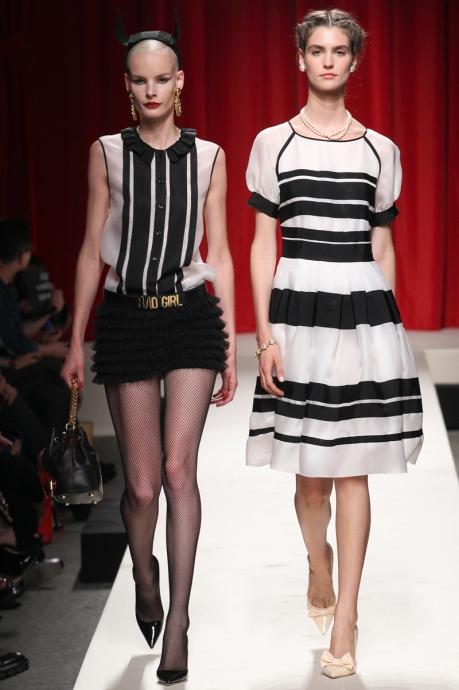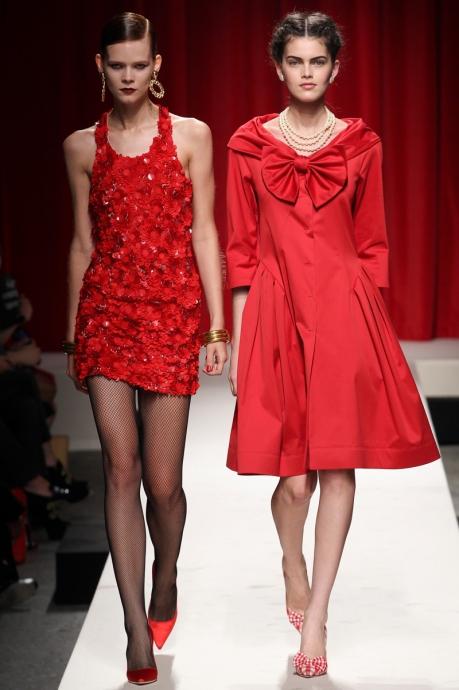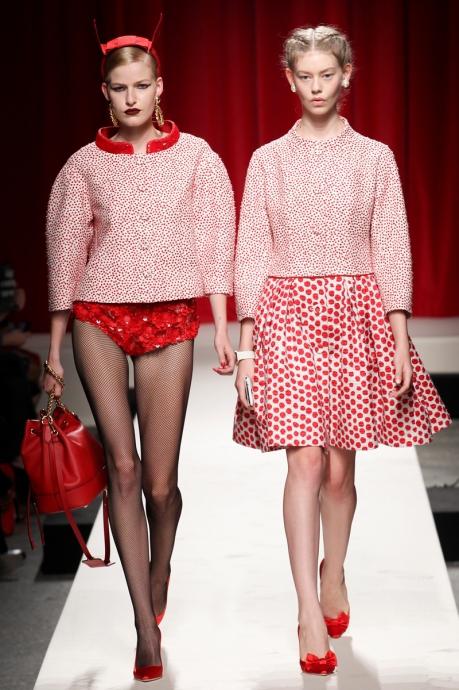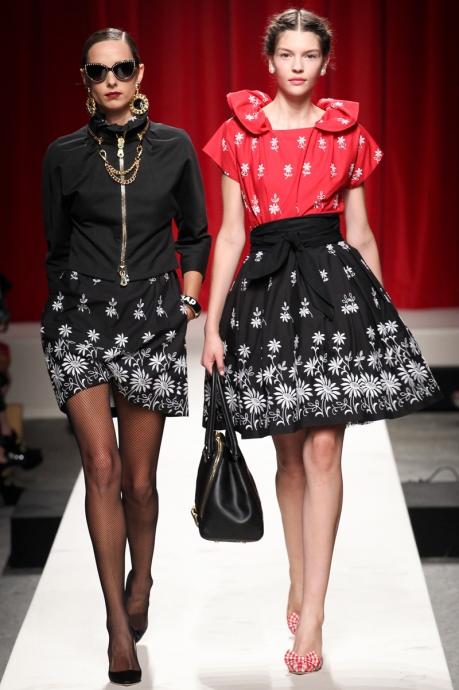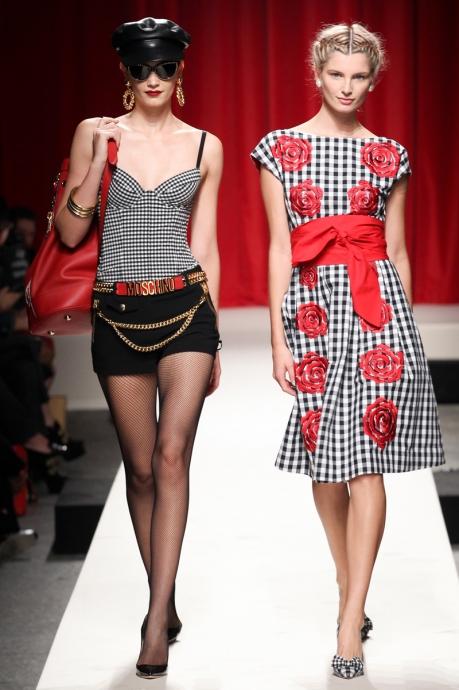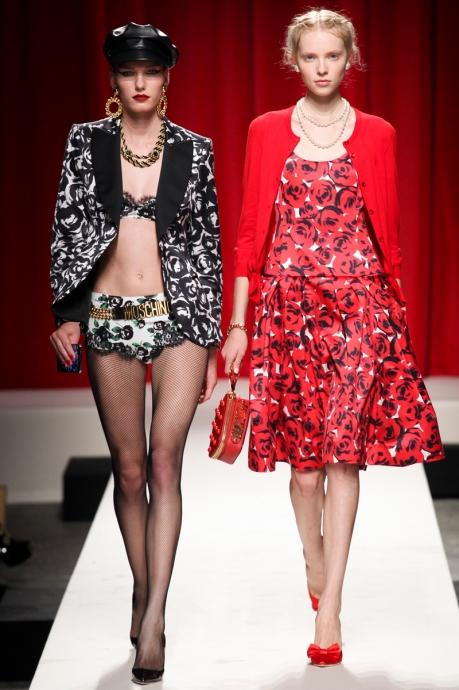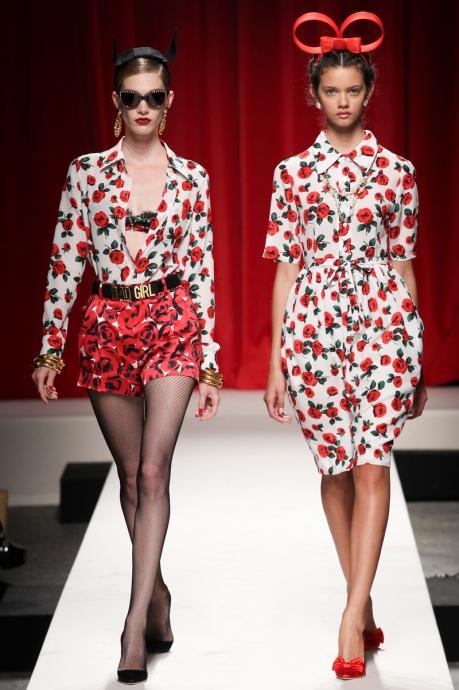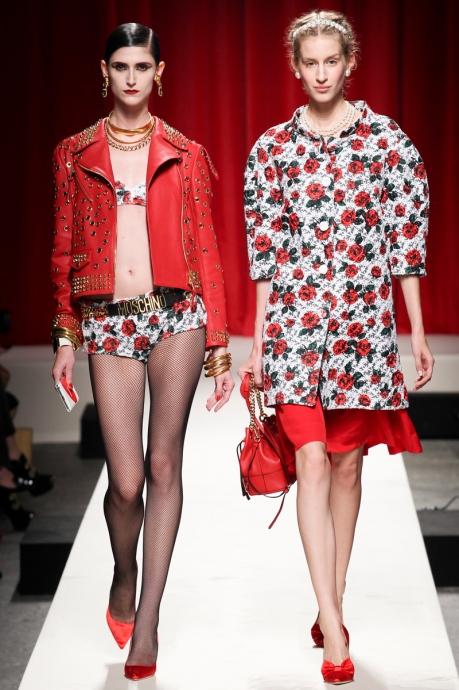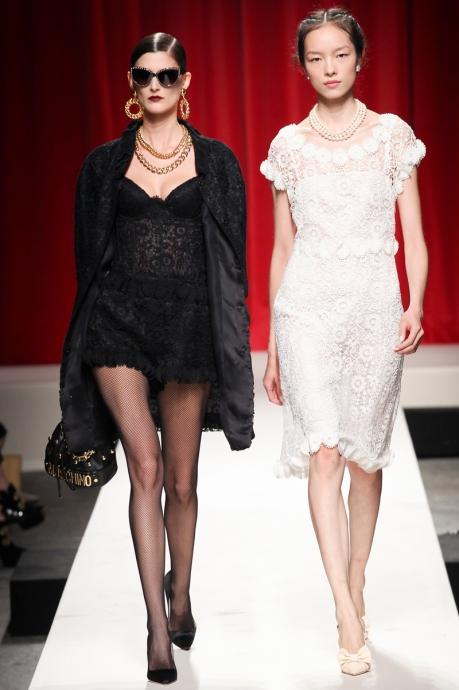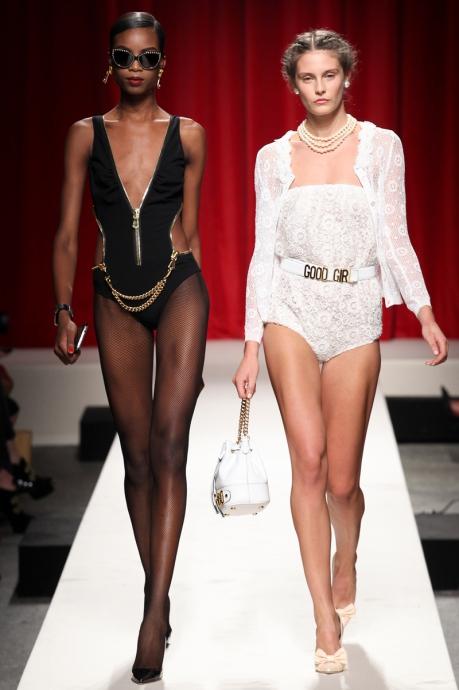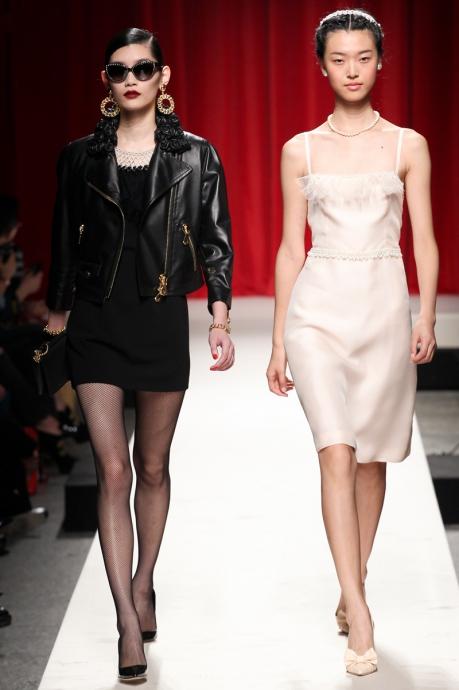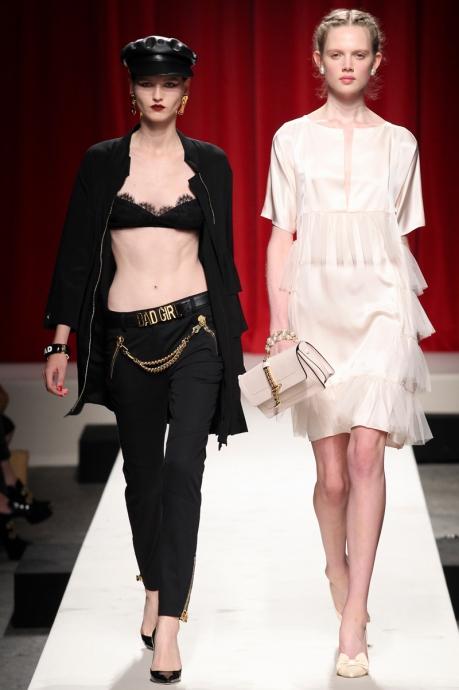 However, other colors rather: yellow and blue, pink and sand, ivory and brown.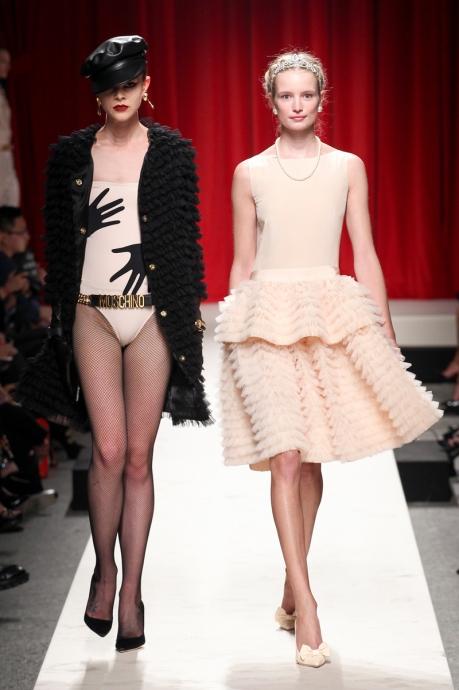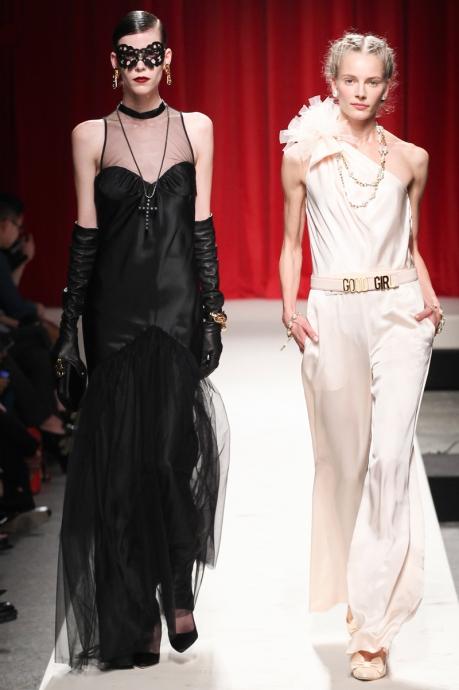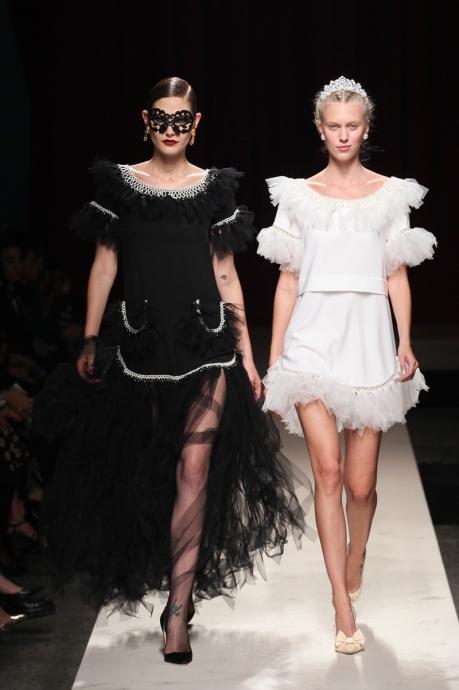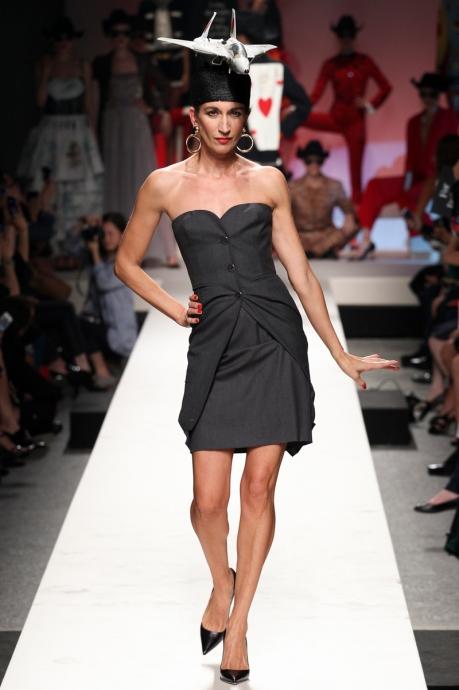 The wealth of materials is striking in its combination of luxury and textures. You can wear normal clothing that looks feminine, juicy and fresh. Models and dresses are ideal for young girls and ladies of middle age.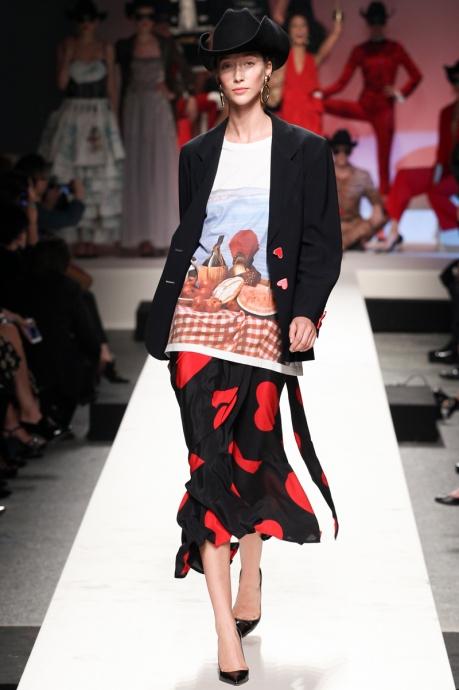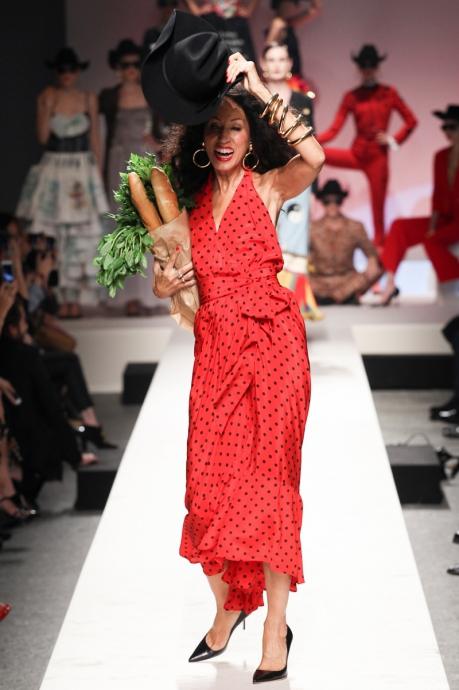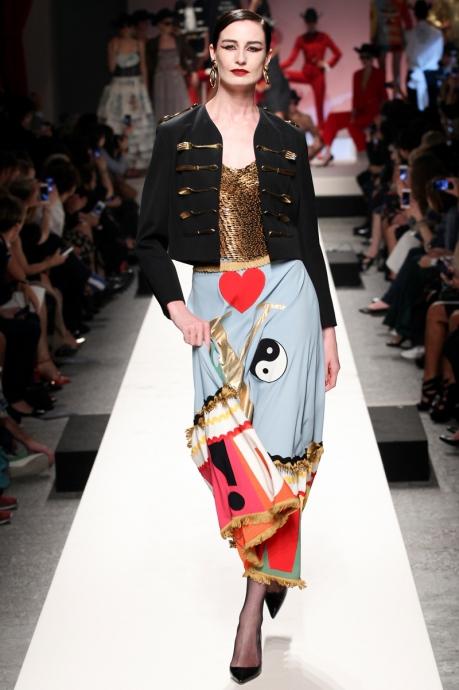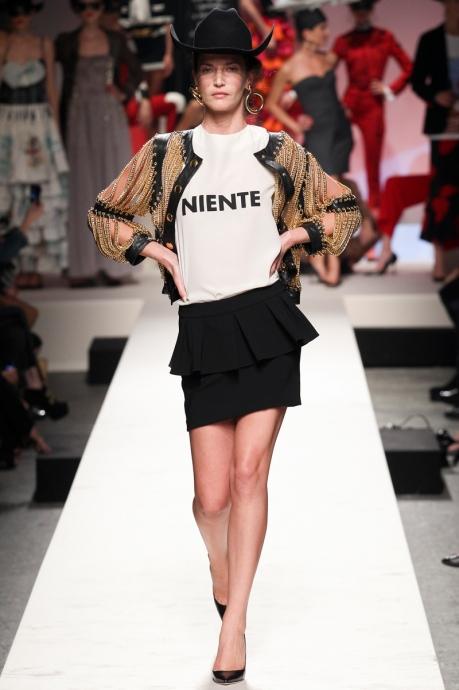 At once, the designers have taken care of wearability products. No tails and you shleek that will cling to anything, slide off the shoulder or dragged across the floor.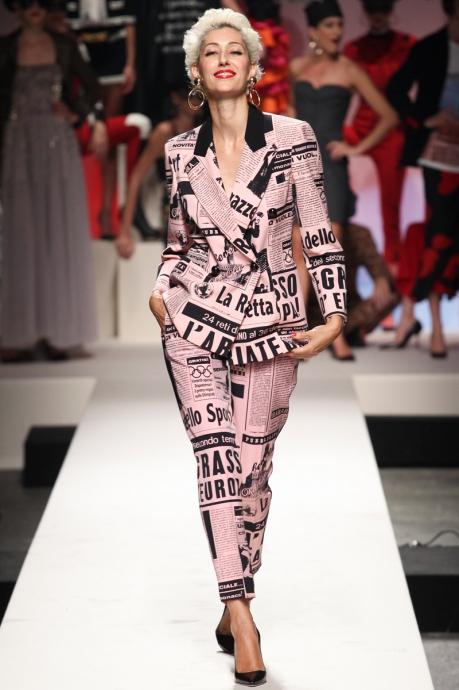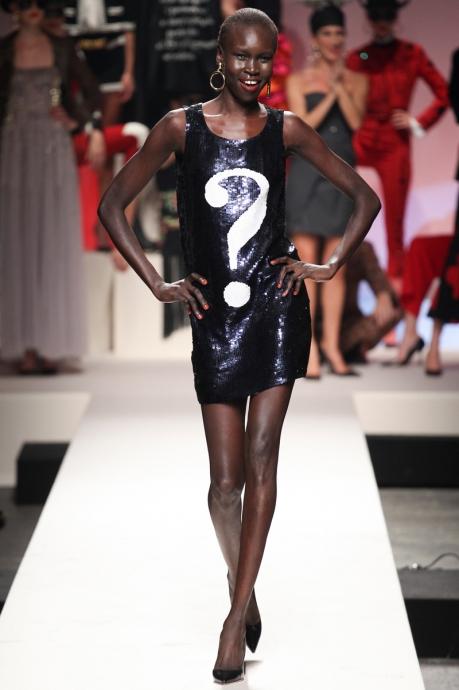 And this bag. For dessert, not a collection of clothes for the show in Milan, but also by Moschino. As a finishing touch the image.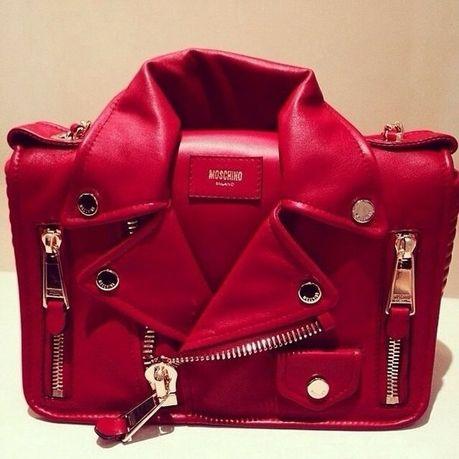 Medium-length dresses, skirts, close-fitting jackets, vests and habitual forms cardigans, feminine trousers. Fans of the classics can breathe easy: Now you can dress properly, attractive and fashionable.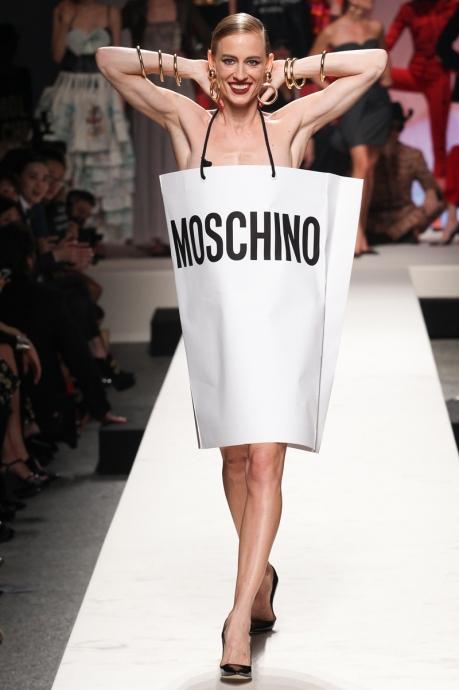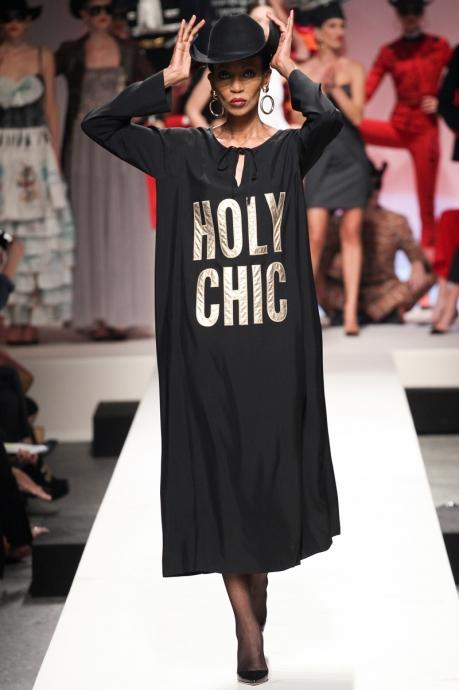 And for those who want to stand out, fashion in 2014 presented a lot of surprises. Would you like a hat with medvezhatkami? Gold pendants massive African style? Monumental glasses and sexy black patent leather gloves? One focus, and the image of the classically strict turns into shocking fashion.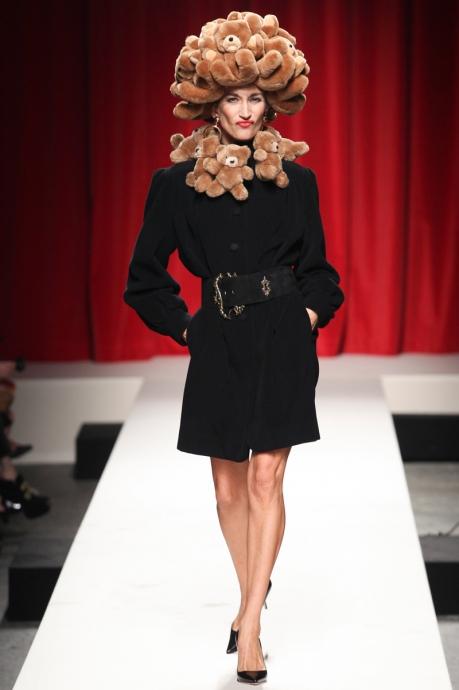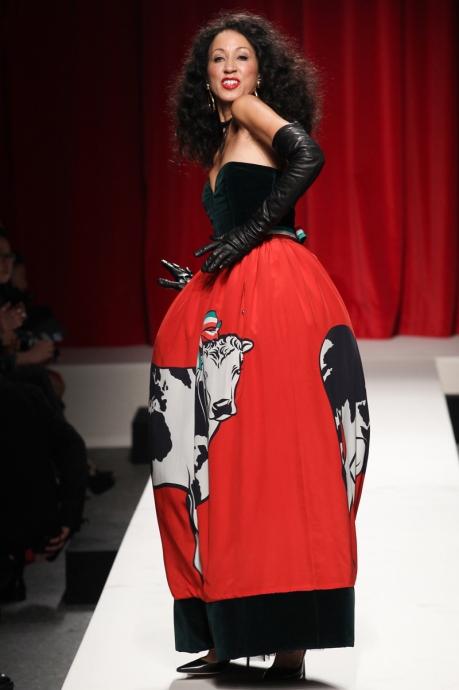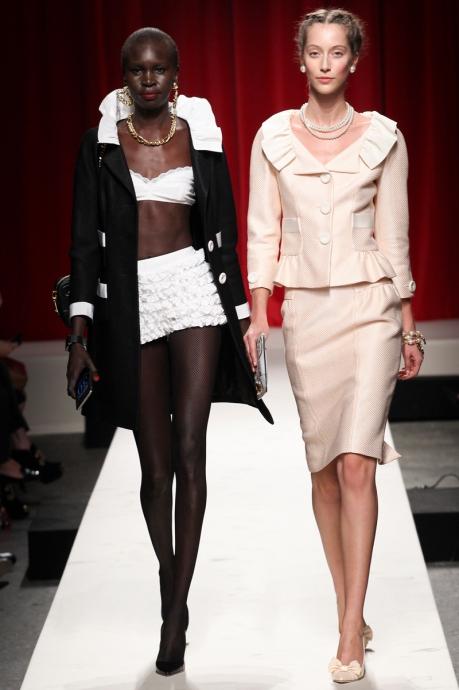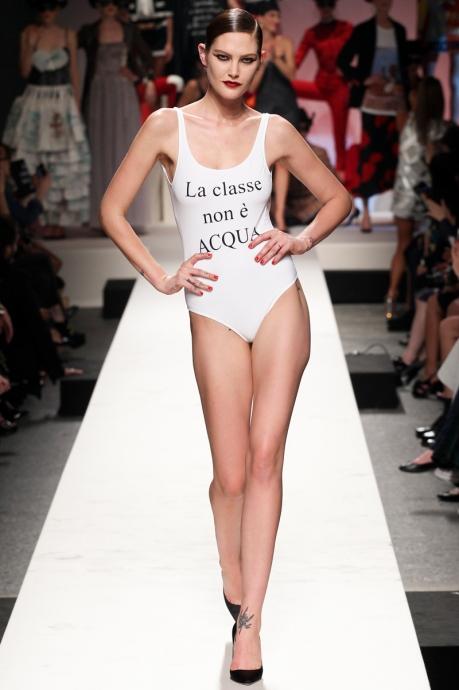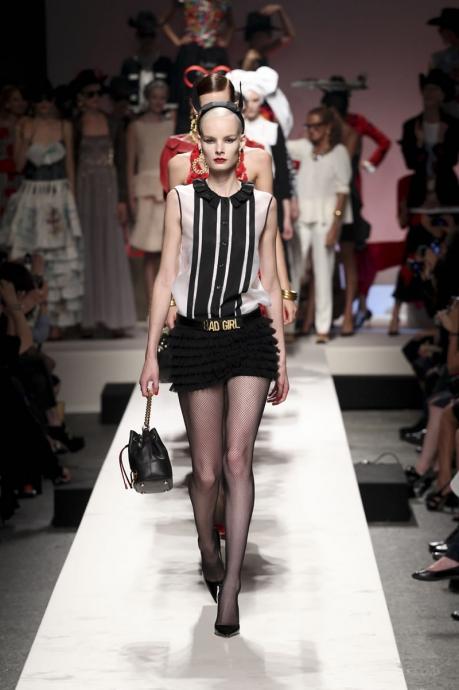 Moschino ahead of all rivals on the catwalks of Milan. The only collection that surpassed other refined combination of playful and subtle style and fashion interspersed elements "on the verge". Almost all models can be worn in everyday life, is rarely about any collection you can say the same thing.