Did you see it you desire today to go to university or to work in a cafe with a new hairdo? Or maybe you just want to learn how beautifully clean hair? Or are you always happy simple but fashionable options? Anyway, I have collected for you in this article some trendy hairstyles ideas, especially suitable for those of us who want to, first, make your own hair, and secondly, do not spend a lot of time and, thirdly, to be at altitude. In general, the complexity is minimal, maximal beauty. Learning.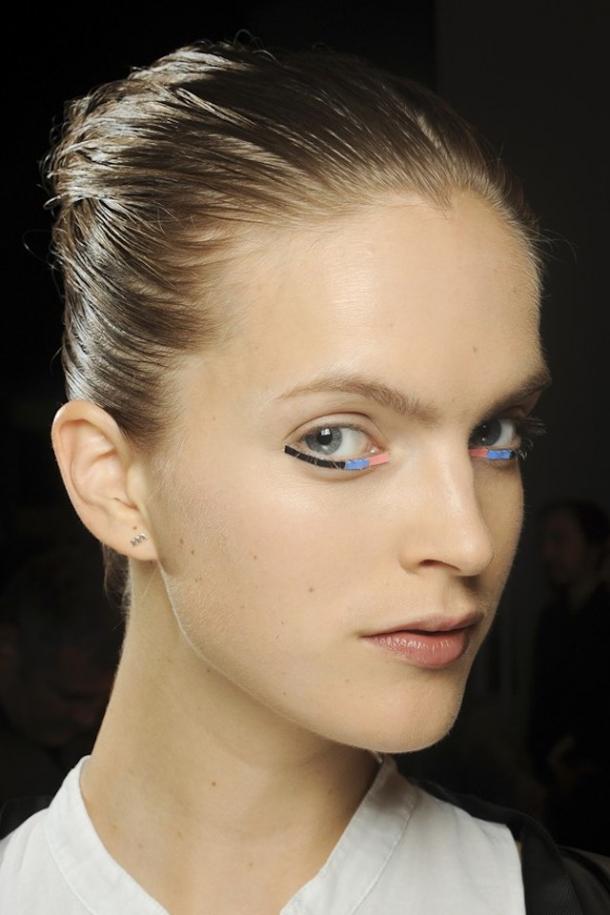 Let's start with a relatively simple but unusual hairstyles. Our aim is to tighten the hair in flagella like this (it is best to start spinning the hair from the temples and on the base):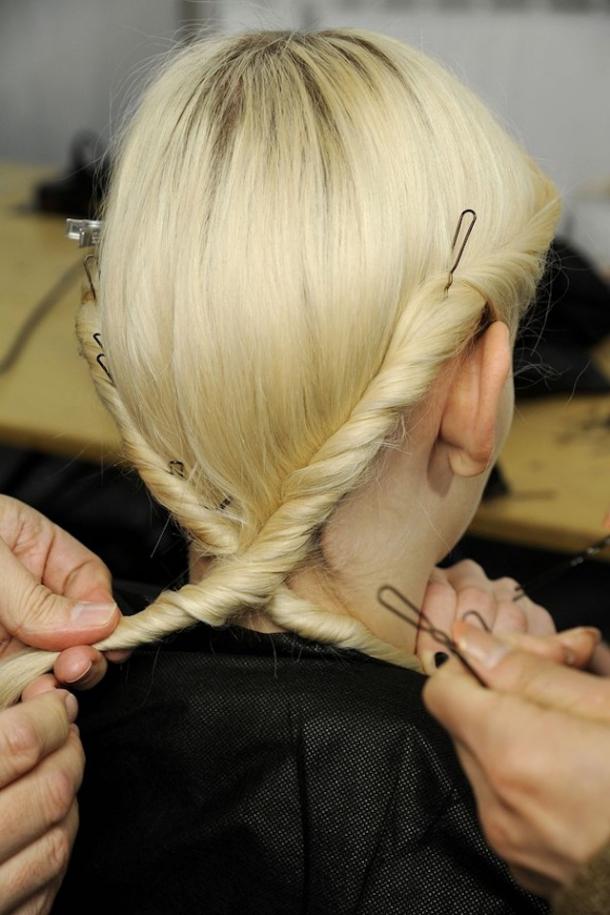 And then combine them into a low bun. Or, if desired, the tail. Hairstyle requires only a little skill. If the hair was slippery, they can be secured with pins.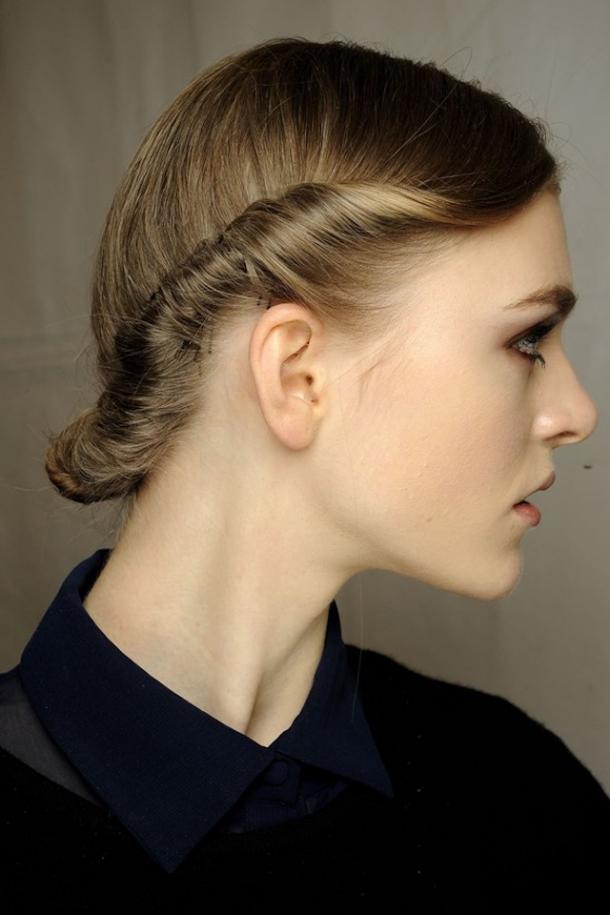 But the idea of ​​Gucci, how to diversify ordinary hairstyle. Making low beam, leaving free one thick strand. Apply it gel or spray for hair styling and cheat at the base, leaving the two ends sticking out and we fix the whole thing a couple of pins. They, in turn, causes even more styling, straighten and just leave alone. Elementary and very beautiful.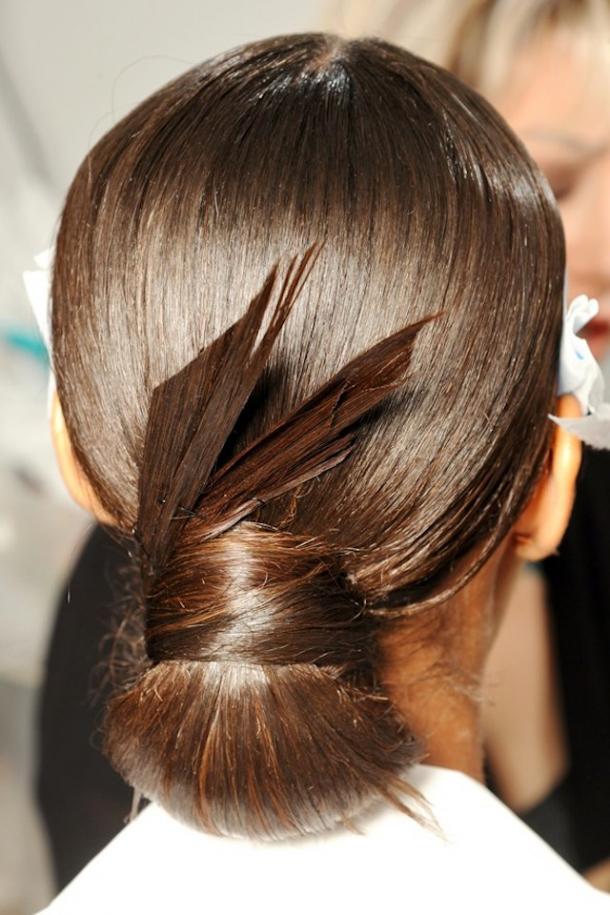 Another option with a bundle of Valentino. Hair combed to the side and do the beam, covering strands ears. At the roots gives volume, lifting the hair comb and - ready. The result was a hair in retro style.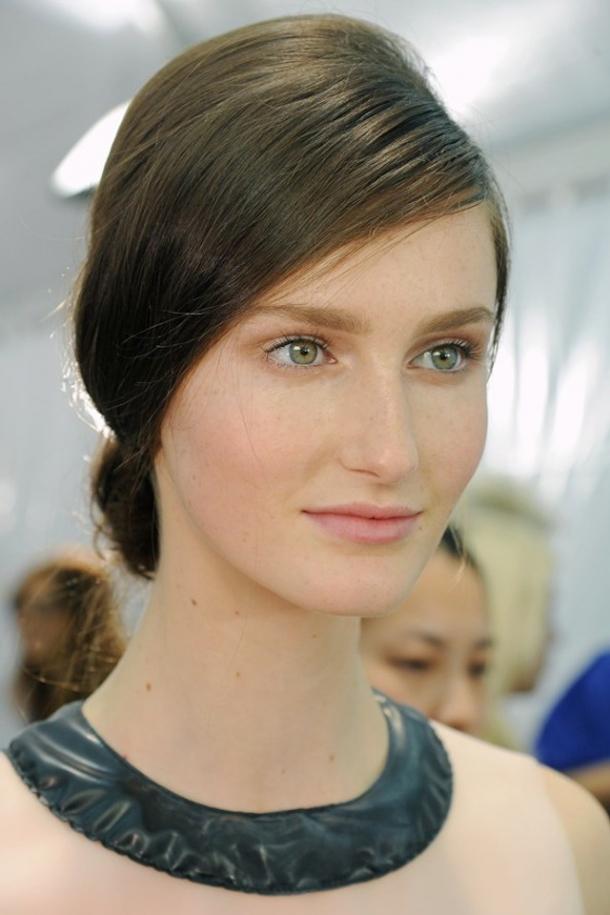 Make the usual low ponytail and place it in the mesh, contrasting with respect to your hair color. As by Chanel.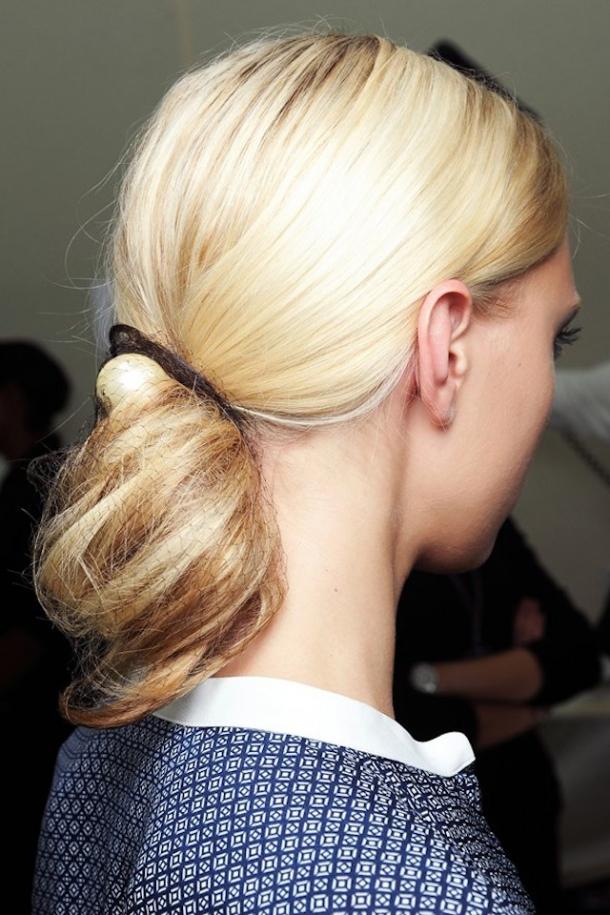 If you want a retro style, just make the beam and tie up around the head of the tape (or buy a special ring or elastic band with a bow). Give a little volume at the roots of the tape and everything - hair in retro style is ready.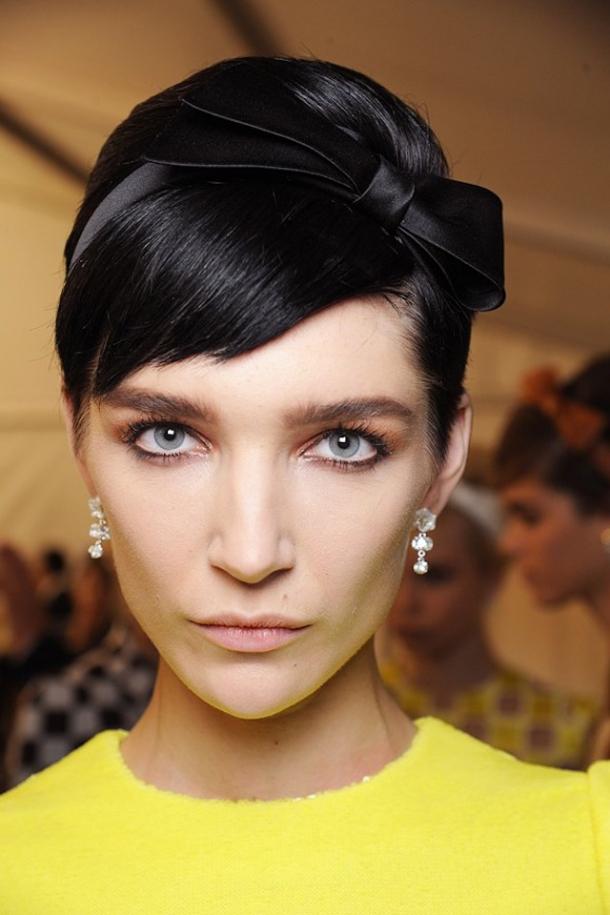 Leave parted in the middle and make a bundle. Pull one or two strands and gently screw the (in curling, hair curlers or hair dryer and round brush). This is - a classic.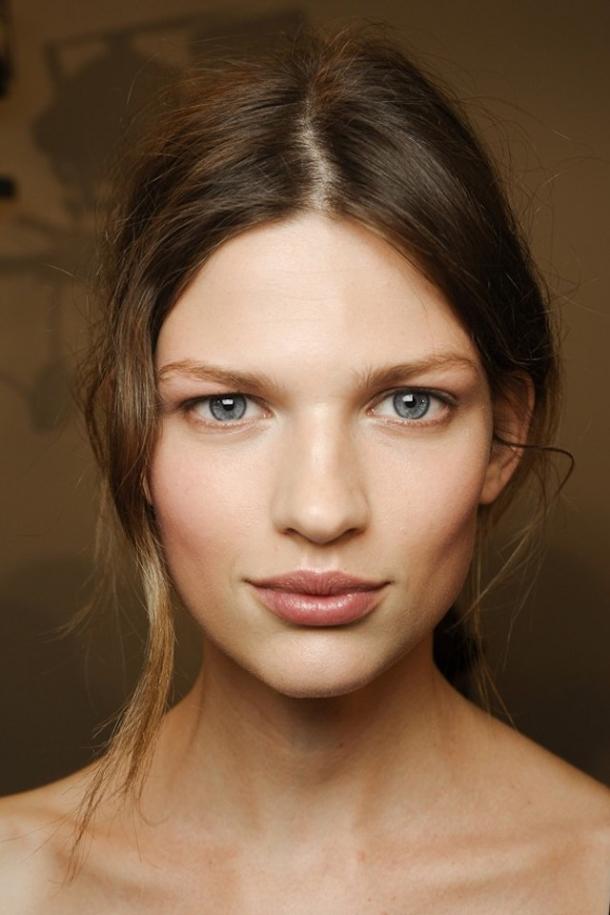 How about the original hairstyle? Make a high ponytail, apply hair styling tips and pin-to-head, as in the photo. For very bold but very stylish girls.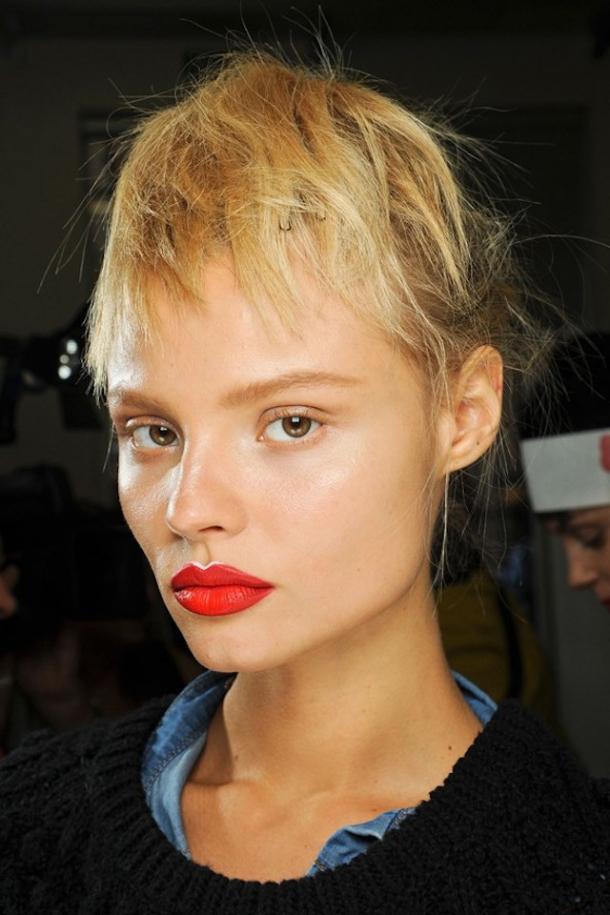 Make the tail comb walk on it in the opposite direction and place in a bun. Style: negligence.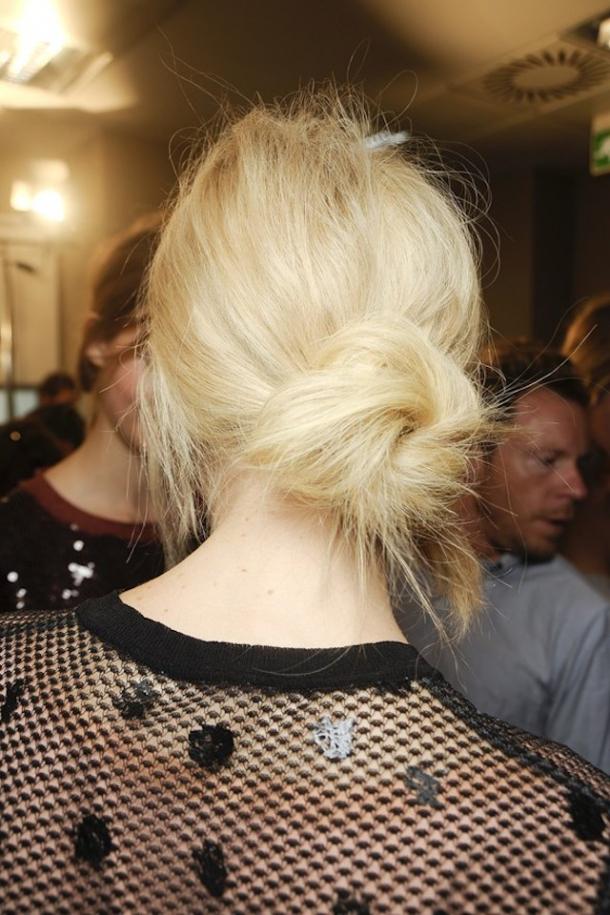 If you know how to weave a French braid, do two on the sides and gather the ends of the braid into a bun. Get a very elegant look.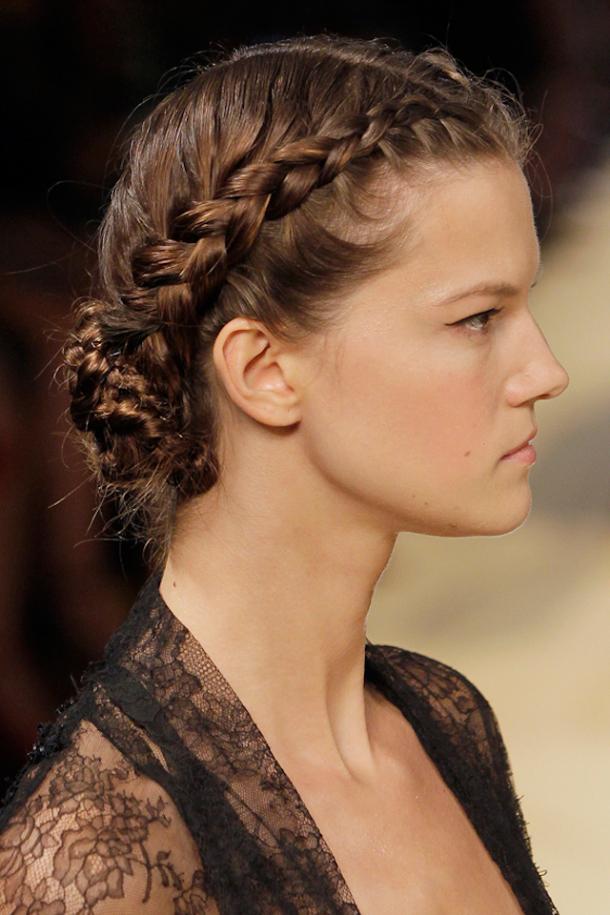 Plan to wear low-heeled shoes or ballet flats? Then carefully collect hair in a high bun and secure the mesh. Fashion returns to the old hairstyles.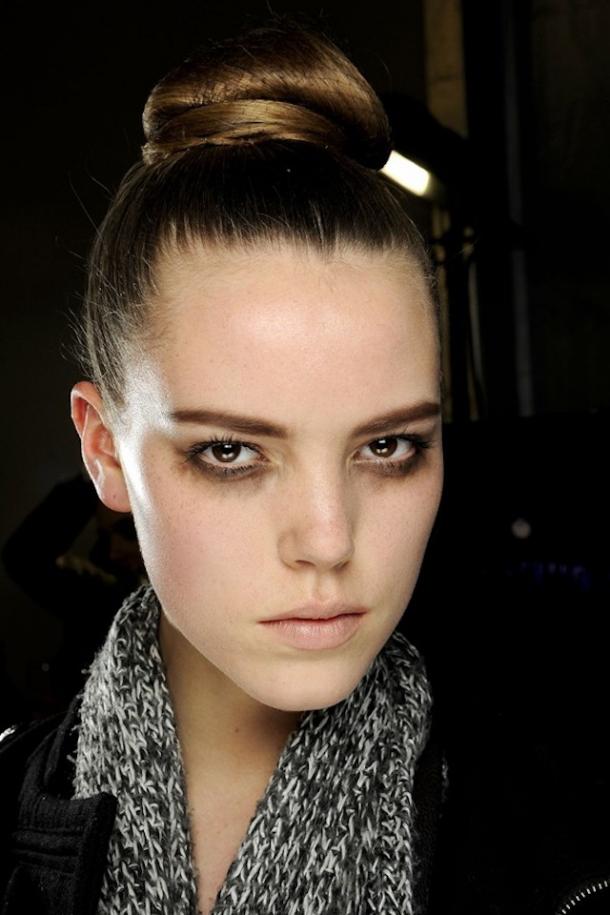 First, make a tail, pull a few strands at the bottom and sides. The remaining tail turn into a bun. Leave alone those hair which is below, and secure the locks on the sides of the studs. Hairstyle is not complicated, but it looks really fashionable.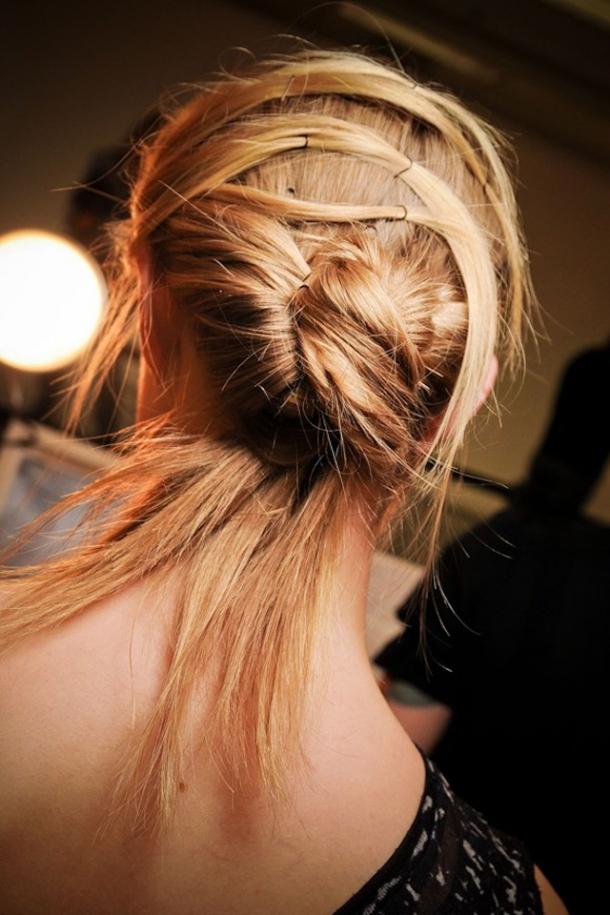 If an ordinary beam you already tired, why not try it vary? Divide the ponytail into two parts and tighten the flagella in a bun. It's not as difficult as it seems.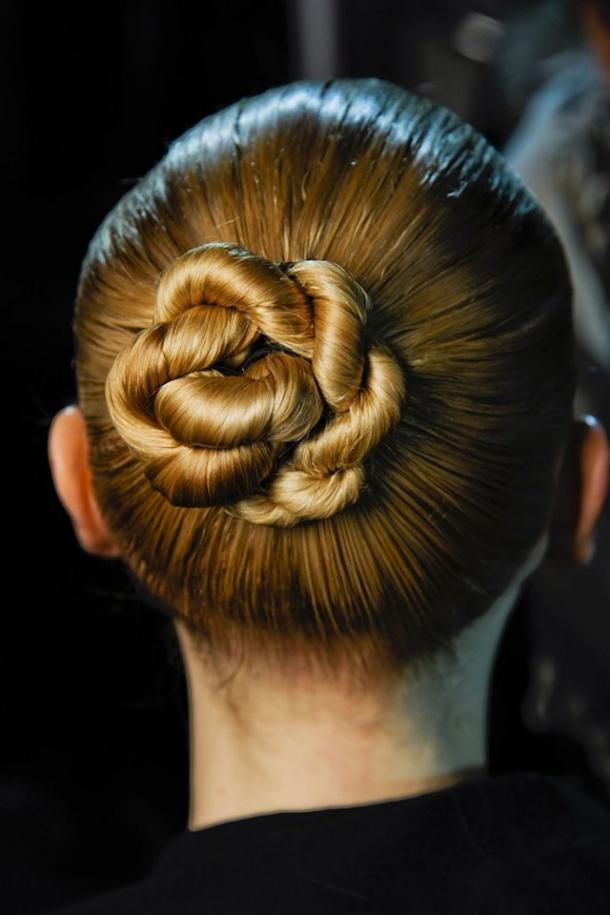 If the previous hairstyle seemed monotonous or boring to you, try this way: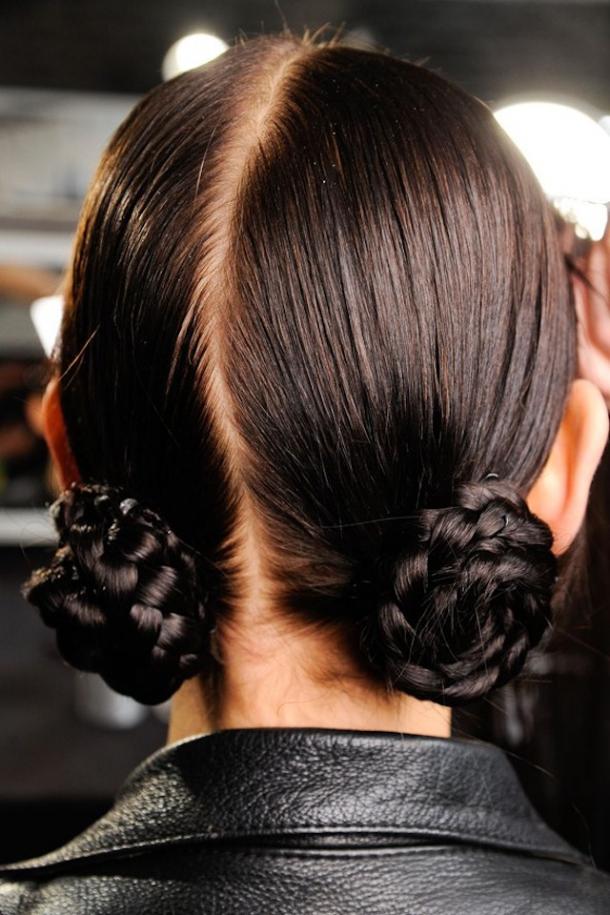 Diversify the beam for 20 seconds? Easily. Just take out a few small strands. Style: negligence.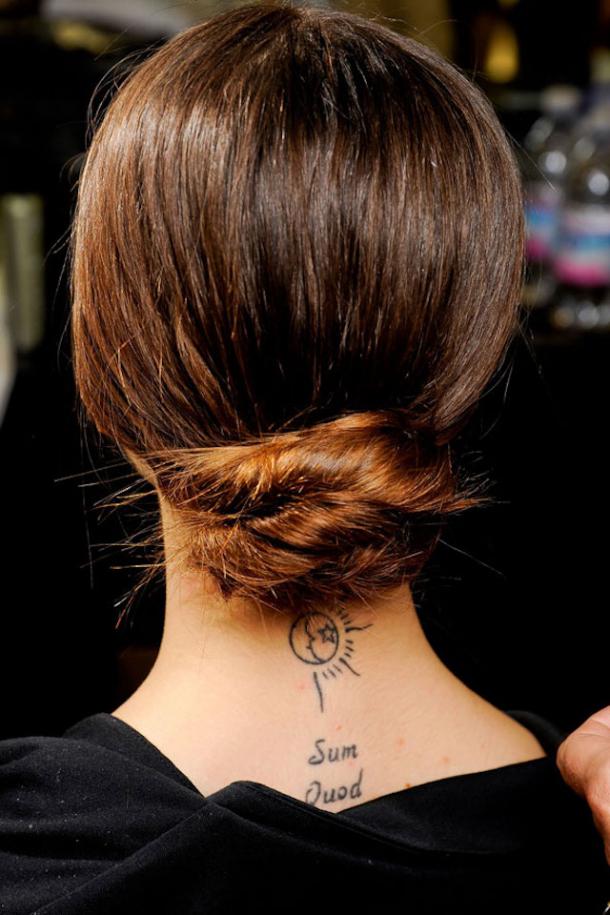 And if ordinary beam in the style of "negligence" not enough for you, then attach the beam massive best metallic clasp. Option: evening.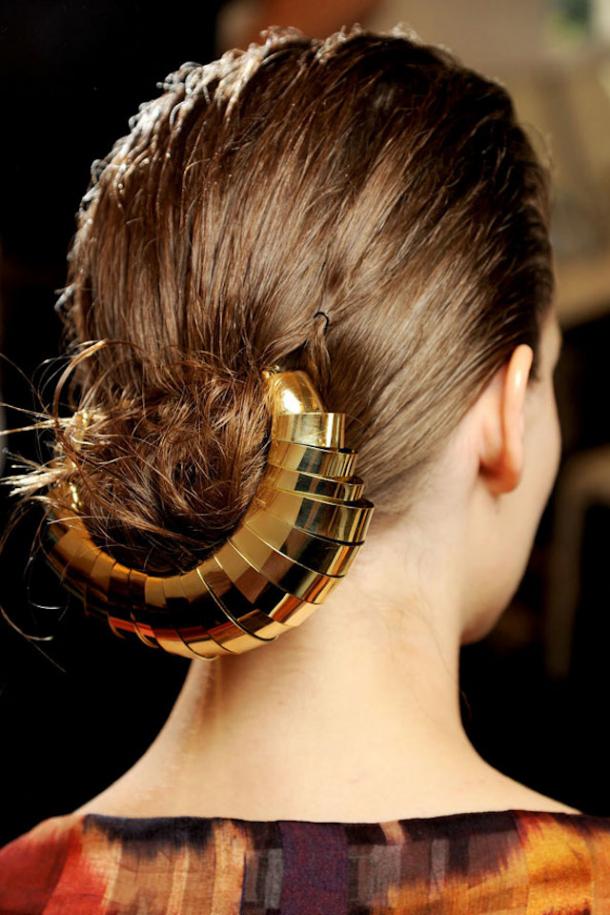 You thought that the tail is in no way to diversify? Try to split it into two parts, a little twist and stab tips of hair under the tail, relegating them to the side a little. Add some shine spray and you're done - a new life for any of our tail!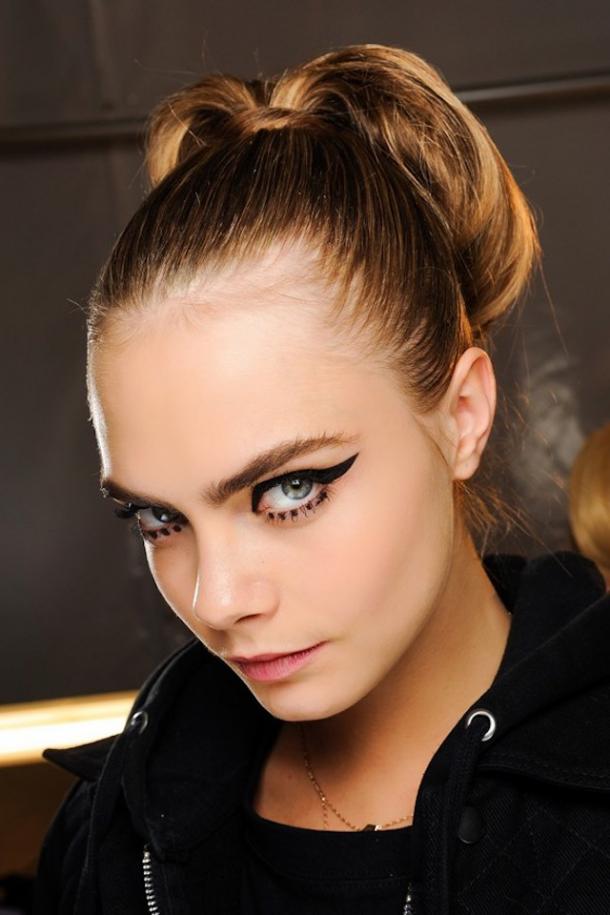 I hope you will choose a new hairstyle among such diversity.