Very soon, namely January 26 this year, we will watch and discuss, criticize and praise all those who are somehow connected to the music industry. This enabled us (by the way, ahead of schedule by a few weeks) will give the 56th ceremony of the "Grammy". In connection with the start of the Olympic Winter Games in Sochi, she was kindly moved from February to January, so all the artists who are on holiday, it will be forced to abort and go either winning or for the mere mention of their names.
As usual there will be all the "cream of society" who sometimes "turn sour" at the moment of its introduction, thus replenishing the collection of the worst outfits in the history of "Grammy».
Jennifer Lopez 2000
It's amazing how little has changed over the past 14 years. I'm sure if it were not for the public gossip, Jennifer Lopez once more schegolnula in his famous green dress by Versace.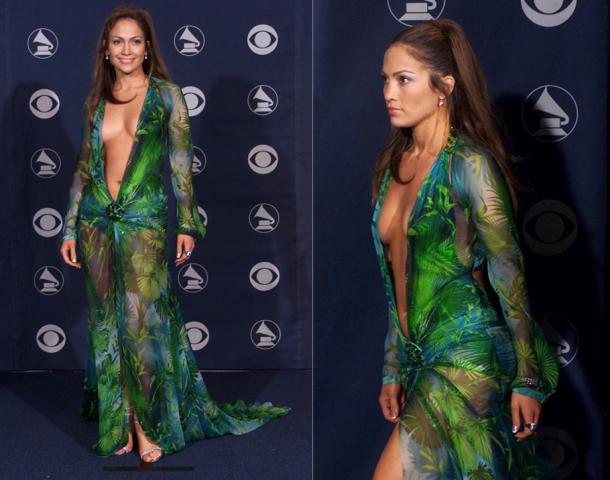 Fergie 2012
To write off all on hormones will not work: the singer is wearing an orange lace dress Jean Paul Gaultier for several months before becoming pregnant.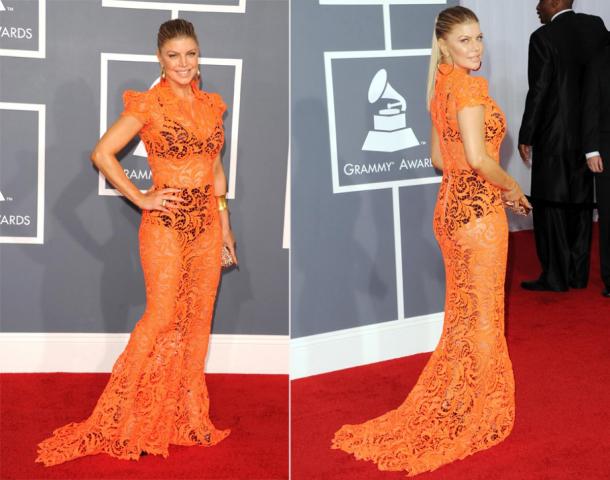 Sheryl Crow 2005
How naked body! And as soon as the spirit enough to wear it and be happy that you did not fit.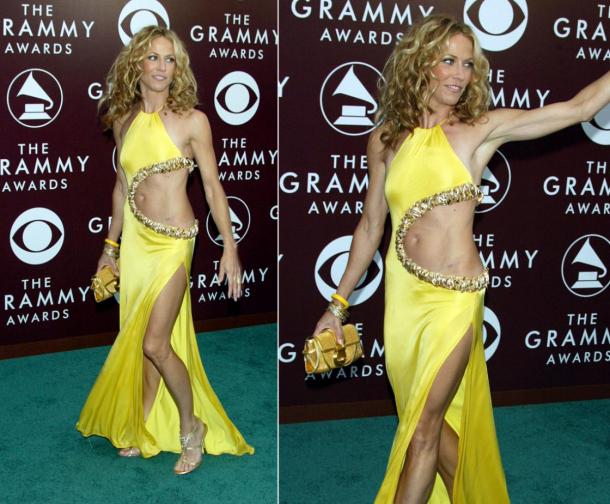 Traci Bingham 2001
"Why should I wear when there is a self-adhesive rhinestones?" - Tracy thought and decided not to bother choice of attire. This woman is all very strange, Wikipedia says that she is a vegetarian, smoker, protector of animals and model «Playboy». Just a hell of a combination.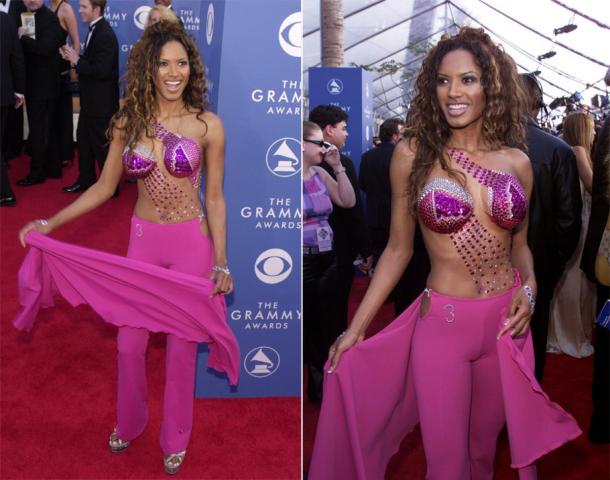 Margaret Cho, 2004
This dress is perfectly associated with her name.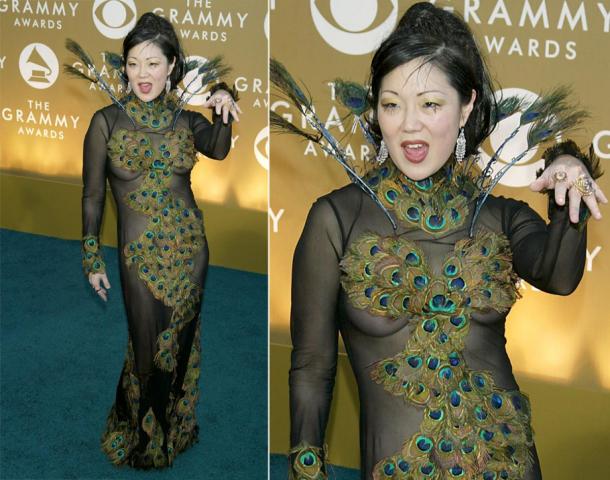 Toni Braxton 2001
A beautiful woman with a beautiful figure, but by modesty will not die.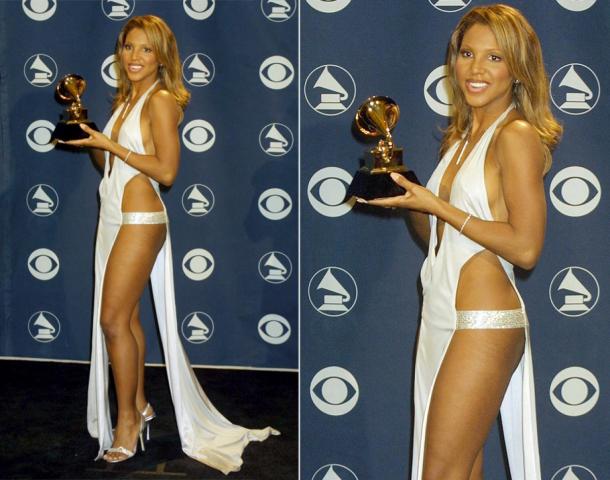 Pink 2003
This fashion disaster in 2003, P! Nk, who collected intelligence and now in this form will certainly not.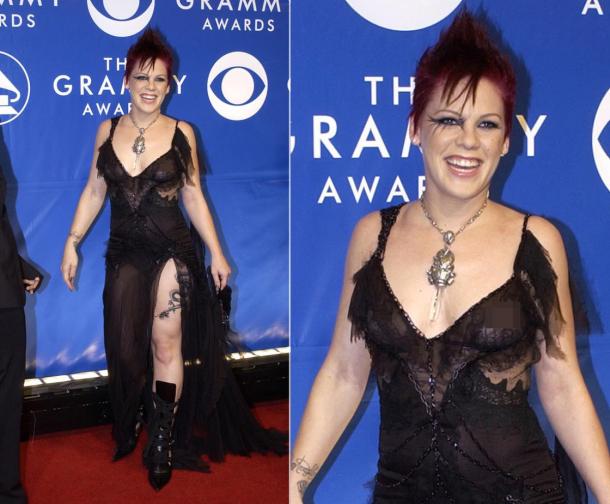 Shakira 2001
Gold from head to toe Shakira, fortunately, not shocked, but not impressed.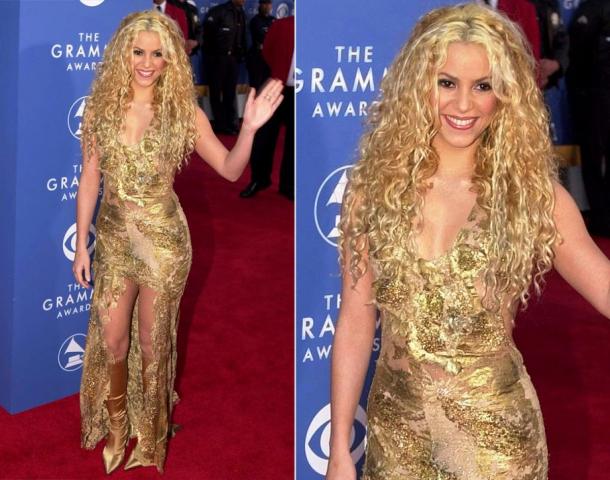 MI 2009
The ninth month of pregnancy can not be hidden, but you can always emphasize.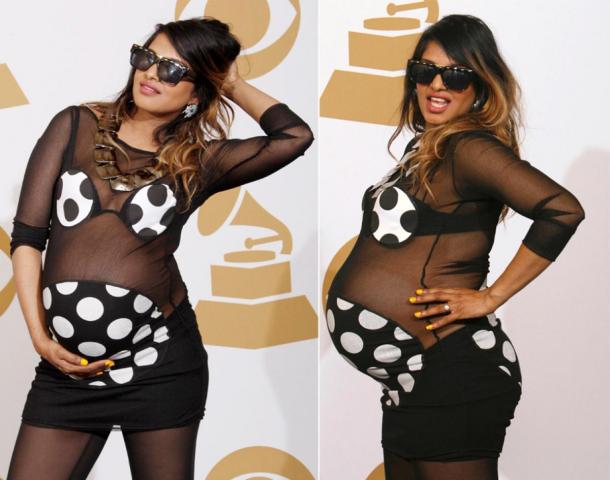 Rihanna 2011
The strategy of divide and rule has not worked on any penny.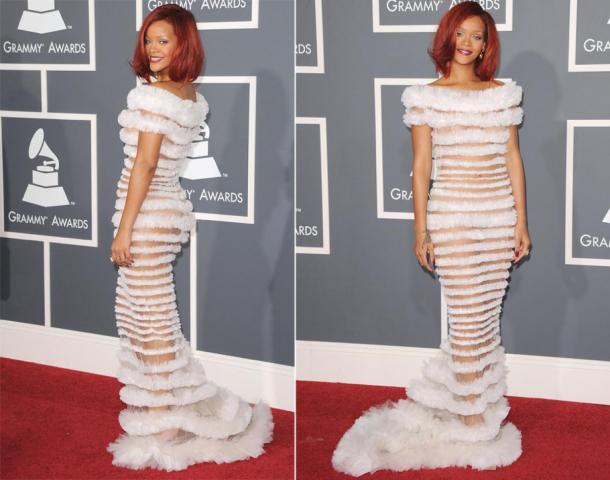 Nikki Minaj, 2011 and 2012
Children morning for adults: Aunt-Aunt leopard + red cap.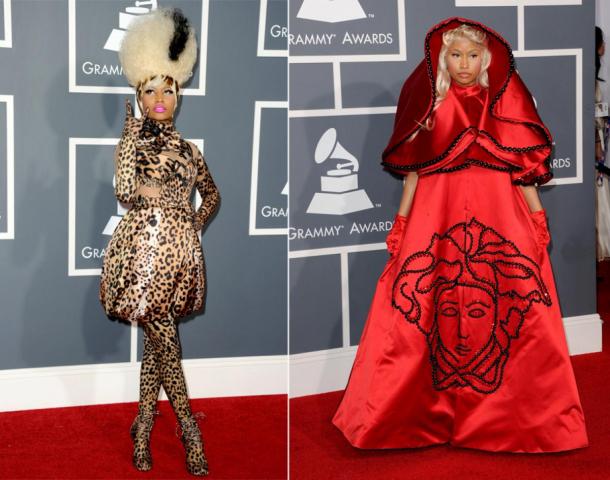 Lil 'Kim, 2002
Another repersha also preparing for the masquerade, and hit the "Grammy" in the suit alleged sexy racer.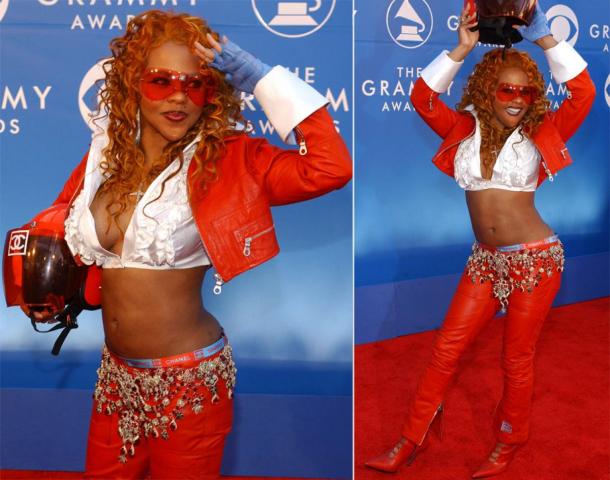 Christina Aguilera 2001
Christine is better to forget what she looked like in 21 ...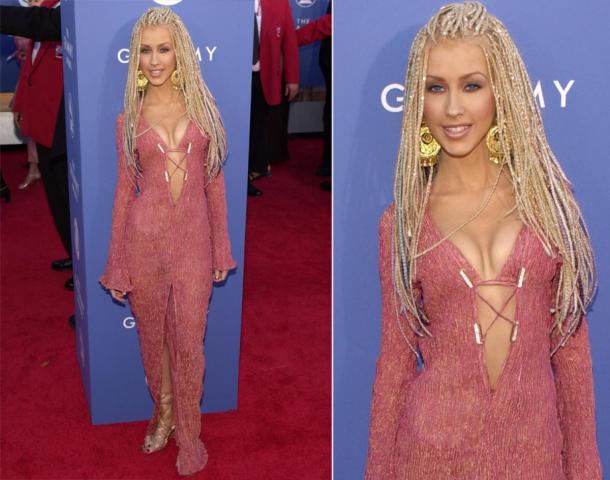 Ashanti 2004
Ashanti wanted so much to boast press that she forgot everything else.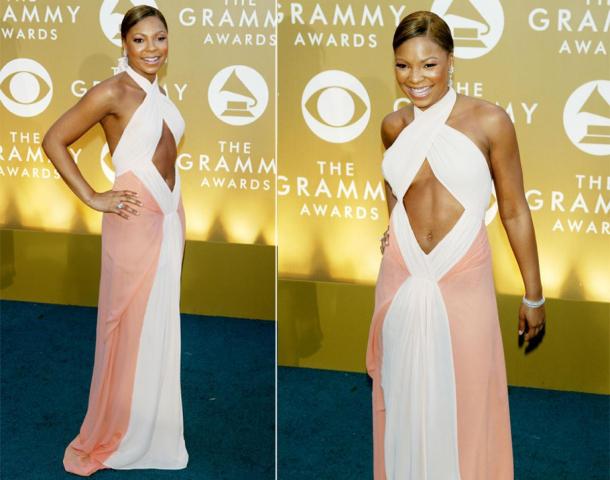 Paula Abdul, 1990
Back in the early '90s in America had its own Ani Lorak, which could be sent to the "Eurovision". The dress, of course, be terrible, but not a problem podrihtovat.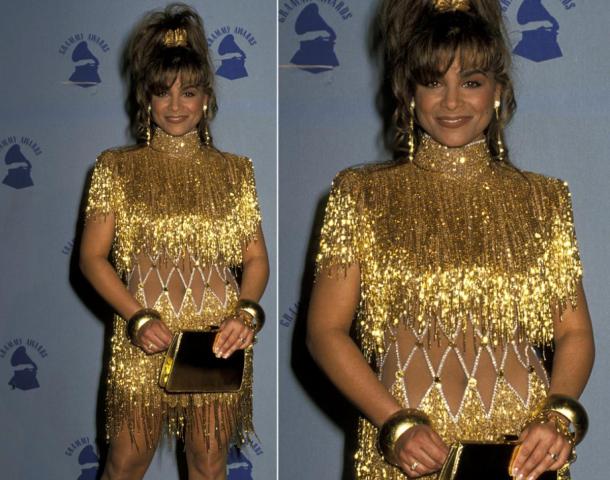 OK Go, 2007
Heroes who did not know in person.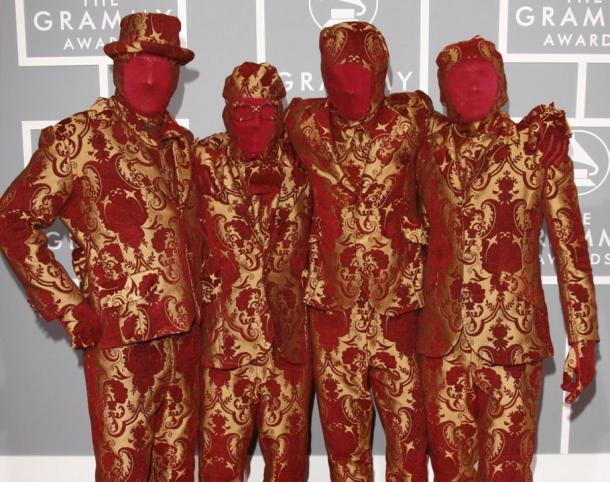 Lady Gaga, 2010 and 2011
Galactic diva Lady Gaga to dress Giorgio Armani Prive (left) and "trendy" hat Philip Treacy (on the right).
In the egg with an oxygen cylinder at the ready Gaga dragged half-naked in the room the pages.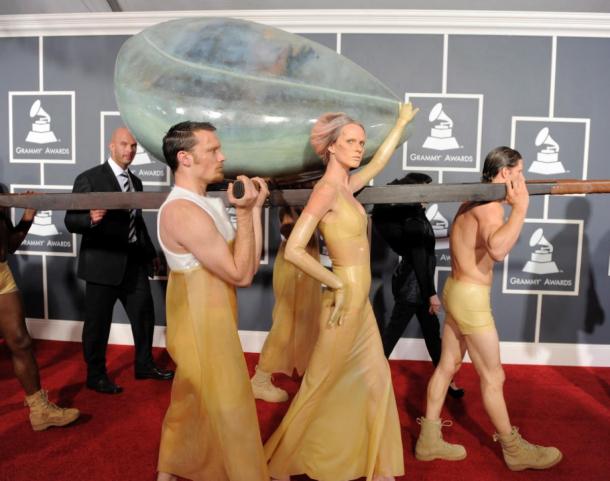 We hope 2010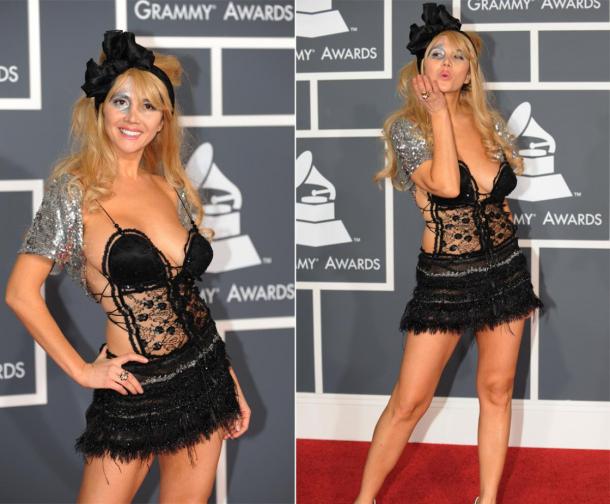 Anna Vyalitsyna 2012
This dress is dangerous even move, let alone put it - pure suicide.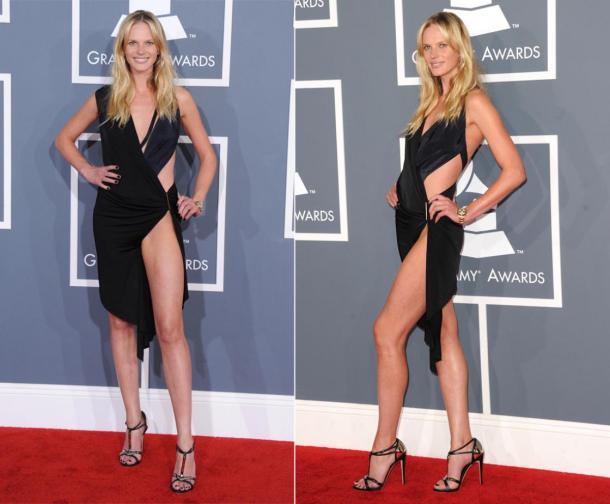 Sasha 2012
Russian harness so that you please!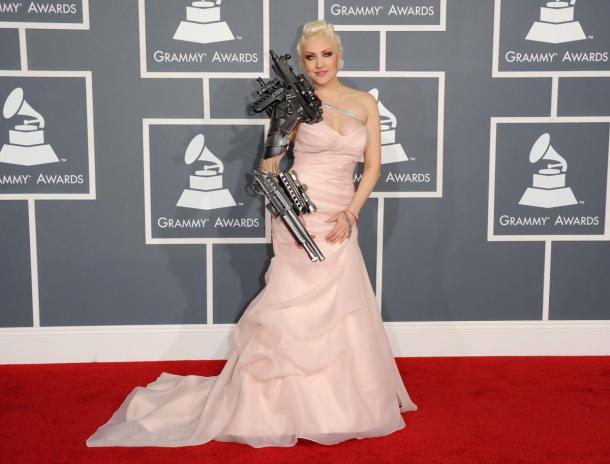 Foxy Brown 2003
And that we have a mini-dress is called?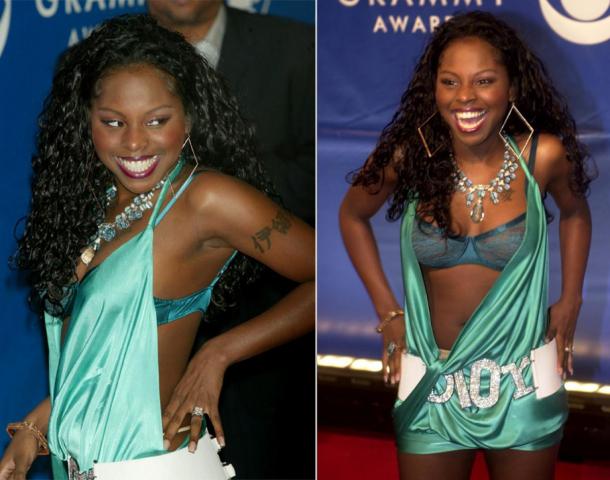 Mary J. Blige, 1996
Overkill with leopard print.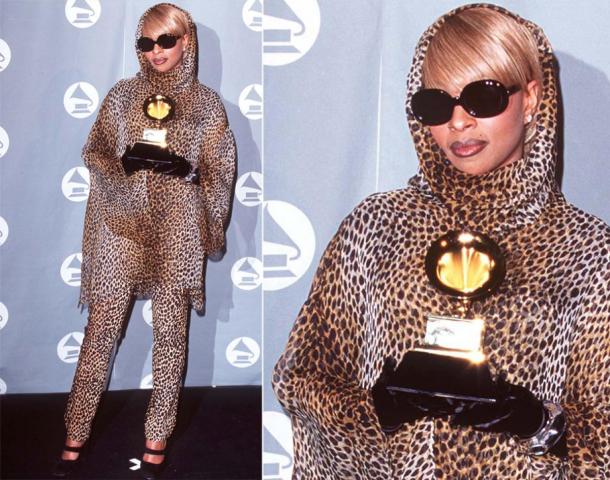 Ciara 2011
Of all the indecent clothes, perhaps, the most normal, but with a demonstration of the body still need to tie. The sooner - the better.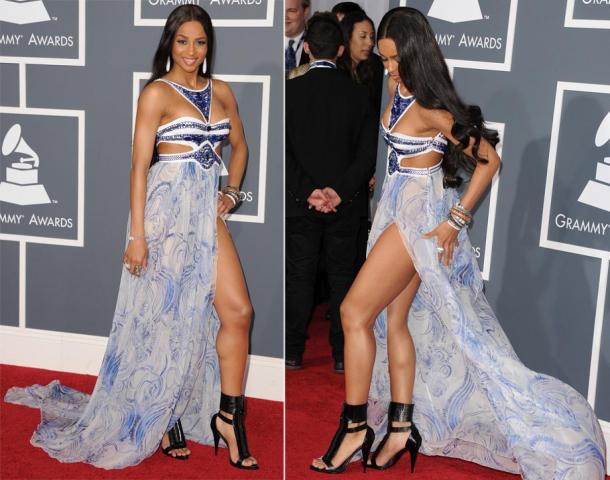 Dolly Parton, 1977
Childhood dream fulfilled, in 1977. Dolly was the Barbie.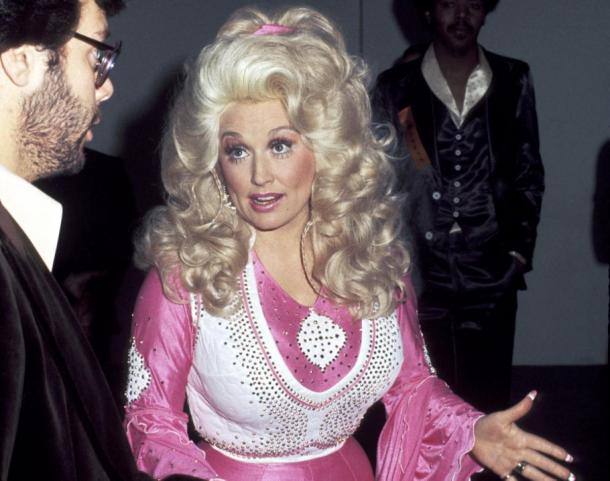 Grace Jones, 1983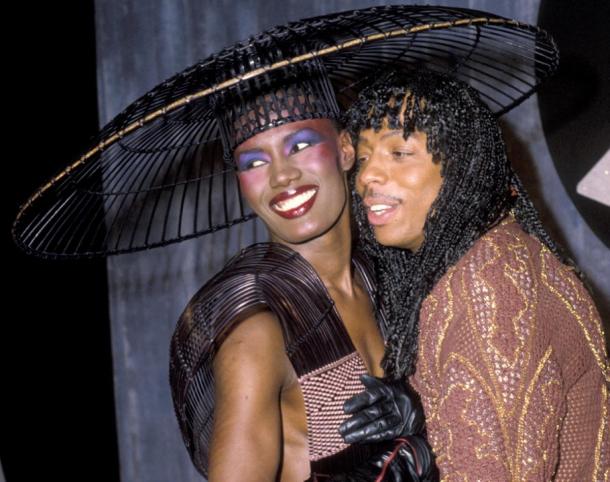 Failures happen and speeches:
Tina Turner 2008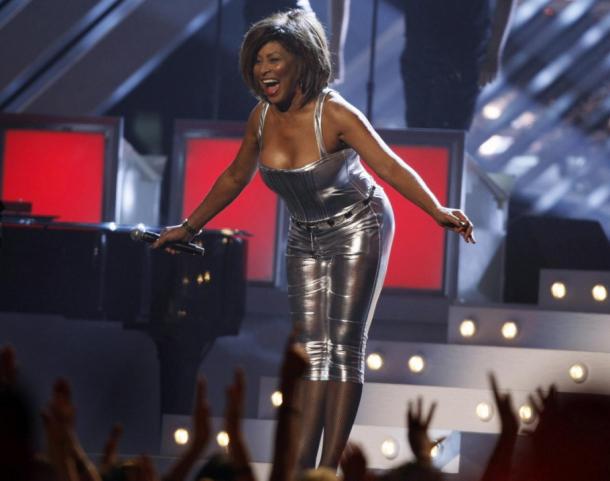 Lady Gaga 2010
Cee Lo Green 2011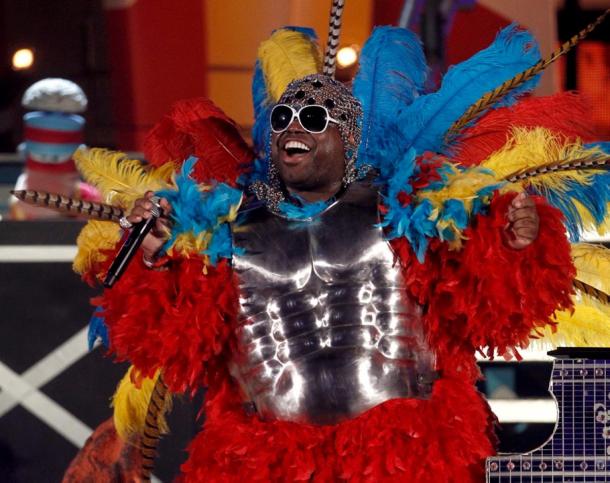 Madonna, 1999