Look at this guy's hand watches Ulysse Nardin, the cost of which is 42, 5 thousand dollars, to put it simply, the cost of a one-room apartment in Kiev.
Yes, but whose hand is shown in the photos? .. And also look at what hours are members of the judiciary in Ukraine.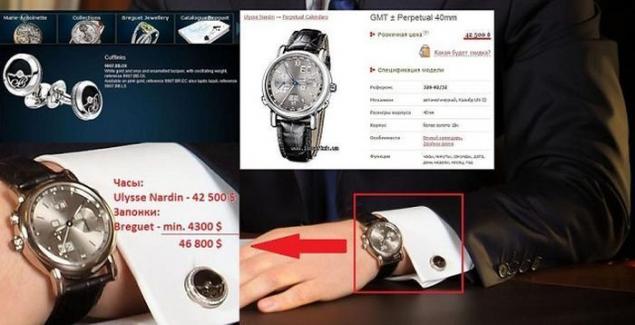 Son, Viktor Yanukovych, President of Ukraine. Ukrainian businessman. President of the corporation "Management Company assets." Oleksandr Yanukovych. Ulysse Nardin - $ 42,500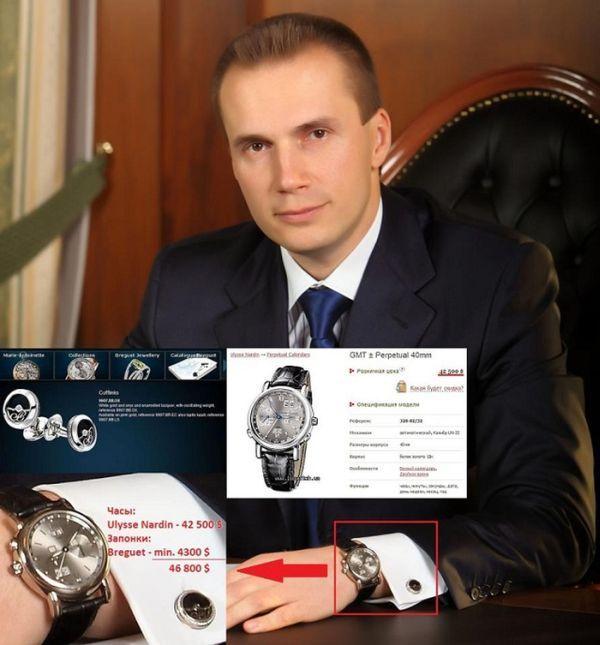 Chairman of the Economic Court of Kirovograd region Balik Vladimir LOUIS ERARD Heritage Classique 73255AA02 - $ 1401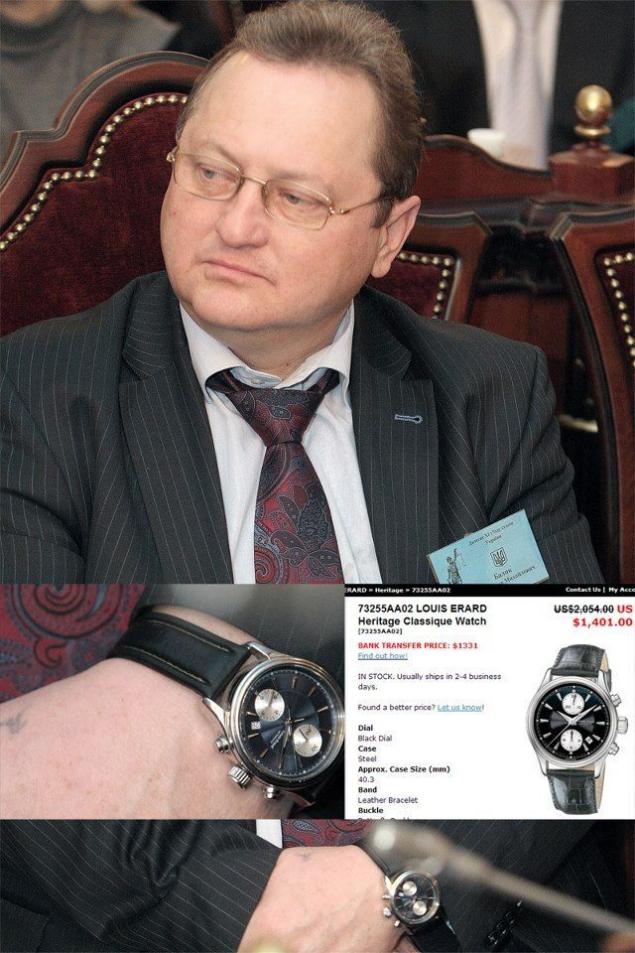 The Chairman of the Court of Appeal Transcarpathian region Kregul Nikolai Revue Thommen 10012.2567 - $ 1164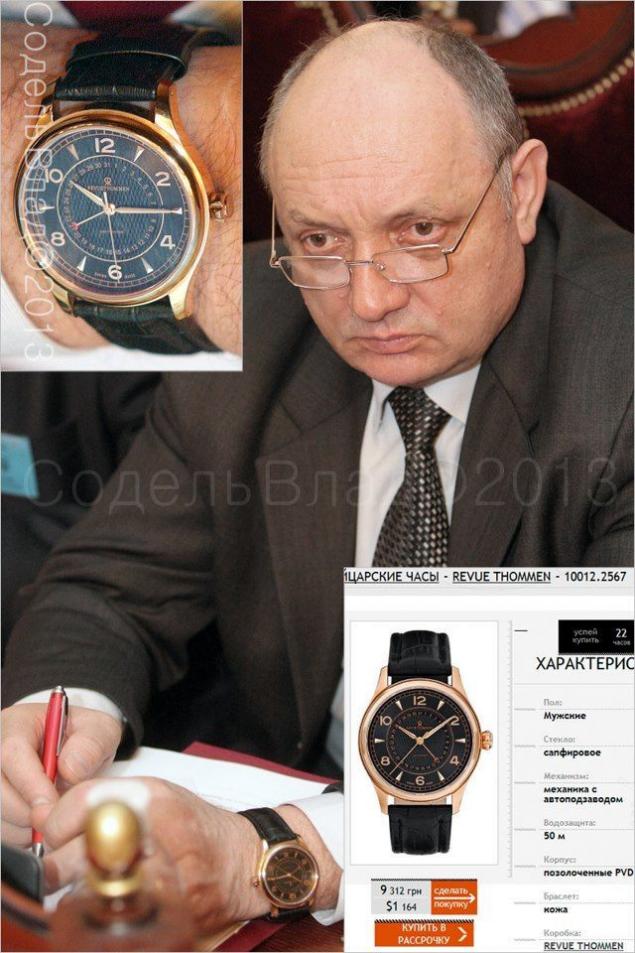 The judge of the Commercial Court of Donetsk region Leyba Maxim A. Maurice Lacroix LC1008-SS001-330 - $ 1400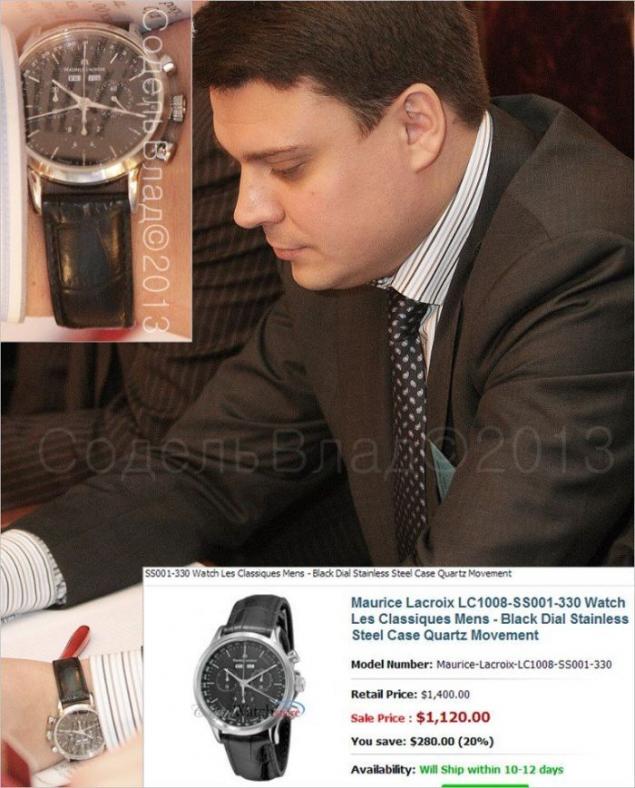 Judge Sevastopol Economic Court of Appeal Evdokimov Igor V. Charmex Zermatt Retrograde Big Date Calendar Watch 1956 - $ 1,400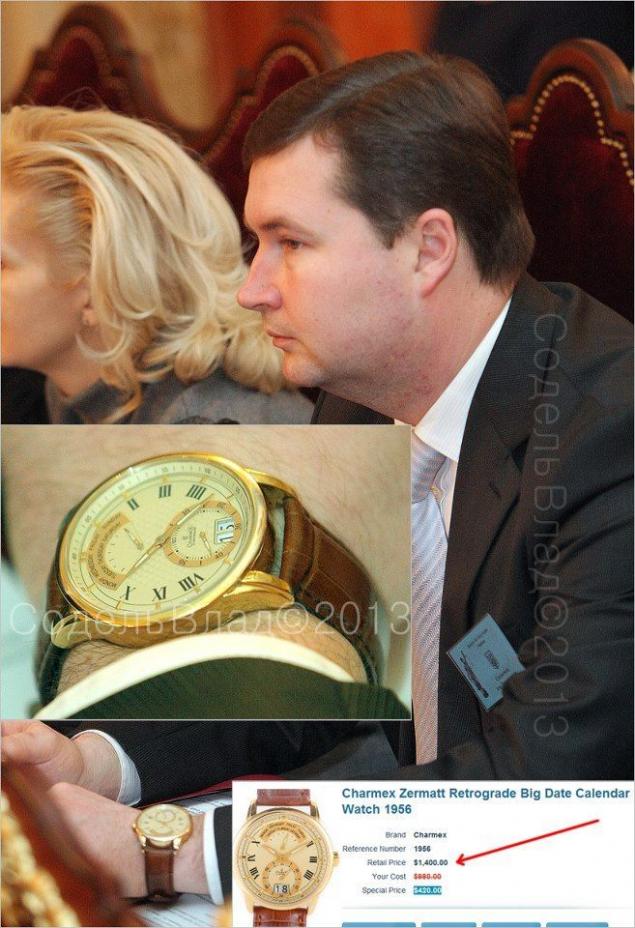 Chairman of the Economic Court of Poltava region Tsilenko Valery A. Louis Erard Heritage «Off-Center Dial» ref: 92256 - $ 725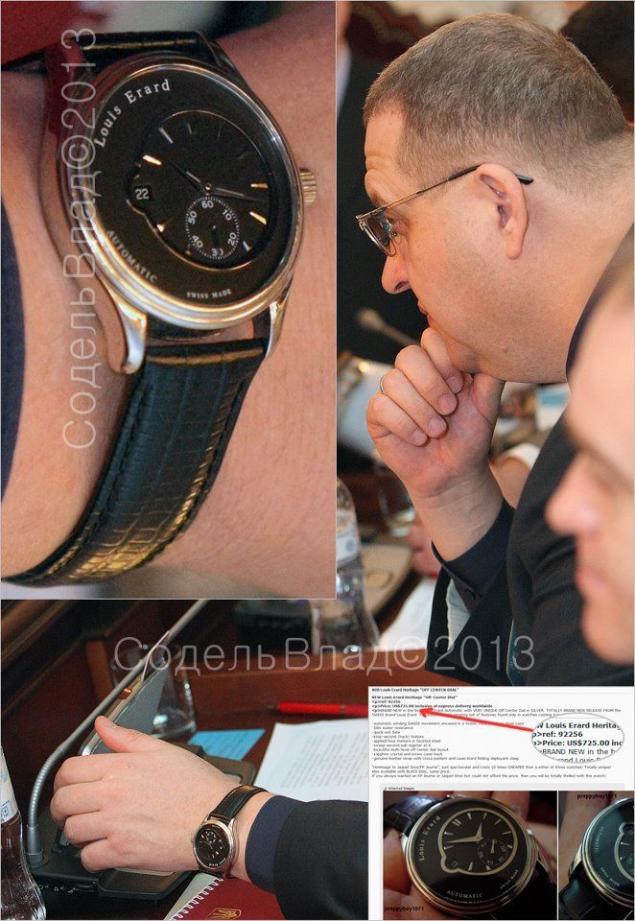 Chairman of the District Administrative Court of Kiev, a member of the High Qualification Commission of Judges of Ukraine Pavel V. Wolf Breitling Transocean Day & Date A4531012.BB69.435X.A20BA.1 - $ 4600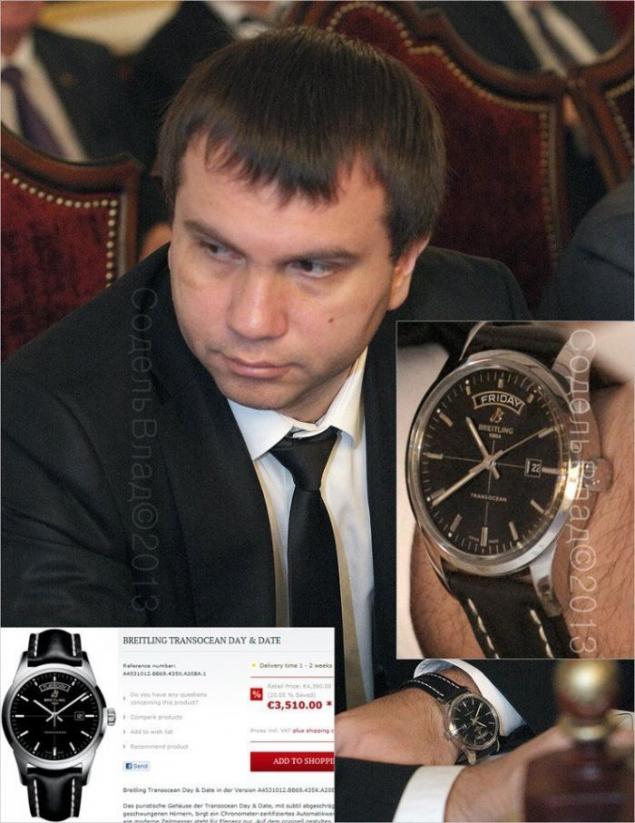 Arthur S. Emelyanov - another judge of the Economic Court of Donetsk, who suddenly for 2 years has made a career, hitting the rotating presidency of the Kiev Economic Court of Appeal Breguet Classique 5157BB / 11 / 9V6 - $ 18800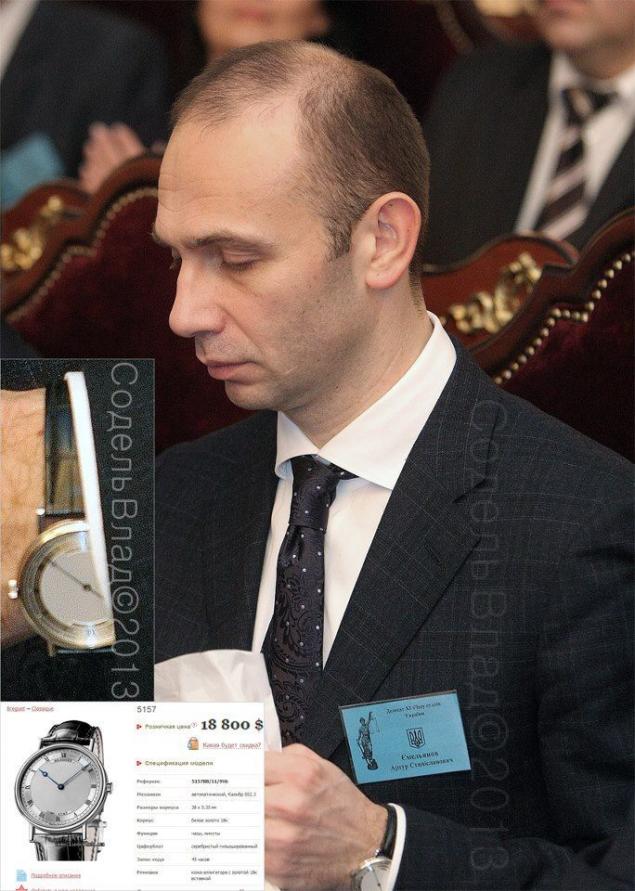 Odious former chairman of the Pechersk District Court - Vladimir Kolesnichenko. The one that locked in cabinets and clutched at the table to the deputies did not learn with furniture. He worked for 2 years chairman of the Supreme Council of Justice Breguet Classique 5177BB / 29 / 9V6 white gold for $ 23,700, but in Europe it costs 5 thousand. Cheaper.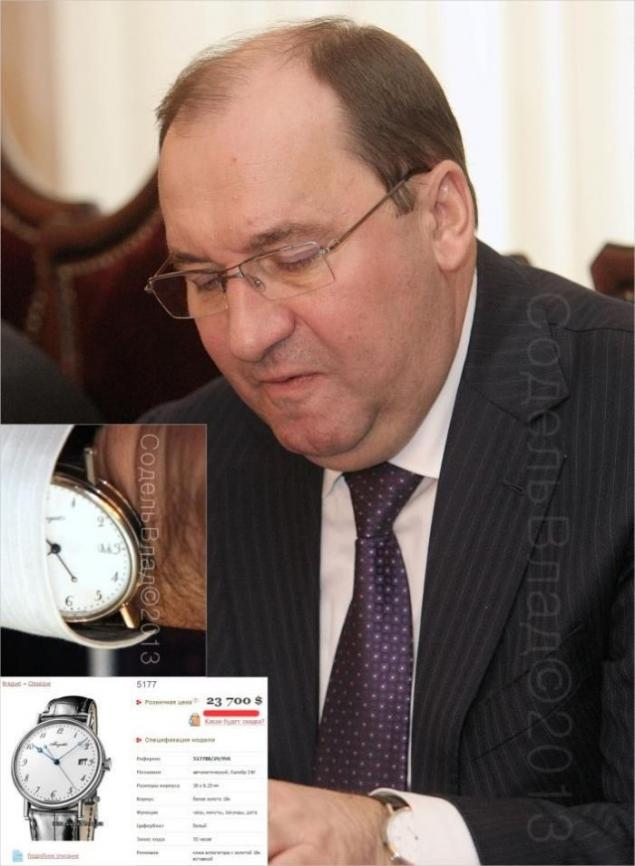 Temkizhev Igor Hazhmuridovich Chairman of the Supreme Administrative Court of Ukraine. Longines L2.672.4.73.4 Evidenza Automatic Power Reserve for $ 2,400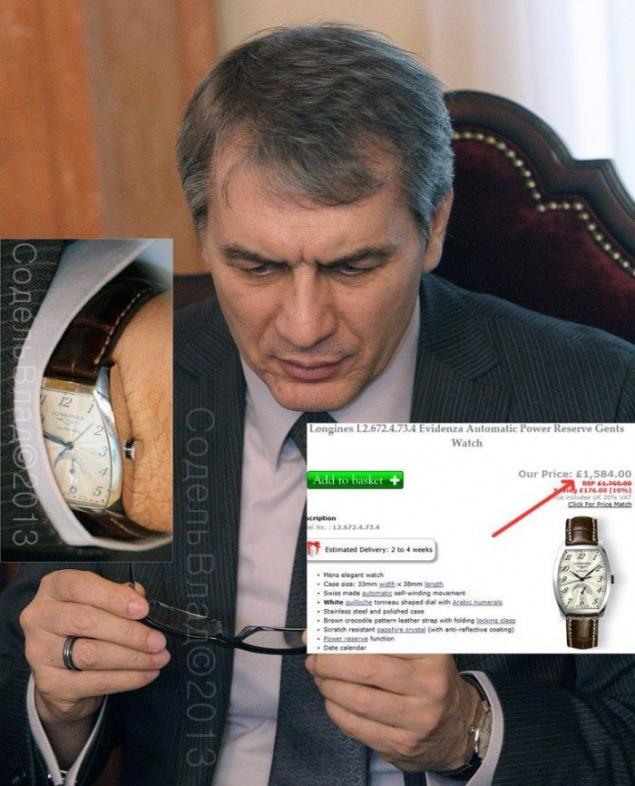 Judge of the Supreme Economic Court of Ukraine Udovichenko Alexander wears a watch Vacheron Constantin The Jubile 1755 85250 / 000G-9141 for $ 41, 500.00, but if it is not white gold and platinum, the price jumps gun on the 5 th. Dollars.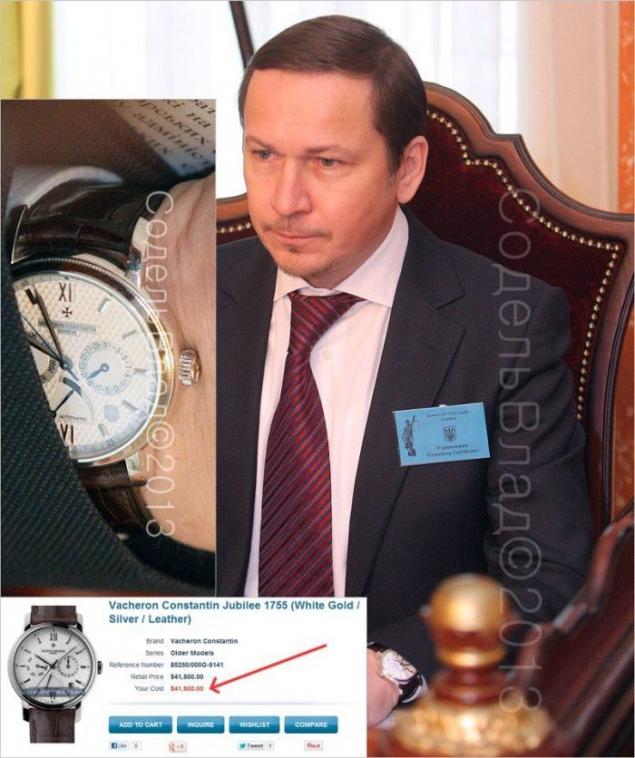 2, 5 years ago, Natalia G. Zinchenko was permanently appointed judge of the Economic Court of Zaporozhye region, and six months ago, the Higher Qualification Commission of Judges of Ukraine had time to its disciplined handling citizen Gordievskogo VM It is not surprising that this lady hid her diamonds on the watch Van Der Bauwede LILY for $ 8000, although in Switzerland are worth 2 thousand. Cheaper.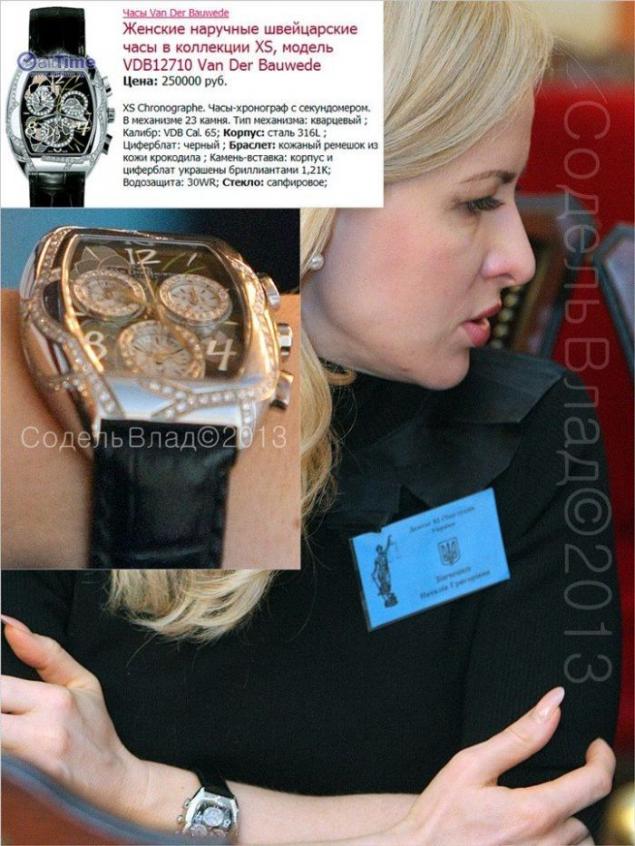 Judge of the Constitutional Court of Ukraine Vyacheslav A. Ovcharenko Breguet Marine Chronograph 5827bb / 12 / 9z8 - manufacturer offers a price of $ 32,400, but they are already on the market are $ 27000.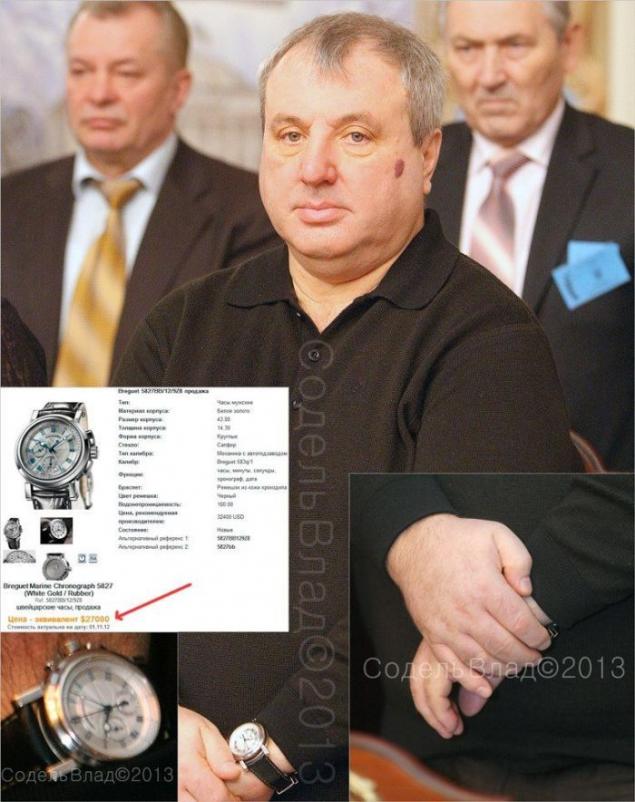 Andrew Stryzhak dismissed from the post of judge of the Constitutional Court of Ukraine, due to the age of 65 years. In his place was elected Alexander Litvinov, another judge from Donetsk. Power continues to strengthen its COP. Ulysse Nardin Dual Time 246-55 / 32 - $ 22,200, but as for the Constitutional Court judges, according to the declaration, which they declare each year half a million hryvnia, it's probably available hours.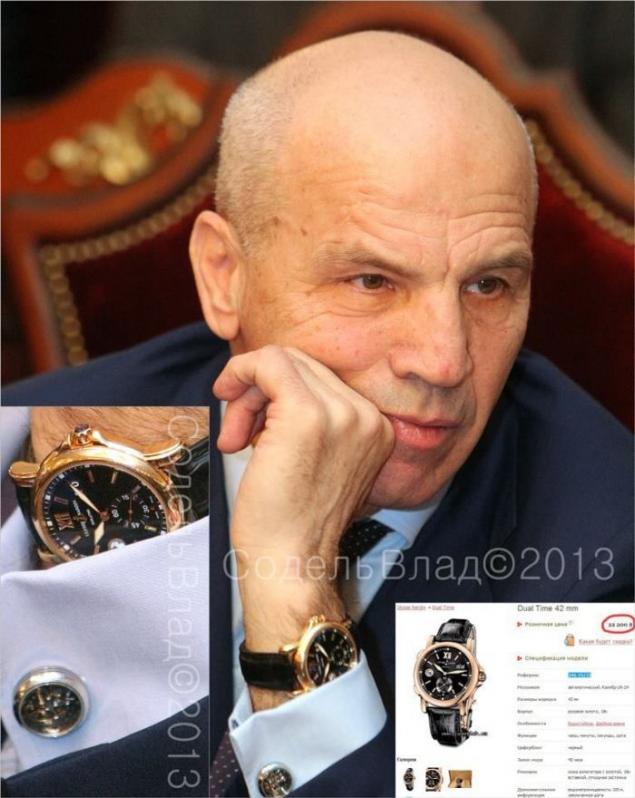 This is another judge from Donetsk, who 2 years ago became a judge of the Constitutional Court. Shaptala Natalia K. is on the left hand Ulysse Nardin Caprice Diamonds 133-91C-691 somewhere for $ 7-10 thousand. Dollars.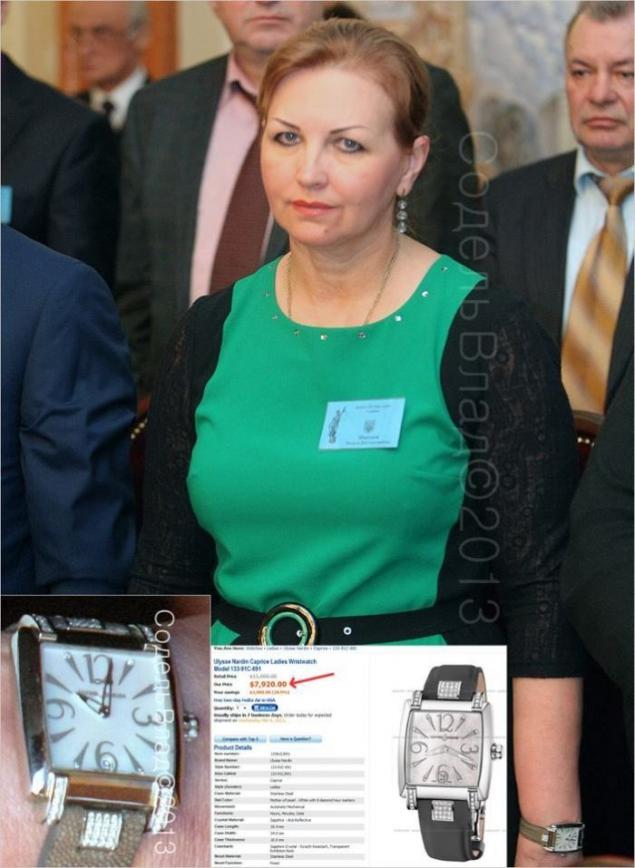 Inna Hauteroche, chairman of the Pechersk District Court. Wears glasses from Cartier for $ 1,000 and watches Chopard «La Strada» for $ 12,000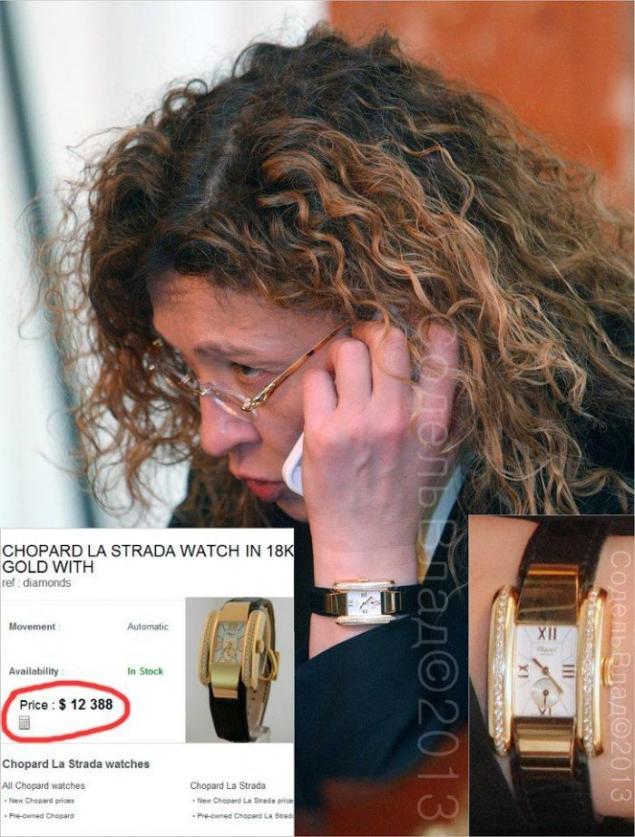 Source: