December 26, 2012 Mr. author, together with his family moved from Russia to the United States. A year later, he shared the story about the move, work and life in the year of a small portion of the state of Washington. If you are a patriot of Russia, I do not read - I was not persuaded, and you will be uncomfortable. It's all an emotional and very subjective. And boring.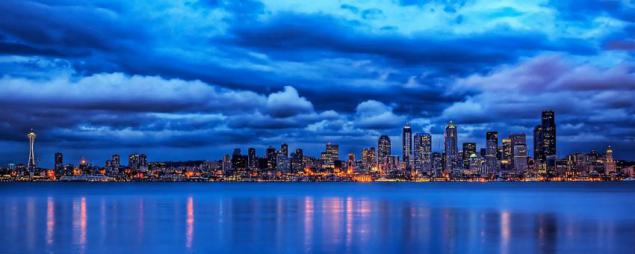 . I am 34 years old, married and has a daughter. He was born and lived for 33 years on St. Petersburg. At the time of the move without some 6 years in Microsoft Russia, which automatically meant "a lot of time spent in Moscow." By the nature of thoroughly he traveled to Russia, but on the knowledge of the provinces do not apply, since it is usually visited by a large city with a good hotel. But people have seen enough different, very different, so, bearing in mind and soul of a certain opinion and prevailing decision to move.
And then it begins the essence and my experience. Taking the decision to move, it turned out to be important to have the correct message and idea of ​​movement. It helps a lot not only in the training camp in Russia as to the important decisions on the spot. Leave aside the options "do know that I will return" and "firmly know that will not come back." Nothing you do not know firmly, over time things can change. I considered the options "likely" - respectively, will not go back or go back. My goal was - most likely, will not be back. This does not mean that it will stay there forever, but probably will not go back to Russia.
Again, this approach should not greatly affect the way you prepare for the move. I have in my mind and was not going to burn bridges. There remain, of course, and family and friends and, if not blasphemous to put all one line, the property, including real estate. Until you get another nationality and not let the roots of new housing, old apartment is not exactly sell - you never know why, and at what point would have to return. But in a new place you need to plan a life as if it were, if not forever, it is very, very, very long time. Naturally, with all the risks - and the economic and migration. This greatly facilitates the life and experiences. There is nothing worse than being timeservers. So my answer to one of the most popular questions - Will return. I'm not going.
How moved.
And just difficult. As you know, I worked as an evangelist at Microsoft Russia. And before that, there 3 years consultant for SharePoint. Until Microsoft - for many years as a programmer. So, we at Microsoft have an internal portal with vacancies. I have it, so to speak, pomonitorival for good positions in different countries. And in March of 2012 I found a good right position in Microsoft headquarters in Redmond (in our opinion, in the "corp"), ask the hiring manager, consider whether he "guest workers" and, in accordance with the process, submit your resume .
Next 6 months were expectations that did not cancel the current operation, the two-day blitzkrieg in Redmond with the passage of six interviews and protracted war with numerous comrades not fast for the passage of my process. This was followed by "offer" and another 3 months planning the departure, plenary report TechEd Russia 2012 epic visa fees and the actual road. It would be extremely difficult without the support of a family that has suffered and continues to suffer the costs of occupation of the pope. Many thanks Chernomordikovu Misha, Sasha and Dima Marchenko Lozhechkin understanding and strong support - not just because the manager will help in such cases.
About visa is to tell apart.
We got a family visa "L" (L1, L2). From all known H1-B, it differs in two respects:
1. It should be intra-company transfer, ie the transfer due to the change in the geography of an employee of an international company. It should not only be an employee of the company, but also to work there for at least one year.
2. spouse (s) may work in applicant's United States and, unlike the applicant (i.e. I), any company. I can not work, as in the case of the H1-B, only Microsoft.
In terms of transportation of things (clothes, books, toys, furniture, etc.) everything was well, very simple. And then the process of relocation Microsoft first showed itself in all its glory. Many thanks to the company Interdean, which experts as soon as possible all planned, packed, carried through customs (including permission to export paintings), transported and delivered. Being their client was very nice and helpful. If there is money to those most likely not cheap service, highly recommend.
The next couple of pleasant moments of moving to Microsoft - temporary accommodation and a car. On arrival we received the keys to a temporary home in Bellevue and cars. The House, by the way, turned out to be a very, very good. Not to say that the first day was not that easy. Jet lag, high temperature at a daughter, lack many of the basic things in life have played a role. It's one thing to come "Tourist" at the conference, and quite another - after 18 hours on the road look for a store with a desired child food. If not Dmitriy Nikonov, the first days were certainly would be a nightmare. Thank you, Dima! You kept me millions of nerve cells.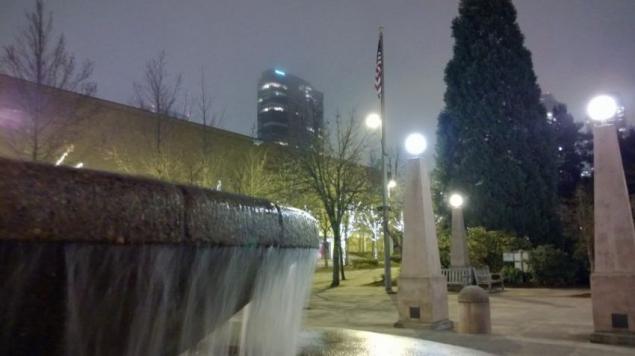 riehali We December 26, right after Christmas. Even a few weeks before departure we were contacted by an agent of adaptation - a special person to help adapt to the new location from the perspective of household: find the right shops, permanent housing, get a local driver's license and so on.
And now in the court of 2 January 2013, and I suddenly Technical Evangelist Platform Evangelism group with Microsoft, Redmond, Wash.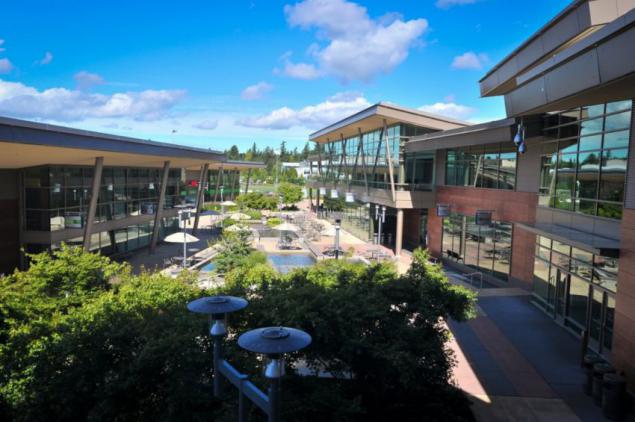 My new job.
On this matter, for obvious reasons associated with many specifics - somewhere uninteresting to most of you, but somewhere and confidential. I will not hide - I was lucky. Despite the fact that work in the bldg was not an end but a means, I came to the team, to do what I've always liked the most - testing of the latest Microsoft technologies before their release into the world. It's hard to hide the excitement when you start to learn a new direction before it will know about the rest of us outside the issuing offices and ... our team. With people fascinated me for many years, you can now work on joint projects. You can not just be on the forefront of technology, but to build it. In short, cool. Even money is paid.
What is it the America
For more than a thousand words written, but the case is not one. It's time to move on to the point. And I'll start with what does not like.
So, do not like:
1. Girls and women in terms of their perception of most men.
Yes, it's a real problem. If you intend to get married, then do it better than in Russia. Not that in the United States does not have a chance, but it is much more difficult because of the difference of mentality.
Problems at work, communication and sharing drinking beer, most likely will not be any. And even on the contrary, to do business and have fun here are able not worse than the Russian. Contrary to the prejudices, taboos in drunken American company any more than Russia - to discuss power, chiefs, black, Indian, Chinese, and gay fans Linux. But a loving relationship - a dish of a kind. Anything is possible, but a thousand times more difficult.
In short, this is a case where you need to go to Tula with his samovar. And then, Russian women - the most beautiful.
2. Americans live on another continent. 99.99% of the US population does not bother the existence of the rest of the world. Winning the local football team ("American") is a thousand times more important disasters in Europe. And it's not on the news (I did not look), talking about conversations between people in the office, at lunch and just when a chance encounter.
This does not prevent live, it sometimes interferes with work.
3. The system of measures. Miles, pounds, degrees Fahrenheit, inches, ounces and feet - burn in hell. I know I'll get used! Someday. Probably. For the year was not used.
What do you like? I will not paint all the details, I will try to address the main examples.
1. Mutual respect for people. Widespread respect for (the exception - the immigration officers).
For one year I never got nasty. Oh no! Once Naham - when he decided to go to the "Russian" store.
Past my daughter I never went buhoy screaming man with a cigarette in his mouth.
When turning left no one has ever clipped on an opposite (though I'm still on the machine look in the mirror). The roads here in general are all very polite.
2. Rule of Law.
If there is a rule, it is largely respected. If you violate the offender is caught and his put on trial.
This does not mean that all, for example, comply with speed limits. But if you are caught, then besides the fine you will increase the cost of insurance. Is it possible to avoid punishment for minor violations? Can. Call a lawyer should look for errors in the process of drawing up the protocol, calibration of radar, communication, police officer with you. It works. But to repeat this entire gemmoroj you will not want to.
But there are other examples. While walking his wife and his daughter to the playground came a man with a hefty dog ​​without a muzzle. Let's start with the fact that there can not be any dogs in public places without a muzzle, and here and children. The wife, being a Russian, has decided to politely explain to the person that he is wrong. In response it has been very aggressive retort (op-pa, the second rudeness!). Man, however, withdrew. Later we were told that should not even come into contact with the offender. 911 - this is the right decision. Man soldered'd rather big fine, and probably would have banned animal. How I dreamed about it - no possibility to communicate with aggressive cattle. The dog would only be a pity she was not guilty.
No special-ksivu rooms and thieves. Number VOVAN1 myself tomorrow I order. Price of the issue - a few tens of dollars. I would be free.
Do bribery? There is. But at a very high level. I do not know people who encountered him.
3. Love to work.
Banking analysts, programmers, bus drivers, baristas, wipers, sellers, hairdressers, cashiers, plumbing, everything! All work is performed with love. Even if a man fed up with his job, the customer is likely to know about it. A person can 20 years worked as a salesman in a shop, and every time to wrap your goods with genuine love for art. No more "what would you like for the money" or "you have a lot, and I'm alone».
4. The middle class - the main voter and the client. Small business - the basis of the economy.
Imagine the average Russian office of the worm in the cities on the "credit focus." He is hated by many, but contrary to popular belief, are not so numerous. What is really there, we are in varying degrees of the same kreditnofokusnogo representatives of the middle class.
In the United States - the driving force behind the country's chief selector and main customer for the vast majority of businesses. And a huge number of businesses.
I never cease to marvel at the number of companies at the same time is approximately the same services seems to be a limited number of people. Hairdresser, shops, coffee shops, carpet cleaners - they then set on square kilometer (sorry, mile, of course). How do they survive? Who are their clients? It's simple - the people, the very middle class. People who can afford quite a rather big set of goods and services, very much. It's all your neighbors. Competition is high, but a lot of customers. Not just people, but those who can buy your product. More wealth, more buyers. More customers, more business. More business, more jobs. More jobs, more people are in abundance. More wealth ... and so the circle.
A separate theme - the preservation of the client. Can I return unsuitable (or even worn) shoes during the term of return without giving reasons, and writing applications "strictly on Wednesday from 13 to 15 with a passport." In the case of online shopping the same UPS / FedEx also will call home for the item. They told me about the case even started returning bottles of wine, but this is extreme, of course.
It is very easy to open a business. I have an idea and are willing to plow? Forward! The last thing you will have a headache - tax records, fire inspection and numerous resolver. These comrades have here - the minimum required amount and not for fleecing your business or the insertion of sticks in the wheels. For the sane amount of specially trained people can completely get rid of your unusual activities. Of course, nobody eliminate the need to build a competitive business and find customers.
5. Nature.
Washington - excellent and varied nature. Lakes, mountains, green fields, passes, rivers, waterfalls. Ocean. No, the ocean! All - a couple of hours drive away.
The climate is similar to St. Petersburg, but the snow is very rare. Want snow - mountains and a half hours away. Lifts, slopes - the entire infrastructure for a broken limb ski fun. This year, however, has once snow fell, made a snowman with her daughter.
These are five of the strongest impressions for the year. There are a bunch of other: cleanliness, many parks, an excellent network of roads, the police polite, very friendly to the children grown, but without lisping. Many people do not remember.
Sports. I'm not an athlete, not an athlete. But the quantity and availability of different kinds of plants and clubs amaze. Any age and experience - just make yourself do it. You want the ball to chase after work, go ahead - a lot of golf with a serious light in the dark.
Is it all rosy around? No, my friends. I live in a prosperous state, prosperous and safe area of ​​the city. There's homeless. There are drug addicts, stealing gadgets from cars. God spared us. They say that a couple of times a month someone is killed. There are children who are undernourished in the summer when schools are closed. I am sure that there are those who do not eats all year round. There are very, very poor people or working for a pittance. But all this shit a little. To see it, you need to look at. To make it smaller, you can and should help. Charity - not an empty phrase, it's everywhere and it works.
And still! What is the very well-being?
There are places in the United States much worse - and economically, and crime. But you can not live there. This is my biggest answer all the answers. Imagine Peter. If you are not an oligarch, and can not build a house on Krestovsky Island, the most likely to live in high-rise building will be somewhere in the city. It may be three times as much as a luxury house with a guard, heated parking, blackjack and ... But next door or across the street addict lives, hunted theft cap with machines. And in the house - just recumbent killer. And two doors last month raped a schoolgirl. You are nowhere on it does not go anywhere. It is a common folk boiler. It can be avoided, but very expensive - and you will live beyond the fence, both in reserve. I do not want so.
US - not the most prosperous country. But then the most prosperous. A dysfunctional minority wants to move to a majority, grinding away and not stealing. You do not need to enclose a house fence. Bastards and thugs are, but they are trying to isolate. For this is the police.
"This narrow-mindedness," you might say. Perhaps, but that it allows people to easily bring up children and doing things you love, benefiting the whole world. Under the background of danger, more convenience for business use.
Instead of an epilogue. About Russia.
Infrequently, but ask me this question - that I feel towards the motherland. At some point many years ago, I realized that Russia ... no - I have no chance in Russia to live the way I wanted myself. And Putin is not to blame. I was an opponent of the Putin regime even when he was prime minister under Yeltsin (who knows me since, will not lie), but that's another story. Not in Putin matter, it only exacerbates. The point is Russia's special path, which I'm sure is. And the way that I was not comfortable.
As our lecturer on philosophy, to understand Russia, you need to take into account the diverse geosotsiotsenoz - a set of geographical and social factors. I would add here also historical factors.
You can not change the situation with bribery if ordinary people consider it normal mechanism to prizkazkoy "but would not dug." You can not change neighbors, condemning a woman who did not pick up an application from the police, when it became clear that hedged its fifteen year old son the other neighbor. The guy, he says life is broken. Yes, she has already had broken. You can not change the "patriots", rather rubbing their little hands after a news and a few years of strict (!) Mode of economic crime, fading in scale with them as recognized theft officials. That official, it is necessary!
All these people - not strangers inadequacy of news and social networking. It neighbors, taxi drivers, vendors and passers-by. This is the man to help pull the car. It is the police to help you avoid avtopodstavy. This is the official taking a bribe and it is not taking on and do your job. It is drunk, screaming at your wife. Finally, a partner, client or even a colleague. And sometimes ashamed to admit it, is you - and promoted zabyvshiysya.