It is sometimes said that women are the best way to combat depression is to change the image: haircut, color, scroll. Well, the stars and the stars of the fact that half measures are not used to. If we absolutely devoured depression - then nalyso. Yes, yes, you guessed it right, who I'm. Of course, Britney Spears. This case, she simply went to the barber shop, grabbed the machine and shaved so shocked the public say about him until now.
Well, today I'm in this post I want to convince you that bald girl does not mean crazy or approaching madness. Singers shave nalyso to create nepovtorimsy style, actress shave nalyso to better get used to the role. Let's see who of stars shaved nalyso and why.
Natalie Portman
Beauty shaved for the role in the movie «V for Vendetta." So much so captivated the public his shaved head that began to appear and the public. Personally, I am delighted - Natalie very regular features and her shaved head makes only sweeter.
Amber Rose
She has a shocking style. It seems to me, quite sexy. Surprisingly, Natalie Portman shaved head makes softer and Amber Rose - sexier.
Kylie Minogue
Photos bald Kylie is not on the Internet, so it is understandable. In this difficult time it is not necessary to appear in public. In 2005 Kylie learned that she had breast cancer. Fortunately, she had a successful operation, and then the singer underwent a course of chemotherapy, after which she lost her hair. Kylie was able to overcome a terrible illness, and it is so cool! Kylie Minogue back with us, pleased with their songs.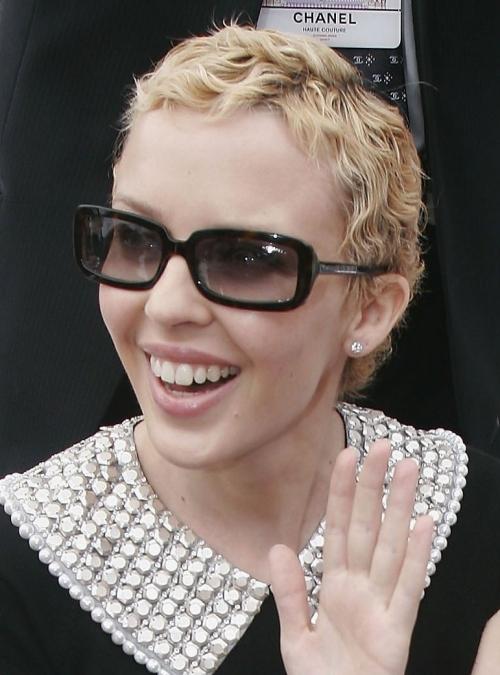 Cassie
Budding star decided to take such a course for the sake of public relations. A striking example of what people are willing to go for the glory. Well shave, but how much I had to shave only one side of the mind or will make.
Cameron Diaz
This make-up, do not panic. Cameron played a role in a film about a sick girl. But he refused to shave her hair, so she wore a rubber cap, which is then covered with makeup. Apparently, Cameron so accustomed to the role bald girls that willingly posed for photographers.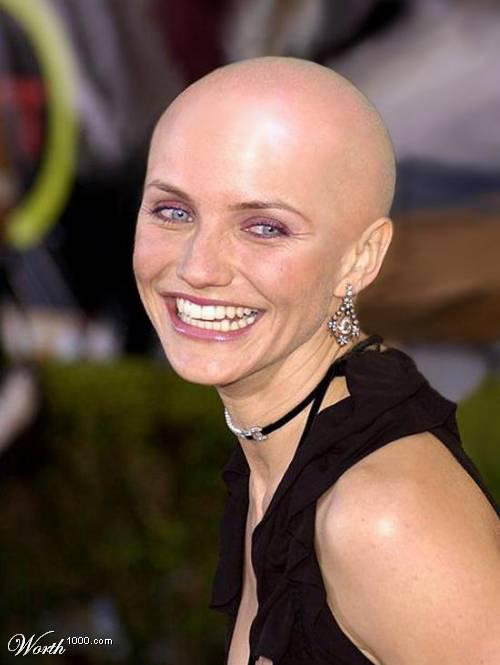 Tyra Banks
To find out what this picture, I spent sooo much time. I met the version that Tyra is actually alopecia (for those who are in the tank - a disease in which the hair does not grow) that Tyra wears wigs and shaving that is Photoshop, which is the same make-up as in Cameron Diaz. Blowing their brains, just in case I cite all versions. Although it seems to me that this is the make-up.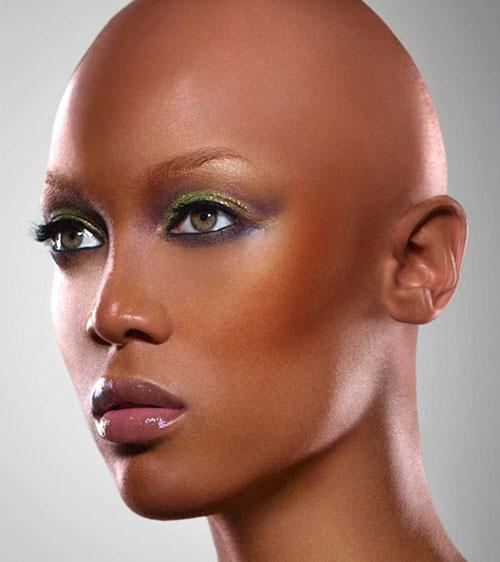 Sigourney Weaver
Oscar-winning actress also shaved nalyso on need - not just because, but for the role. It looks like a kid.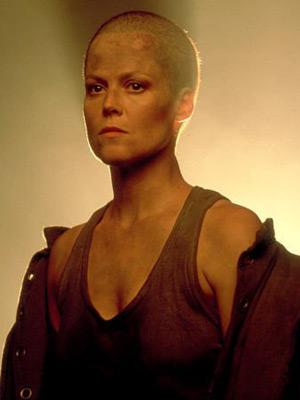 Cate Blanchett
Screech. ))) Well, I have nothing bad to say I will not, because she, too, had to go for it for the sake of work. Kate willingly, presumably, to such I would not have gone.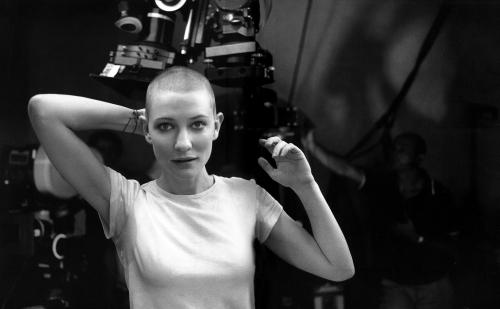 Ellen Page
It reminds me of touching the baby. She has big eyes and funny eyebrows, so I like to see her bald.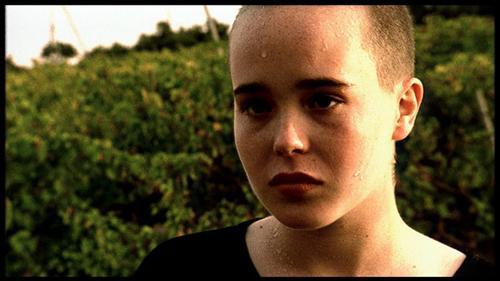 Demi Moore
For about the role of a female soldier and she felt sorry for the hair. In general, I am encouraged by these courageous women who do not spare themselves in the pursuit of success. Yes, pathetic. But cute.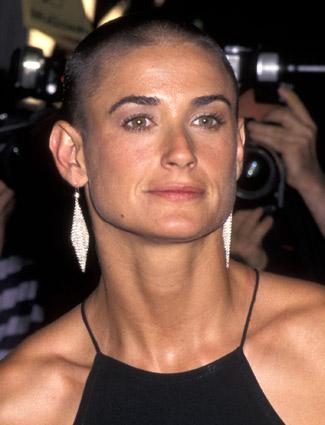 Mena Suvari
Her big eyes and a healthy complexion give charm. Well I have done, that shaved.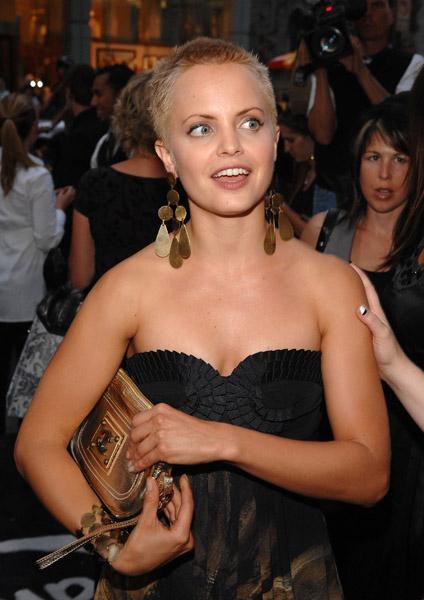 Well, so far without her something ...