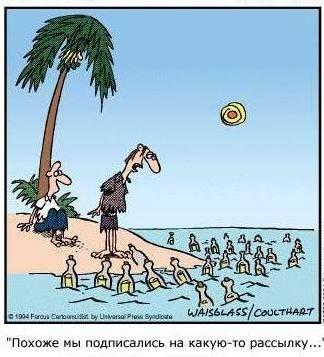 Well, finally. I've already got exhausted and tired of waiting. That's a lot of all kinds of trainings and seminars attended, but I felt - that something is not right. It seems to be necessary and useful, but not that. And then it happened! Open in the morning "spam from gmail», and there ...
Now, having paid only six hundred hryvnia, four hours I know a great secret - how to become an MP. Watch the announcement - and imbued confidence. Another would be. Each item - as a stepping stone to success
1. Where to start.
2. Long plan policy
3. The five major errors in the career politician
4. Why politics career success does not depend on age
and so on in detail and lucidly.
The author of this brilliant training for everyone - Taras Zagorodnii, managing partner of the national crisis management group. What is this group and what it has managed the crisis razrulit have no idea, but in this thread, that is, political consulting, for more than fifteen years. Write that participated in both local and in the Ukrainian election campaign. Believe. Judging by the style of presentation, the way it is. Because frankly admits that specializes in techniques of influence, hidden motivation and manipulative technologies. And what else can we apply? There is also a mention of the mysterious high-ranking politicians, executives and companies in the middle and not very business that are customers of the group. In general, the Loch stiff from one transfer.
Well masterpiece such delights as "Career policy for example," the mayor of Kiev, "simply adjusted to hiccups.
The only thing that confuses - the amount of payment for the seminar. For such a valuable material 600 hryvnia will be small. And not being a serious candidate for such amounts. Taras, 1000 dollars - at least.