Favorite producers, stable Hollywood actress, winner of the "Oscar" and simply charming woman Renee Zellweger completely given to his work, because it is prepared not only to learn the basics of acting all night, but also to change its appearance - that dramatically polneem, it is no less dramatically losing weight . Rene is not afraid to seem ridiculous and absurd, because it is - a real actress, accustomed to overcome all the difficulties and pleasure viewer with large screens.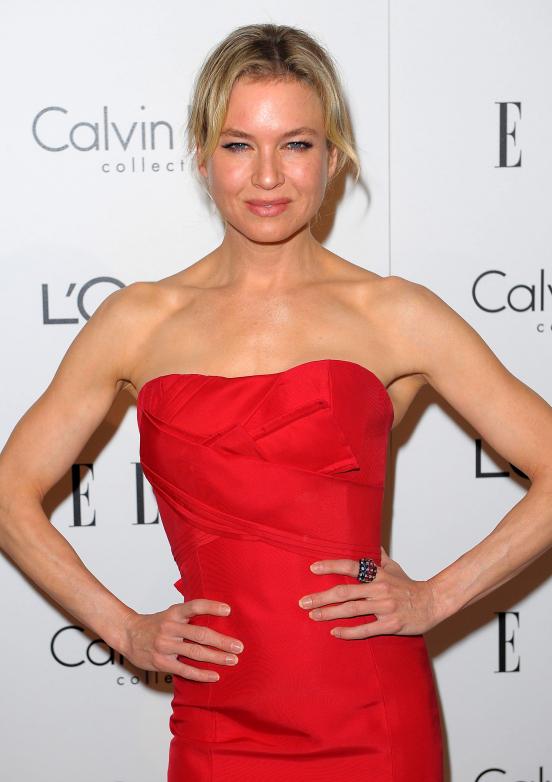 Now Renee Zellweger looks amazing and increasingly appears on the social events, showing the tightened figure, beautiful hair and, of course, a great makeup.
Rene rather unusual appearance, which can not be called pretty standard, but certainly, this actress is that the charm and charisma that, which is envied by many Hollywood beauty. So, what kind of makeup prefers captivates views Renee Zellweger?
1. Rene very strong opinion, for which makeup - it's not an issue of prime necessity.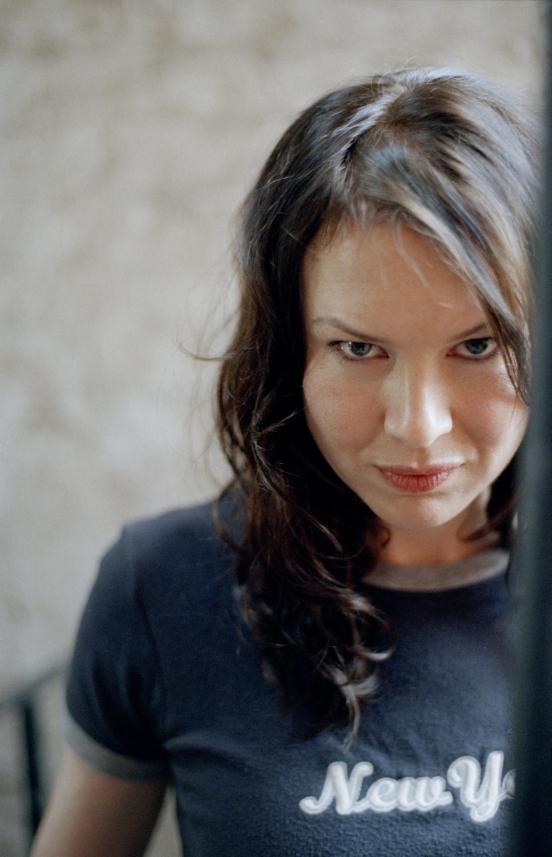 2. Rene very impressed with me outside, because it is quite unusual woman, but not terrible and some vulgar, but with its own twist.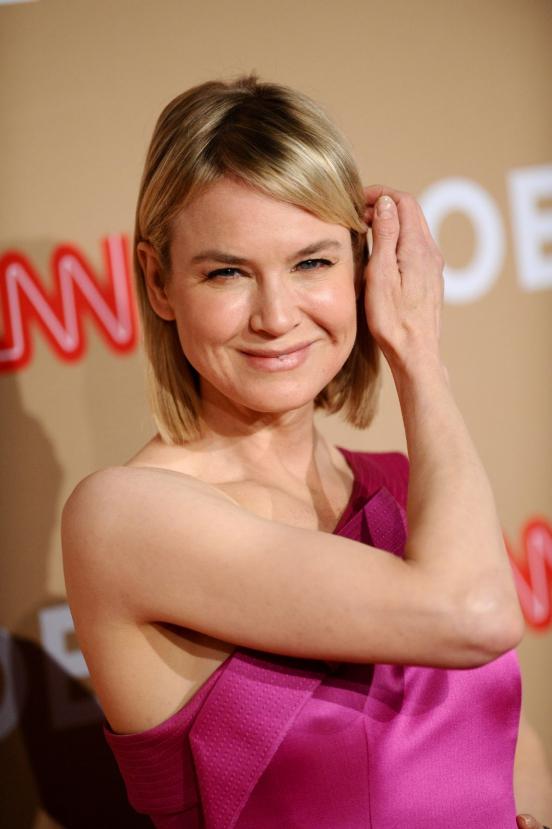 3. Rene is almost always the same make-up, which she, of course, fits well, otherwise it can not be, because if everything was different, she did not give preference to him.
4. Custom beauty attracts many men, so Renee never left unattended. Makeup she is very gentle, although I like Rene more vivid make-up.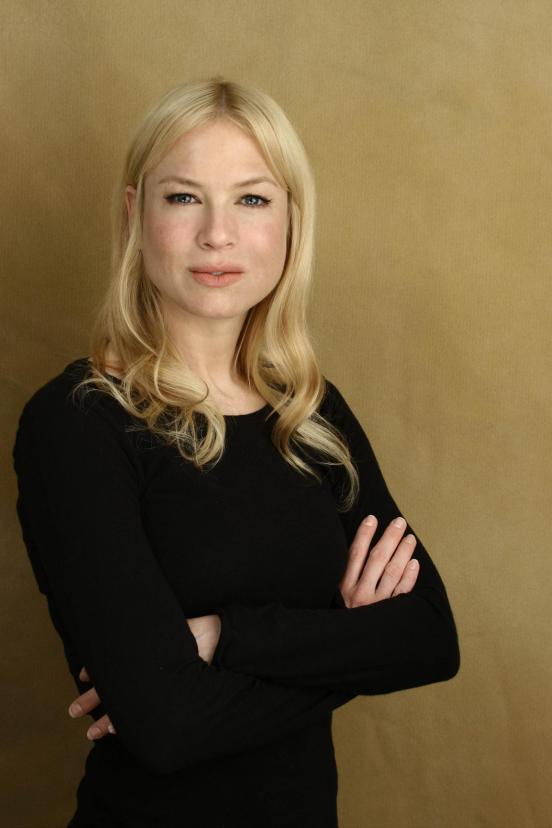 5. The image of the sort of goes crazy hotties Rene, and the playful look in combination with scarlet lips kills on the spot.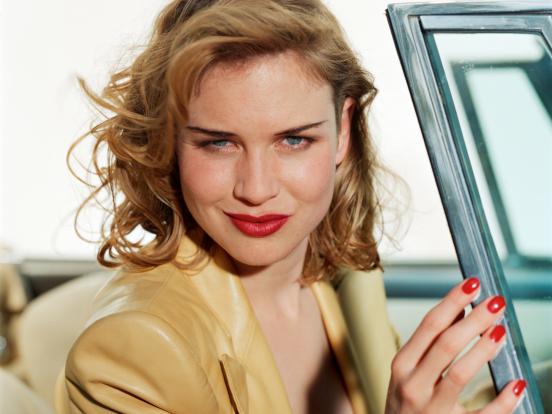 6. Rene always nice complexion. Certainly not the last role in this is a healthy lifestyle, which adheres to the actress.
7. This is a photo from one of the many photo shoots Rene. Looks great, makeup artists and hairdressers "Bravo!».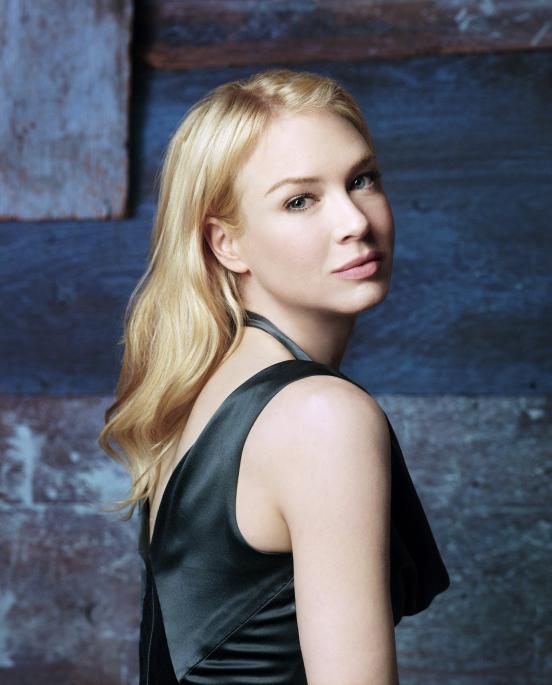 8. Rene very big lips and very small narrow eyes. Probably, this combination should cause people to unpleasant feelings, as many are accustomed to the beauty with big eyes and full lips, but it seems to me, this actress everything is so harmonious that the language does not turn to call it ugly.
9. Rene does not like make-up and in everyday life tries not to use it. But at public events to see at least a make-up is still possible. Charming smile and sparkling eyes - the trump card Rene, and only the presence of facial cosmetics - minor matters.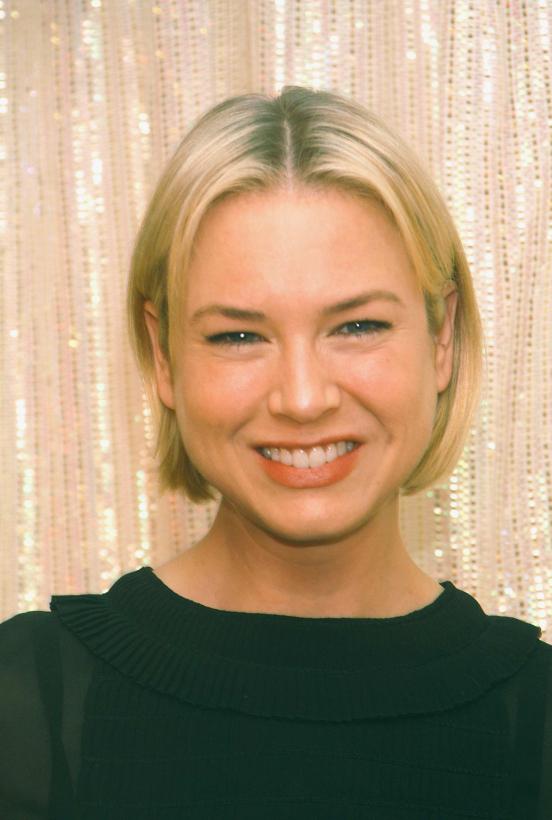 10. At this session of Rene tried to make a porcelain doll. Well, it's worth noting that this is possible. Makeup beautiful, I like it when Rene bright colors, both in clothes and Meike.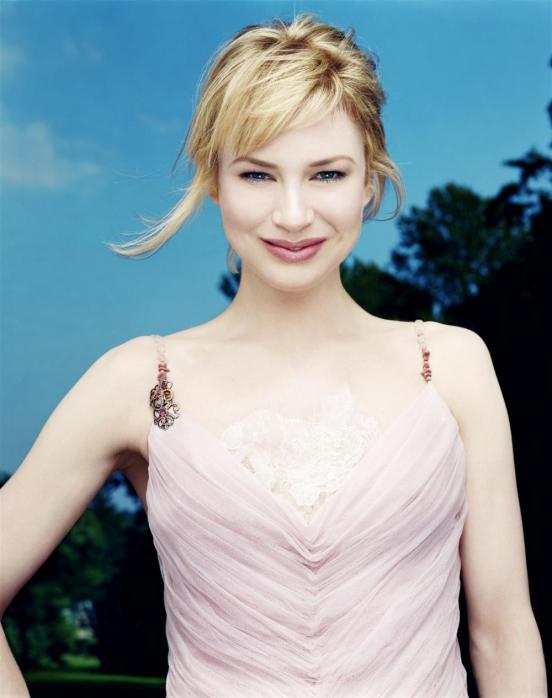 11. It seems to me that Rene is not suitable to be a brunette, better in bright colors, although when the actress tёmnenkaya, then her cheekbones stand out a lot more.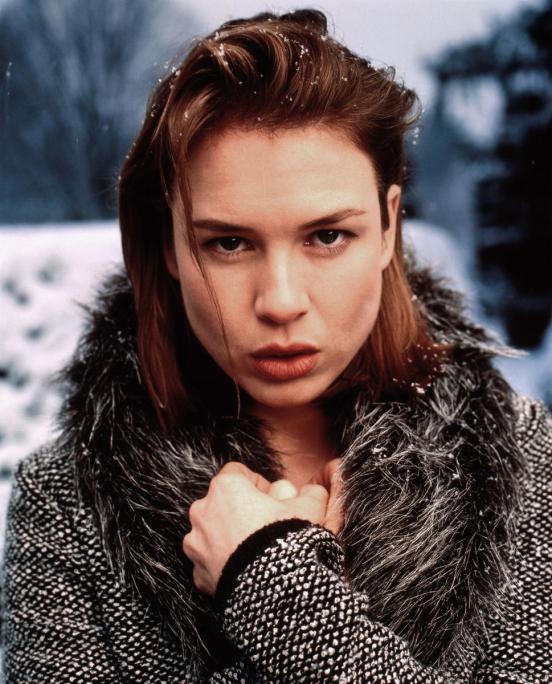 12. The ideal styling, perfect make-up - and Rene is transformed into a woman from the past (particularly in this photo).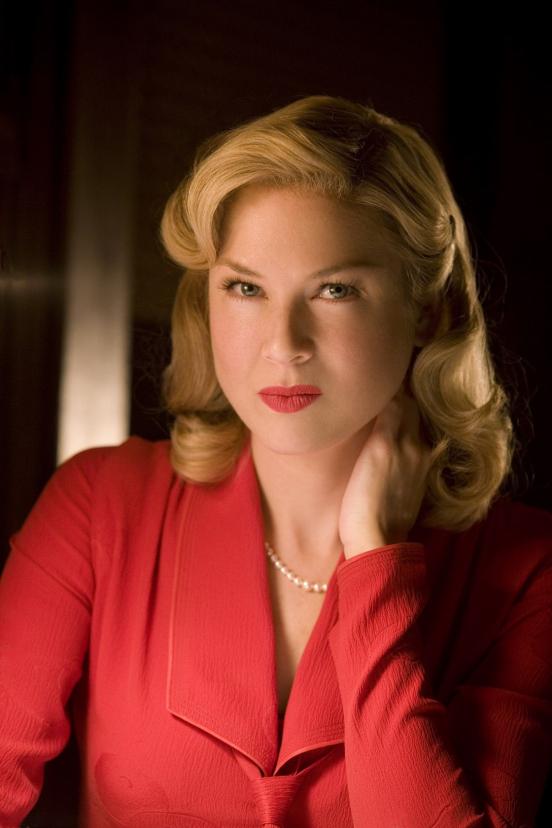 13. She can be both playful and serene look. Rene is changing before our eyes, and I love that about her. This makeup I do not really like it, but in the end Rene is far from being a young girl to do luxury arrows and apply bright red lipstick.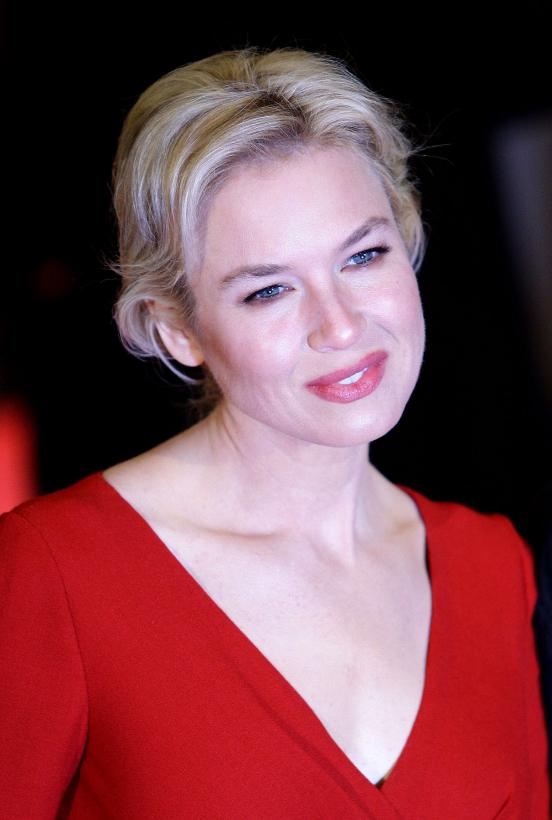 14. Funny picture, but Rene on it is very beautiful. This lipstick color I like.
15. Standard makeup actress. Again, I note perfect skin. On the lips could apply lipstick bright shades.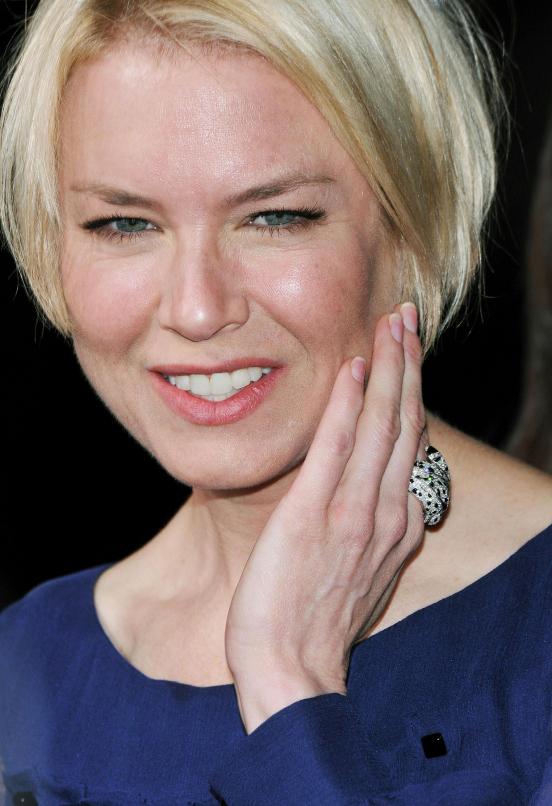 16. The natural charm of the above imposed stereotypes, and Rene - the main proof.
17. It's all otfotoshopleno to impossible, but appeal and some mystery actress remains even on such "non-living" photographs.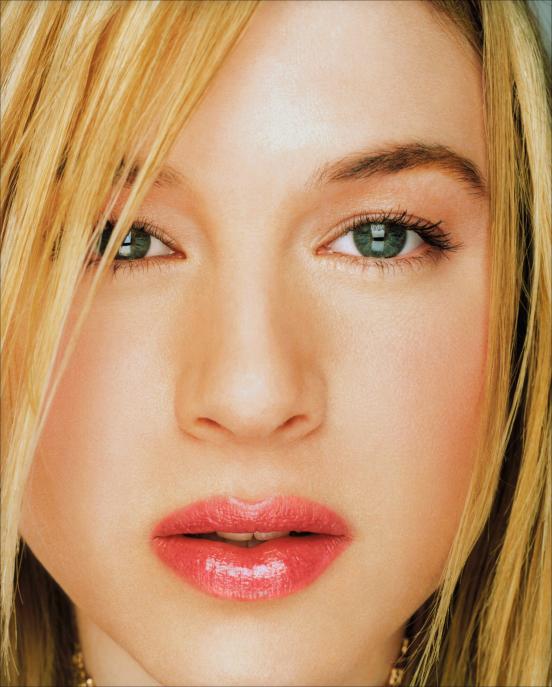 18. The bright shade on the lower eyelids - clearly too much, but overall everything succinctly and harmoniously. White shirt Rene looks great, but cut her very ordinary.