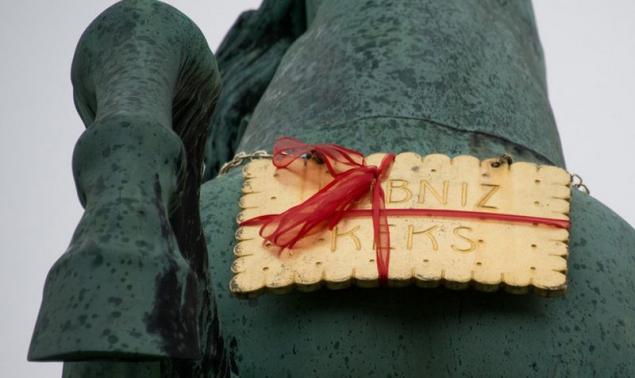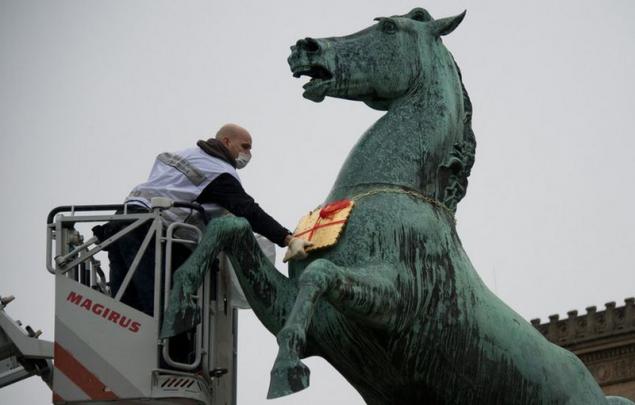 Removed, examined, verified - it is! I returned. Life in Germany once again runs its course, cookie hanging in its place. The question remains:
 - What was that?
 - Who did it?
 - What for? This action may also be glorified, it is impossible - it is a sign as soon sue. For theft, blackmail, and what else ...
 - And how they hung a cookie already there on the bronze horse ?! It is highly !!!
Source: miumau.livejournal.com