Do not tire of repeating that the human imagination is limitless ... Sometimes this napridumali - even look scary, and sometimes touch) In this boundless imagination in everything that surrounds us, even in matters of shoes, in this present to your attention a small selection of unusual shoes. Would you dare to buy these? Or they are afraid that others will not appreciate these wonderful (and sometimes not) work "shoe" of art?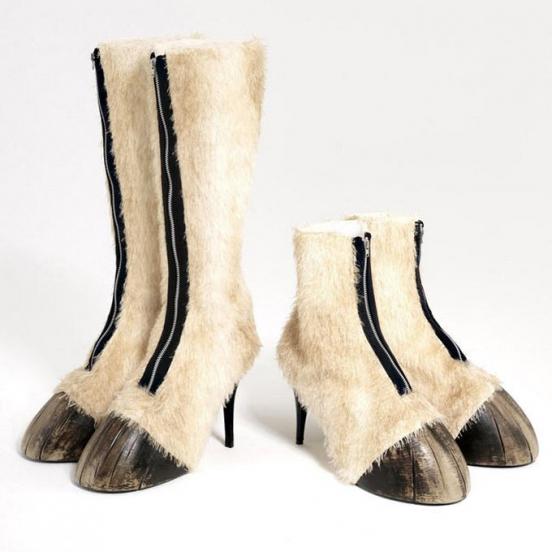 Israeli designer Kobi Levi offers several variations on the theme of shoes
For example, shoes, slingshot: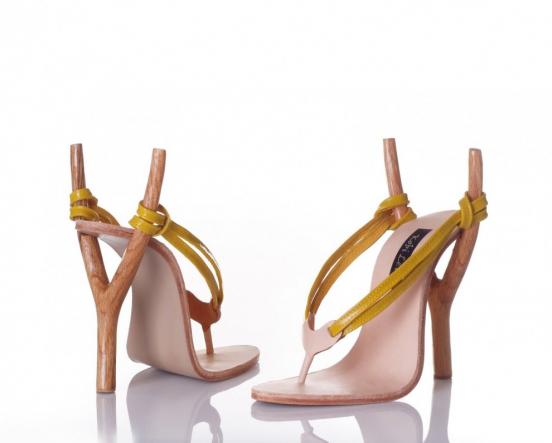 The next model, I would not have put them, but the idea and execution deserve their share of praise, because the model looks very realistic) when I first saw, honestly thought it was chewing gum stuck)))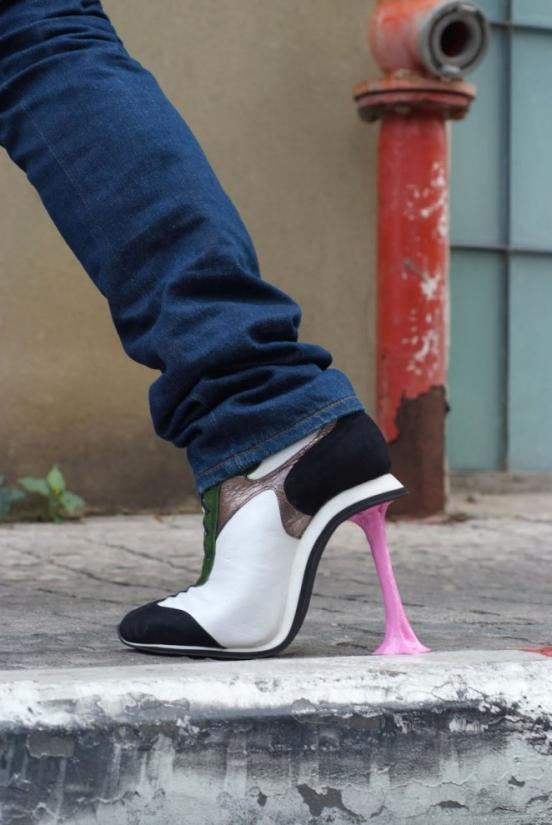 Shoes in the form of a banana peel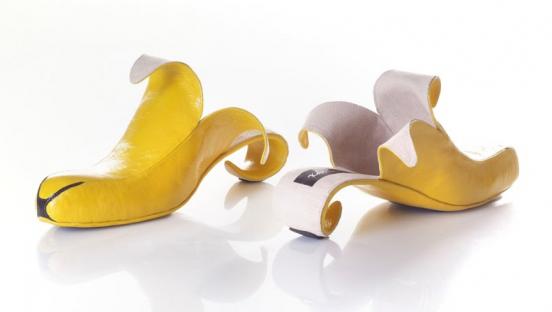 On the creation of this pair of shoes inspired Toby rubber dolls)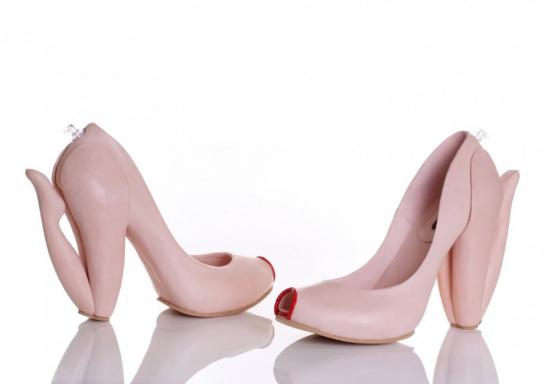 And this model is called "Shoes-tongues" - look very intimidating: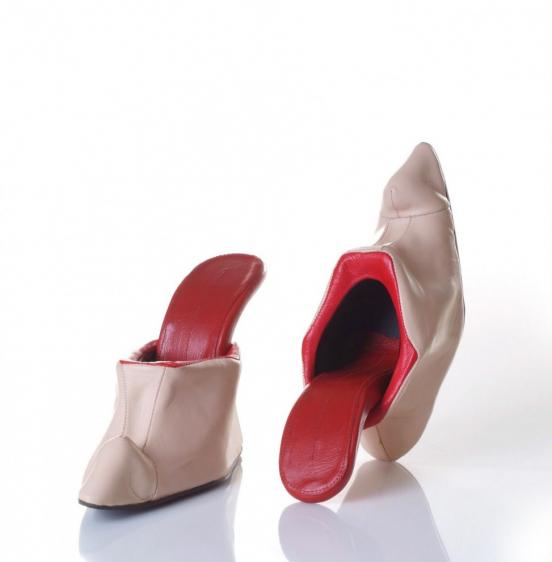 Model «Blond Ambition»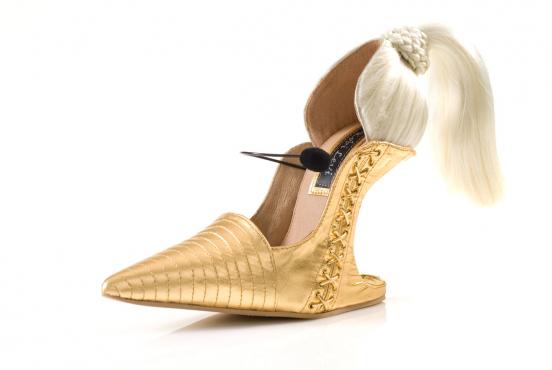 As a child, you can ride with gorochki previously climbed the stairs to her)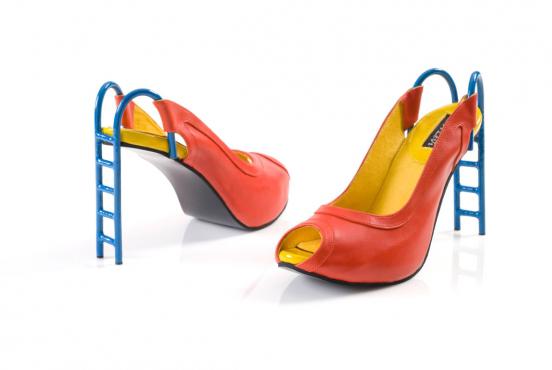 Model "Meow" - basically looks very wearable, at least for those who like long noses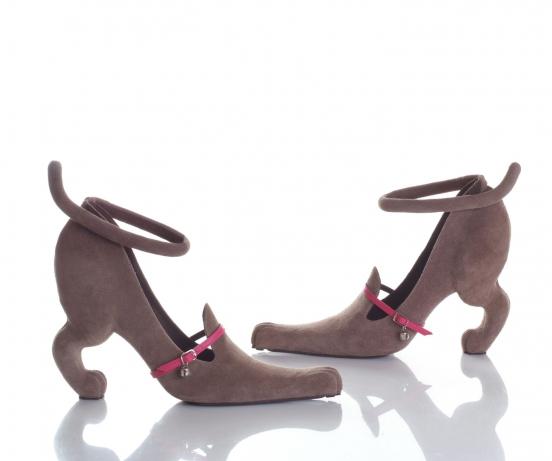 Shoes-dog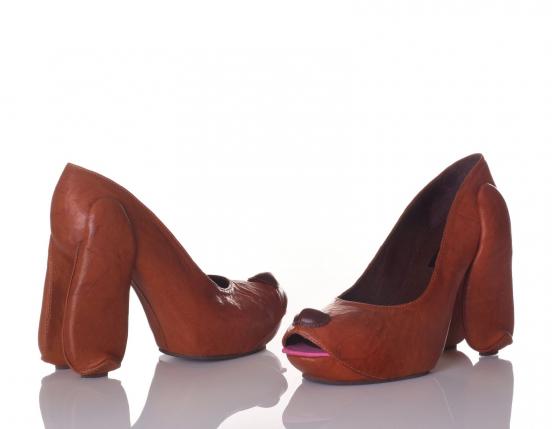 "Double shoes»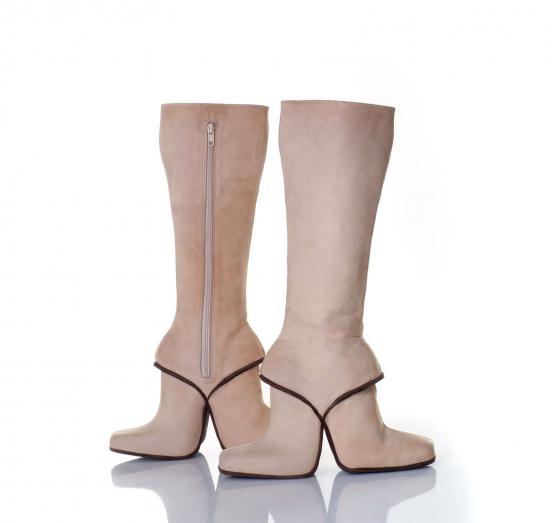 Next shoe model made by German shoe designer named Iris. It is interesting (even afraid to express their assumption) that the same it spodviglo create such shoes?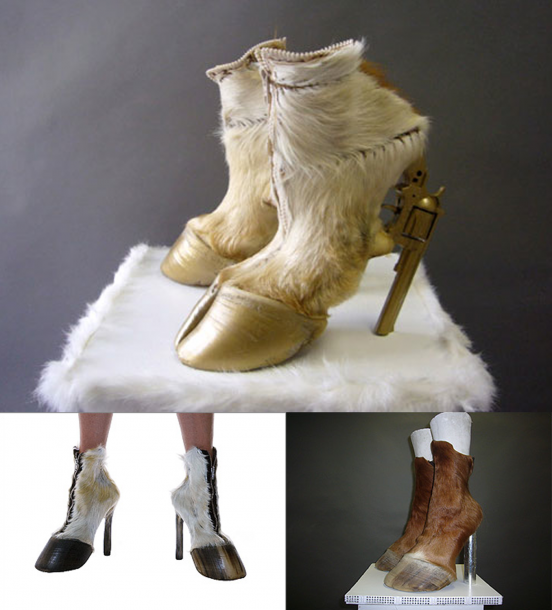 It also offers Iris worn as shoes, sorry there were no pictures of good quality, but on his feet, it looks quite interesting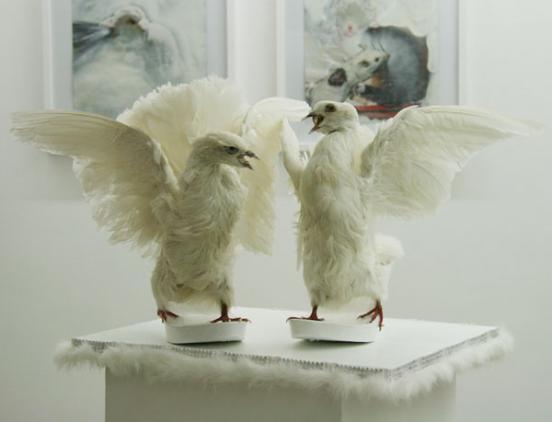 Oh, and one more on the topic of creation Iris hooves, although she almost all shoes made on this same topic ...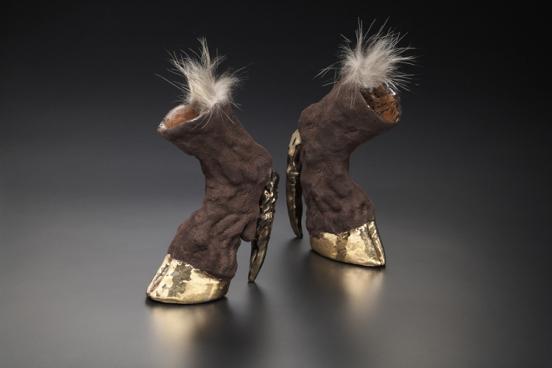 Someone offers socks foil)
It is very hairy legs hairy shoes are well suited to harmony was ... I only wish these shoes do not already exist, it's just the idea of ​​the author, but it has already caused a storm of a different sort of emotion in the vast World Wide Web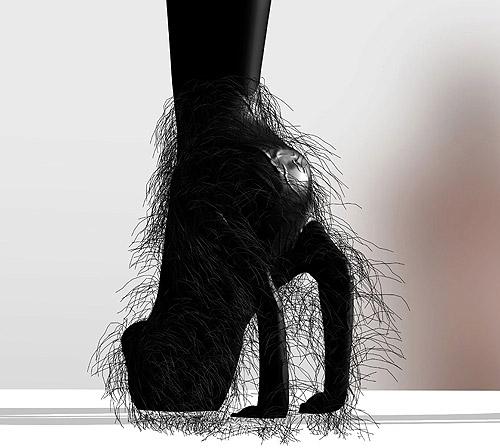 Eelko Moorer offers shoes for Batman, which will come in handy if there is no place to sit public transportation:
These shoes by Tea Petrovic from Bosnia not only look attractive enough, but it is probably even be worn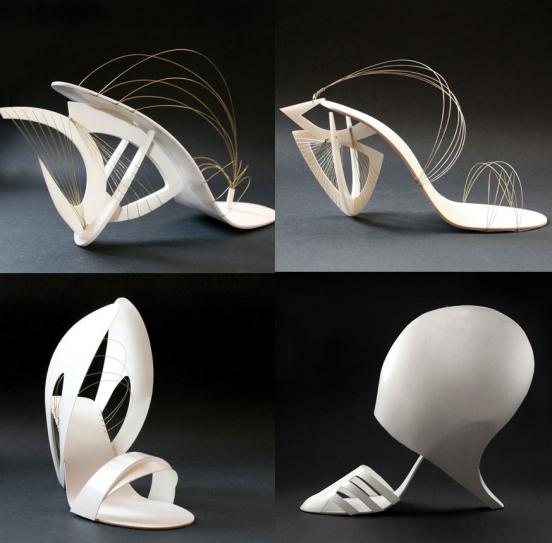 Your attention is "Krossokorobki" or "Korobkokrossy" - well, call it what you want)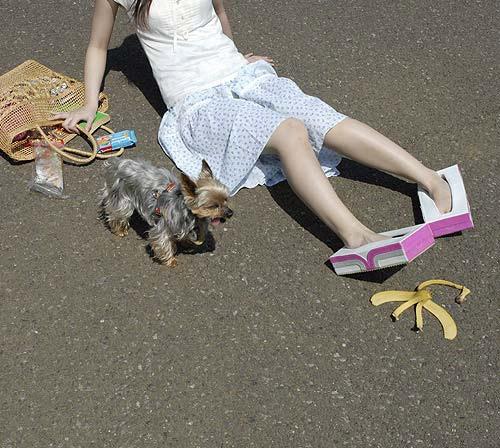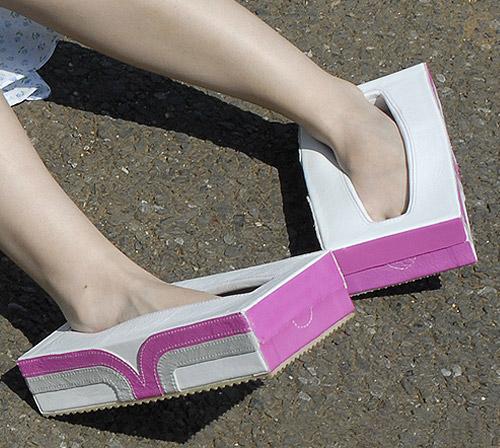 Such are get into on their feet and just swim!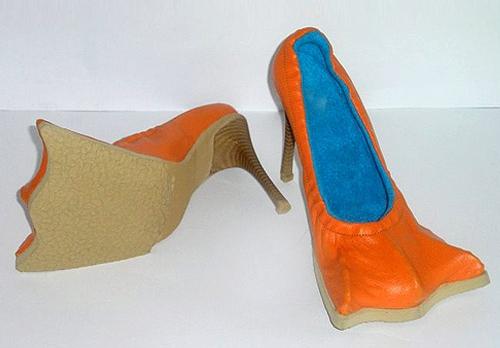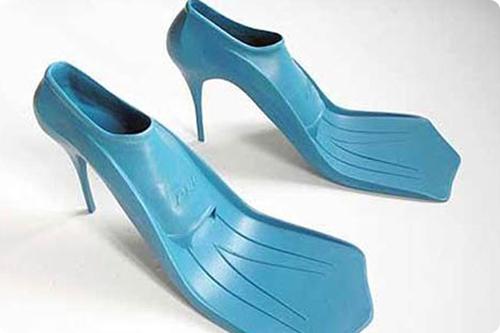 The one who came up with this fantasy is too perverted, in my opinion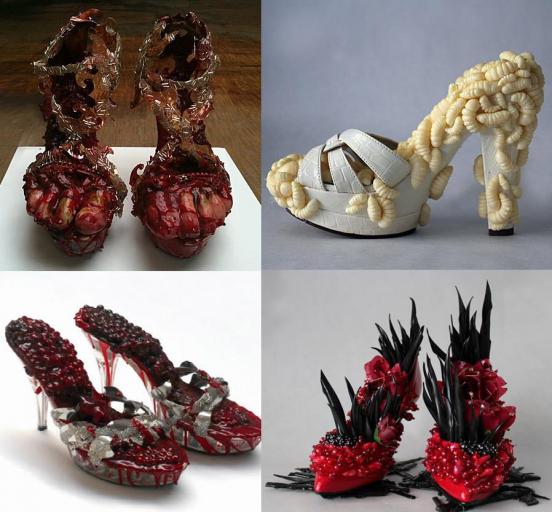 This definitely can not go far, if at all will be possible tramped them even slightly)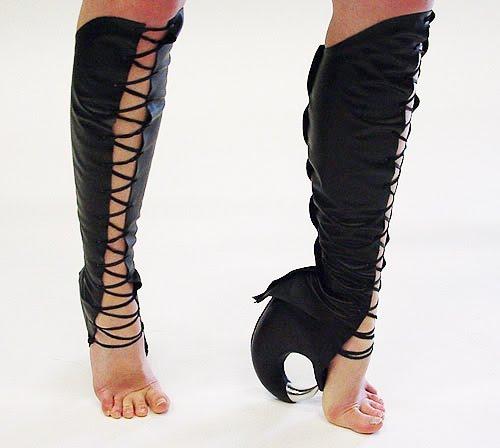 Want heels were not "as usual", and inside? Then you are here: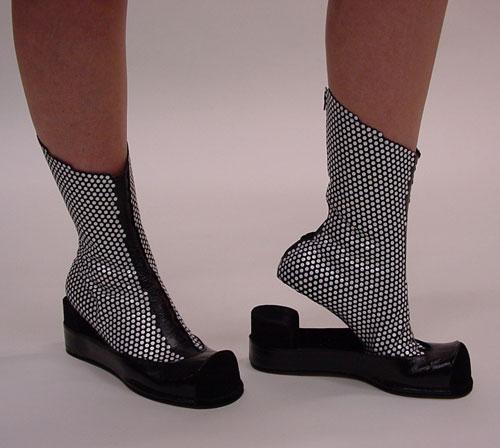 These and wear something not even likely, because they are made of clay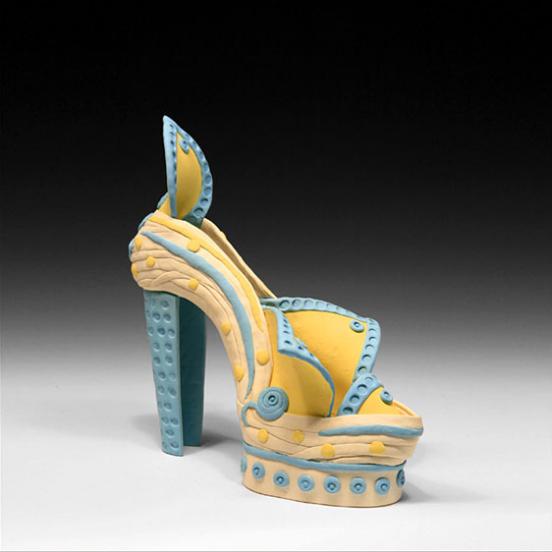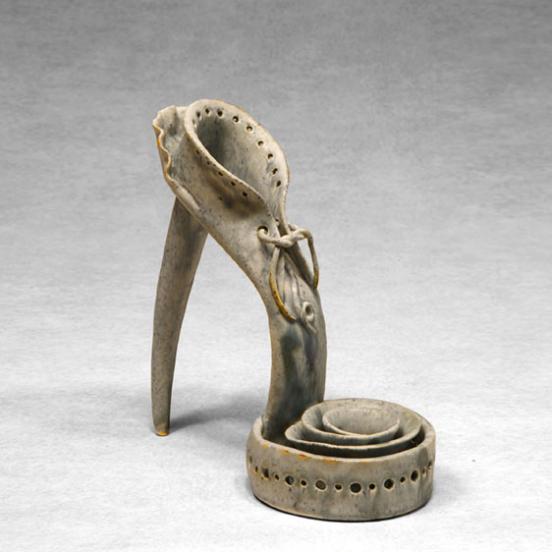 Shoes with balloons, though unused)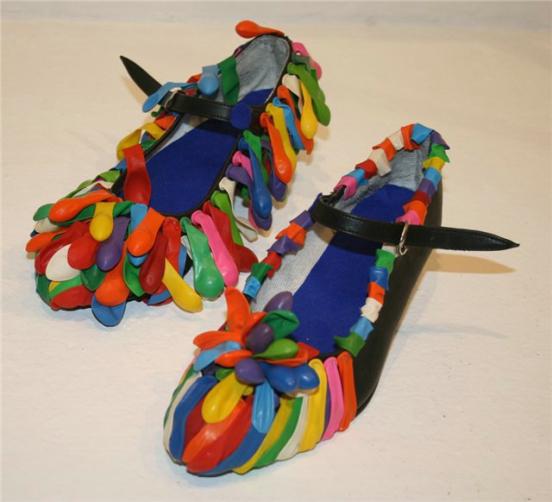 Uh-uh ... I so understand for fans of different kinds of repair work?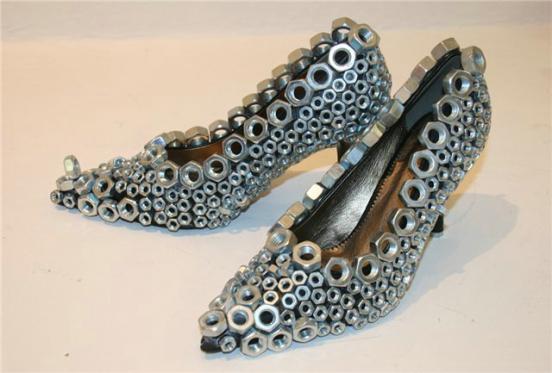 And I have a pet with you always, not to be bored at home (^_^)
Photo:
www.virtualshoemuseum.com