Supermodel Christy Turlington from one year to prove that there are no "former model". In the 90s she lit in one team with such stars as Naomi and Linda. For our lovers of fashion and glamor Christie remembered advertising Maybelline, which dazzled in women's magazines and on television was at the end of the last century. On the one hand, it looks standard, there is a particularly outstanding beauty. However, on the cover of «Vogue» just do not get ... Christy Turlington take, first of all, his charm and charisma, and the ability to adjust to any photo shoot.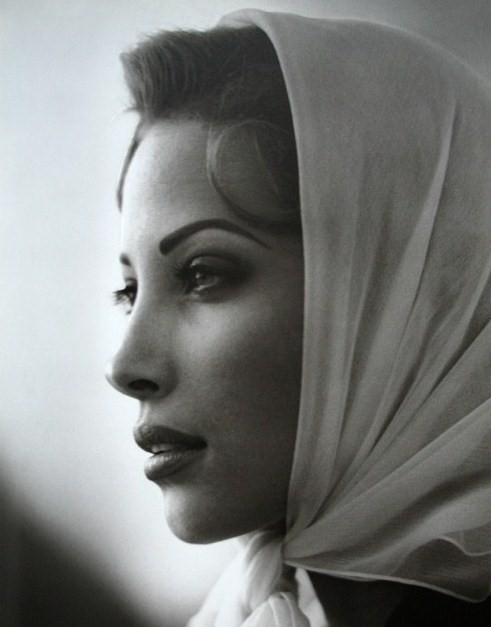 Black and white photography by the talented photographer - it is always good luck. Especially if it's portraiture - a very difficult genre. Perfectly defined eyebrows and sophisticated profile. Lightness of the image highlighted with a handkerchief made of light fabric.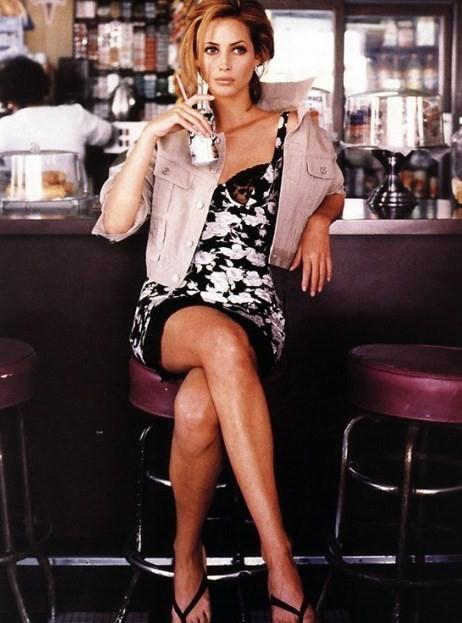 Pidzhak- "safari" could be replaced by a shorter knitted cape in black and flip-flops - at least for a ballerina. But the image of that will change dramatically.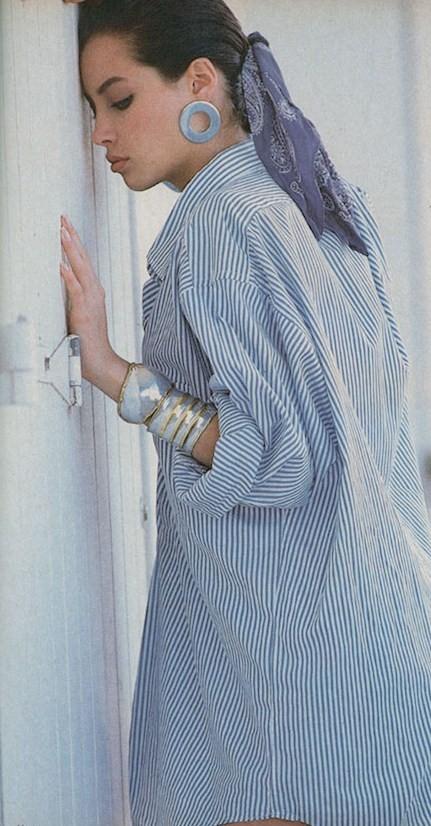 Photos mid-eighties. From this era we are interesting for us except that collection of pearl bracelets. But earrings and a scarf with "Turkish cucumber" let it remain in the last century. (Shirt Give dad).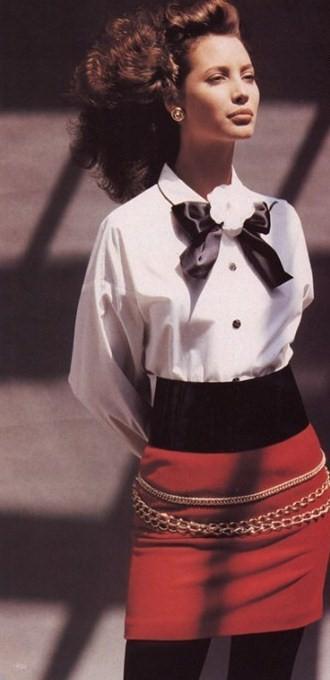 The teacher really did not have time to change clothes after a night club. Tie the top and bottom of a pretty poppy. Now the chain around the waist is still relevant. But this fashion, unfortunately (or fortunately?) Is in the past.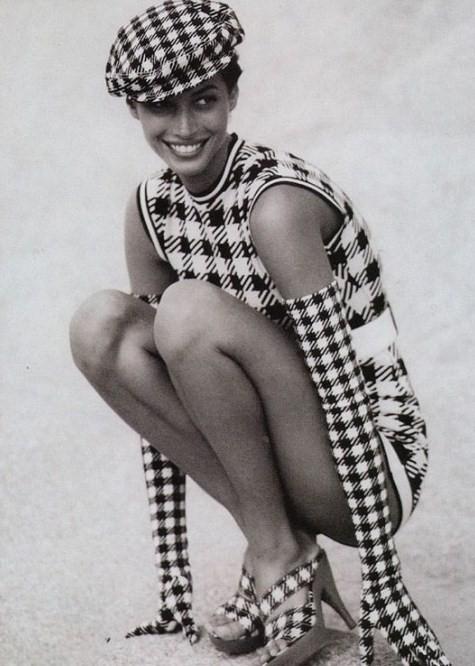 Happiness is in the box. Caps and shoes - just excellent. I would put them such pleasure, but without gloves - it is already too much. In this picture, in my opinion, focus on accessories, as Christie's dress is "hidden."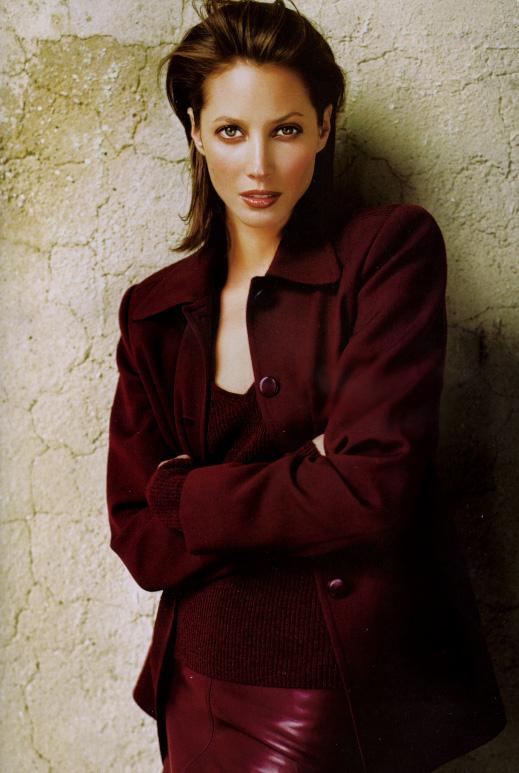 All built into a single scheme. Christie's hints at "vamp", but this is only a hint. Colossal color palette! And what green eyes! And immediately fall seems warmer ...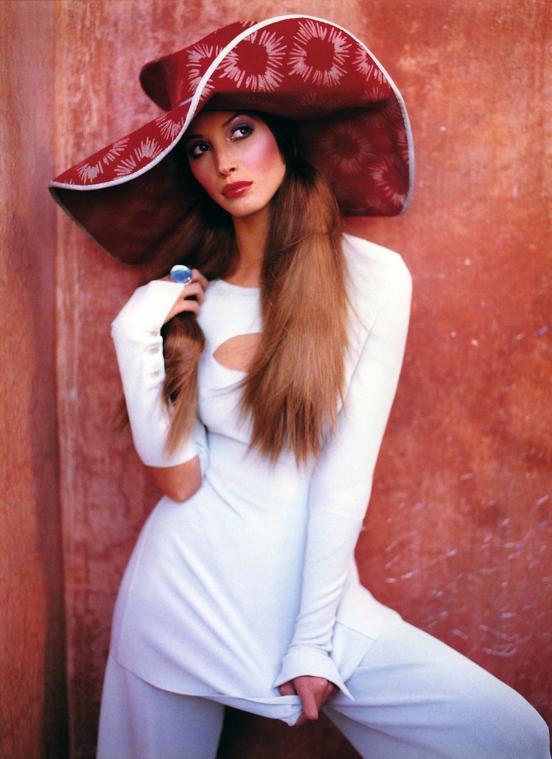 Summer fling. Hat - is in itself a work of art, but only for the podium. White dress with the original design - in the summer would wear a lot. With blush makeup artists clearly overdone.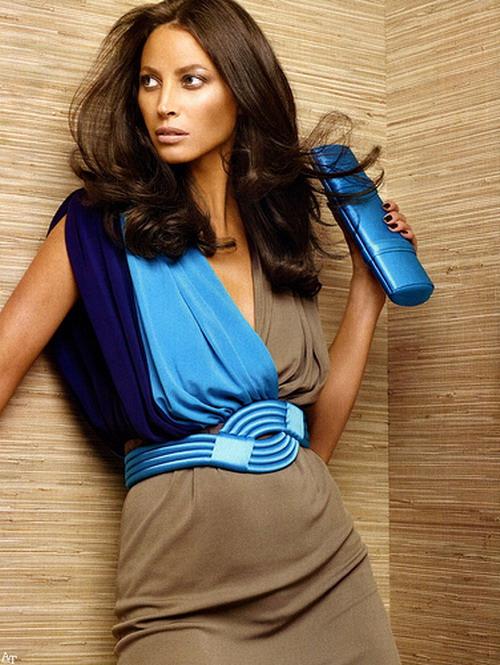 Me and my second "I" - the struggle of opposites. Christy prefers earthen colors, and they are really going to her, but the contrast with the deep blue and blue makes it a richer way. Hair and makeup natural shade is not a distraction. All organically. "Chips" - belt and clutch.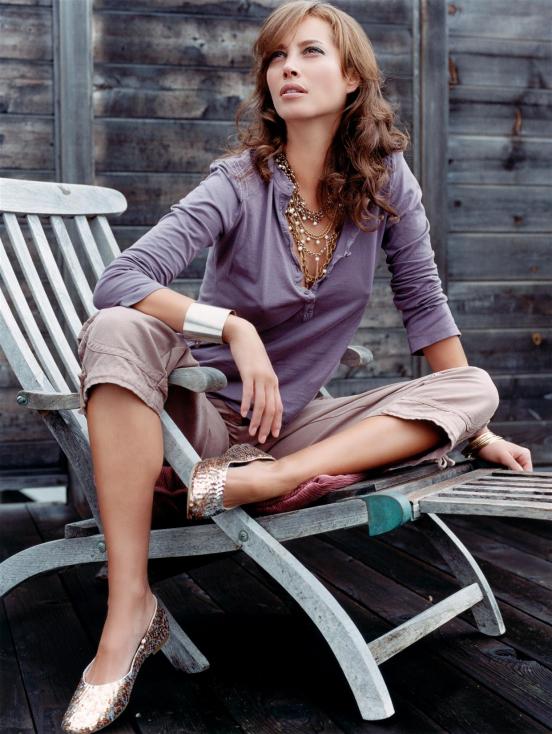 Natural makeup, pastel shades. What this all to revitalize? Well, of course the gold! If you remove the jewelry and ballet flats, you get the usual pattern: I lay on the couch at home. And so - Diva!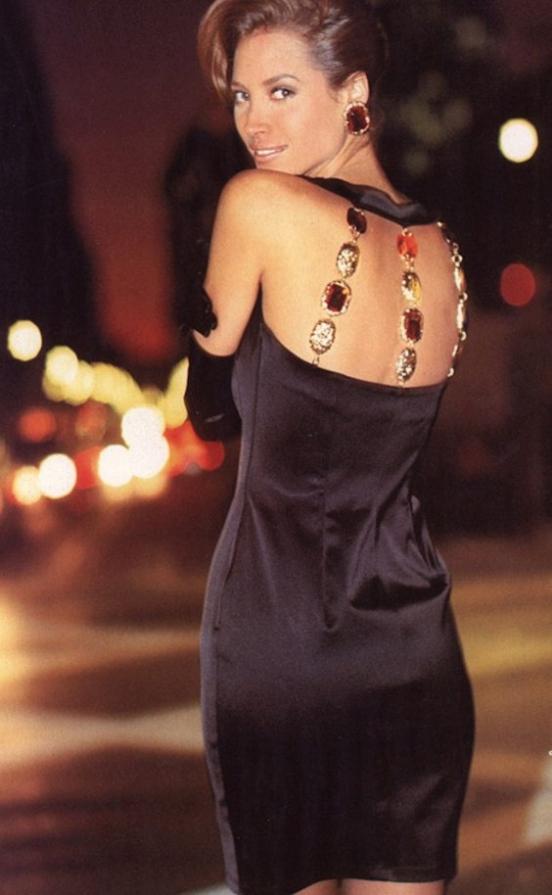 My favorite style - open back. Here there is also a distinctive decor. Indeed, without a little black dress would look dull. Reserve and gloves and earrings. The special advantage - a bright lipstick - the image stays fresh.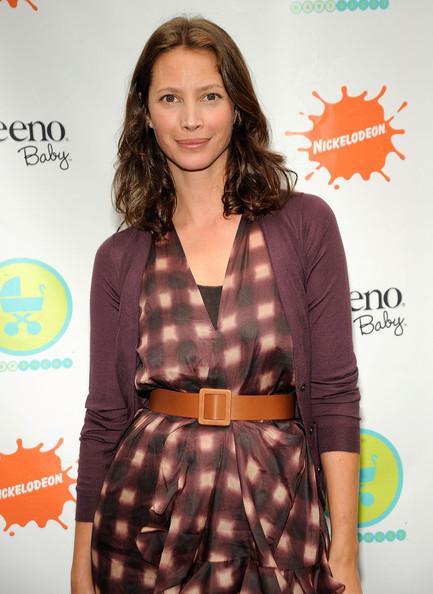 Again Christie in her favorite beige and brown colors. Without belt I would have thought it was way more reminiscent of the 60s. Excellent chocolate hue and eternally fashionable cell. It could be a little brighter "make" eyes and hair - went upstairs.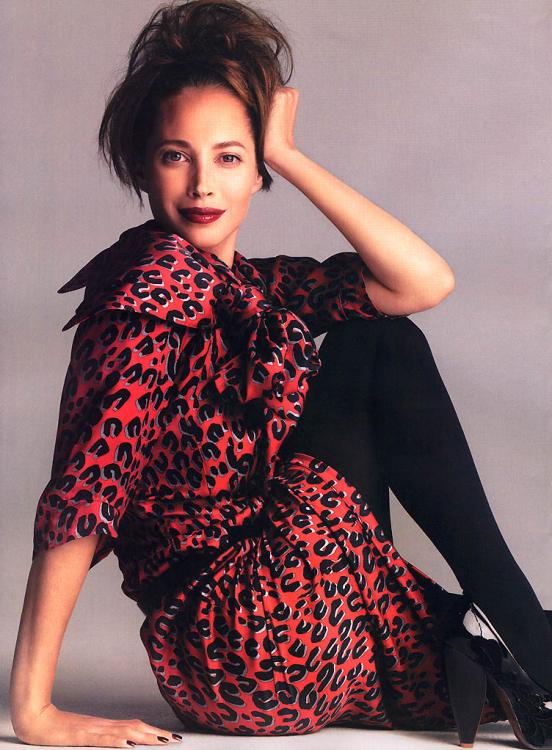 Catastrophe! Where Christy Turlington? I am in this picture can not see it - before the eyes dazzled. Leopard print must be natural or even monochrome.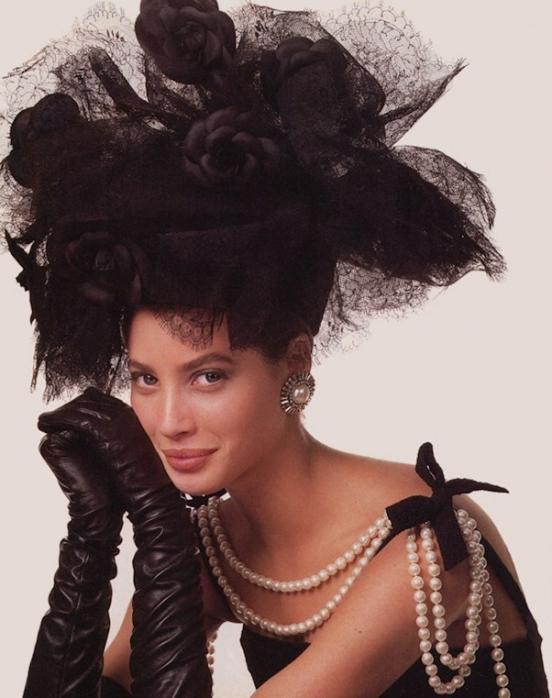 High-fashion. In my opinion, too heavy leather gloves.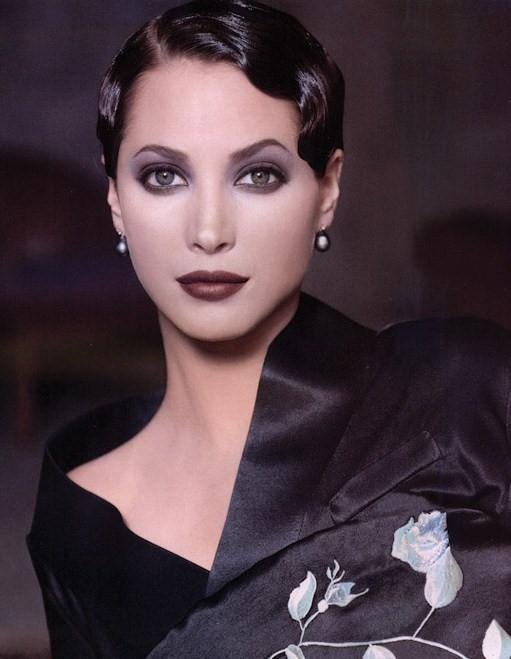 Advertising Japanese cosmetics. Christie chooses the image of the mysterious Japanese woman in a black kimono with a white pattern. If you remove the kimono, you can see the style of the 30s. Particular attention skin - it should be flawless.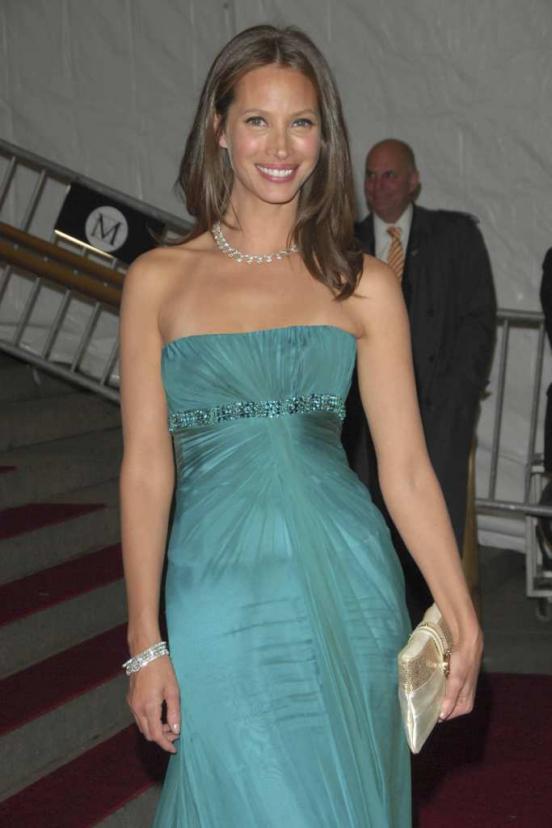 Lightness! Pretty mermaid dress in aqua. Finishing the bodice - is the highlight of this dress. But the main achievement - this is how you present your. Smiling eyes - is an art.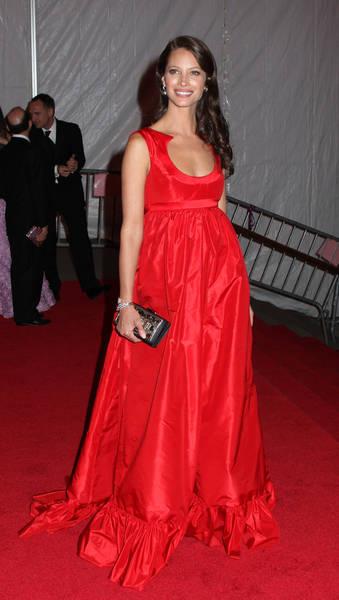 Christie's set to stand still wants to emphasize their femininity. This shade of red is great brown-haired. However, a feeling of "crumpled dress." Is it such a specific tissue, whether the product is simply bad stroked. All the same, I would like to see more than the flowing surface.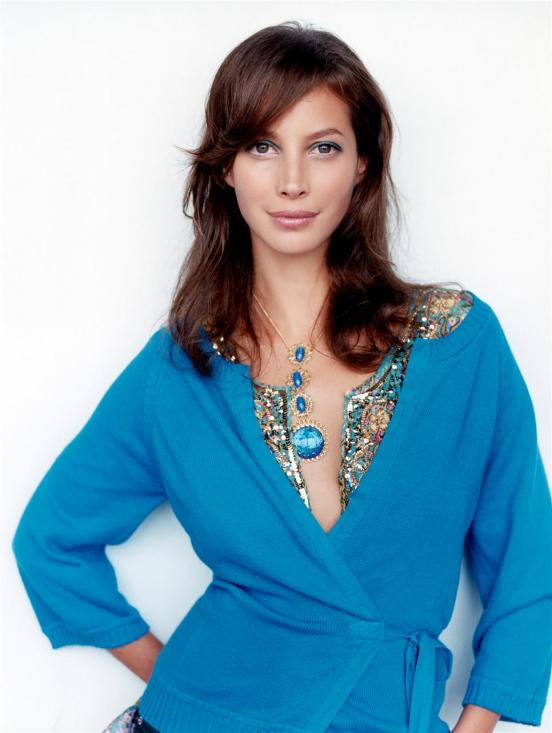 There is something in this ethnic decoration. And the combination of blue and gold always wins, and is reminiscent of the East. Decoration matched successfully. But the eye shadow is not recommended to use the same colors as the clothes.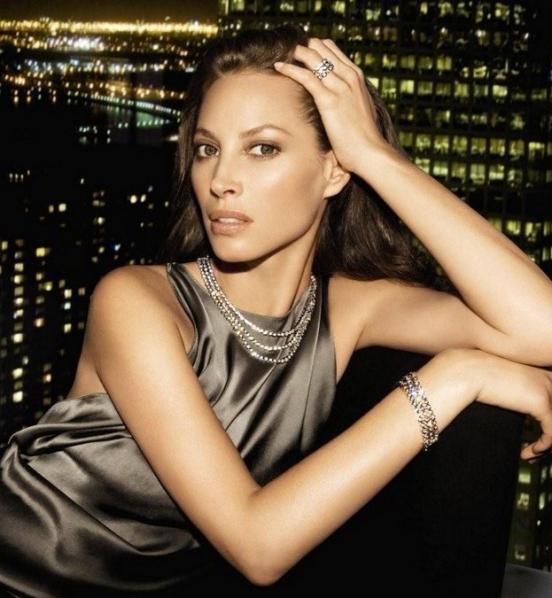 Natural restrained shades of "support" natural expensive fabrics and a minimum of classic jewelry. Preferably they are from the same collection. And if your image does not look dull. It - luxury!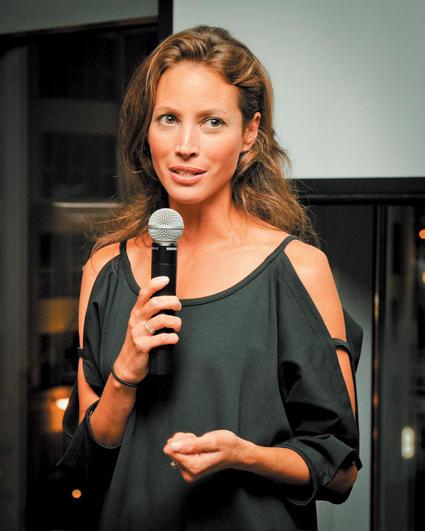 I wonder what color to choose? Choose black. Always pay attention to such a design of a sleeve. It looks very sexy, but not vulgar.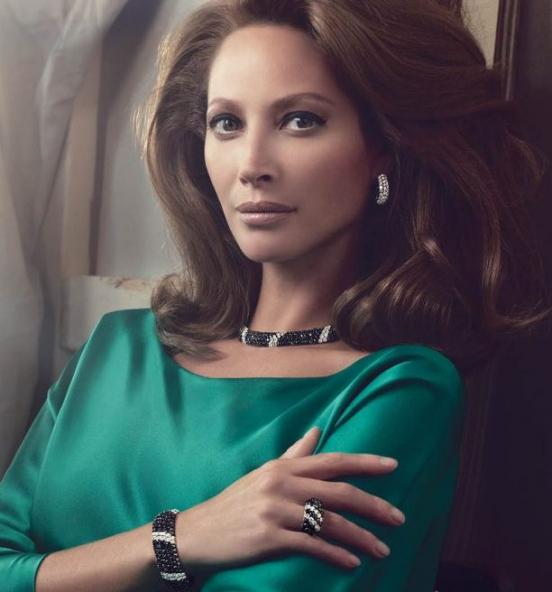 A new collection of jewelry in 2011. Christie knows how to apply the advertised product so that it became the focus of attention. Though I am not a fan of emerald hue, but with the color of hair and makeup in earthy tones dress much refreshing image. Especially like hairstyle - soft curvy waves. Something like Sophia Loren.