Popular Services mini-blogs «Twitter» inspired not only the millions of ordinary people to express themselves through statements online, but the most famous fashion magazine Vogue on the world's first Twitter session with the best top models of the world, which appeared in the issue of Vogue Italia (December 2009).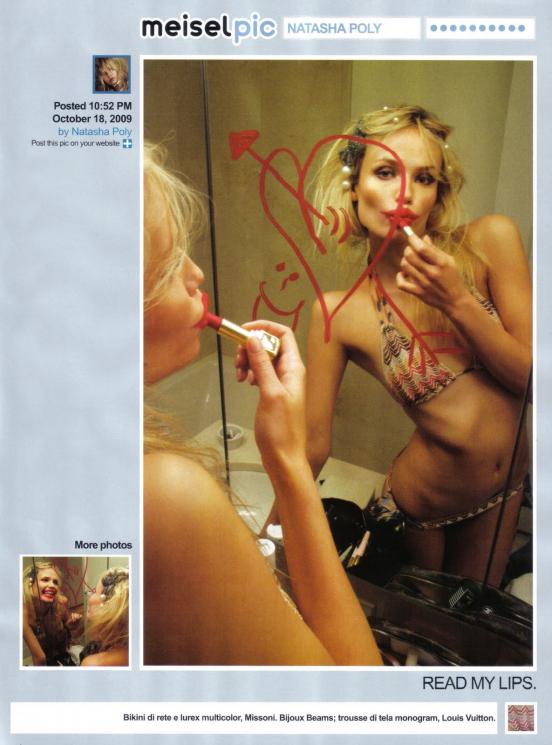 20 supermodels agreed to the photographer Steven Meisel fotoeksperiment posting on his personal page on Twitter not only their own image, but also a short statement to them. In the first shooting in the "off-line" was attended by such famous models like Agyness Deyn, Linda Evangelista, Anna Selezneva, Freja Beha Erickson, Victoria Sasonkina Kristen Makmenami, Cecily Lopez, Hanne Gaby Odili, Kasia Struss, Gisele Bundchen, Lara Stone, Karen Elson, Karli Kloss, Naomi Campbell, Jamie Boucher, Abbey Lee Kershaw, Sasha Pivovarova, Christy Turlington, Natalia Vodianova and Natasha Poly. Each of these girls is individual, so the photos came out so diverse ...
Agyness Deyn has posted on this site is not only photo where she applies make-up, but also ambiguous signature "back, but not sure I will stay».
Lara Stone has published a photo with the statement that she just admired his "new breasts." As we can see, Lara has a sense of humor.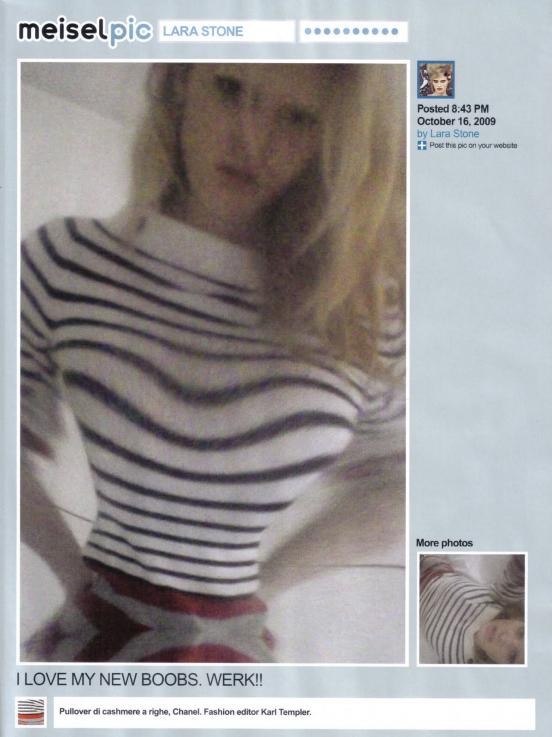 Freja Beha Ericson favorite congratulates himself on his birthday ...
Cicely Lopez decided to be original and not just a cigarette on one of the balconies.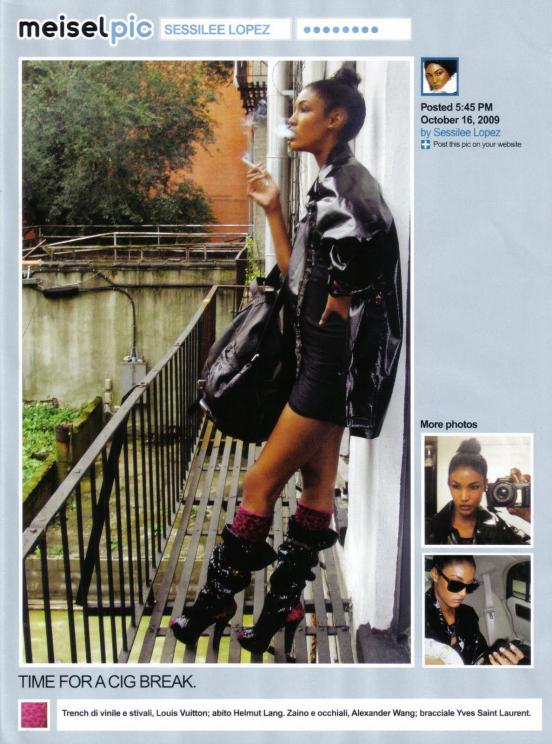 Kristen Makmenami apparently very fond of animals, once made a picture with the dog, which immediately became famous thanks to the sales of the December Vogue.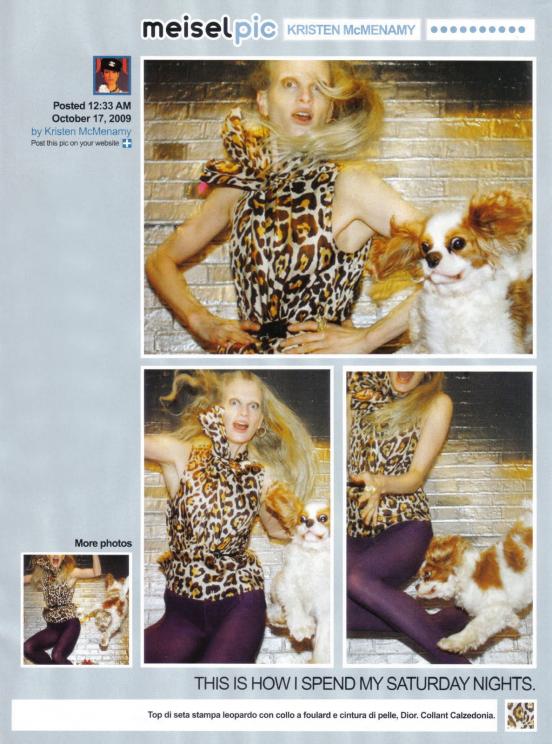 Abbey Lee Kershaw thought and thought and decided not shy, and poubiratsya cabinets and sit on the toilet, removing it all on the phone ...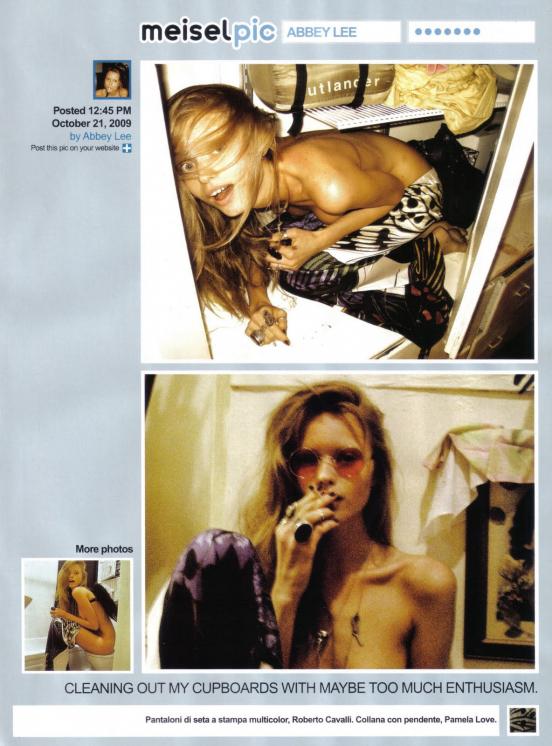 Karen Elson appeared in the form of gothic diva.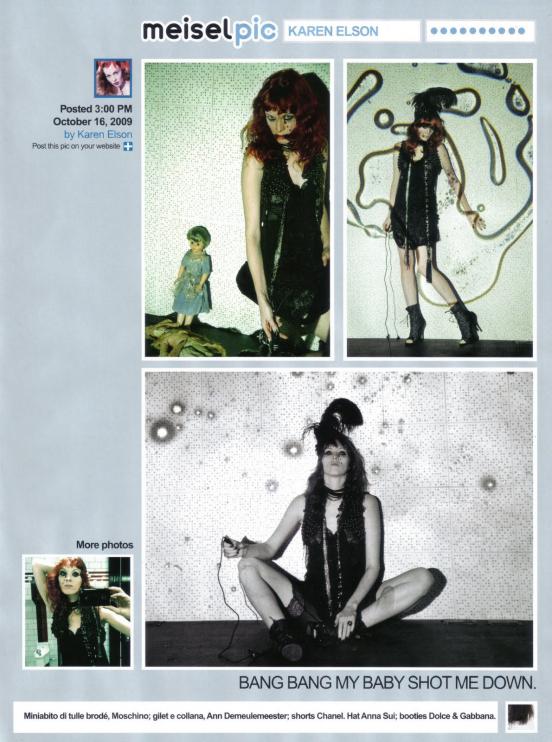 Supermodel Linda Evangelista did not undress and pose, but just play with the children, remembering the happy moments ...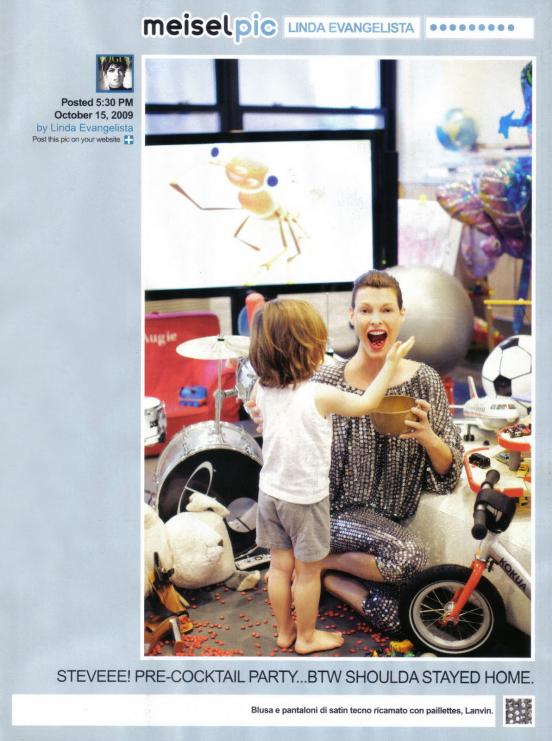 Kasia Struss bowling and take a stroll through the city.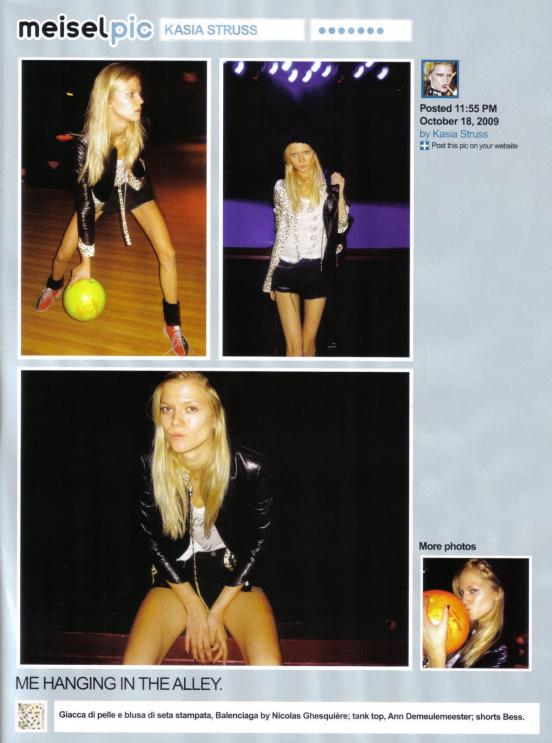 Christy Turlington showed the world their new clothes and the perfect body.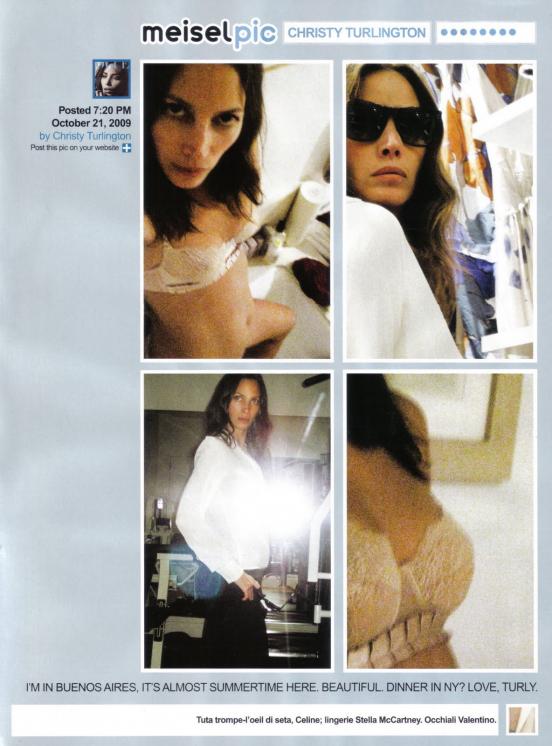 Natasha Poly as always inimitable, one day, she decided to become a clown sex.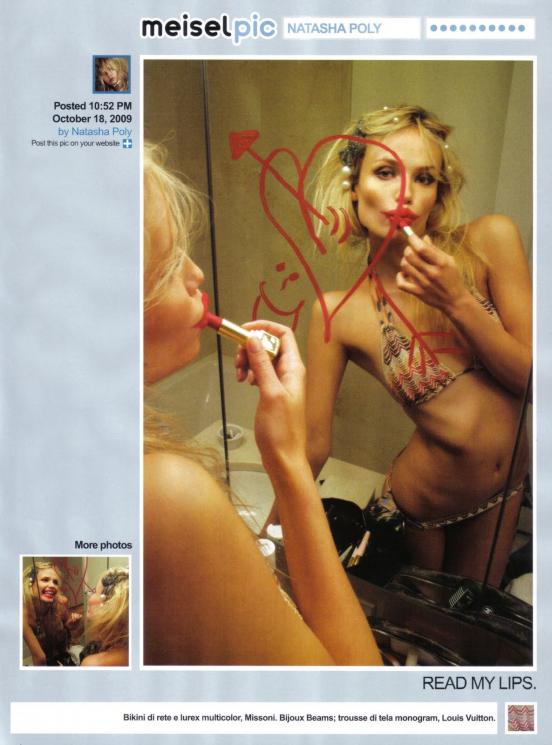 Gisele Bundchen not have much time, so it just took off on your phone at the time of dressing.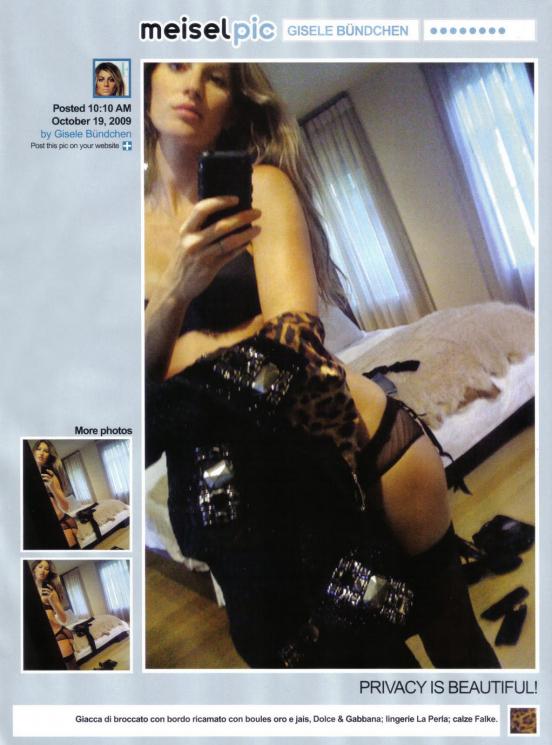 Long-legged "black panther" Naomi Campbell is enjoying sunny days.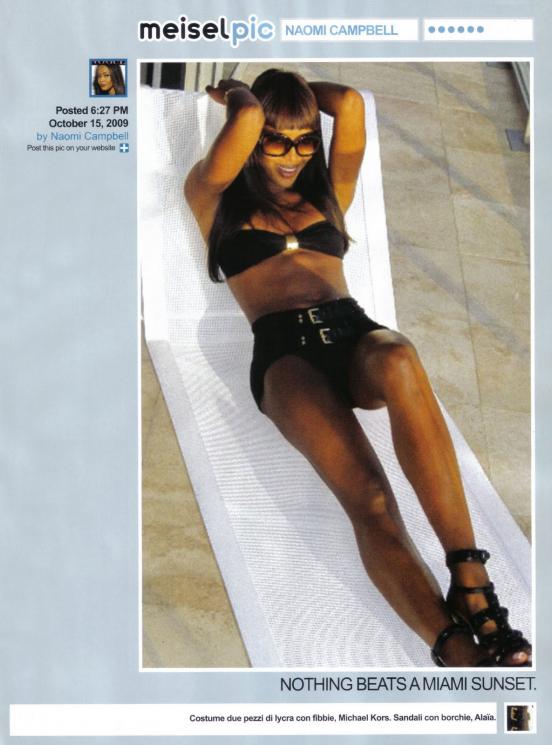 And our Sasha Pivovarova is just sitting on the couch in his favorite pose models.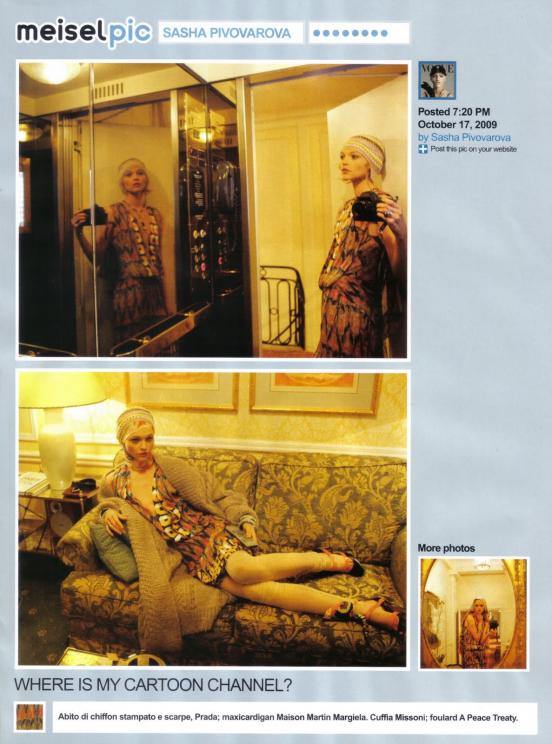 Anna Selezneva has been to Paris and ate delicious banana.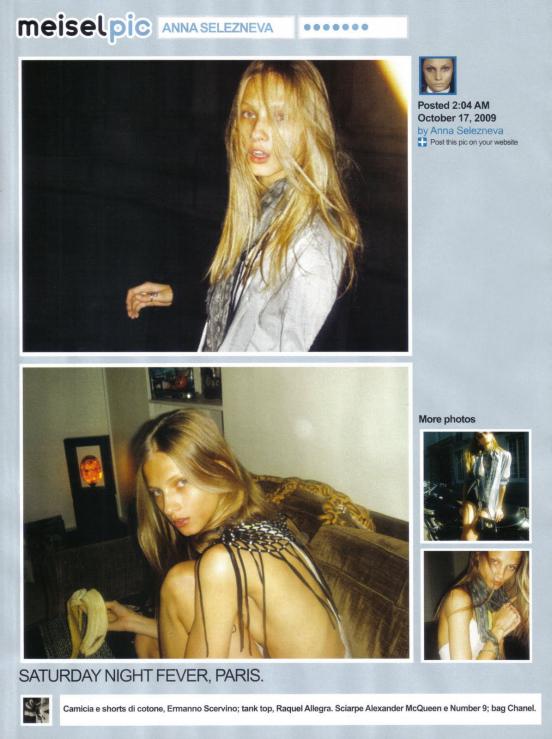 Natalia Vodianova kissing with her lover in a dark corner, naturally, yet nobody sees.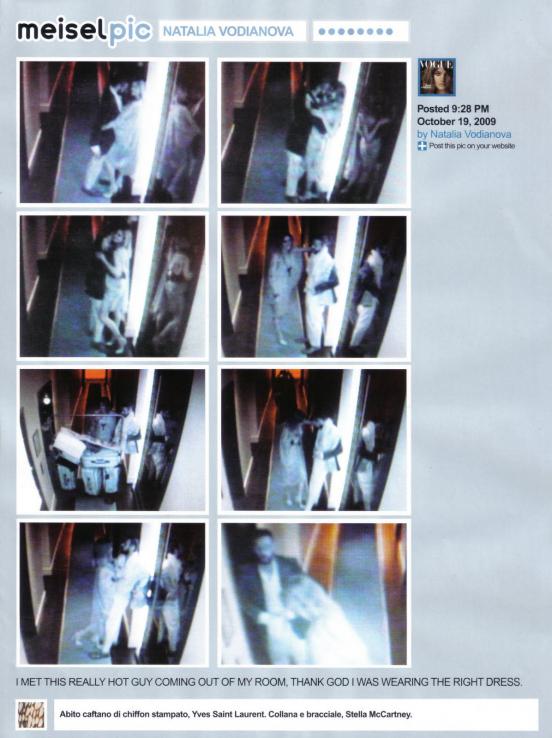 Victoria Sasonkina at the tattoo parlor.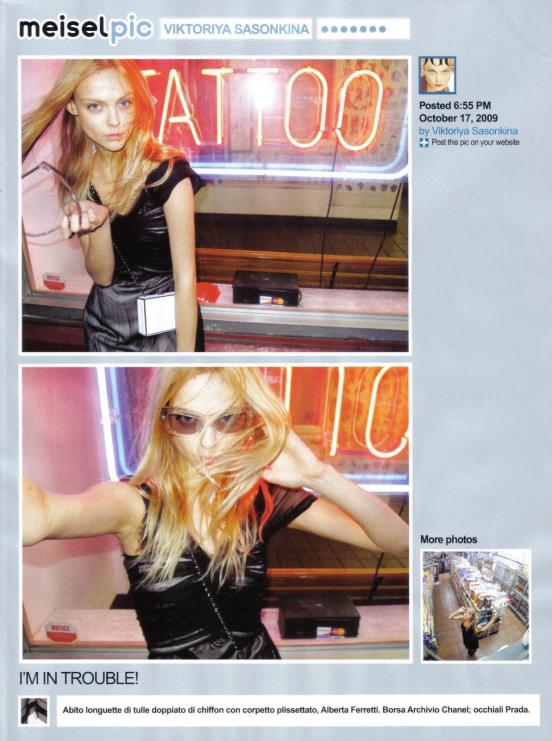 Hanne Gaby Odili, Executive fun at "full speed».
Beauty Karlie Kloss even in the home environment remains attractive ...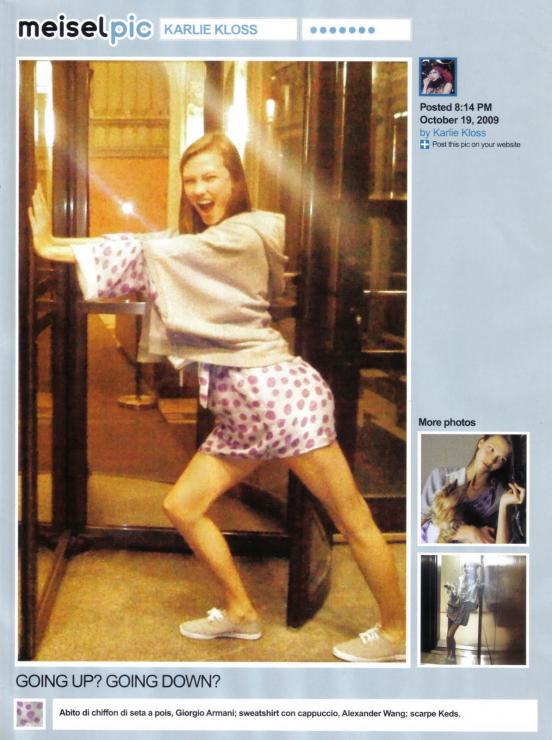 Jamie Boucher bared his chest and made a mysterious look to nowhere, then, that she was able to stand out among other models.