"Harry Potter" is over, but the actors who starred in it, remained. Among these are still young and promising talented actors listed and 21-year-old Briton Emma Watson, who became famous all over the world when she was barely knocked 9 years. Starring in films about the "Harry Potter" she received not only fame, but also love a wide audience, which is not indifferent to this "long-running tale." Moreover, Emma was named the highest paid actress of the decade and is listed in the Guinness Book of Records in 2009. Masters of the fashion world call it "real English rose" and tend to get a young girl to their advertising campaigns, because she is so innocent, but she has a flirty look! Emma now has something to prove, because she wants to become an actress really important and not to be a "prisoner of the Harry Potter films," even though profits from this work it will be enough for a lifetime. New projects, new horizons, new Emma.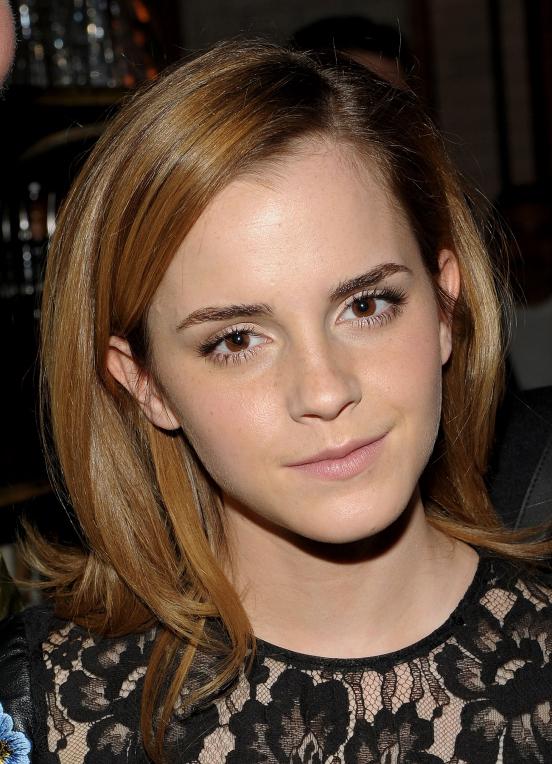 But now is not the future of Emma and her make-up of that for girls in '21, in general, not particularly necessary because hide the beauty of youth is not necessary, but to emphasize the dignity of the person could and should be! Emma makes.
1. No offense, but it reminds me a little funny monkey who builds heartwarming faces and constantly smiling. Emma has a very self and somehow I think she's a wonderful person - a faithful friend, a caring daughter and a wonderful second half. We would like to meet her) Makeup Emma minimum, but it looks pretty good. That's what youth!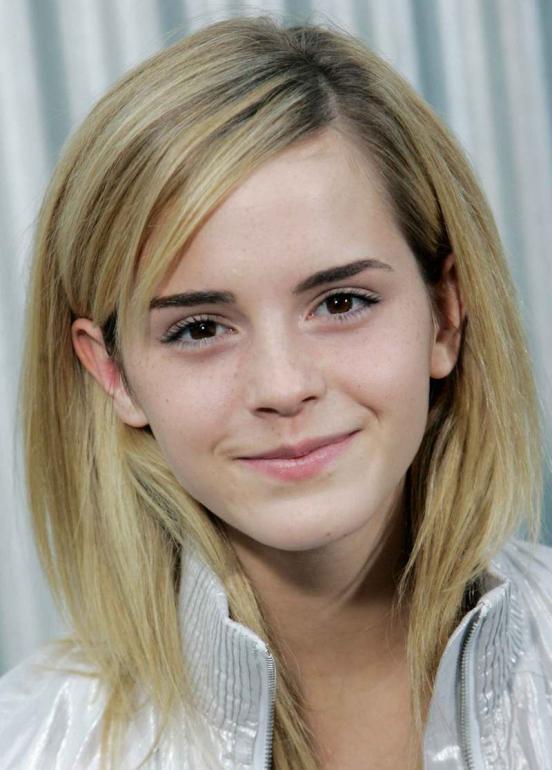 2. The top of the dress have some awkward, but I liked the makeup. + Tan golden shade of a beautiful shade of hair + = very suitable combination for Emma Watson, and almost all girls in the world.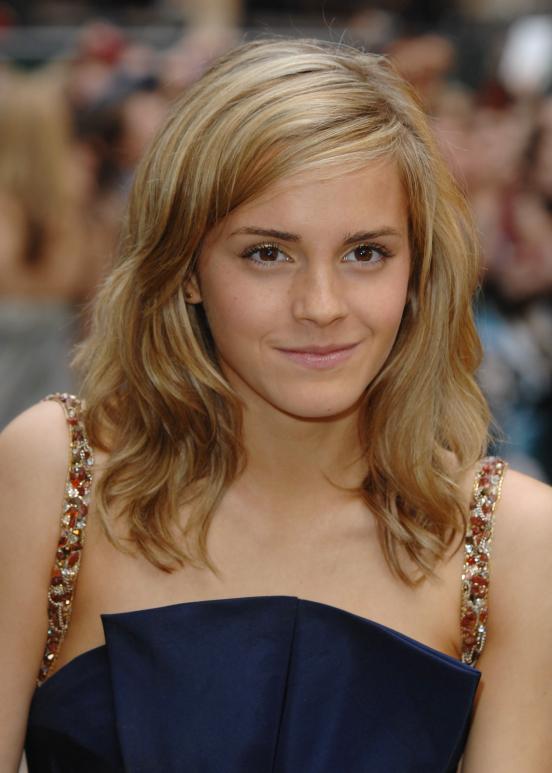 3. Charming! Make-up, as Emma is not difficult, but for some of the girls genuinely smile as she means to accomplish an unprecedented feat. Sponges "UR" COX unfortunately :(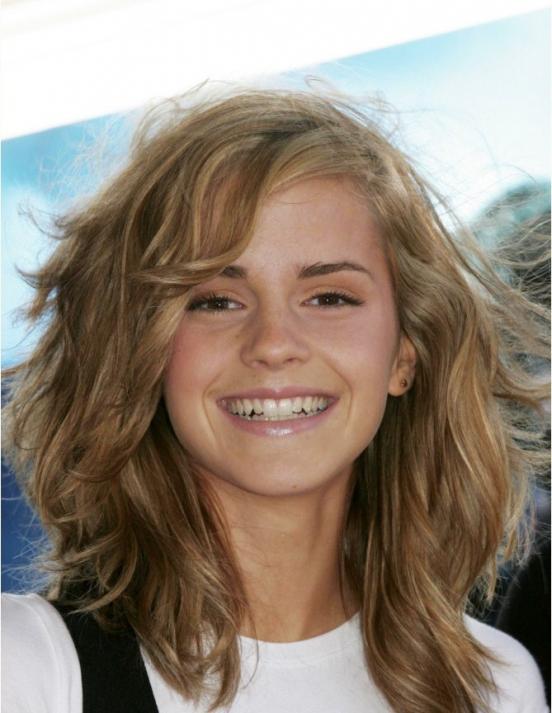 4. Puhlyachok) I think Emma forgot lipstick. In the photo, it reminds me eldest daughter Jessica Alba - Honore.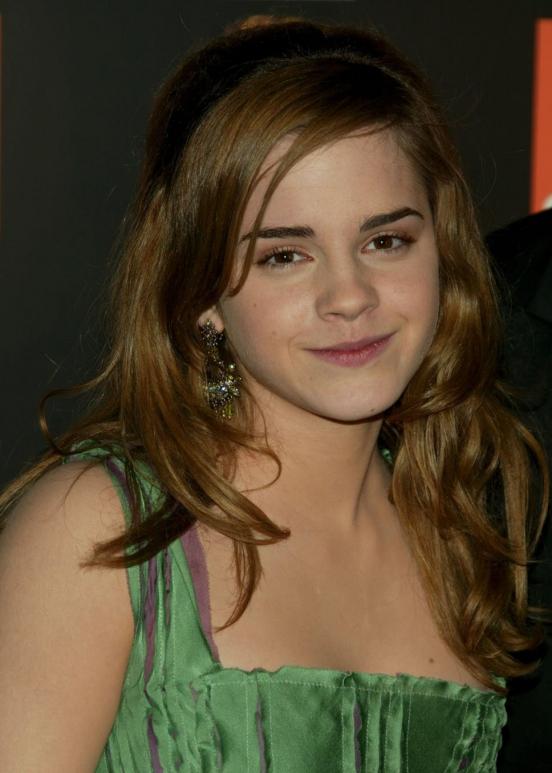 5. And then Emma vaguely reminiscent of Vicky Beckham. I do not like eye makeup, even though I myself lashes are not very obedient (long, badly twisted and mascara on them looks too). It seems to me that Emma's like "trouble»)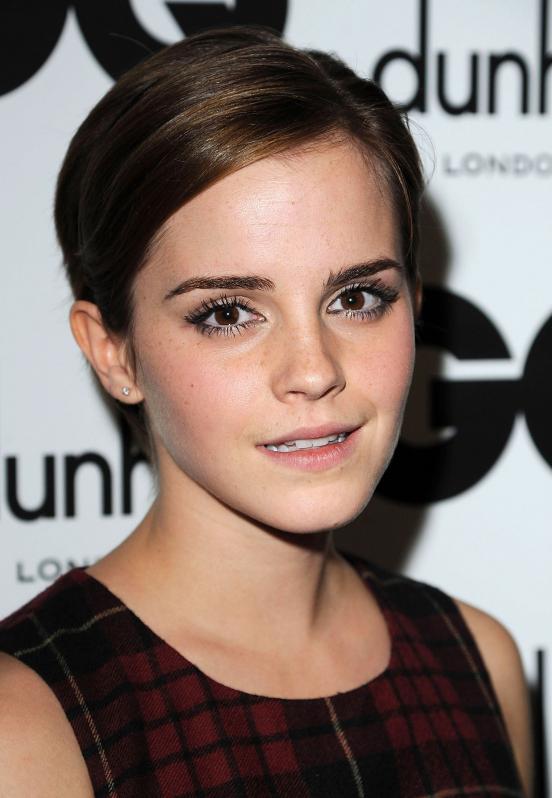 6. Make-up is not bad, but Emma involuntarily merged with the dress.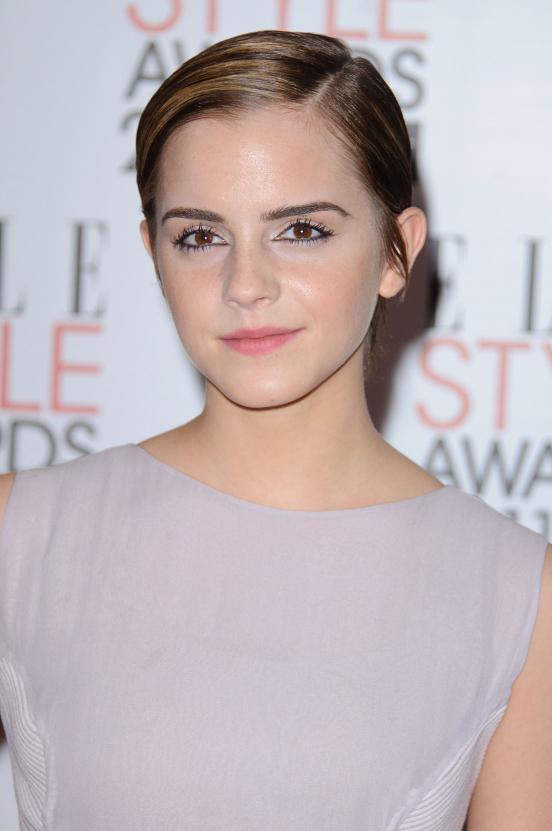 7. Who would not say that, but the short haircut Emma to face. The image in the photo below is perfect! Hairstyle, make-up, earrings and dress super!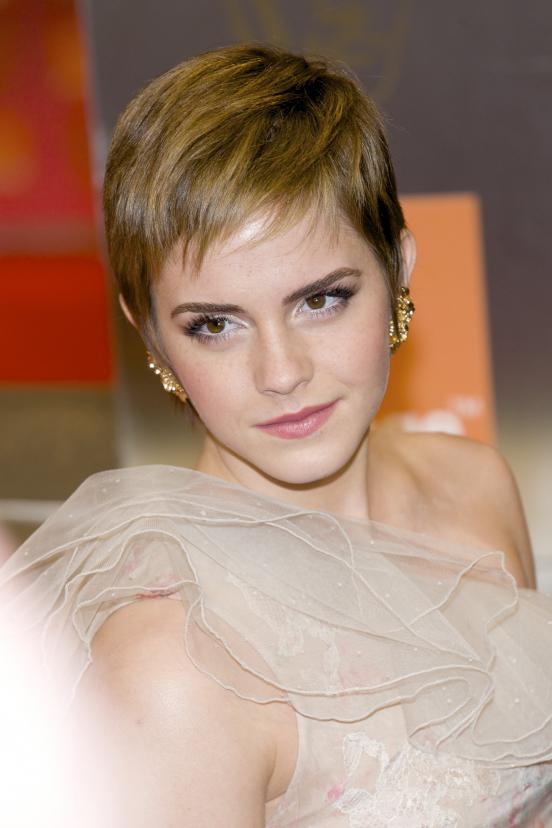 8. The first thing that catches the eye, of course, no makeup, but it seems all right. Men will appreciate other delights)))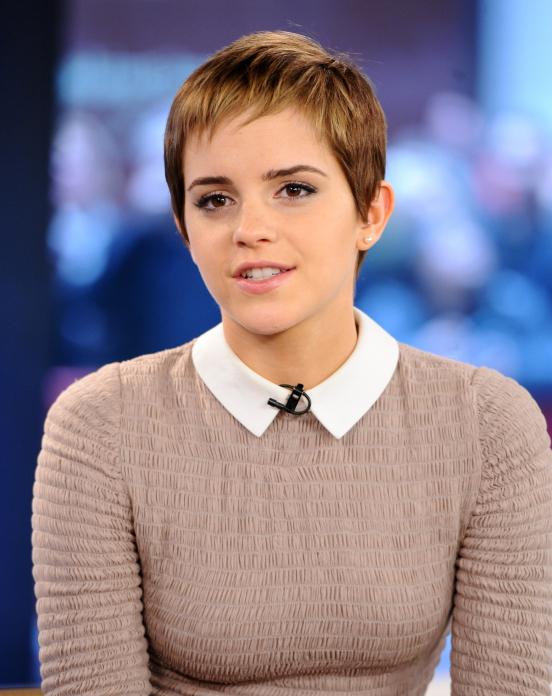 9. Eye color Emma interesting and opinion, as noted by Karl Lagerfeld, keen and flirtatious. Make-up is normal, there is nothing more to say.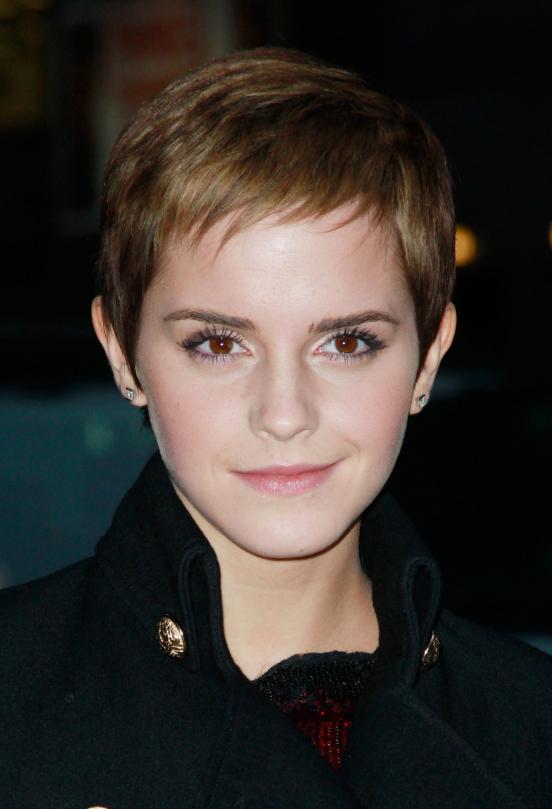 10. Unusually. I do not know whether I like or not. In any case, note the color of lipstick, which is so good that I'm thinking to buy himself like. Long earrings and short hair - it's one of my favorite combinations, so a priori image should please me, but I somehow doubt faq ...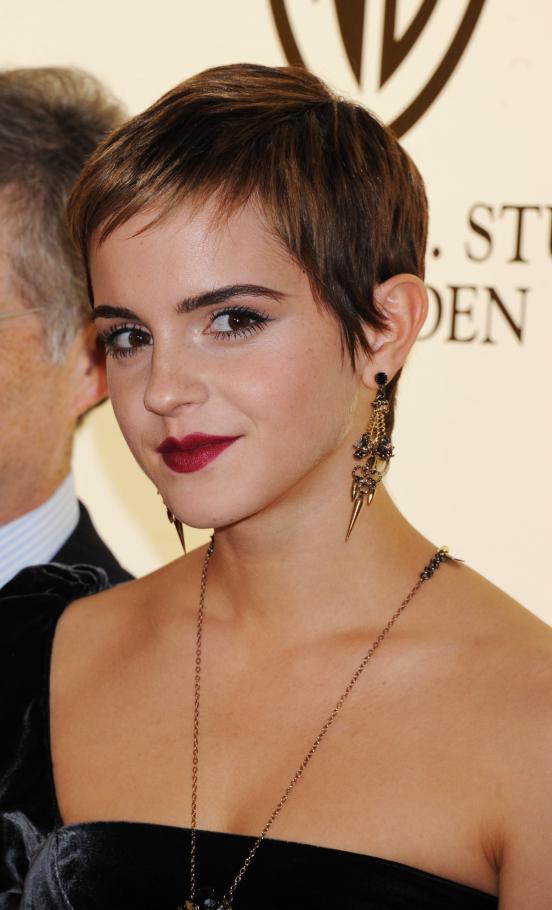 11. Straight First Lady. I'm partial to in this way, but the girls are older. Emma does not go this style, make-up "on duty." Carp? In my opinion, no.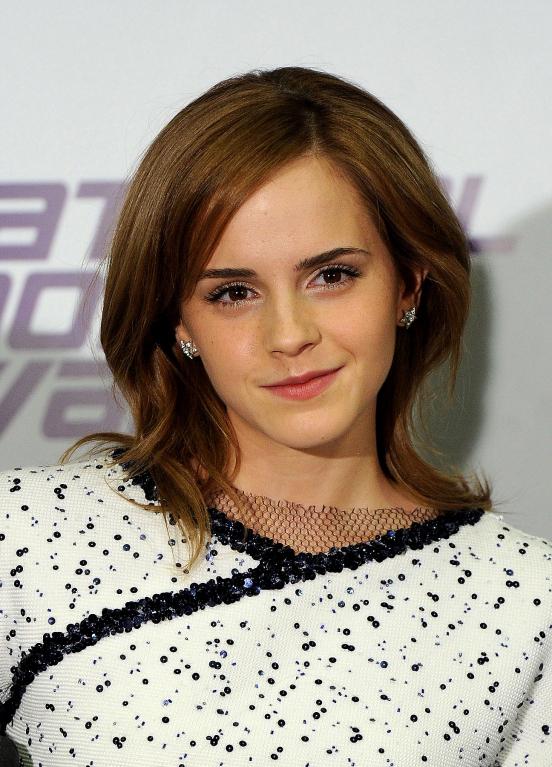 12. Hair ... There are no words! Color the best! Make-up is very beautiful. Photo I would call "little princess Emma».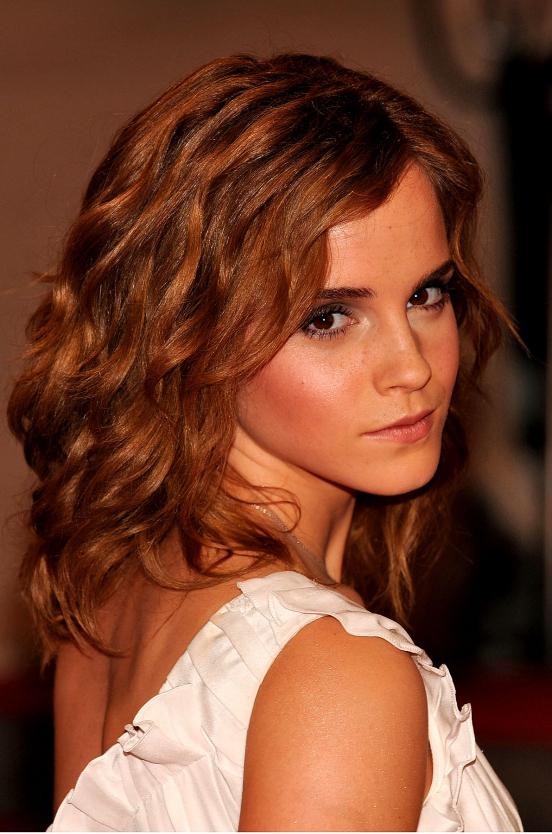 13. Looking tired and, apparently, at the time Emma was urgently needed rest, and it was photographed, photographing ... make-up in pastel colors I love, because it everyday option, which is always beneficial emphasizes the girl's face. And yes, I like Emma's face!
14. How would my sister said, "Do not roll."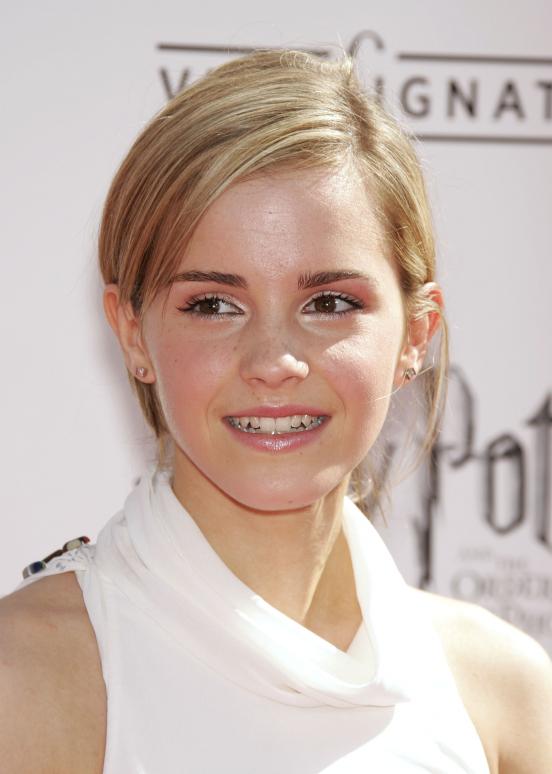 15. English rose slightly blushed. "Blush forever!». As for me, make-up artists have forgotten that there is Emma and chin, which is to pay attention.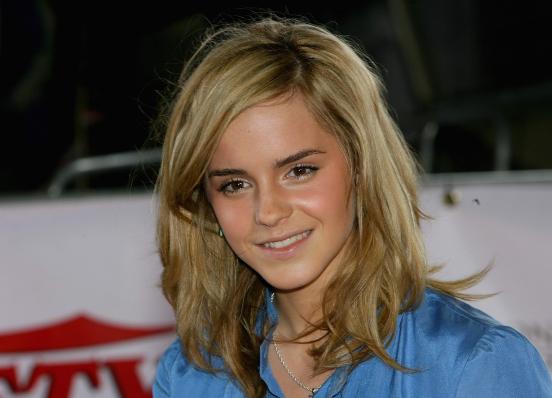 16. scarf cool, but Smoky ice failed. Makeup artist who painted Emma the day stands for the first time to see this video -
www.youtube.com/watch ? v = 3qxkPt-L-tI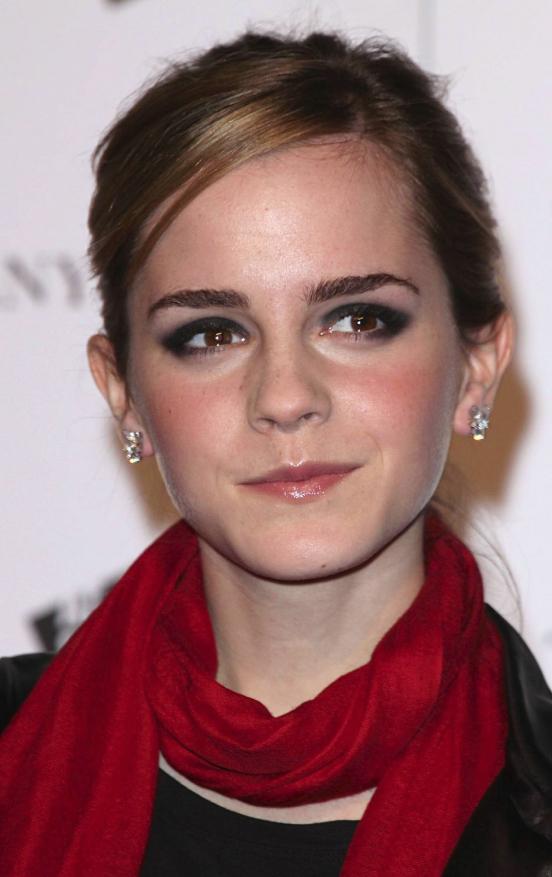 17. Hairstyle? No, no haircut. Horrible nix color messed up a good makeup ...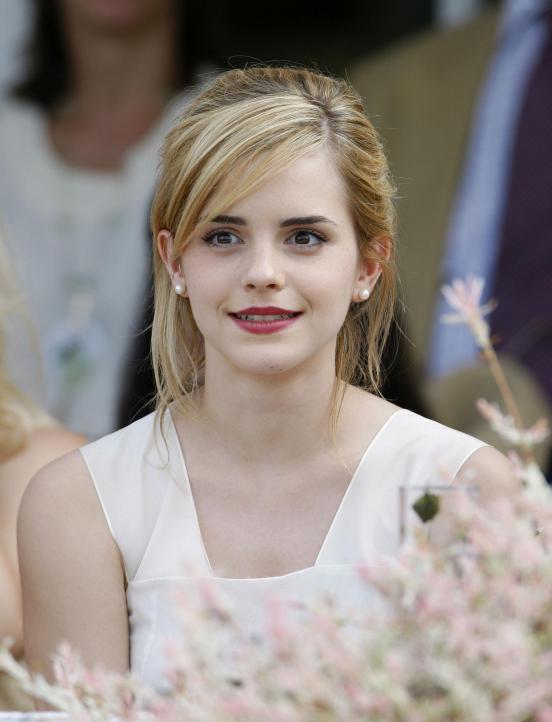 18. Not so little Emma and cosmetics almost to nothing. And since she is more beautiful, clever!