It is no secret that the skin is quite time-consuming material for sewing, but modern technology has greatly simplified the process of working with the skin. Leather sew everything - from clothes and ending with an evening dress. With the arrival of cold weather leather coats are no longer relevant, but the leather dresses and skirts can be applied even in the winter.
COLOR: in fashion 70, so choose shades of all the earth, and also features a burgundy and red.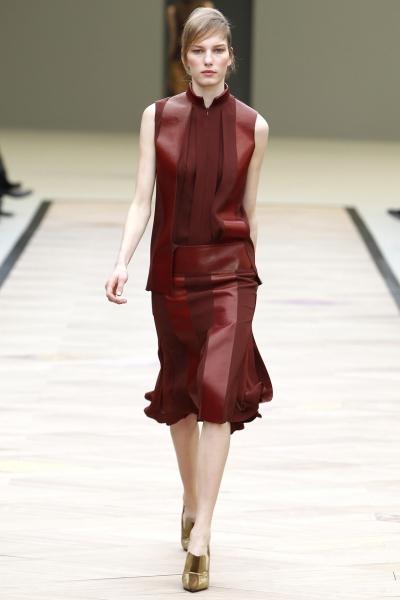 Celine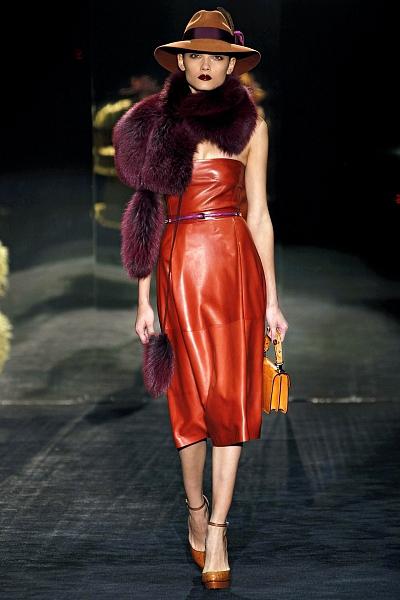 Gucci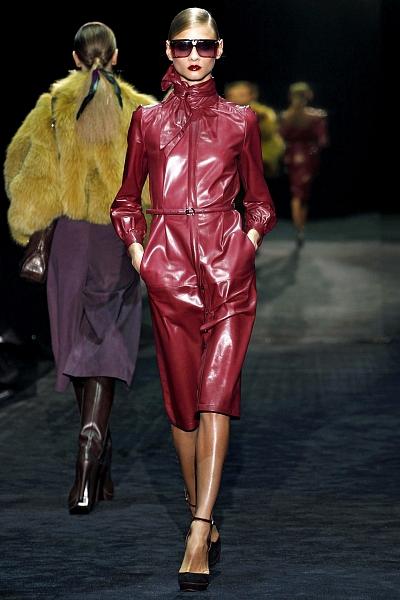 Gucci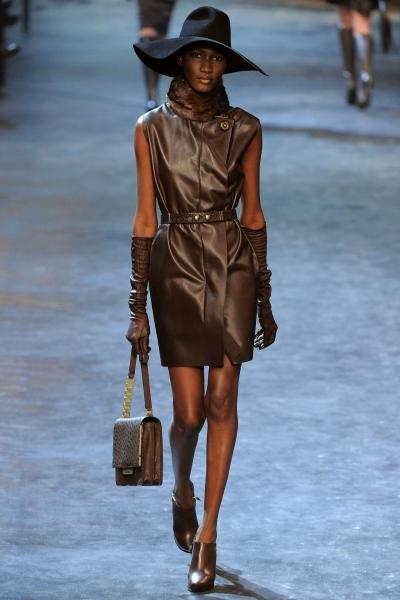 Lanvin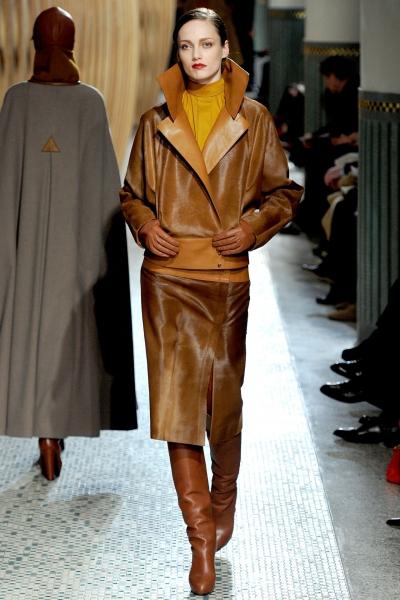 Hermès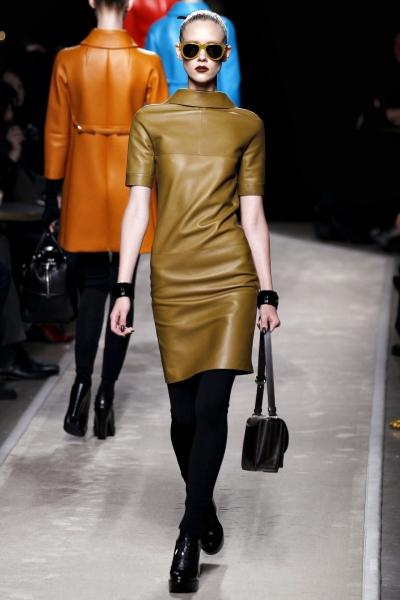 Loewe
LENGTH: As for the length, the MIDI mode, and as for skirts and dresses for. In addition, you can not go wrong if you choose an asymmetrical hem.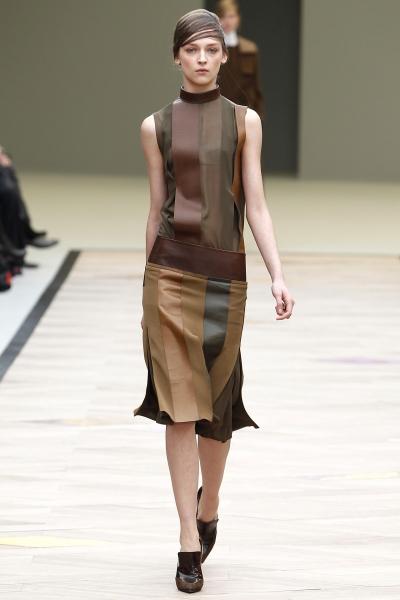 Celine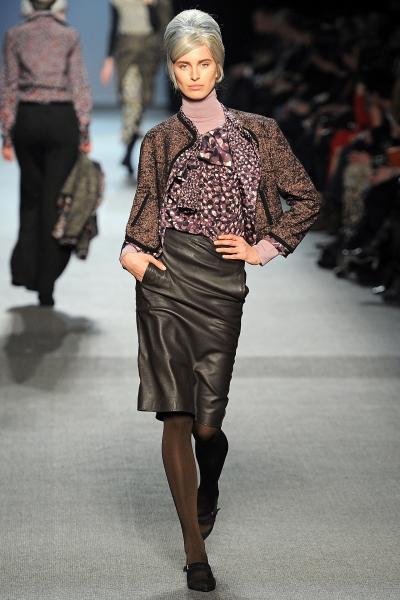 Jean Paul Gaultier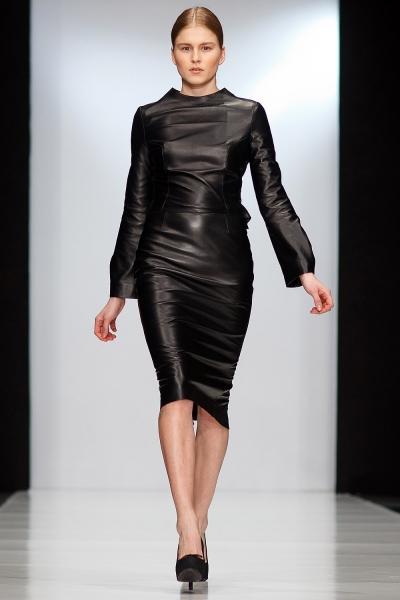 Viva Vox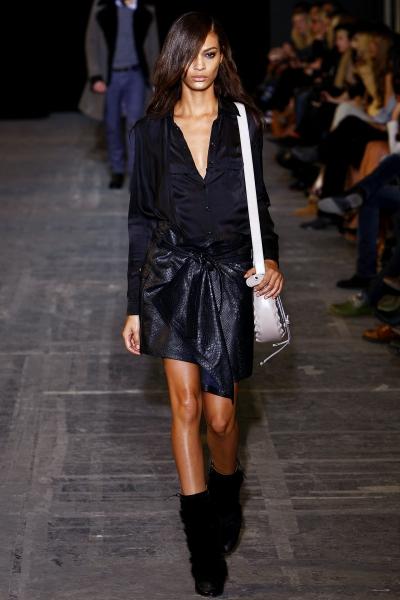 Diesel Black Gold
COMBINATION OF FINISH: contrasting combinations do not give us miss, think about what could be sexier and more womanly than lace and silk, only the combination of noble materials with the skin. You choose whether it will be a pretty doll dress from Valentino or rocker with a ragged hem of Diesel Black Gold. And Nicolas Ghesquière for Balenciaga decided to add leather trim for its stunning velvet skirts.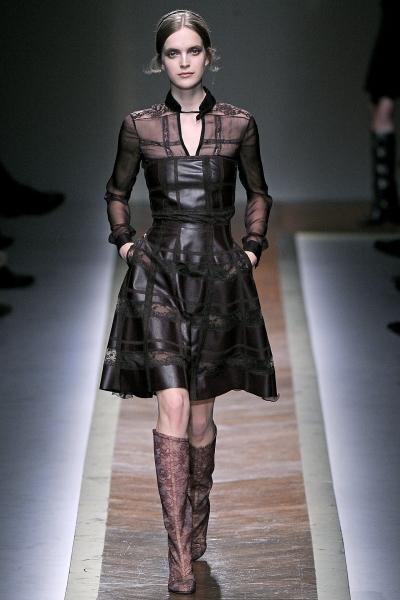 Valentino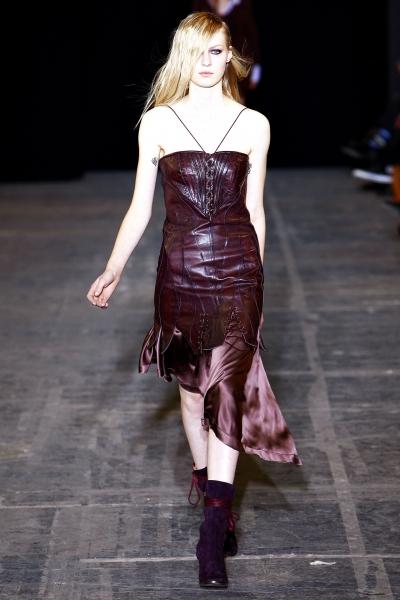 Diesel Black Gold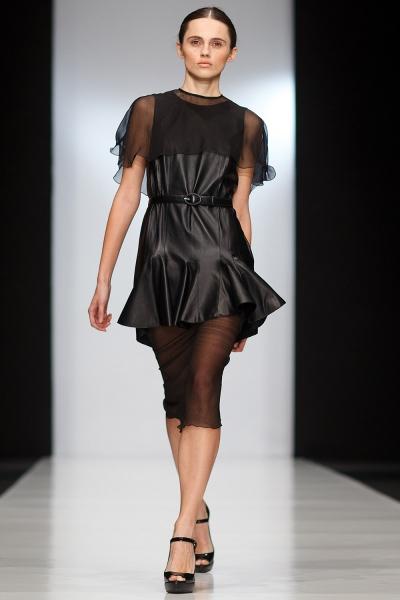 Viva Vox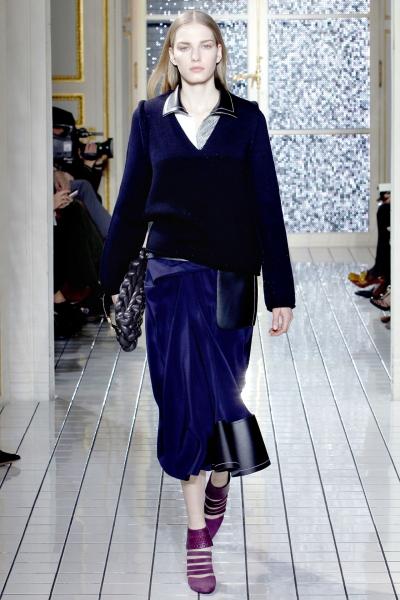 Balenciaga
Little black dress can be considered a classic slightly overexposed, but it is made from the skin sparkle with a completely new way. Choose an architectural cut like Diesel Black Gold and paetki like Loewe.
Diesel Black Gold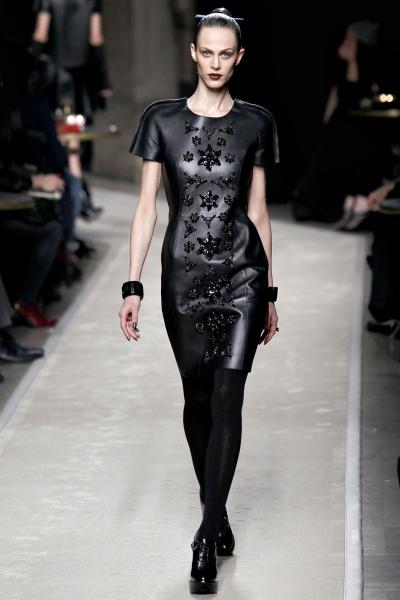 Loewe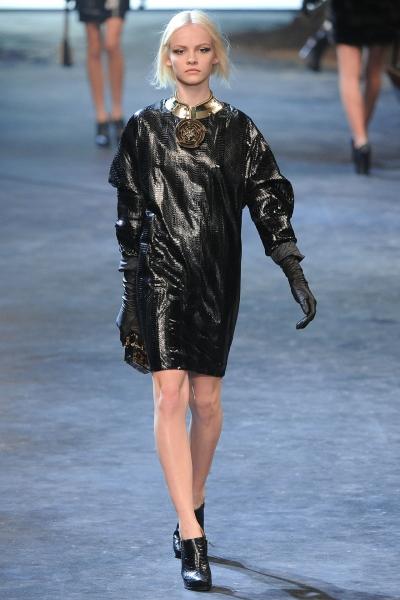 Lanvin
Reptiles this season more relevant than ever, especially surprising that this material began to make a skirt. Choose noble brown like Brioni or more extravagant emerald like Gucci.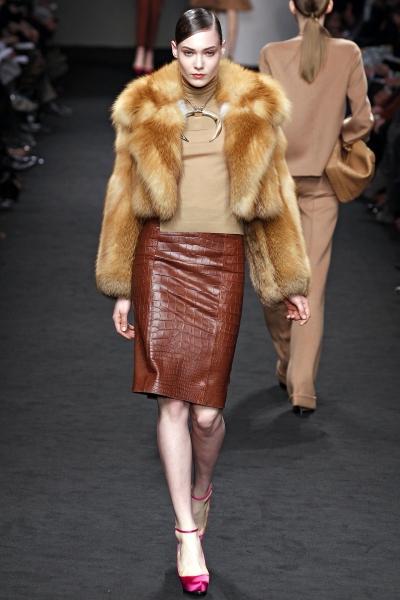 Brioni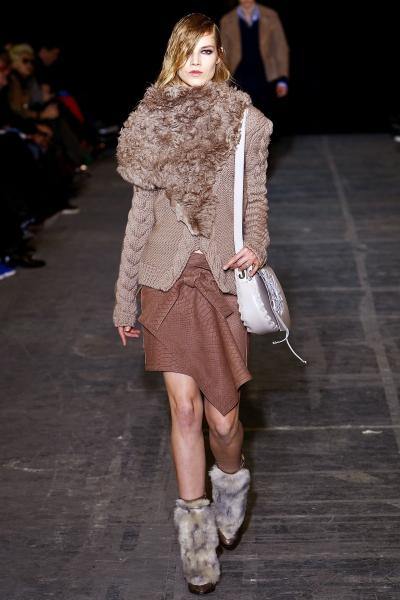 Diesel Black Gold
Gucci
BLACK SKIRT: the abundance of black skirts represented on the podium, is simply amazing. This is great news for the Russian fashionistas who are not indifferent to the black. Fortunately it affected only the monotony of color and a variety of styles of skirts from trapezoidal like to Loewe skirt with high slit by Viva Vox.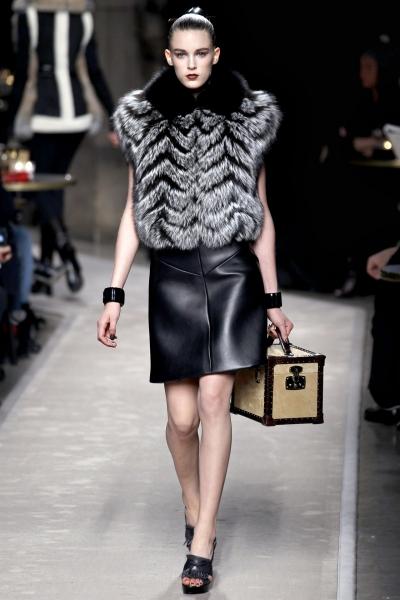 Loewe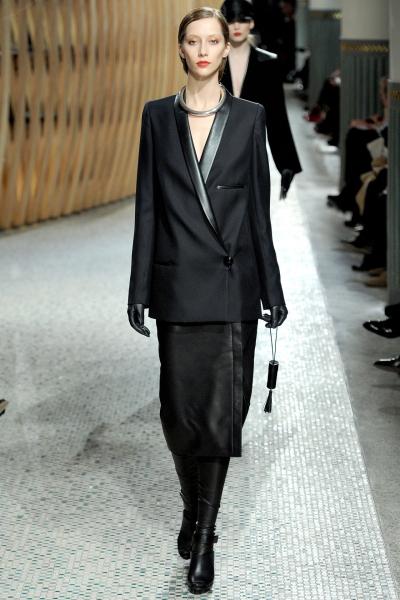 Hermès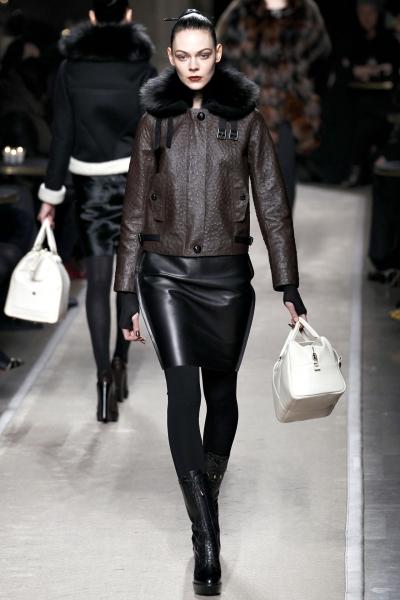 Loewe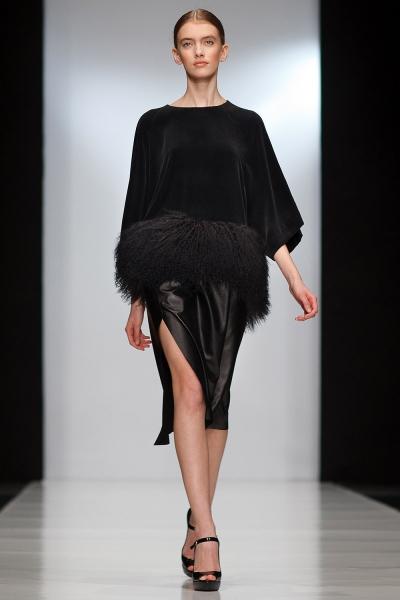 Viva Vox