Well, we have, in modern life, there is a photoshop, because it can be used to create unreal things. Most ordinary dull pictures collection can be wrapped in an original, colorful and most importantly, your own unique collage and believe so, a special gift for this is not necessary)) ... But to create something completely unusual and visually sophisticated, there is already you have to be a good designer, professional fotoshoperom, live and breathe digital world)) Today, I, quite by chance, on the Internet, came across photos that surprised me more than that, I really liked it! Let me share my discovery with you!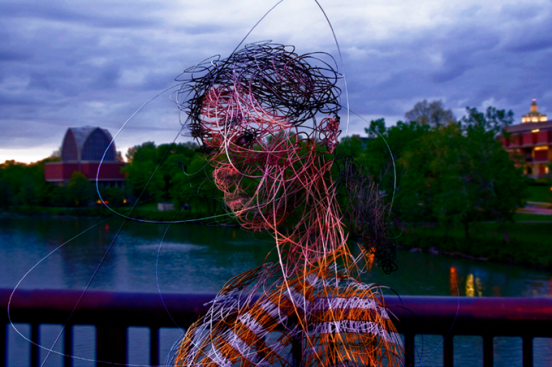 Works that interest me are those of the creative imagination of two people: designers and photographers Ayaka Ito and professional fotoshoperu Randy Church.
As a result of this cooperation was the digital portraits of people, like a woven wire and tape. Very unusual sight!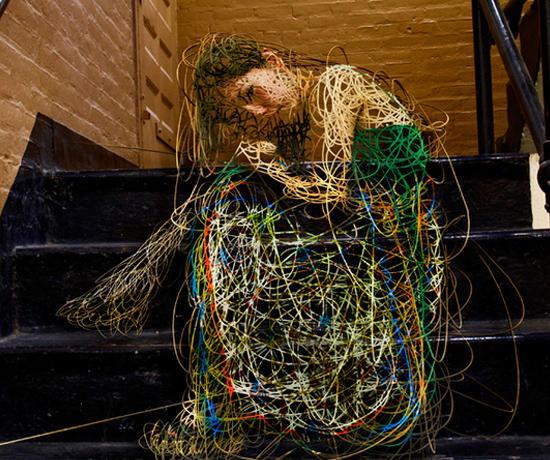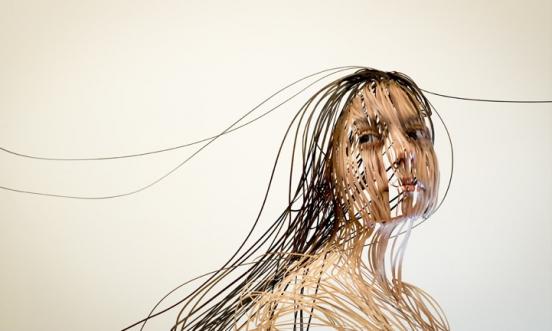 Photos are executed in 4D format using Cinema 4D.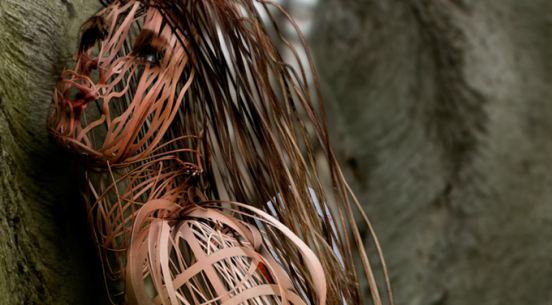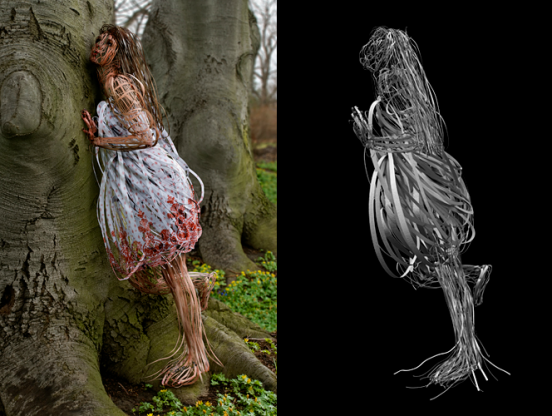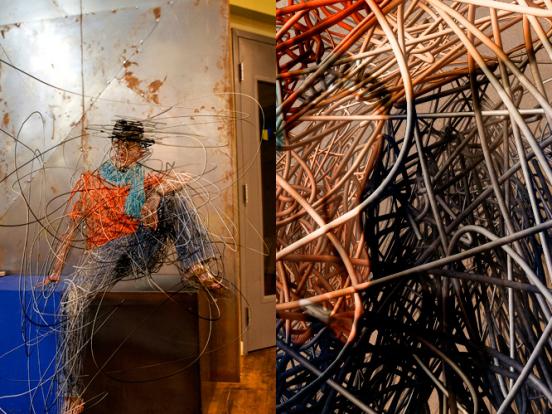 As if all wrapped colorful thread a ball ...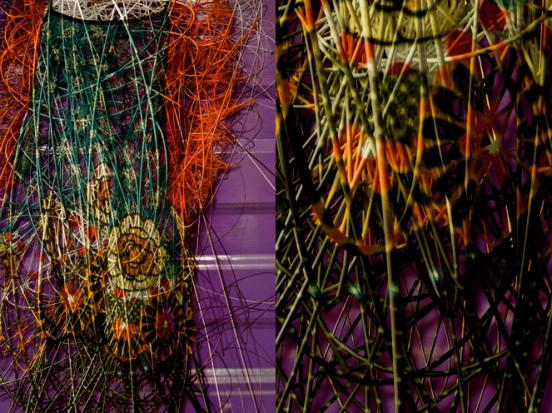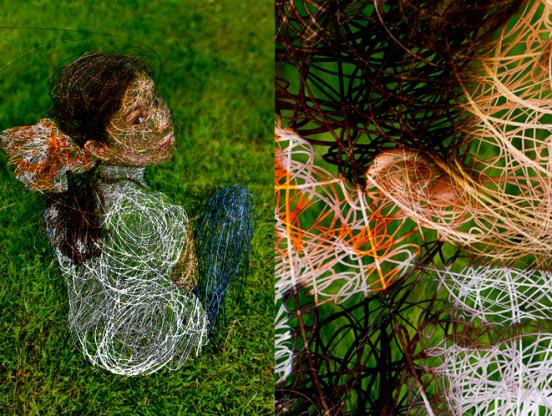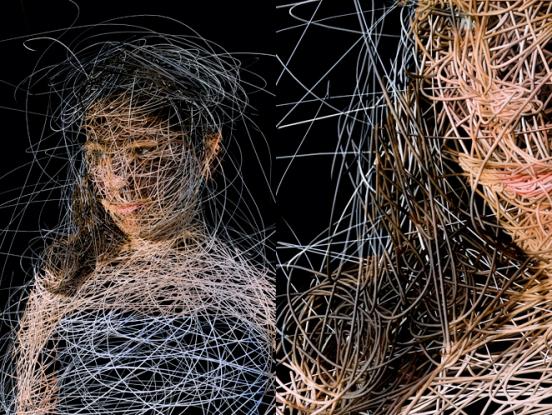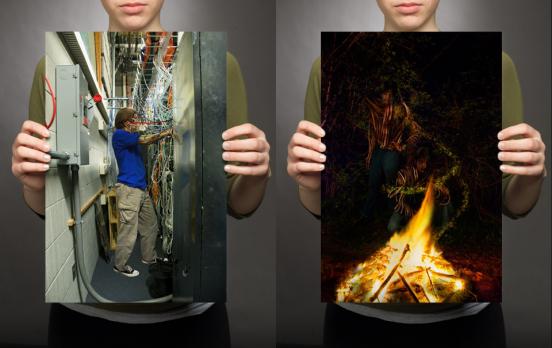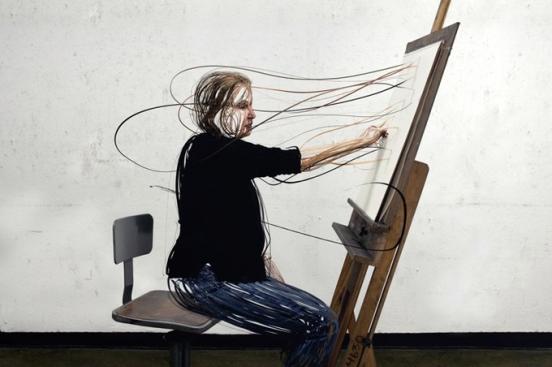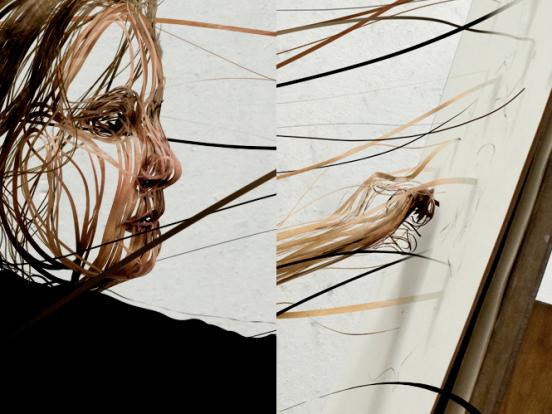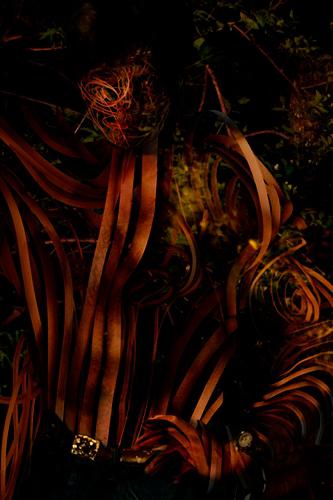 That this work, I like the most, here it seems that the girl hugging a very gentle, cotton, airy clouds.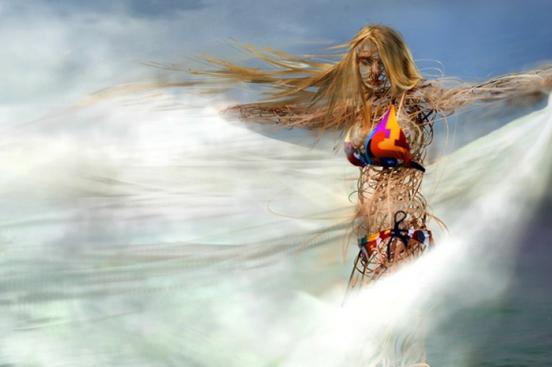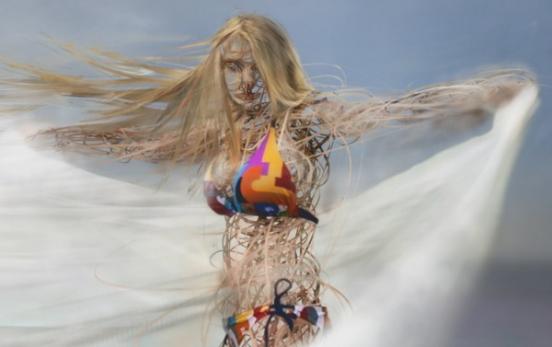 Joint idea of ​​creative people and the result on the face))