Lace, so popular in the best collections for several seasons past, gradually transformed into knitwear. Moreover, the latter sometimes look as if they pulled out of the trunk. But looking at them, do not dare to say that from my grandmother. Most of the magic. In almost any fashion shows can be found jersey, kryuchkotvornye things lace imitating or crocheted lace knitting.

Trendy set with knitted dresses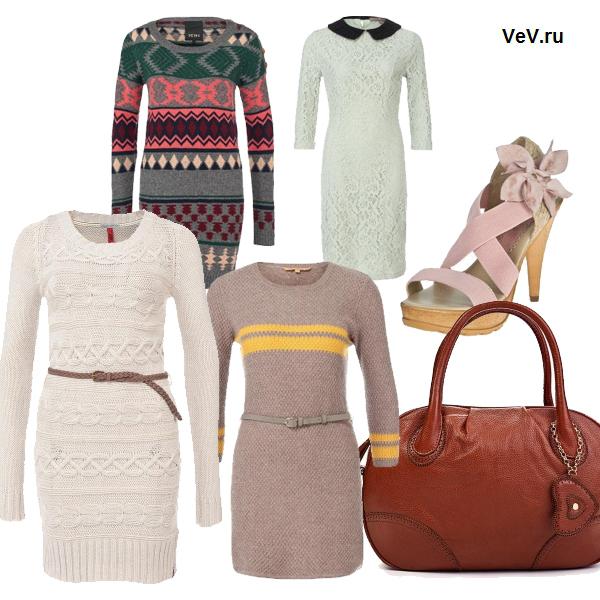 BUY PRODUCTS FROM SETH

Dress ICHI
2570 rubles.

Dress Silvian Heach
4200 rubles.

Dress QS by s.Oliver
3500 rubles.

Dress mint & berry
2400 rubles.

Sandals Goergo
2899 rubles.

Bag Sabellino
6000 rubles.
Especially tried to podium Spring-Summer 2012 Oscar de la Renta and Dolce & Gabbana.
Knitted dresses, Oscar de la Renta have created fabulous images. His models look like mermaids. Maybe you someone else to remind, but I all his podium bows seem bitchy mythical.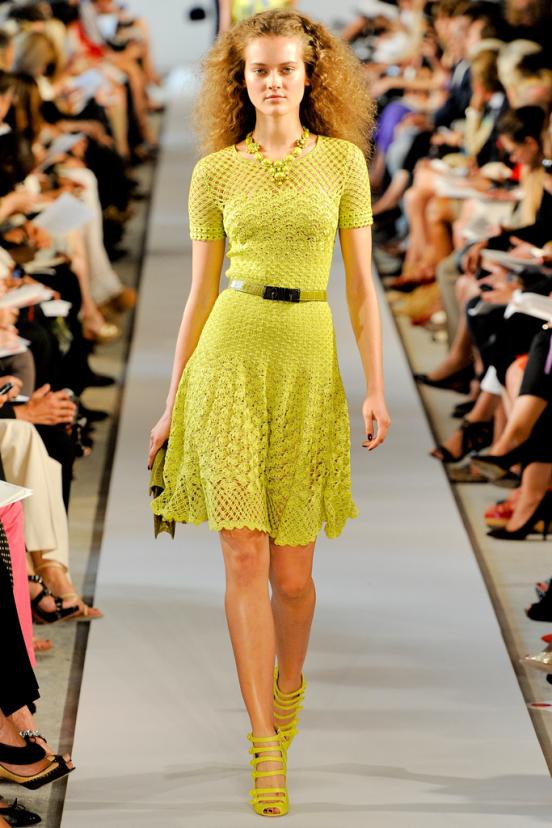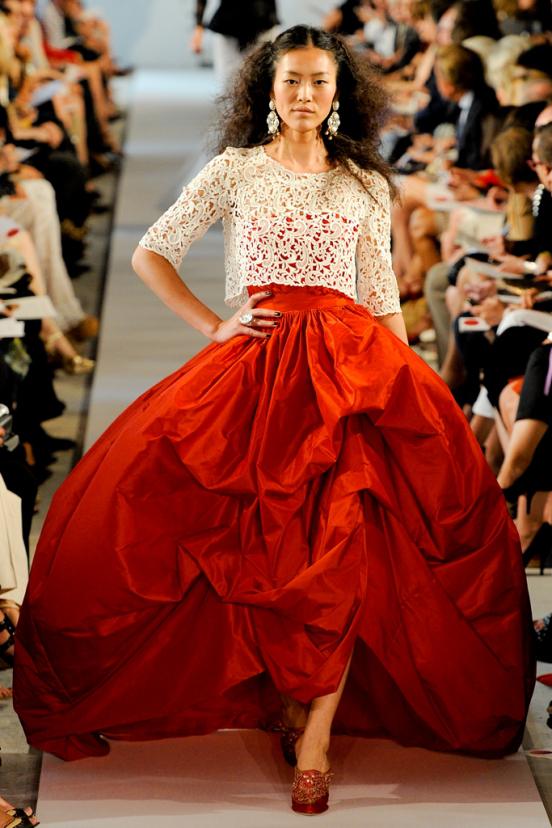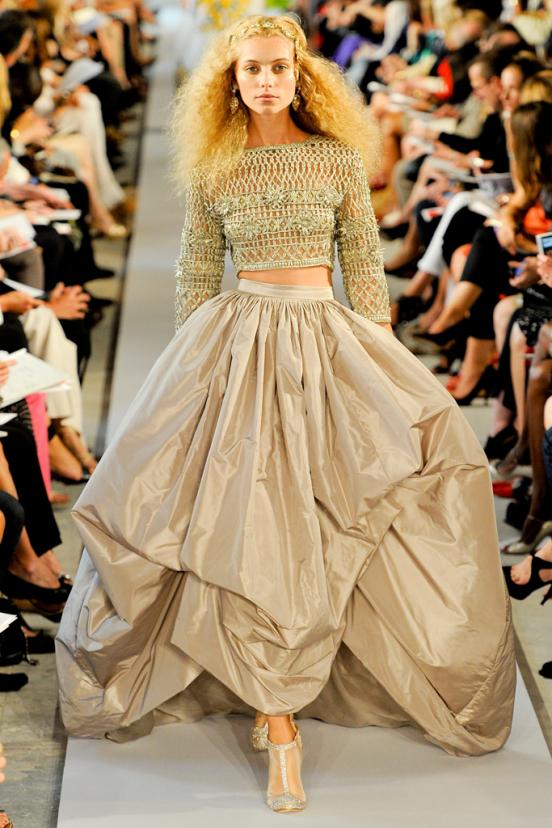 Knitted dresses Dolce & Gabbana surprised. So light, transparent clad women and thus to leave her look down to earth, even casually somewhere ... Here it is, the magic recipe: Mix the thread of silk, cotton, Irish lace, shades of peach, black, white. All season pokoldovat imagination and hook (instead of a magic wand). And here you no one else similar. Everyone will want to be like you.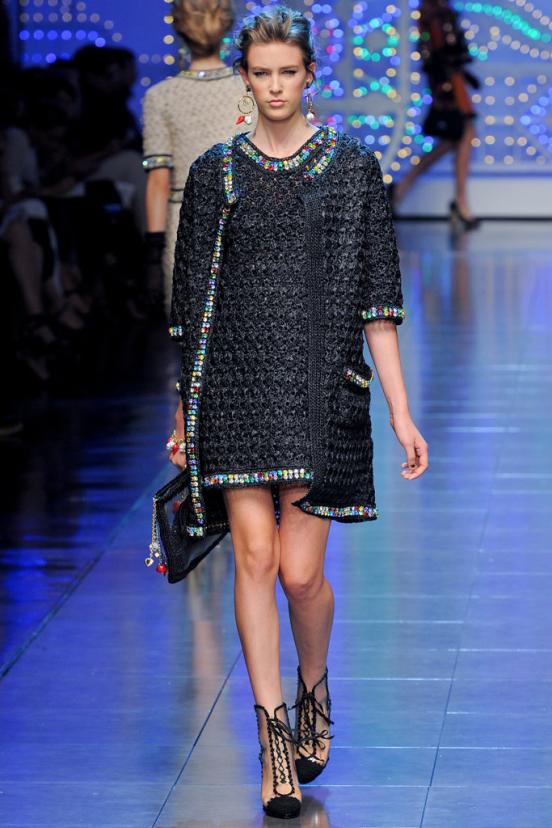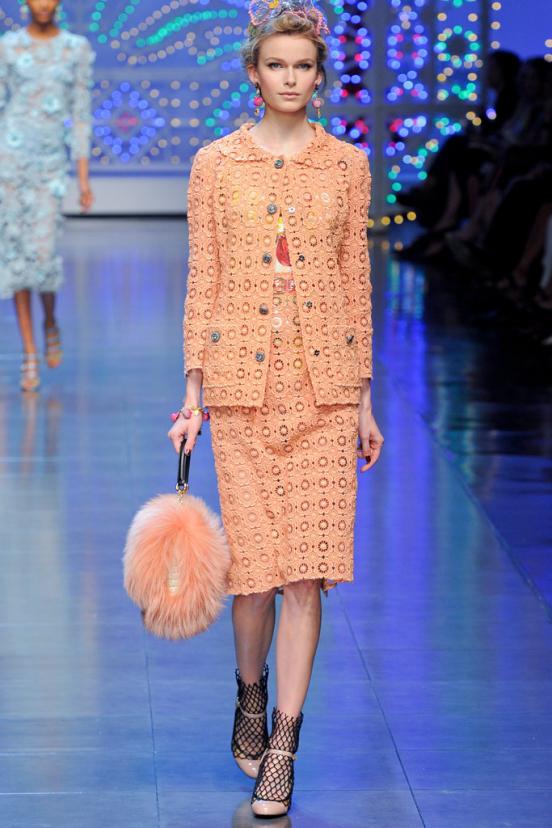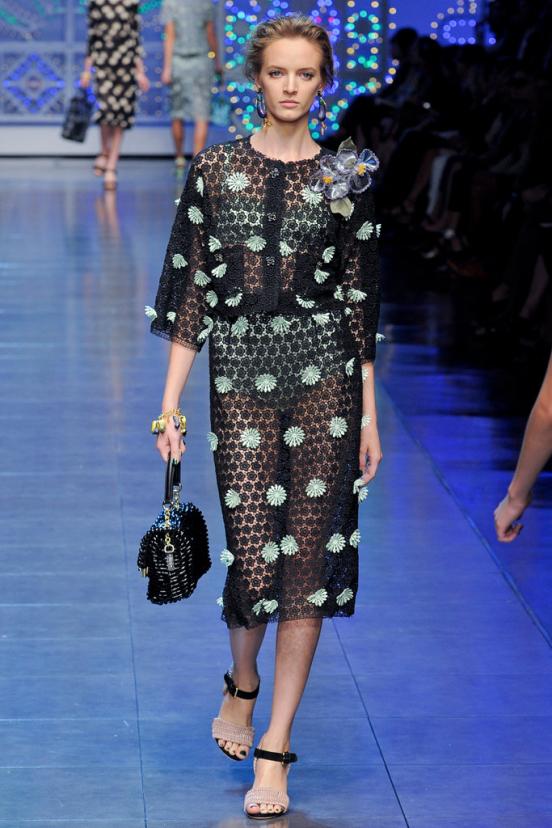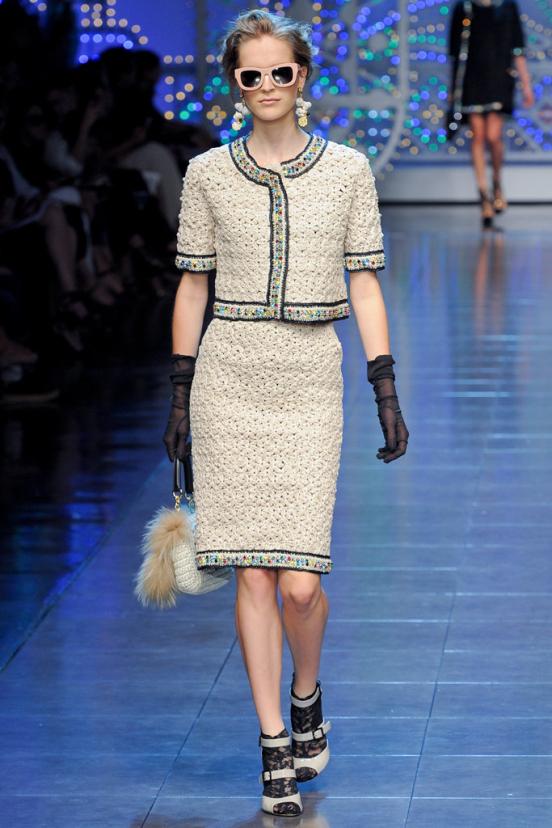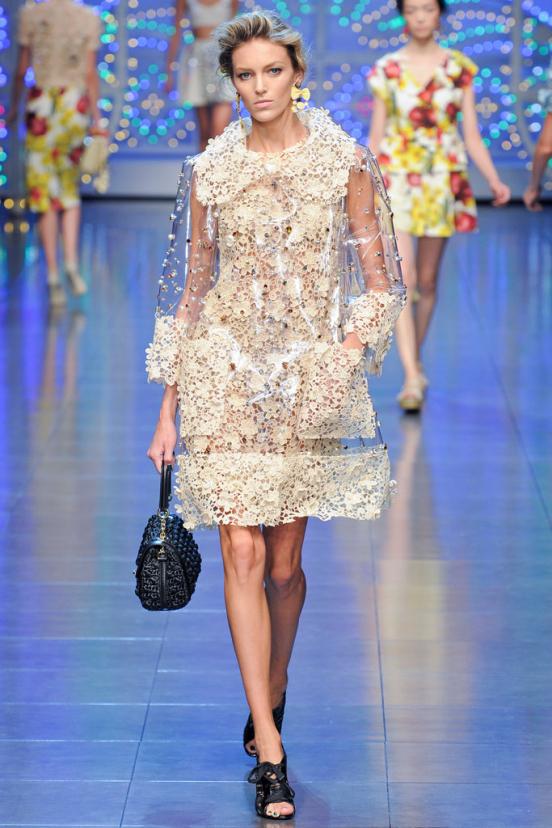 It is impossible to mention the fashion knitted, not to say about the Missoni.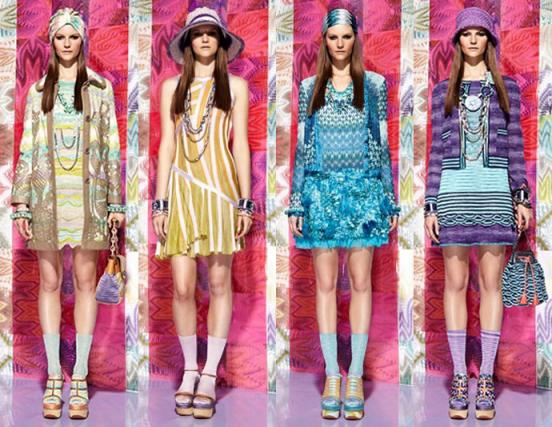 Seeing once pitted with smallpox drawing their jersey, it is impossible not to fall in love. In the new season of their models more boldly. Here there is much to learn from them. For example, how to put on all knit and look awful.
Knitted dresses, Missoni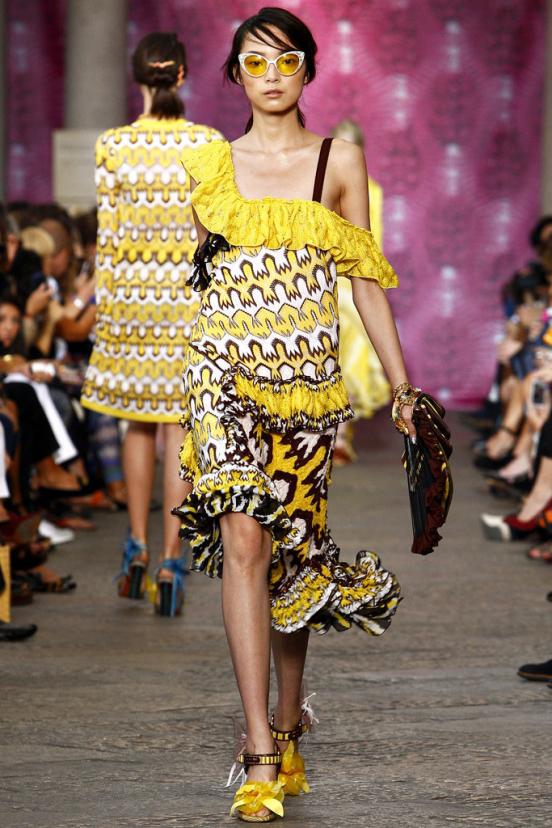 Knitted Dress Milly conquered my heart. Many colors, many details and all this against the background of this quite succinctly and even posh stuff like jersey. A feeling that if you wear a dress like that around you immediately start fluttering butterflies.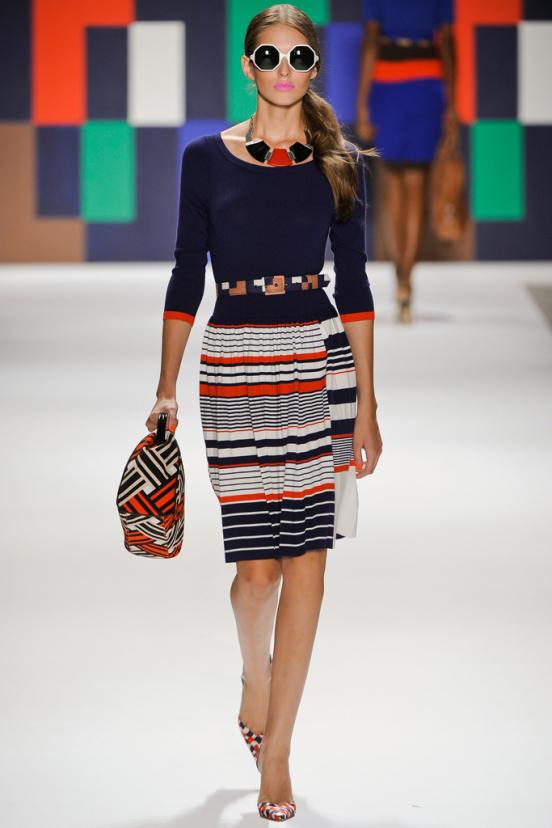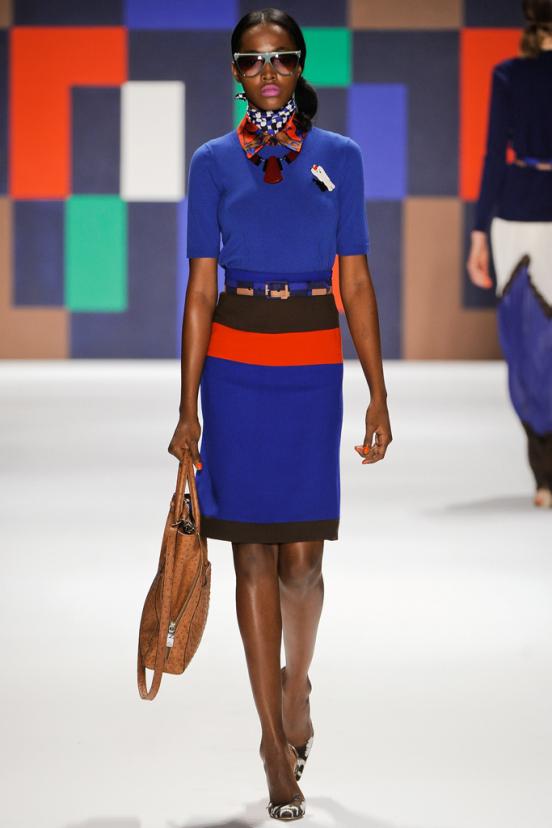 Even those designers who are considered inappropriate in the spring-summer 2012 to go completely "tie" could not not affect the trend knitted at least in part. And of course, everything could not be succinctly at Valentino.
Dress by Valentino with crochet elements.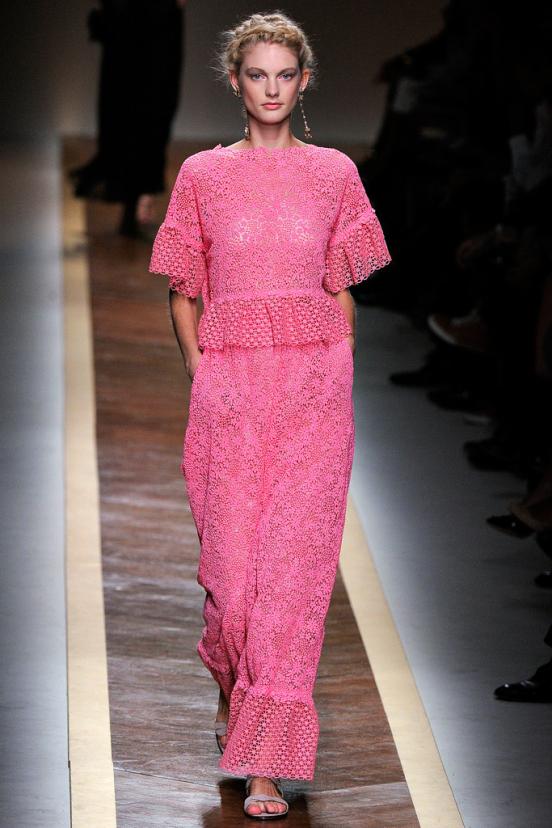 Knitted dresses Proenza Schouler could be more interesting this year. But the brand has decided to go against the trend. Knit - yes. But only black, not bright. Well, black fans abound. For me, due rustic. But, most importantly, the trend still hit.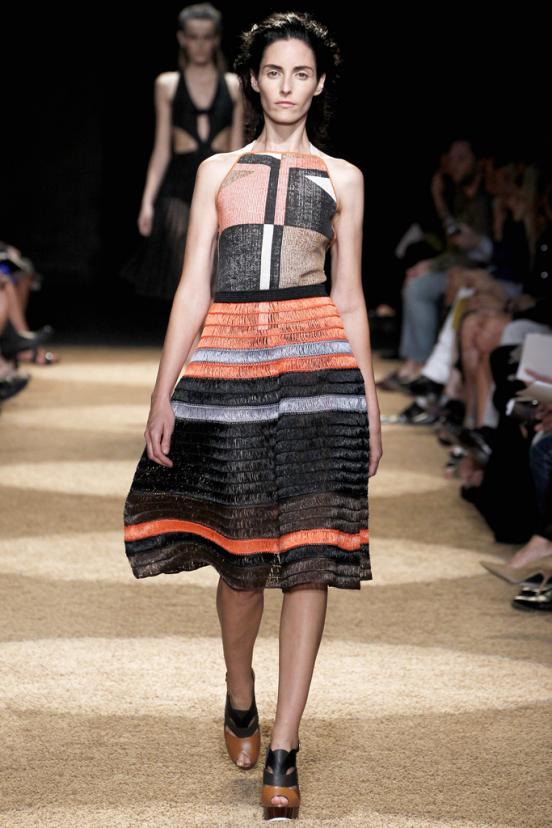 Knitted suits Kenzo ... Oh, Kenzo. Something which, as the eastern mankosti designers do not hold. It would seem that something really simple: black and red, clear lines, simple picture hook. It looks really high fashion.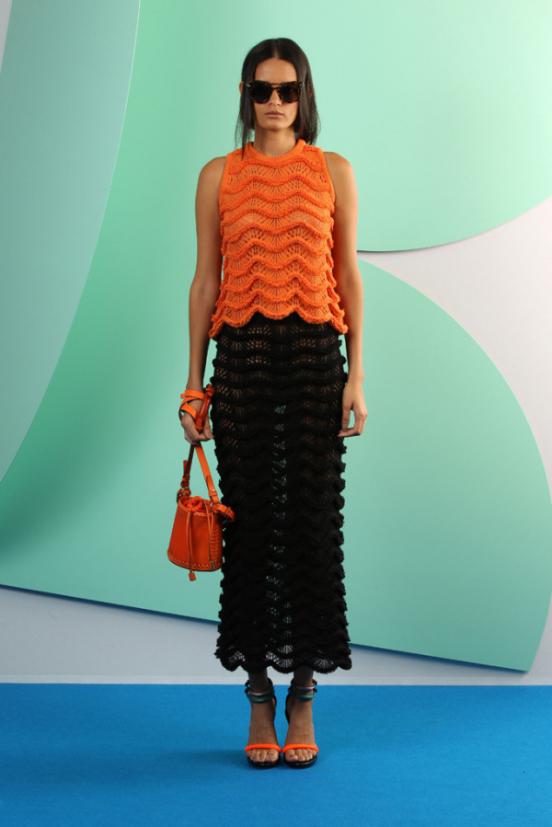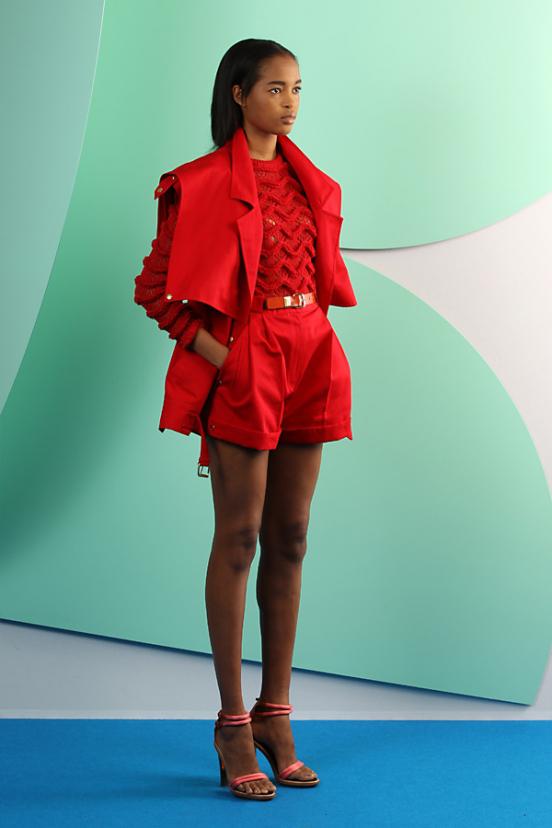 Were on the podium and those who chose to put in the form of a large knitted point. Anna Sui, for example. Moreover, these knit accents fairly commonplace in the locker room and there is almost every woman. Take the example of how to be special in every new season and does not strain the search for new things. Knitted pullovers and vest from Anna Sui.
I tracked the trends of high fashion knitted and regretted that most of these things cause others yawn and a reminder of the time when there was nothing to wear and knitted out of despair. Only there is one but not the dress makes a woman, and a woman dress. So ahead of hooks and knitting needles! And the examples you already have.