This year the group «No Doubt» plans to return to the musical Olympus, so the name of the soloist of the band Gwen Stefani, we will be hearing a lot more often. An exemplary wife, mother and 42-year-old Gwen decided that her career has not come to an end and the group «No Doubt» has all chances to lead the charts with their songs. Well, it is true, especially because fans of this team have a lot, and all thanks to Stephanie, with the arrival of a group that has become popular. In addition, this blonde is not only to give the «No Doubt» in the leading group of the late '90s, but has made a career of solo singer and also became the designer and actress (starred in "The Aviator"). Gwen does not get old soul, and therefore this is reflected in its appearance. Well, I would not have given her 42 years old, especially with some of her fashionable clothes, hairstyles, makeup ...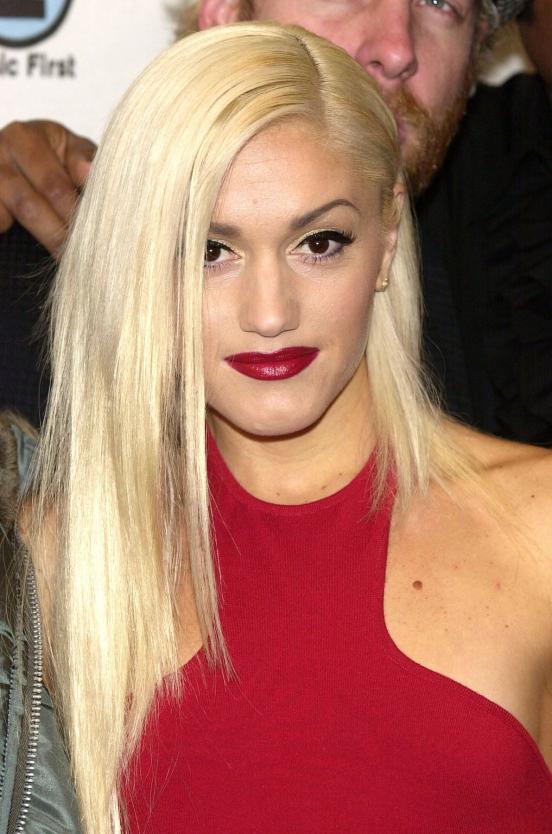 1. Oh, how unusual to see Gwen with curls and nuclear-pink lipstick! Immediately it seems that it was not her, but a completely different person. Her everyday image - bright scarlet lipstick and black arrows on the eyes - this is what it really comes and really paints. And everything else - is nonsense. I have always been for any kipish except hunger strike, but such a sharp change of image is not to face Stephanie and it is better not to take risks, while remaining true to itself and its image. In my opinion this make it very aged, and the hairstyle a la Mad Hatter did look like a clown. Yes, and brows podbavit image evaluation & quot; - & quot ;.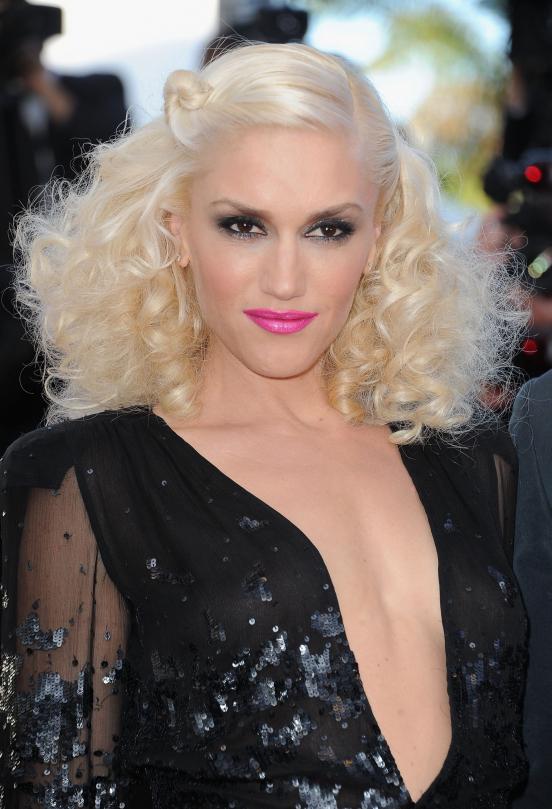 2. Unusual woman is not as predictable as Jennifer Lopez and is not as stiff as, for example, Kim Kardashian. For me it is one of the most interesting in the western show business, so I'm really looking forward to the return of her group (curious to see what they will come out after such a long break). Makeup on the lower picture completely in the style of Gwen and I like it. Hairstyles you can choose the better, but it is original and unconventional singer loves everything.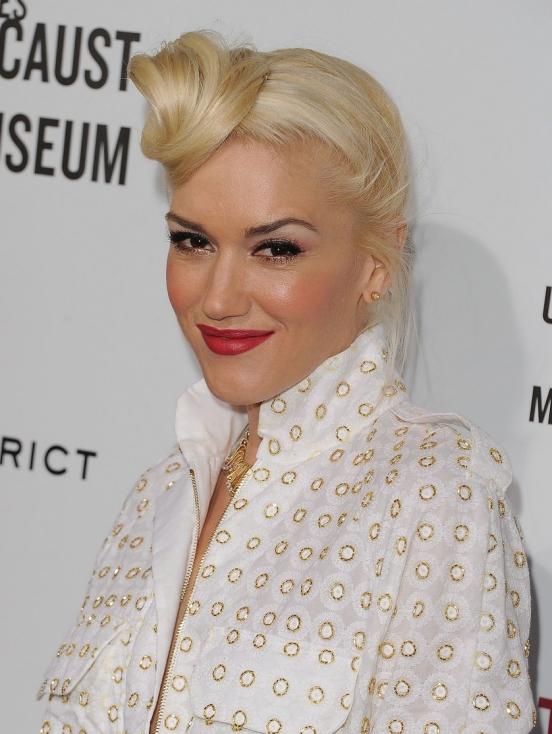 3. High beam on the head is perfectly suited for such a make-up in the spirit of Hollywood 40-50's. Blood shade of lipstick I am very like, but make-up artists as "call in" lipstick on a path that does not look so impressive, as it should be. Let Gwen thin lips, but it's a good idea, and why do worse? I do not understand ...
4. Meiko not the worst, but Gwen, he looks frankly bad. She goes over the bright, sometimes maybe even causing makeup, not pale pink mejk. While still an amateur and someone just like this Gwen hardest. Make-up artists did their best, but the lashes look unnatural, and it seems that now they are simply peeling off.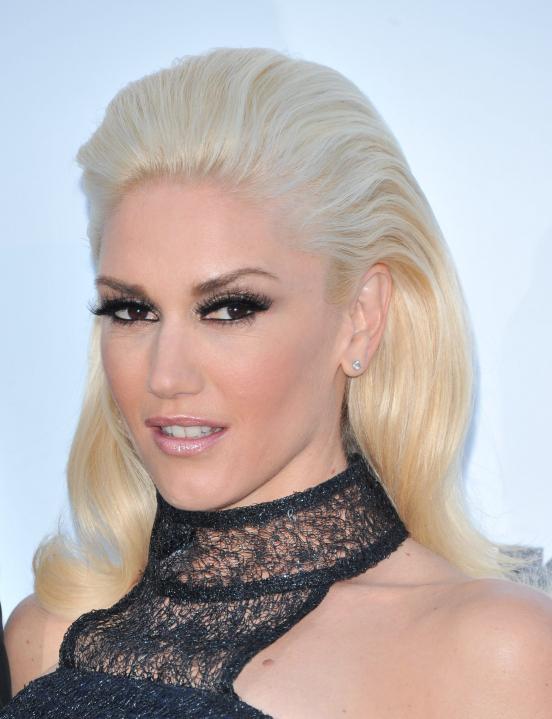 5. Excellent high hairstyle and make-up is the same. That's only in the inner corners of the eyes in vain nakrasili black pencil, without him it would be better. You know, "or all or nothing." (I said that '42 Gwen did not give, but the lines are still there, although they do not pay attention when a person walks down the street (I mean paparazzi photo where she looks up to 30)).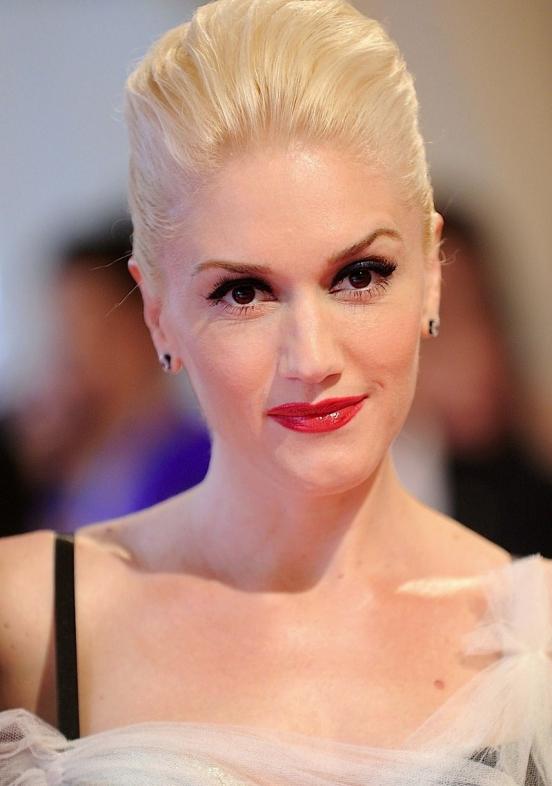 6. This is the perfect makeup for Gwen Stefani! And chic hairstyle.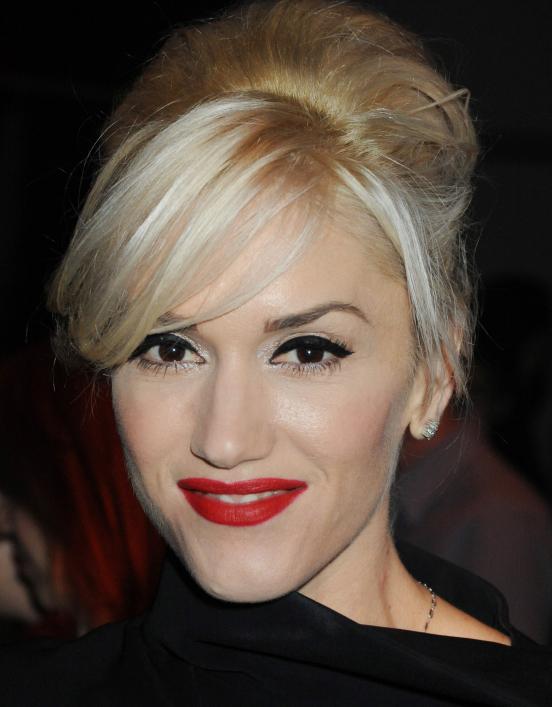 7. Awful! This is really terrible! In no case, to whom do not make a make-up and do not visit a solarium too often, and it'll look like a Gwen Stefani pictured below. While the words on the bad in this picture there is, for almost all bad, except to say about the good, and this eye makeup and shape eyebrows. Very transcripts, especially against the background of the rest ...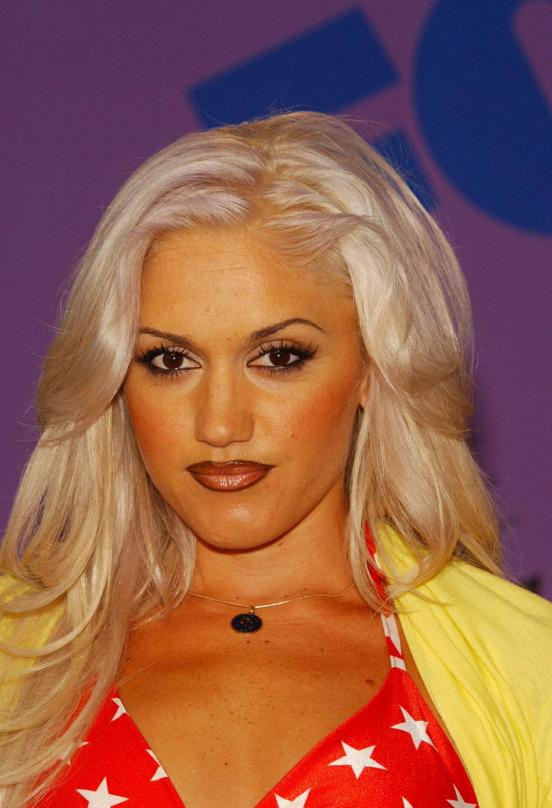 8. "I Napilasya drunk ...". Pictured Gwen if subjects, but not the essence. Make something excellent! (I envy those masters who painted her hands, I wish I had been taught).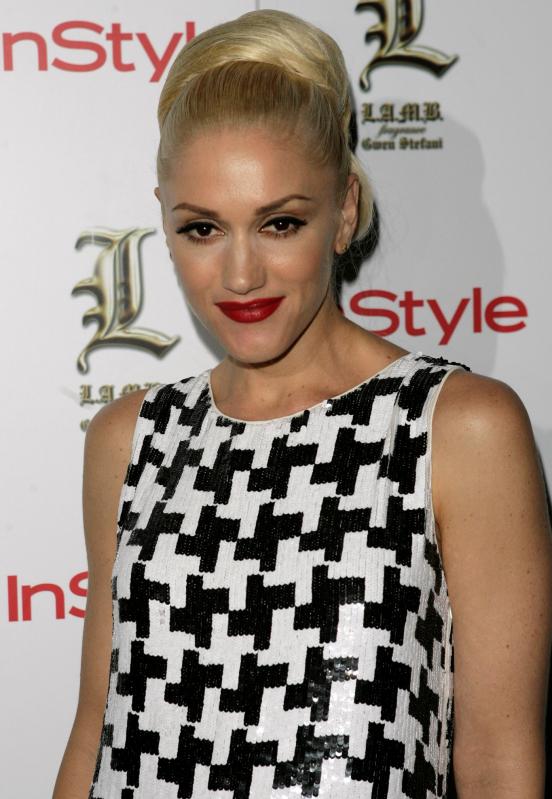 9. In a similar makeup Gwen soon fades. It can not be "a solid blonde," as he called himself Marilyn Monroe. For my taste, it looks not bright, but her feeding himself to be envied. Envy is not good, but we're in a kind way.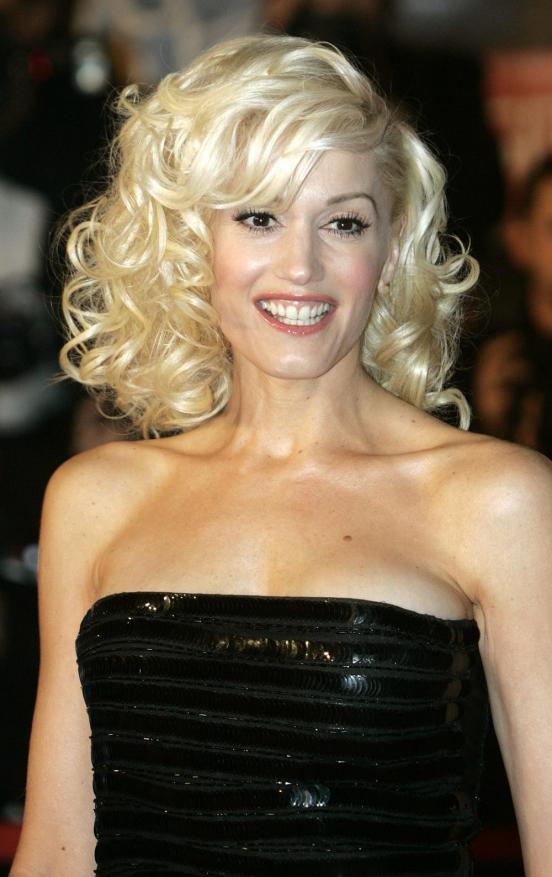 10. From this Kulebyaka on the head! Spun, twisted ... I do not like make-up, forgive me Gwen.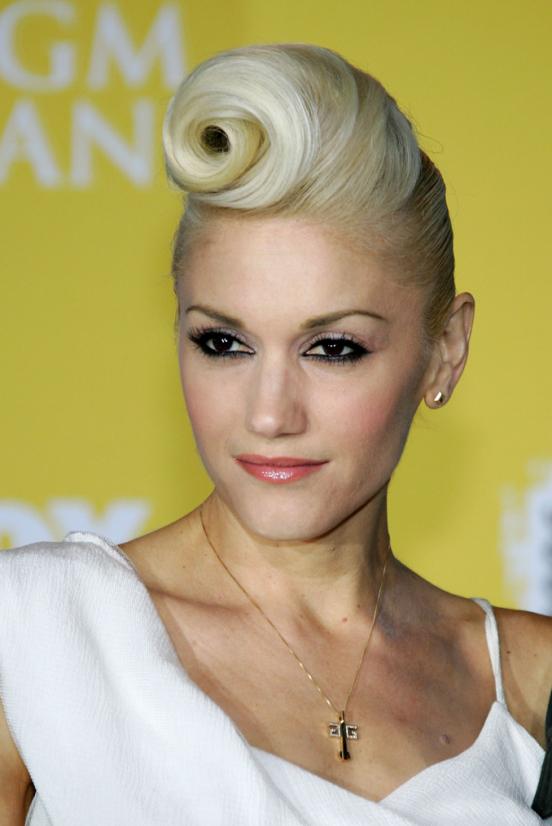 11. Mix blue and golden color is not the best idea, and proof of that eye makeup Gwen Stefani. Blue and gold eyeliner shade - this is something from the category for the most daring. It is in vain because of her make up, especially as whitened face.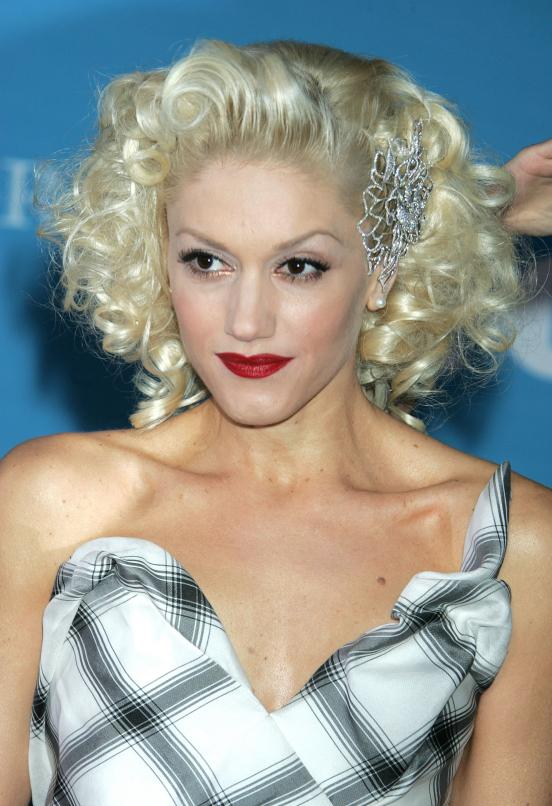 12. It turns golden liquid eyeliner in her honor. Though I do not like it, but I admit that Gwen looks great in everything else. Her eyebrows are thin.