Contrary to popular belief that the selection round of "Eurovision" - is nothing more than a formality that has no value, because future participant of the international competition has been selected in advance, in fact, everything looks different. This country was convinced yesterday, when the "Eurovision" from Russia were not chosen Dima Bilan with Yulia Volkova and Timati even with Aida, a band called "Buranovskie grandmother." Grandmother conquered the audience with their incendiary song and charm of its own. Virtually every member of this group of 70, but they are still bright and cheerful, and together they have a lot of years.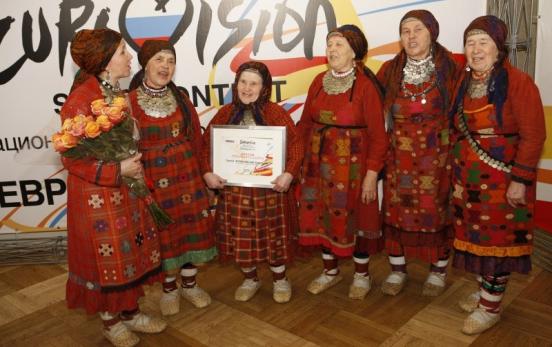 Speech "Buranovskiye grandmothers" in 2012:
Speech two years earlier (also in the qualifying round):
Folk group from the village of Buranovo Republic of Udmurtia performs predominantly international hits in their native Udmurt language, that's the song «Party for everybody», which grandma walked 24 candidates for the trip to Baku (the competition will be held in Baku from 22 to 26 May), has become a kind of medley most popular foreign hits. With its direct composition "Buranovskie grandmother" scored 38, 51 points, while their closest pursuers Bilan Volkova and Timati with Aida something around 29 points. Naturally, my grandmother did not expect this result, because they have already participated in the Russian qualifying round of "Eurovision 2010", with unsuccessfully participated ...
Speech by Dima Bilan and Julia Volkova:
"Bilan Volkova already have the right to be a coach, not a participant, so that they do not need to do that. They have a great song and a duet, but Bilan - a great artist, he has outgrown the competition. As a guest star, as a member of the jury - yes, but as a member of his word, he said, "(Joseph Prigogine)
Speech by Timothy and Aida:
"Timothy worthy steps does the West. Everything else - amateur, no more. Not interested and again, an absolute standard. But I totally agree with the opinion of the jury and the audience about the "Buranovskiye grandmothers." The worst thing in the industry - the lack of originality. And I do not rule out that Lady Gaga will sing tomorrow with grandmothers, and it will be in demand. It's so individually - they are not young, not glamorous, dressed in national costumes. They had to go even earlier "(Joseph Prigogine)
This time, luck smiled at them, because and the audience and the jury voted for them. On the western sites already being discussed age team: someone thinks that's ridiculous sent to "Eurovision" older grannies, and someone thinks that it's just a wonderful experiment that will benefit the fight with punches.
"It's okay, we are pleased to second place. Offended by grandmothers can not even because of their age. This will be their swan song. Now wait for the results in Baku.
I do not really believe in the success of grandmothers. Perhaps viewers will vote for them, but the jury - is unlikely. Grandmother done, is to survive in old age - just tip my hat. But it will be difficult, because Russia - a very different market. But we'll get sick of them, we like their song, we lit under it - and I, and Dima "(Jan Rudkovskaja)
Pay attention to the reaction of Dima Bilan, who just found out he would not go for the third time on "Eurovision»:
And a few more photos of winners qualifying round of 2012: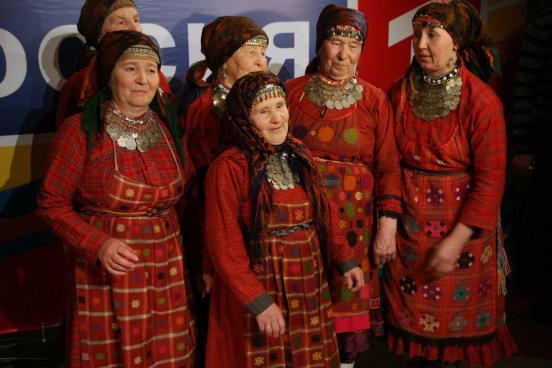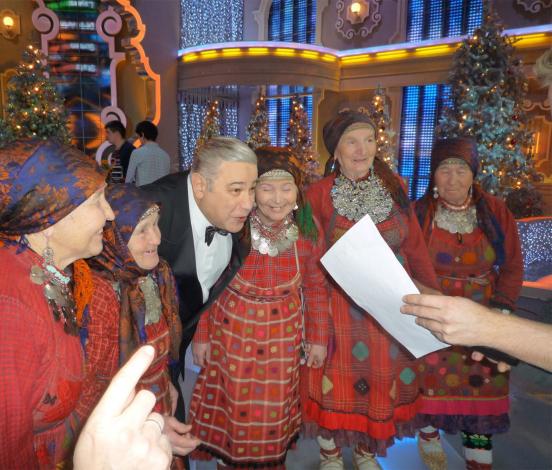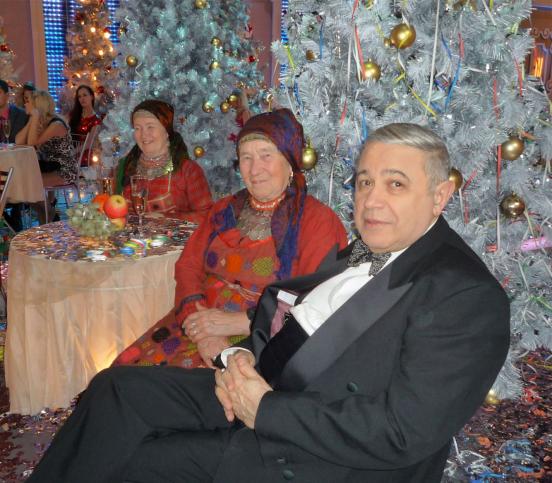 "Buranovskie grandmother who is who?