For his song «Believe» Dima Bilan took
first place with 272 points in the voting.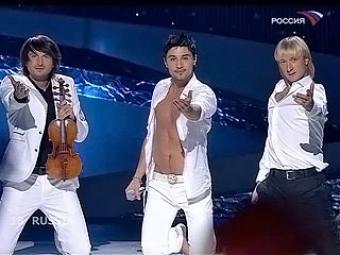 The representative of Russia, who performed the song «Believe Me», scored 272 points in the voting. Thus, the next contest "Eurovision" will be held in Moscow. Recall Dima Bilan for the second time took part in the international competition - in 2006, Dima took second place, behind the Finnish rockers «Lordi».
In the current "Eurovision" has won second place Ukrainian representative Ani Lorak with 230 points. Third place went to the Greek singer Kalomira, which gained 218 points.
53rd contest "Eurovision" was held in Belgrade. The live broadcast of the show led the TV channel "Russia".