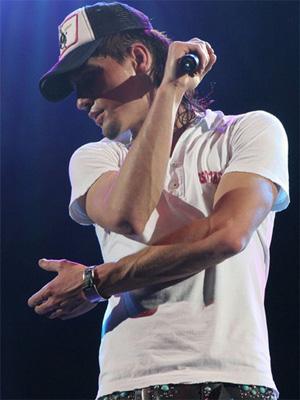 The singer Viktor Belan has no right to act under the stage name "Dima Bilan", said the "Pavel Astakhov Bar Association».
In a press release the board released in Moscow on Friday, said that according to yesterday's decision of the Arbitration Court of the capital, the singer Viktor Belan denied the claim to the company "StarPro", "Interfax».
Singer tried to challenge the agreement under which the deceased producer Yuri Ayzenshpis transferred its rights to the project "Dima Bilan" Company "StarPro". "After more than five-month trial, the Court of Arbitration ruled unfounded claims V.Belana completely rejected his claim," - said in a press release.
Arbitration Court upheld the rights of "StarPro" on stage image, name, and the project "Dima Bilan", as well as the validity of all the requirements for the implementation of producer contracts.
Lawyer company "StarPro" Vladimir Sivak said that now the singer will not be able to use their own not only his stage persona, but also to act under the name Dima Bilan, ITAR-TASS reported.
"If within a month the court's decision is not appealed, it will come into force and the singer will have to fulfill the conditions of the contract or change the nickname and stage persona" - said Sivak. He noted that in case of violation or non-producer claims Bilan agreement to it may be penalized, as well as lawsuits.
Similar decisions had previously been taken out Savelovsky and Khoroshevskoye Court of Moscow, as well as the Court of Kabardino-Balkaria, affirmed the right of the heir to the producer, the companies "StarPro" and "SoyuzConcert" in relation to a number of musical hits, created under the musical project "Dima Bilan".