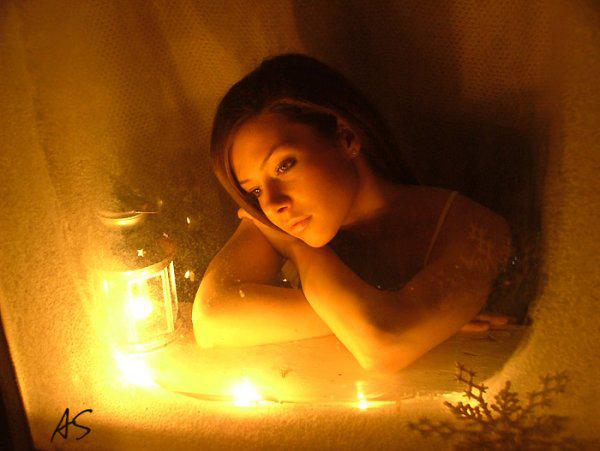 Excerpts from letters to Russian brides Western suitors (quotes from sites marriage agencies):
... Hello! My name is Gulnara. The brunette with brown eyes poluatleticheskogo body. I settled opinions. I can receive visitors, have the phone. Relatives There are Jews, and she - Tatar. If you are something like me, write, call. Your Gul ...
... God gave me the beauty, but also the parents apparently tried ...
... No bad habits and children ...
... Marriage is excluded, but possible ...
... If you philanderer, an alcoholic or a drug addict, I ask me not to write. I will not send the photo, I'm afraid to fall to some pimp. I will not tolerate cheating. And in general we get along ...
... My biological age 24 ...
... I pretty? I guess I'm an ordinary girl of seventeen. My son is 4 years ...
... I'm 44 years old, height 160, weight 60, but it is fixable. Will feed - lose weight, will feed cakes - potolsteyu ...
... Do you feel guilty towards the Jewish people? And Survives blockade breaks my parents when we go to you in Germany? ..
... I was not married. Abroad has been, and is not married ...
... If you are smart and intelligent, and from you, you can give birth at least twice, then we might be a couple ...
... If you return me my photos, then I just stop believing in miracles and wait for the prince ...
... My legs are not on the molars, but the soul is gentle and kind ...
... I write to you not because you are from America, but because I like your age and height ...
... Write your unknown girl. Ea was reading the newspaper and discover there ea found vashaya abivlenie read and agreed to ea pisat you Pismo. My name is Tamara graduated from Grade 10 and uchilishiya in the Ivanovo region. there ea worked Trier years ... Well, at this stage up to ea pisat dosvidaneya. Waiting for you al ...
atveta
... The son of 10 years. Not inclined to completeness, thin. But at this time
slight variations in FIG. I'm pregnant 4, 5 months. Are you shocked? But no one forces you're not choose me ...
... I do not know if it will fit in the first letter, ask the 4000-5000
dollars ...
... I would love to have learned English. Of course, if only to be mutual sympathy ...
... Now I have 2 screens open the third eye. I know the human disease for photos and apartment number. My main dream - to live abroad ...
... Can we combine the divine music, to play music together is always a joy for the soul ...
... I do not like red fortified ...
... The most important thing in the parameters that I have an innocent maiden. Not yet met a man who could devote entirely ...
... With regard to the mind and all the rest, that, as you know, the letter did not describe ...
... Even if you did not answer me, know that I will never forget you, and I will remember you forever.