Long dress - an essential part of the modern woman's wardrobe. This trivial thought is no surprise. Amaze others now taking designers, fashionistas have submitted the most sophisticated models of dresses on the floor. Of course, not all pleased abundance: some prefer shorter model (Just Cavalli), or medium length dresses (LV, Burberry Prorsum, Gucci). But there were real fans of night images. We talk about them.

Alexander McQueen
The brand has shown a truly shocking model. Even if you ignore the incomprehensible hats, dresses seem to be something unearthly. In a fashion classic colors. And, of course, gold and silver. Shoulders are usually covered with lace. And dress light, flowery.
Particular attention - on the dress with a train. How can look sexy woman in a dress ?!

Badgley Mischka

One of the most complete and varied collection of dresses to the floor. Meringue, gold, canary, fuchsia ... The colors are no limitations, as, indeed, in Silhouette: straps and corset, laminated and straight year and the Empire ... In general, Badgley Mischka will please any.

Bottega Veneta

This is an example of the classic understanding. Light, flying, flowing like clouds consisting of ... What is poetry. Simple and tasteful.
Christian Dior

Brand struck revealing outfits. Hints are no longer transparent. All the obvious! But dresses do not look vulgar. Most ascetic interesting. Colors muted, pastel dilutes the classic black.

D & G

This is where the classics of no trace! Gypsy motifs, bright spots, unimaginable combination of prints. Esmeralda comes to mind. She wore a dress and forward - in search of Phoebe (God forbid).

DKNY

New York, it seems, yearns for simplicity. Monotone dress completely casual. If you want to focus on the beautiful figure, it is better to choose a dress with a train in the interpretation of Donna.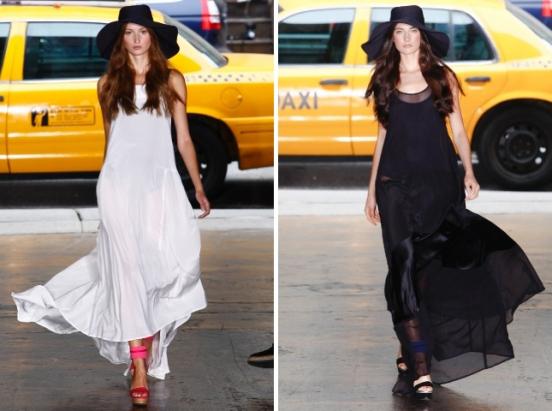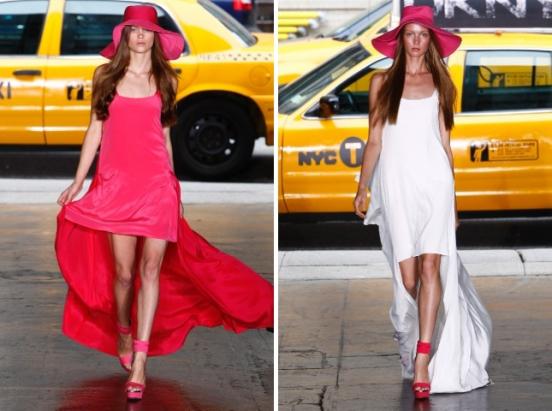 Donna Karan

In this collection, Donna did not stint on the prints. "Primitive drawing" and Aztec motifs unusually attractive. There are dresses with straps over one shoulder, two or no. It draws attention to the orange model. Juicy.

Emanuel Ungaro

Watercolor painting was present in several models Ungaro. Excellent combination of blue and scarlet. There are more delicate motifs. And, of course, gold. Ungaro bet on flying fabric (as, indeed, and many others). Again presented by Empire-fitting model, sleeveless dress.

Giorgio Armani

Association with this collection - modern and geometry. Clean lines, no smearing. Moreover, all gently. Still, a pastel background: mint, gray-blue, cream. Special attention to style: a new modification of "tulip».

John Galliano

And again - revelation. Transparent fabric, perfectly chiseled frame the female figure. Men dream about it. So as not to shock them finally masters advise unlike fashion models still wear a dress transparent underwear.

Valentino

Very simply, in my opinion. Many simple. There monoplatya without sleeves, and lace, and whole closed models. Originality only accent shoulders. The rest somehow monastic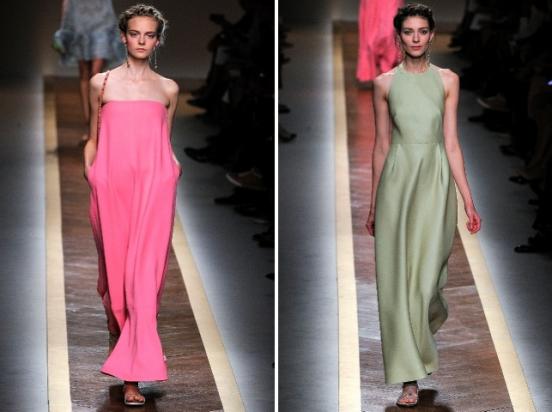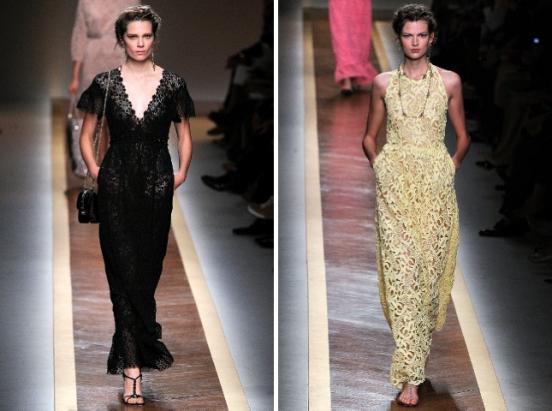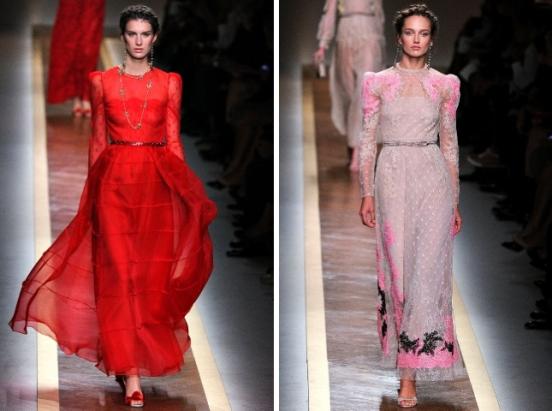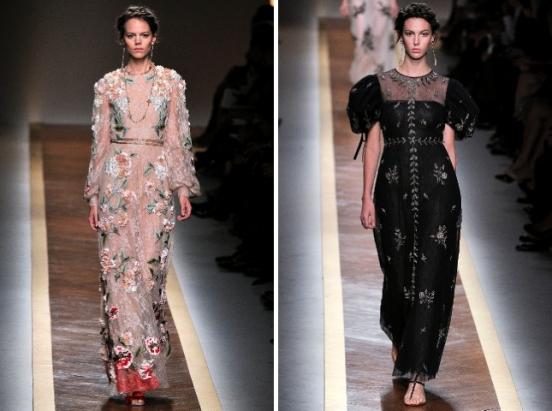 Versace

Finally, a real bonus - a good imagination of the designer, nautical theme, gold and bright colors. Eye rejoices. Yes, and the body looks great.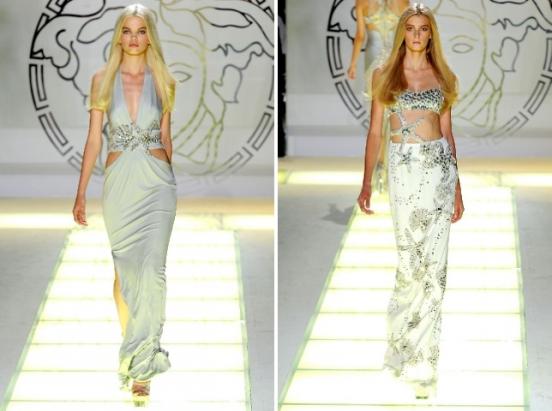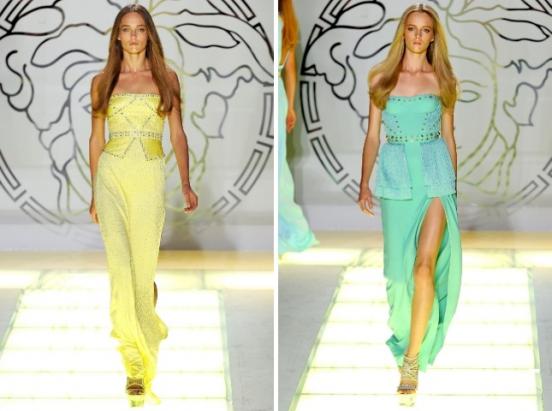 As always, I want to finish the phrase, "The choice is yours." The main thing is that the choice is. It remains to find the time to get the right model.