Certainly, «Met Ball» - this is an event where celebrities have to surprise all its luxurious outfits, but do not forget about makeup with hairstyles, because of them, too, depends very, very much. I suggest once again plunge into the atmosphere of the celebration of life, which was held recently in America, and look at the stars Hair & Beauty.
Babette that was created by hairstylist color Rosie Huntington-Whiteley, takes us to the beginning of the 60's, when Brigitte Bardot brought into fashion this stunning hairstyle. Rosie reincarnated as luxury Frenchwoman not only because of the shell neat hair, but also thanks to the enveloping view from under thick lashes. Available from Englishwoman was gone, she became a true Frenchwoman, distinguished elegance, charm and superb style. Flying gait, his head held high, thin and fragile figure, beautiful make-up in gold tones and perfect Babette - that's what the look on Rosie «Met Ball 2012».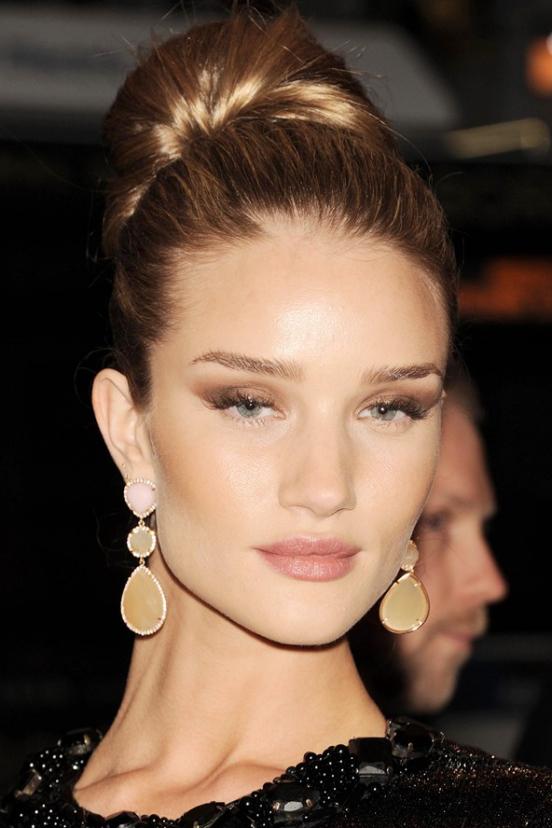 British 26-year-old actress Carey Mulligan chose all the other packings light golden curls, perfectly suited to the dress. As for a make-up, then all is not so wonderful. Is it visible shadows carefully nerastushevany? It is evident that if they do not fit the image of Cary? Well, of course, yes, yes and yes again. I'm not special, but I doubt that would have looked beige palette here is worse than blue.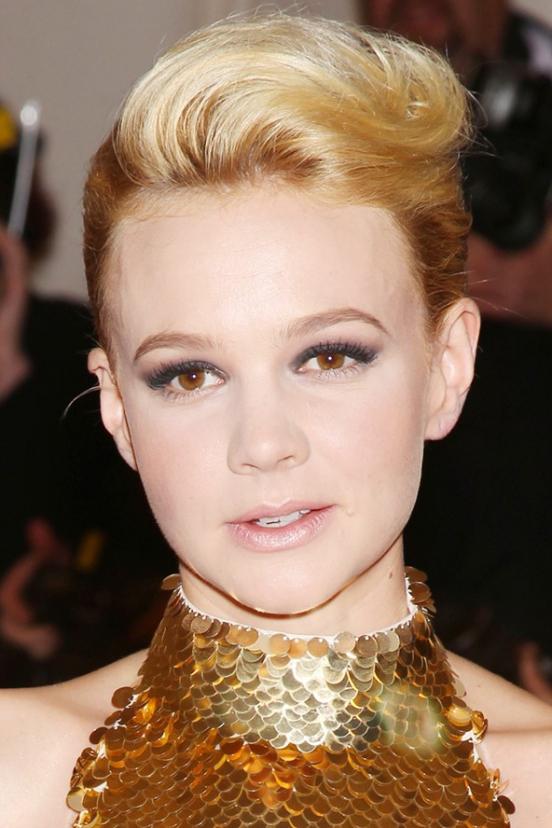 Happy mom Beyonce has not surprised nor their dress nor their makeup, or even haircut. Classic - this is the last choice was the singer, whose eyes do not lie - it is really very happy. With sleek hair Beyonce has repeatedly appeared at events and makeup - arrows and peach lip gloss - is not new.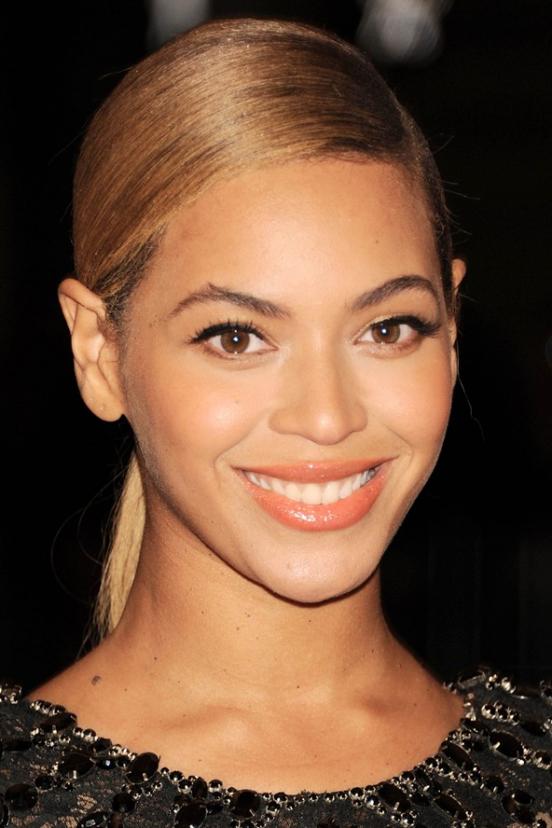 This time, Cameron Diaz looked fresher than usual. And good hairstyle and makeup reliable (beige tones never fail). But my God, look closely in the eye Cam. Sadness, despair and indifference read them. And now look into the eyes of Beyonce and you will feel the difference, when a woman has her family and when it simply is not. Diaz charming woman, but goes out and fade in the eyes ... Even her smile branded gone somewhere ...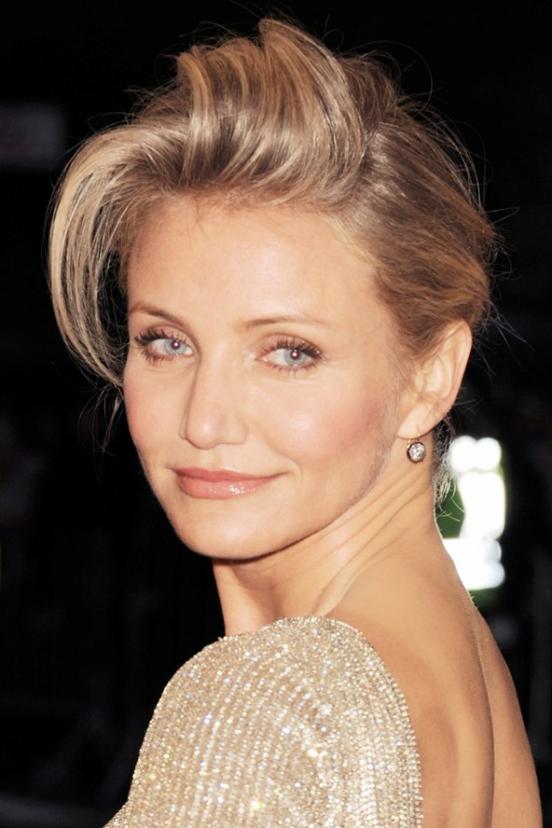 Rooney Mara as the BBC, did not create a "fountain of tender emotions" on his little head, but only made whether the beam, or a ponytail. Hair to hair, make-up but leaves much to be desired: the golden shadows badly combined with bright lipstick color burgundy.
By the way, Rooney is very similar to Miranda Kerr on this picture.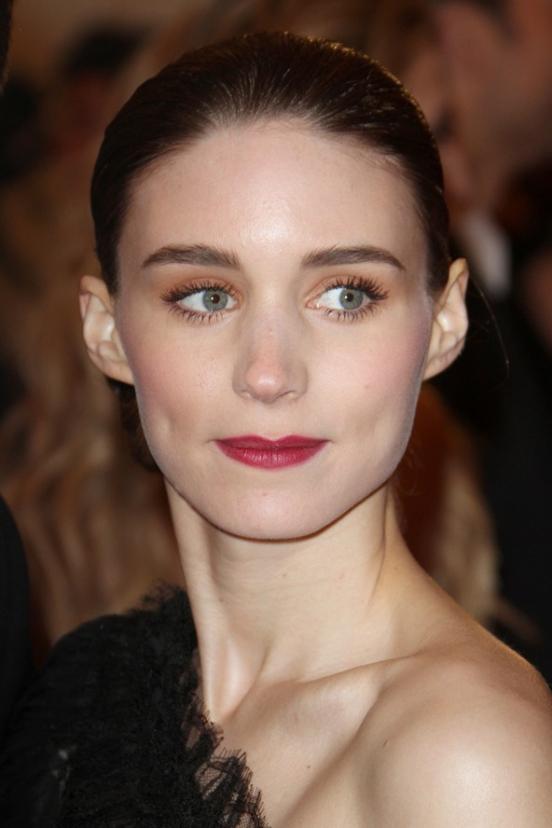 Rihanna, as expected, caused a stir. Chic hairstyle, though most fans and found it too pompous. Fashion gold makeup successfully added the image of the singer, so it is no wonder they say that the golden mejk allows you to turn from a simpleton in the treasure (though to Rihanna is not the case, so someone who is, and it definitely is not a simpleton ...).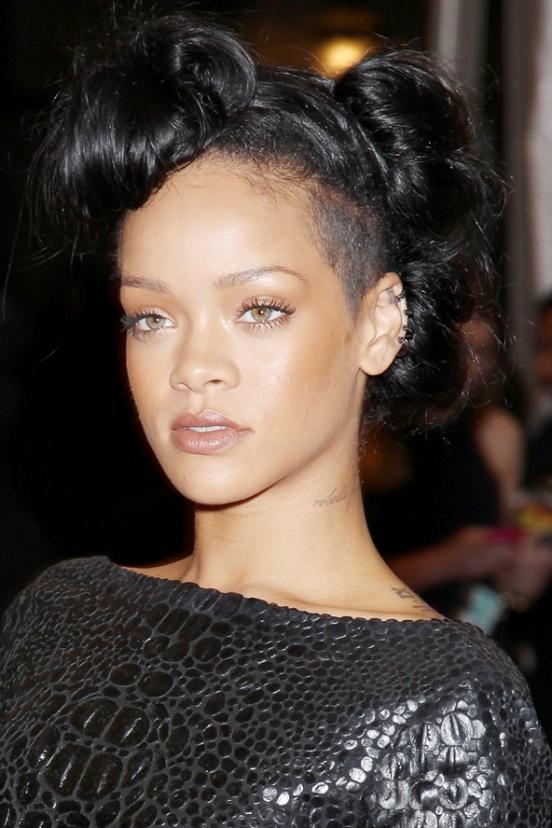 Shiny healthy hair Diane Kruger does not need haircuts, styling quite ordinary. The skin, the actress also the envy of good - siyaschaya and healthy. Powder Bronzer, played a significant role in sion beauty ...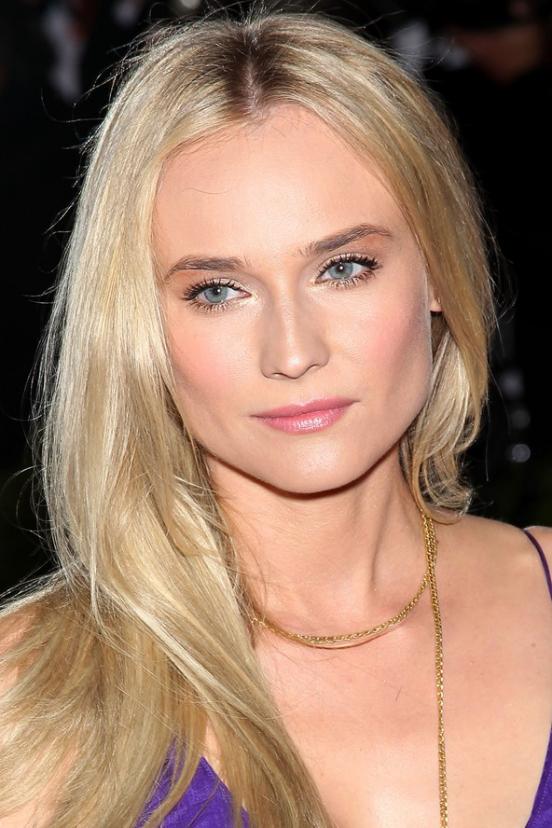 Sarah Jessica Parker once again let down her long curly locks and everything would be fine, but the roots had grown already on the meter and it is time to be a hairdresser. Have this actress or so, it returns its color can only guess, but the whole thing looks to put it mildly not. As far as the make-up, then there is Sarah has not changed himself and struck soft blue flickering shadows to her eyes, color of the sky sparkle with new colors.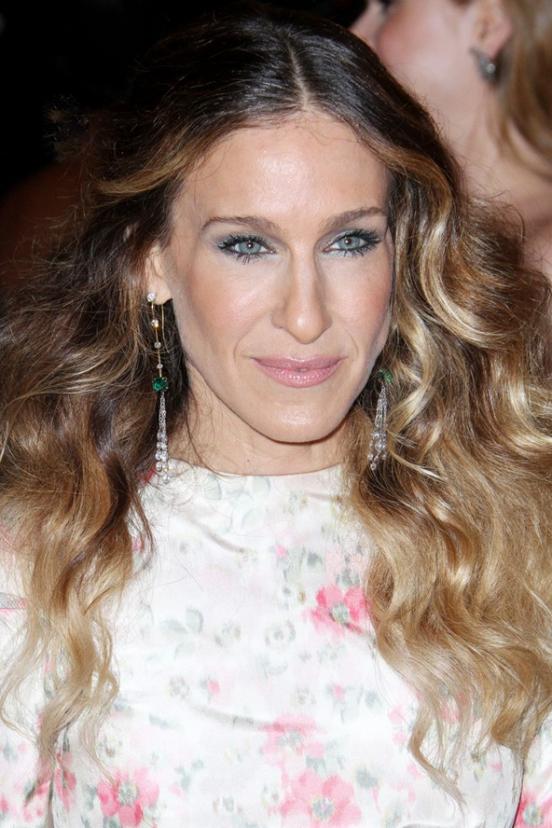 Carmen? Esmeralda? Jasmine? Nah, Camilla Belle. Crazy attractive!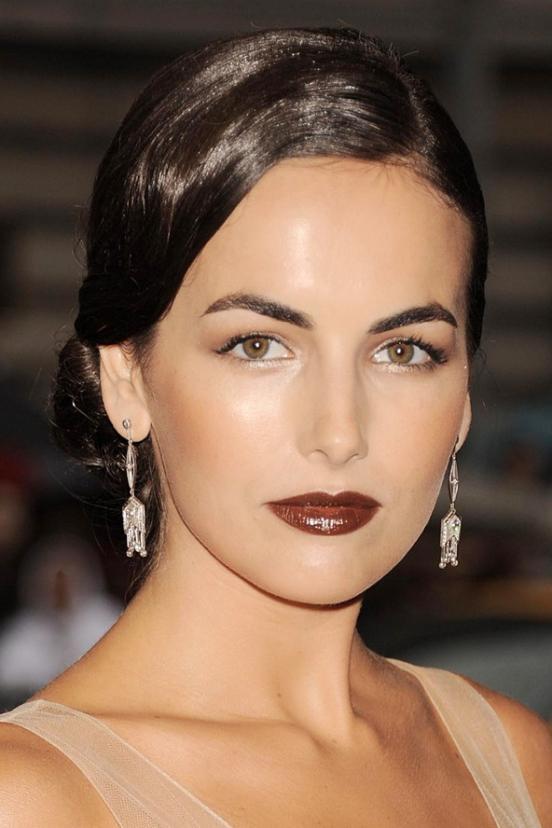 The Canadian model Coco Rocha reminded me of a funny parrot. At first I did not notice this trend colored strands, but after looking it turned out that they are, although there is no place for them. Honey-colored hair ennobles Coco, but pink hairstyle makes misunderstanding cheap.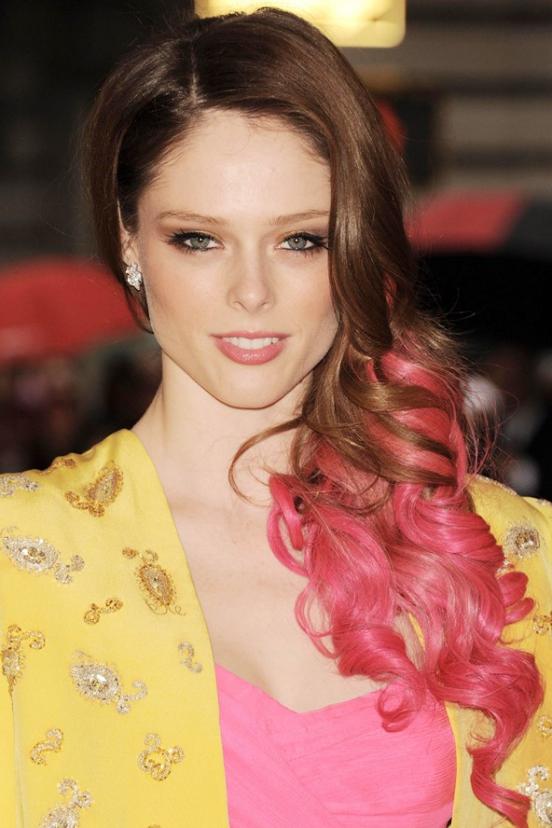 Dianna Agron. Just a beautiful girl, but not a drop of diversity, and the expression of emotions I did not see it.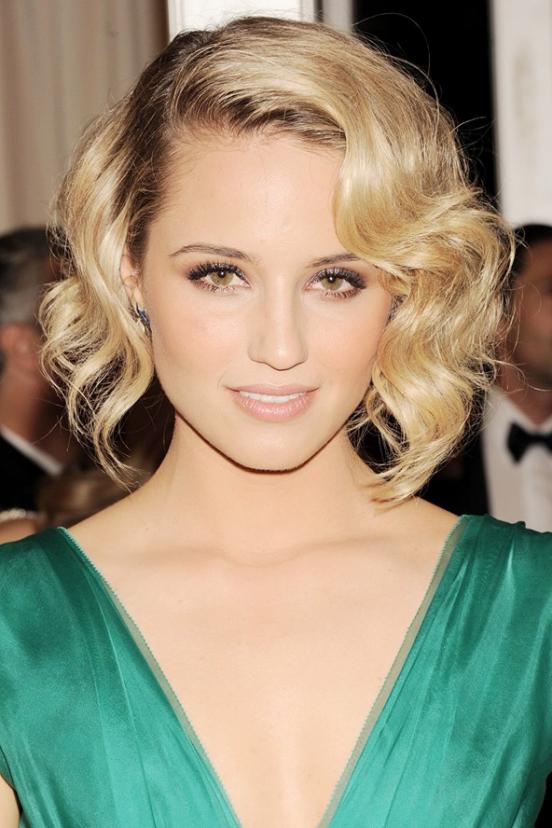 Supermodel Gisele Bundchen our time has arrived to the ball a la naturel. Slightly tinted cilia and dedicated cheekbones and no longer need zamorchivatsya, you're the girl with the prefix -Super and therefore always on top.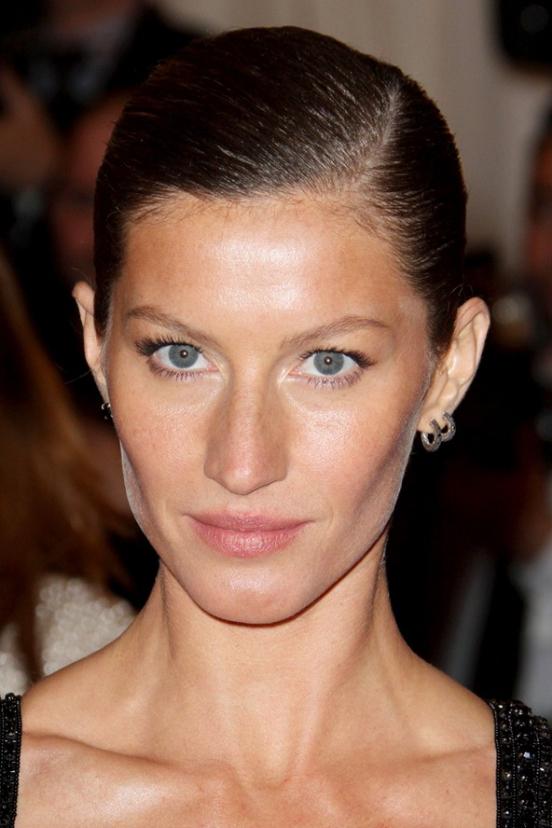 What did not make for the sake of the role and in this respect Mario Cotillard - a first-class professional. Otsrich bang, I think every girl is not easy, let alone such a ridiculous even more so. But makeup compensates everything he's a great!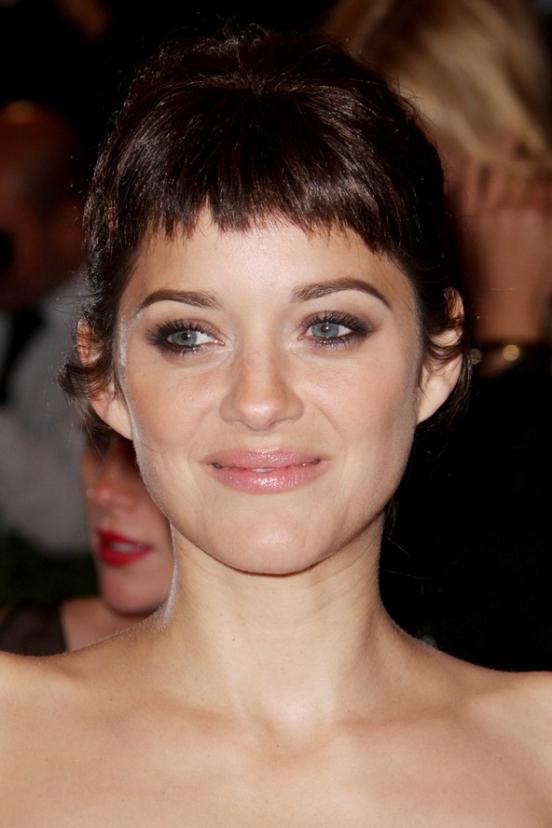 AAAAAAAAAAAAA! Mom, Rodi me back! This is a gesture or zamorochennye Mary-Kate Olsen and even. Vidocq one more, one might think that the girls house burned down, and she still kicked the ball to turn heads "pryntsa» ...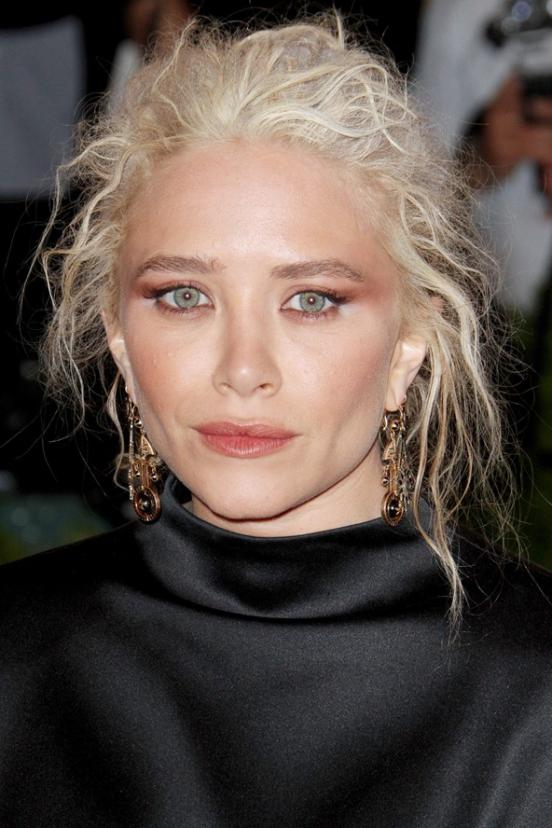 Me or think or Gwyneth Paltrow is actually very, very changed lately. She like many other stars did not do somersaults of his rare hair, but simply "pomaded" them, so surely look elegant and refined. Make up at least, but I think Paltrow would not prevent false eyelashes.