What's it like to be president, and later prime minister of Russia? Dmitry Anatolyevich Medvedev, who managed to occupy these positions at different times, says that is not easy, oh how difficult. Perhaps partly in order to prove that he, native of Leningrad from a simple family with low income, a lot of work and time to make their 46 does a lot for his country, Dmitry Anatolyevich created a Twitter account. Following the example of many celebrities Medvedev writes daily tweets and leaves memorable pictures. So, meet the standing ovation of diligent boy in class and most talked politpersonu Russia after VV Putin - Dmitry Medvedev.
"He tried very hard all the time devoted to learning. It was rare to catch on the street with the guys. He was like a little old man "- recalls his first teacher ...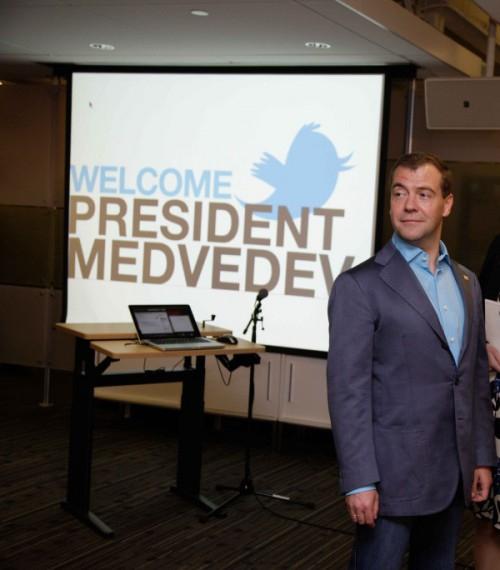 Dmitry Anatolyevich and Steve Jobs when he was still in good health, in the central building «Apple»: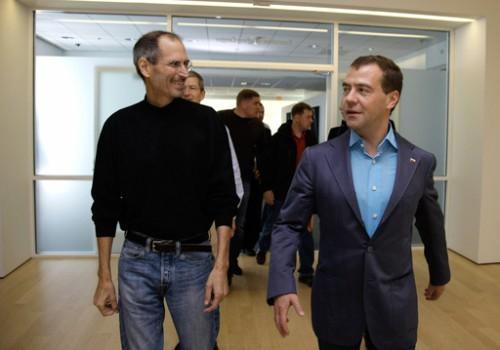 While I photographed the house of the Russian delegation in Canada, photographed me.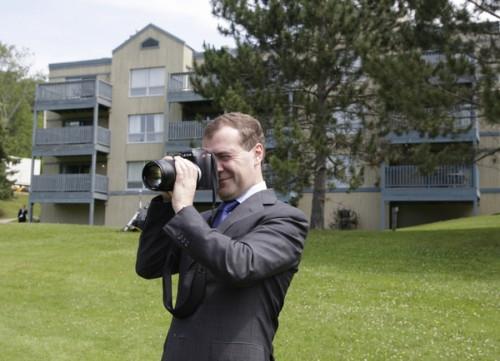 Held the first meeting of the G8 and a working lunch.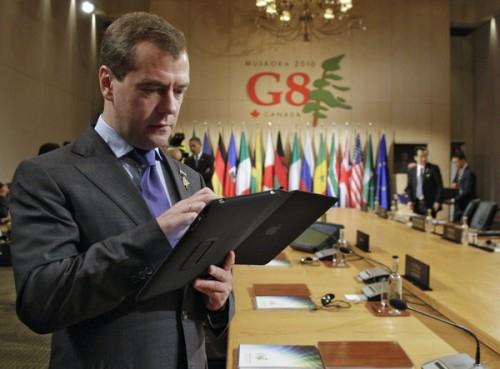 "Eight" - a good format to discuss the world's problems. Russia - an active participant in the negotiations.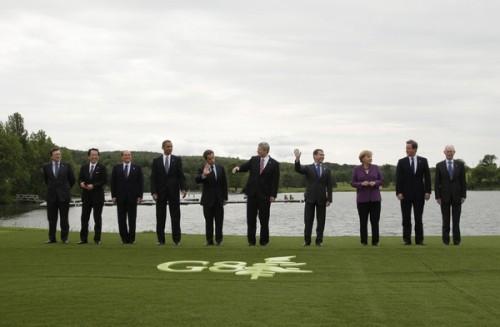 Met with Sarkozy and Merkel. Discuss common approaches to topics G20. Congratulated the angel with a victory at the World Cup in South Africa.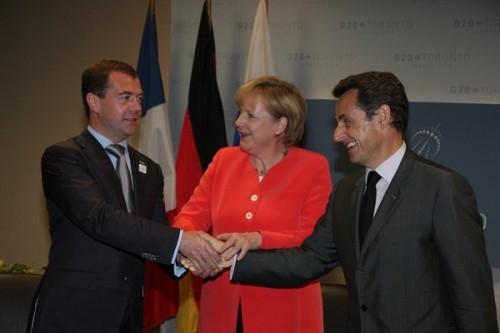 It's always great when you see happy people :)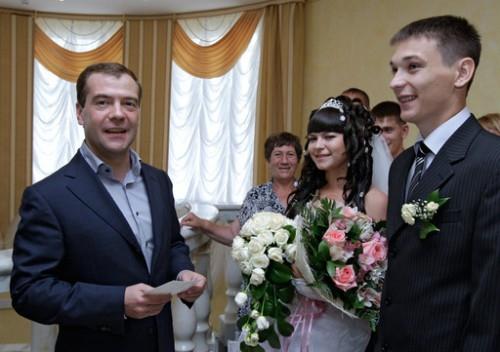 Each family - it's not only the husband and wife, but also mom and dad, grandparents, and most importantly - the children.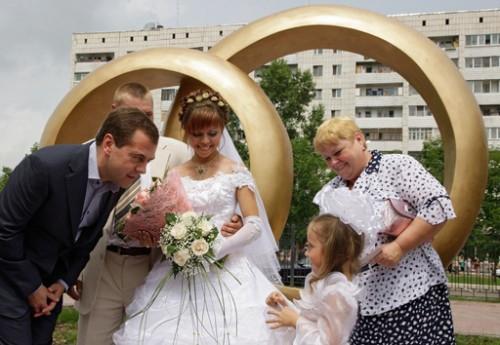 A trip to the Far East is complete. Such trips - not an easy walk. Journalists, too, a lot of work.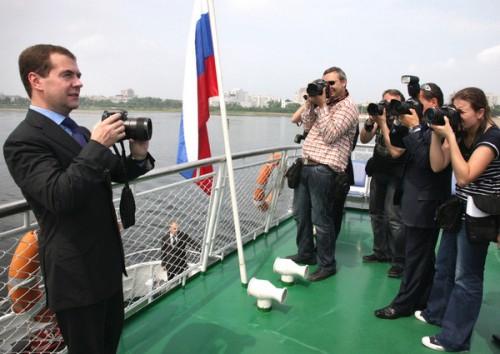 See all their pictures, and their own - very few people. Especially since they are always hiding behind the lens ...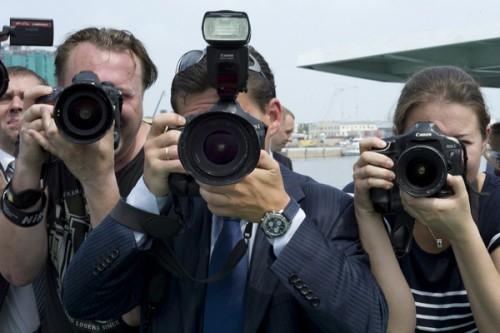 Met with Bono of U2. He is not only a famous musician, but also a founder of several charities.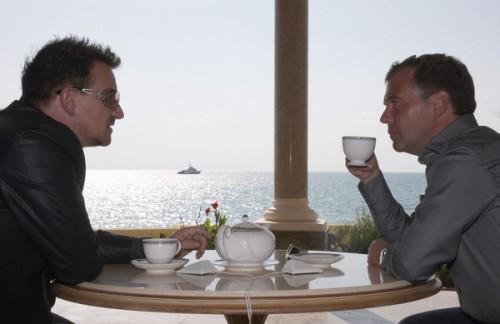 Today opened the first Orenburg Presidential Cadet School.
In Orenburg look Agrofirm, dairy factory and talked to gardeners. Here on 6 acres grow watermelons.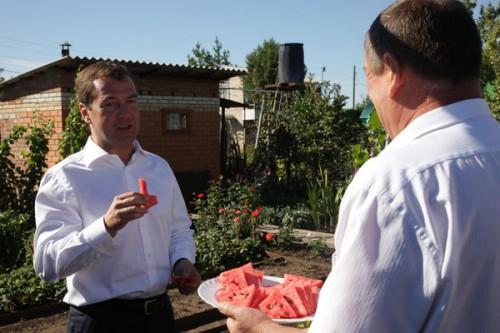 Tomorrow will be a meeting to discuss the issue of food prices. Orenburg drove to the store to talk with customers.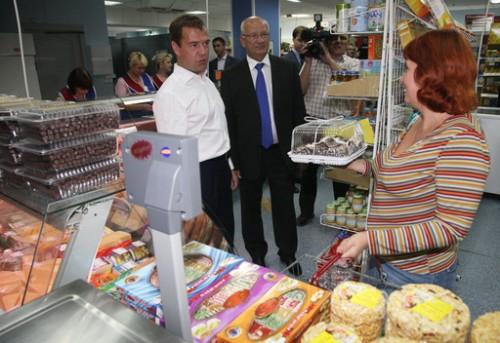 This year, 300 years of tsarist village. There continue to save and restore the monuments.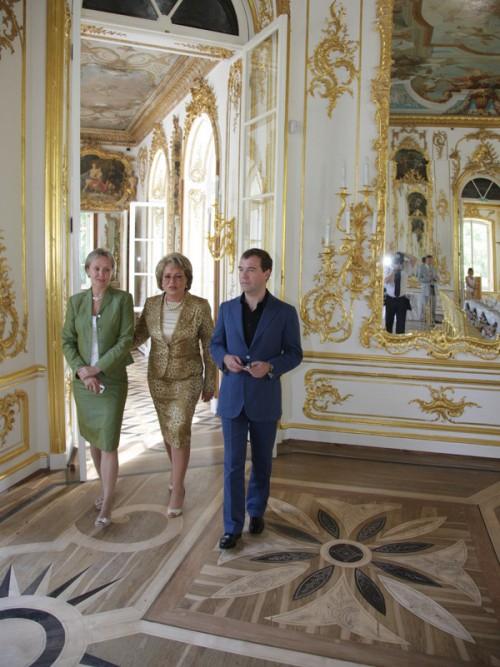 Silvio Berlusconi kindly showed me his hometown - Milan. "The Last Supper" by Leonardo - a real masterpiece.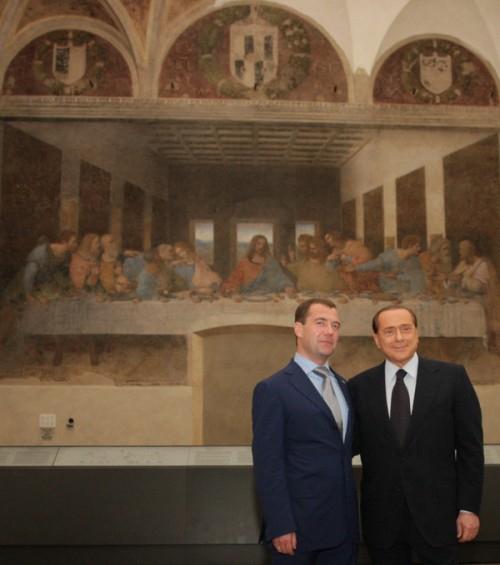 Today Kursk talked to pensioners. There are many problems. But there is a possibility to solve them.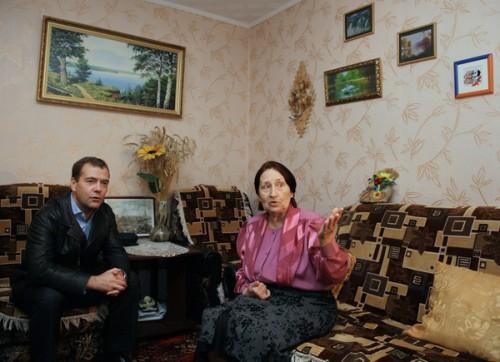 Bread and milk - with the exhibition "Golden Autumn". It's very tasty!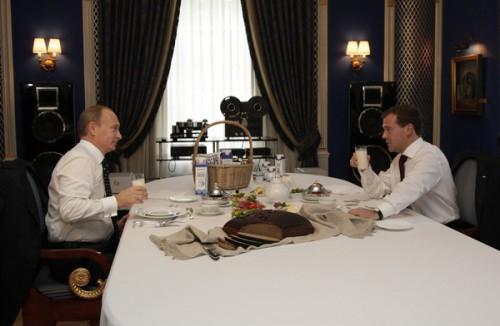 Pleasant to listen to good music!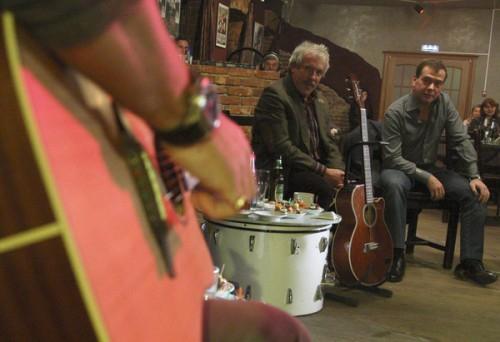 Arnold Schwarzenegger spoke not only about investments, but also about the sport.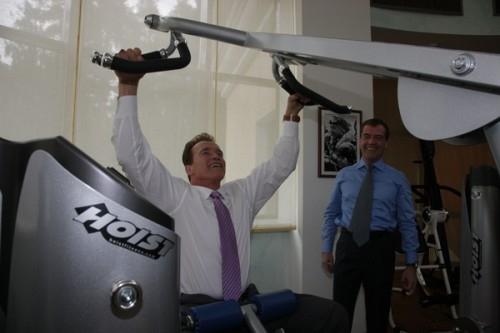 Today my wife and I took part in the census.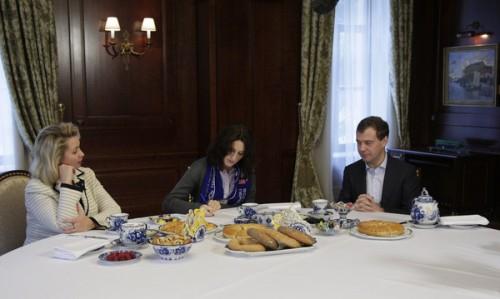 How many beautiful places in Russia! Kunashir.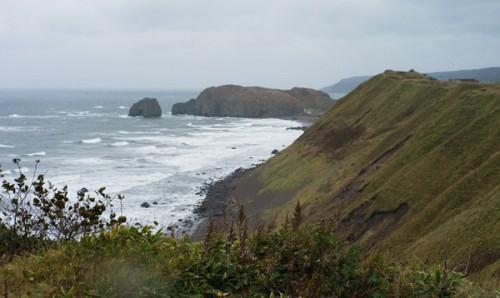 Yesterday evening with Vladimir Putin looked "Brest Fortress". Not a bad movie about the Great Patriotic War.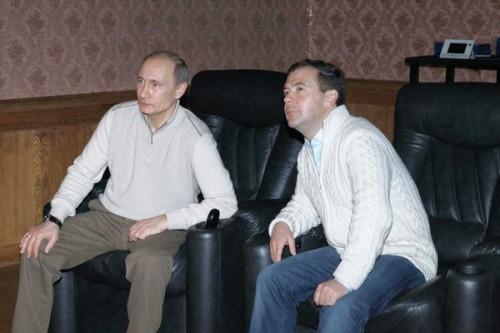 Was today at large. Theatre impression. I hope that the audience and the artists will be happy.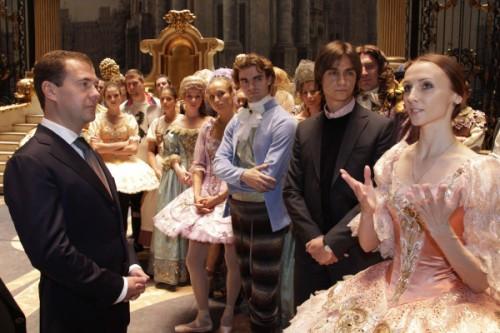 Arrived in Yokohama. Evening.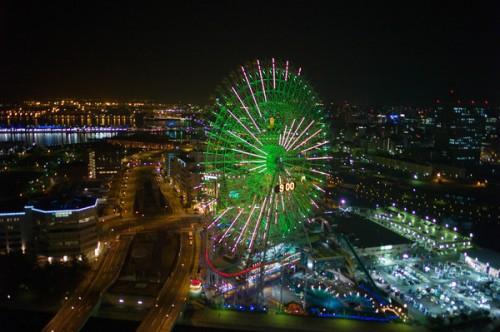 From the train window, Nizhny Novgorod region.
At a meeting with Barack Obama openly talked about missile defense and Syria.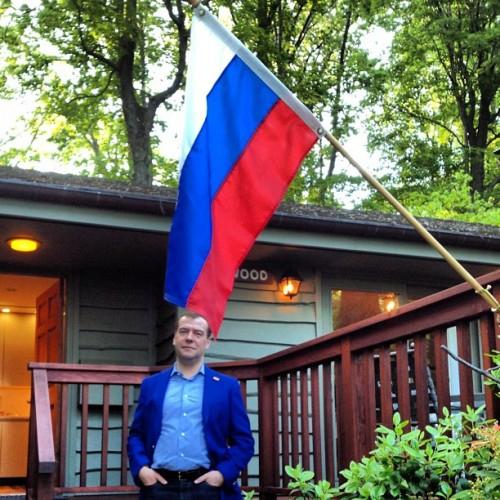 With President of Kazakhstan Nursultan Nazarbayev. After negotiations.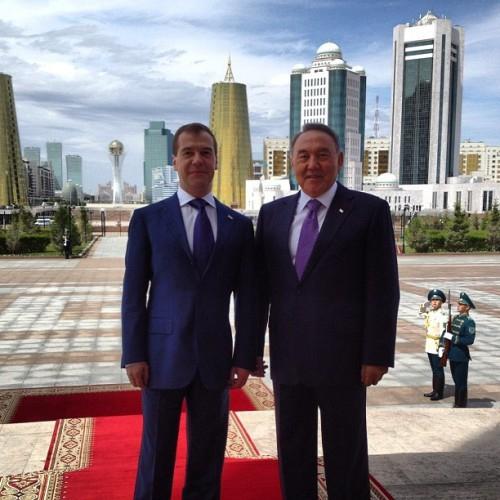 The photo does not really, but the result is good. With wide effort!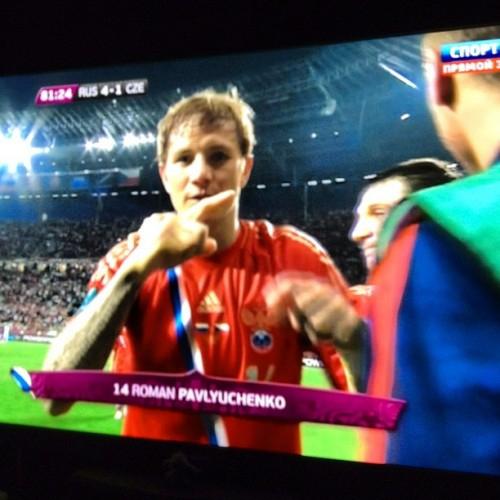 Cat # Dorofei. Kote - at the request of the audience.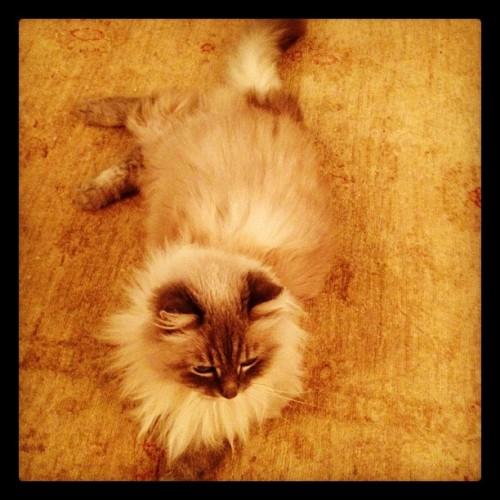 Heavy and clumsy life of Prime Minister ...)