Albinism - a congenital absence of the pigment of the skin, hair, and iris pigment eye membranes. And if among Caucasians albinism does not automatically make you an outcast and a black sheep (literally), the African people with albinism live a very difficult life. For example, in Tanzania, on the murder of an albino can earn 380,000 dollars (with an average salary of $ 400 per year!).
However, such non-standard appearance attracts attention, and now the model-albinos are increasingly part of the fashion world. The best known are the four and, notably, the three are not representatives of the European race.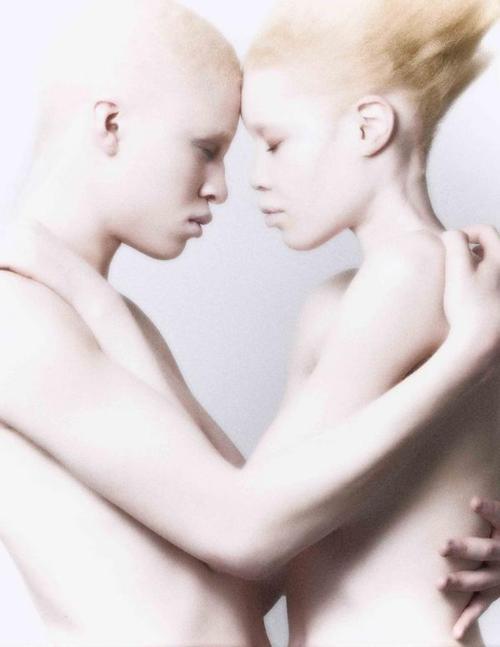 Connie Chiu
Connie Chiu was born in 1969 in Hong Kong (China). Like all albino she was forced to wear sunglasses and protect the skin from ultraviolet light, so her family moved to less sunny Sweden. Connie never thought about modeling career for as long as a sister who worked in the TV show costume, did not invite her to the show as a participant. Of course, the Chinese woman with perfectly white hair and white face and remember once there were people who took Connie in the fashion world.
Connie Chiu has worked with many famous photographers and designers and was in demand despite a slight oddity in her eyes - a squint. But this did not prevent it becoming known, ktomu Connie - this is the first albino model in the fashion world. You can see it in the video group Recoil (based party Depeche Mode) in the song «Stalker». Now Connie photographer and parallel engaged in journalism.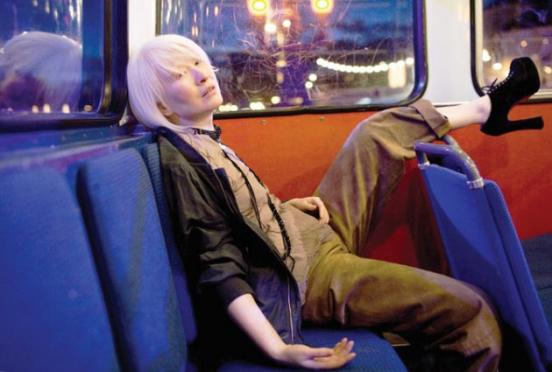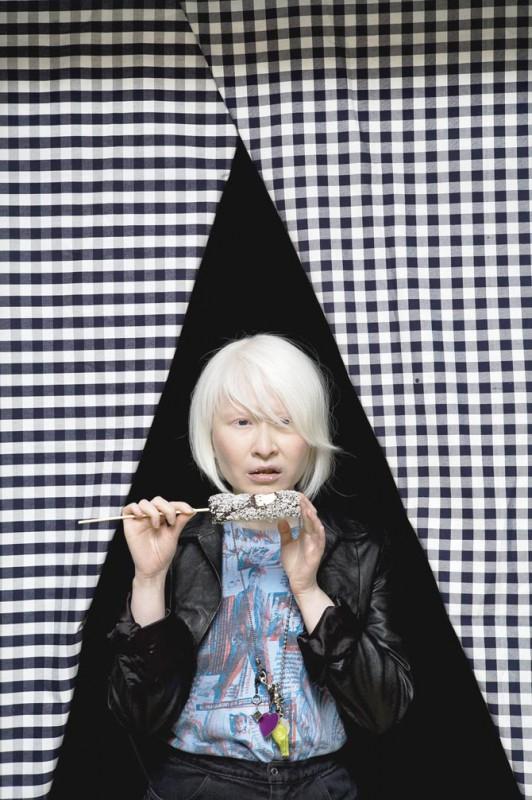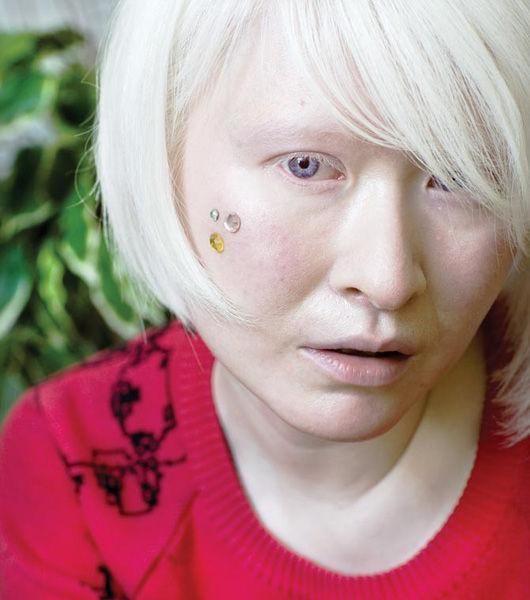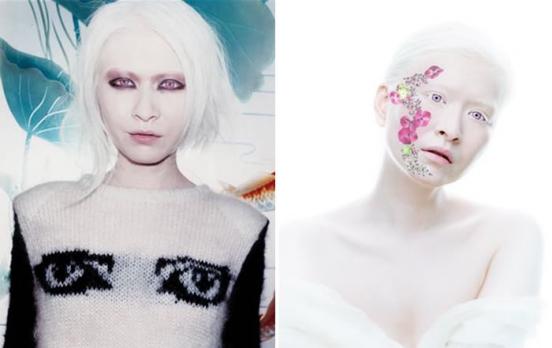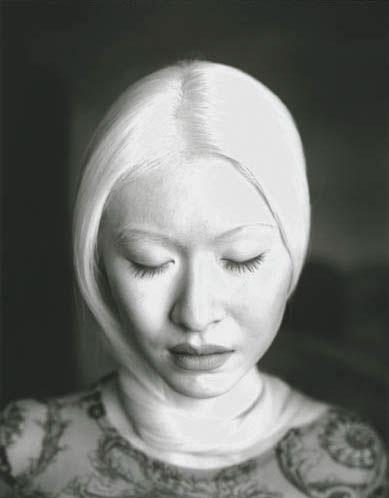 Diandra Forrest
Green-eyed blonde with African facial features made a splash in the fashion world. Critics say she has an absolute beauty, and she truly makes a sensation.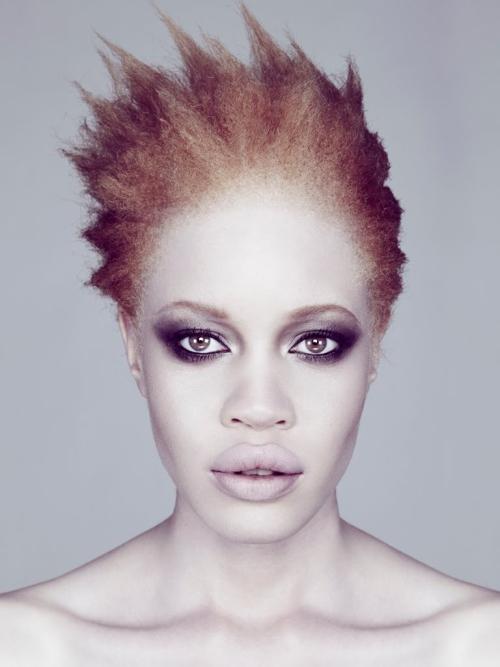 Diandra Forrest remarked Representative Elite modeling agency in a supermarket in Manhattan. She now and then appear on the pages of fashion magazines. The original image of fashionable blonde foretells her grand career.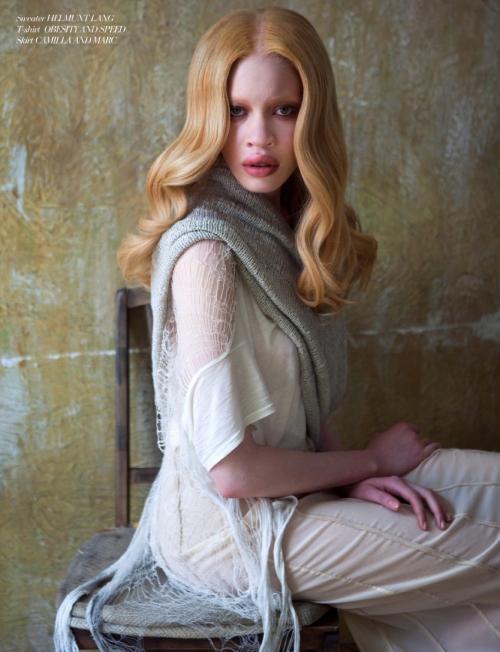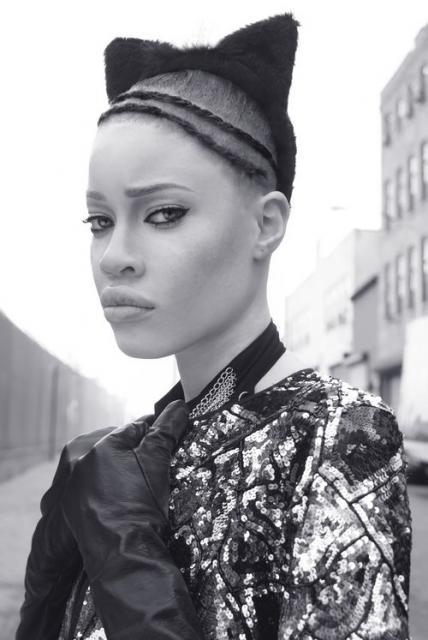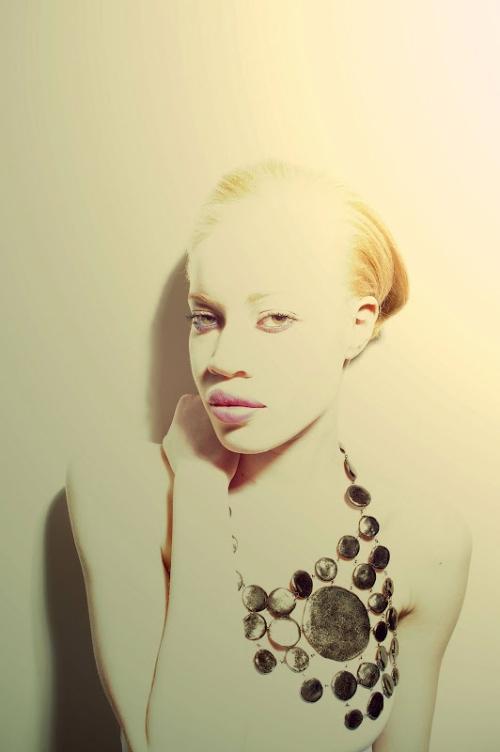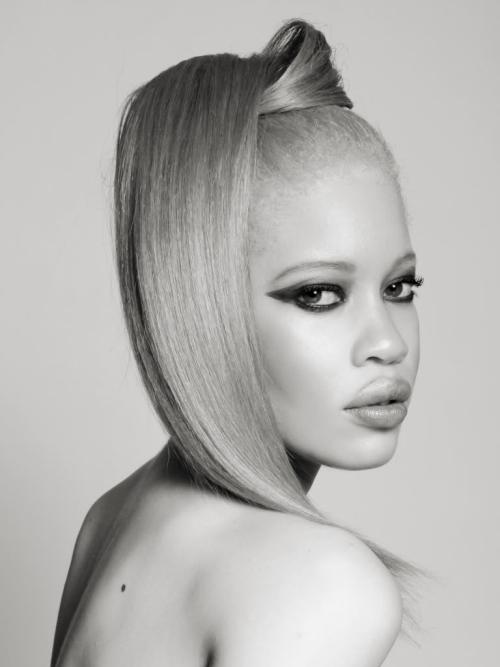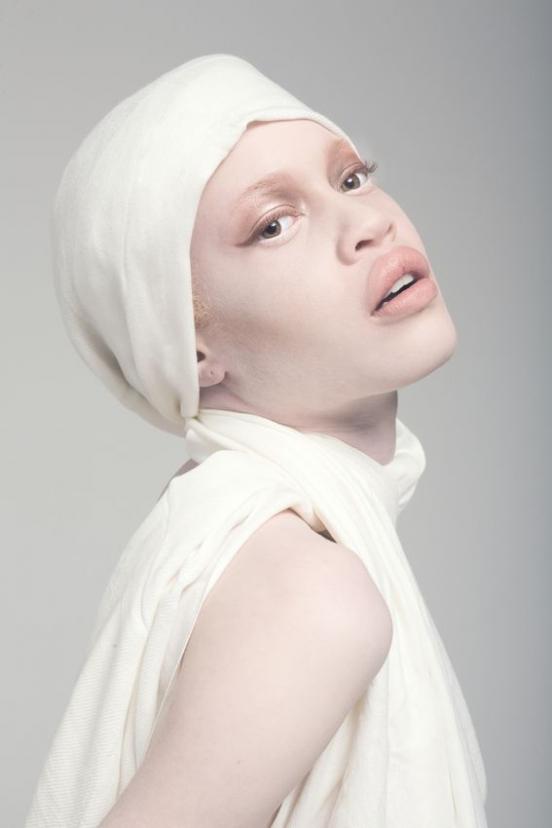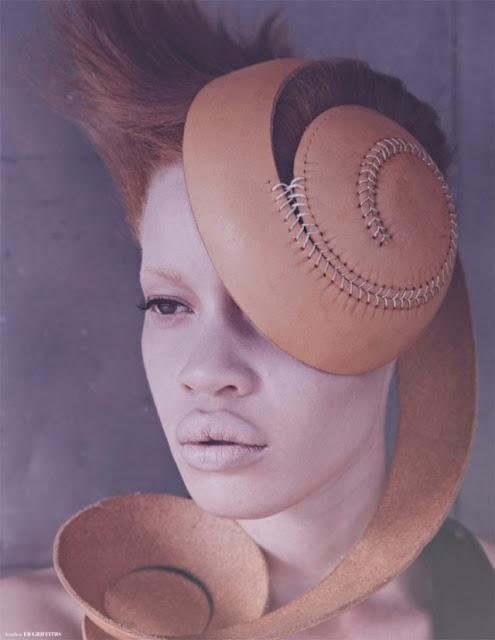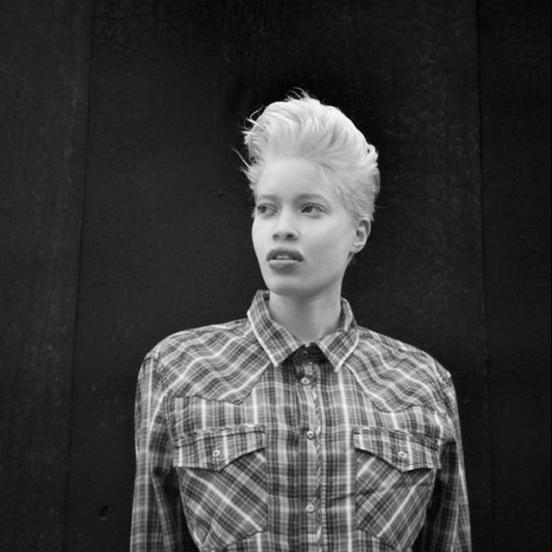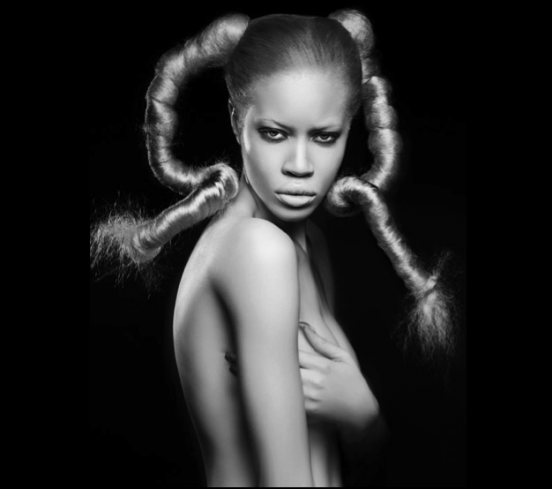 Sean Ross
As Diandra Forrest Sean black. His career in fashion began at 17 in the same accident.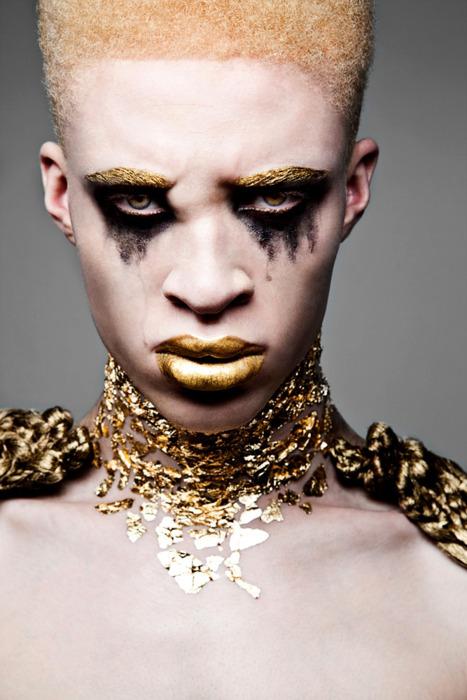 Growing up, he was faced with a lot of negativity on the part of anti-albinos in its mostly African-American and Hispanic communities. He is often teased, using names such as "powder", "Putty" and "Casper." Sean Ross has opened many doors for people with different skin color and other differences.
He worked as a model for the major fashion publications, including British GQ, Italian Vogue, iD, Paper (magazine), Another Magazine, for Alexander McQueen and Givenchy.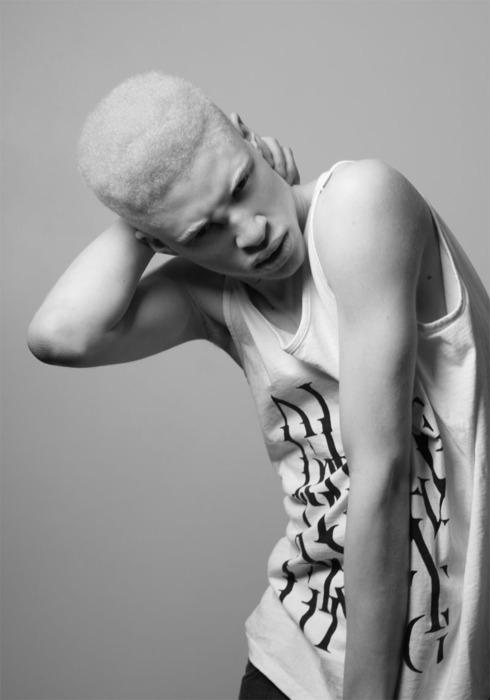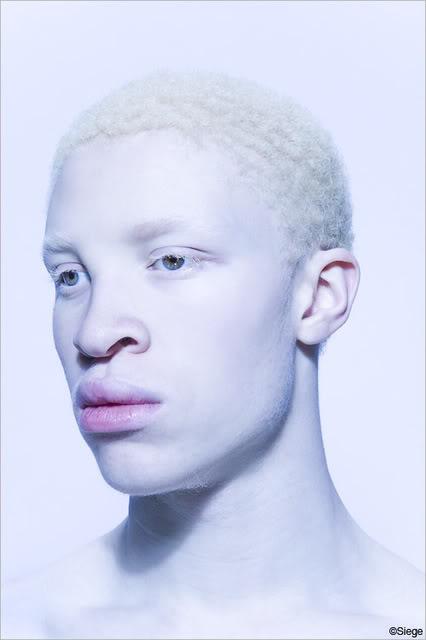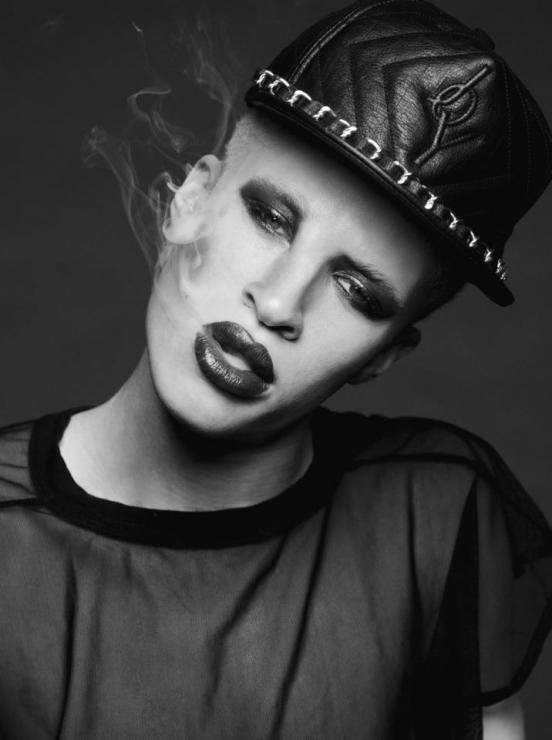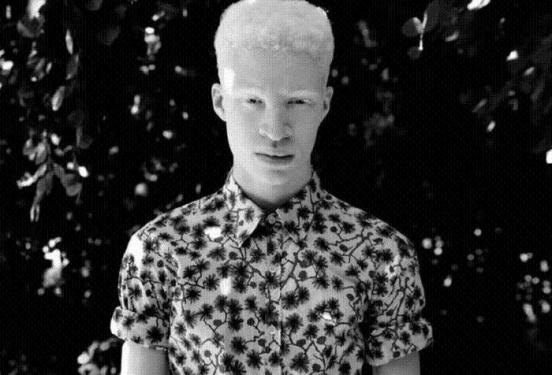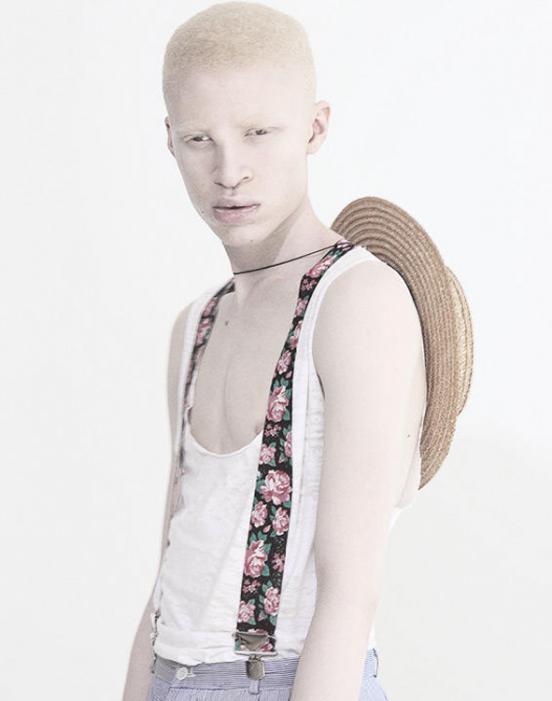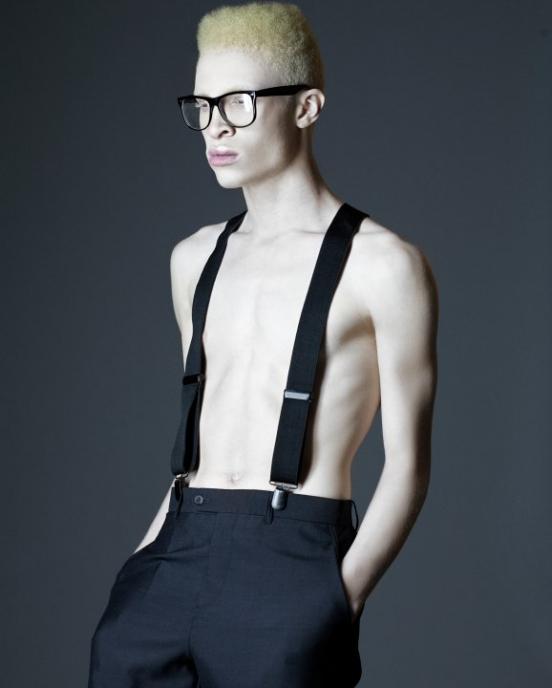 Sean also starred in music videos Katy Perry (yes, in the same) and Beyonce.
Steven Thompson
At the moment is a very popular model. According to Stephen, he never thought about modeling, it was always drawn to music. But everything happened as it usually happens in the modeling business.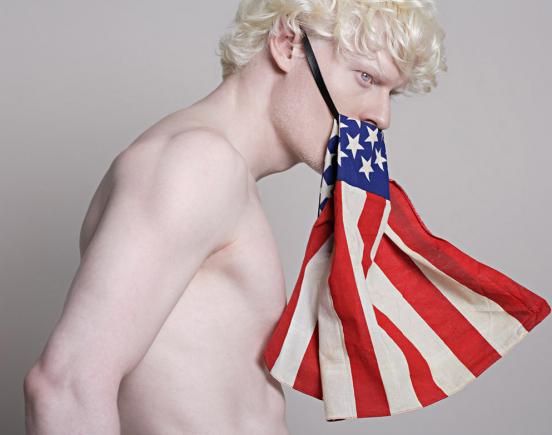 Stephen walked down the street and caught up with some guy, had the photographer, said he wanted to take some pictures, because for the first time see such an unusual appearance. And one, two, three! These photos are printed in the magazine! Steven did not have time to blink, as a tenacious hands, model agents led him into the world of fashion, and now he was in the studio with other models to make photos of Paris brand Givenchy! At the moment he is the face of the brand.