Leonardo DiCaprio is in love! Again! This time the actor chosen one was his partner in the film "The Wolf of Wall Street" Margot Robbie. In the film, Margot and Leo played the role of the beloved, it is not surprising that the screen turned into a real passion (we know a lot of such examples). Official statements about the new novel by Leo has not yet given, but there is no smoke without fire. Rumors about the relationship of actors appeared in the beginning of last month, when Leo and Margot were seen together in Las Vegas and then the sexy blonde appeared at the birthday of the hero-lover and did not leave him a single step. In addition, sources from the set of "Wolf" is also confirmed that the couple spent a lot of time alone, away from human eyes.
Photos from the set of "The Wolf of Wall Street»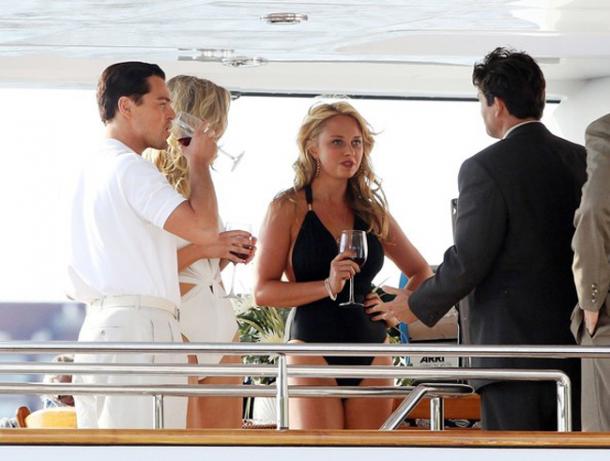 As before, Leonardo chose a prominent blonde girlfriends younger (a record - Margot only 22 years old). I recall that once an actor has already met with Gisele Bundchen, Bar Refaeli and Blake Lively, who is very similar in character types and Miss Robbie. The latest "victim" Leo has become a model Victoria's Secret Erin Heatherton, whom he met 9 months. I do not think that Leo will stop there, but it would be nice to know that I'm wrong.