Photographer Anup Shah (Anup Shah) used a new approach to wildlife photography. Using hidden cameras disguised as stone he managed to create unique pictures of wild animals at close range. In his works Shah tries to show us the animals in this perspective, in which we have not seen them. He wants to bring the viewer to the wild, so they have the feeling that they are - part of the pack.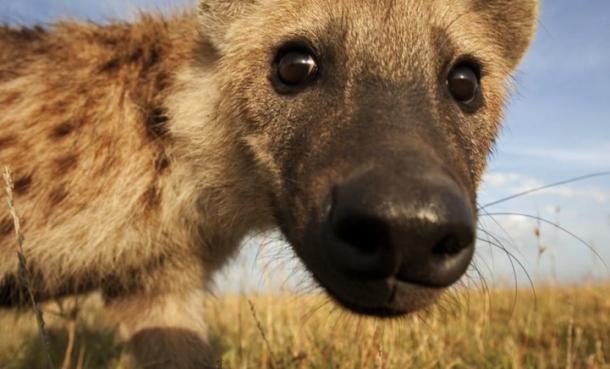 In his new project «Serengeti Spy» photographer went to the African savannah in the Serengeti and Maasai Mara. At the time of the shooting Anoop watches originating in the van of the car and controls the shutter from a distance. In order to make a dramatic frame he has to wait for hours. You need to have incredible patience. But it's worth it.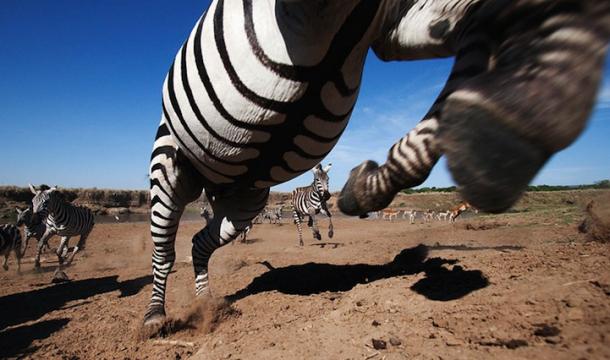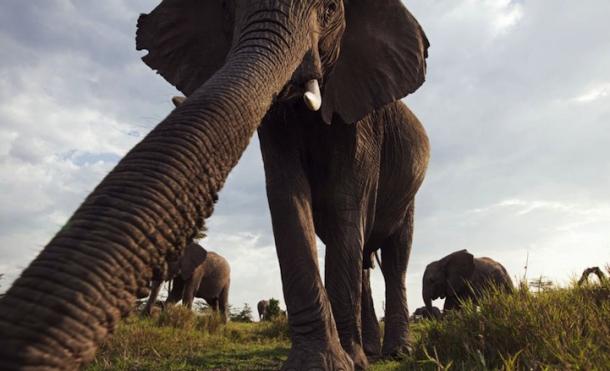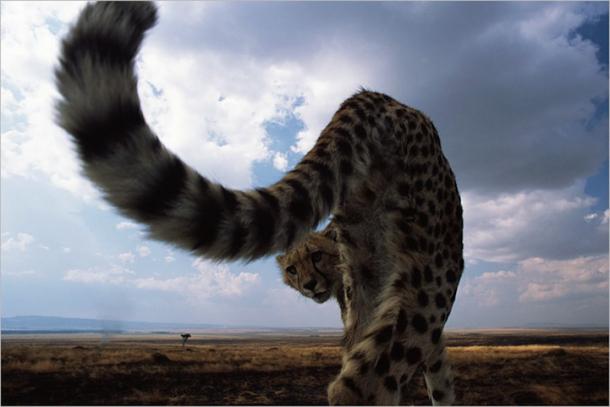 While waiting Shah managed to make thousands of amazing photos that later included in his book «Serengeti Spy: hidden camera view of the plains of East Africa." In it, he shows the animals in their natural habitat, following the main rule - never interfere in the lives of animals, not to scare them and not to attract special bait.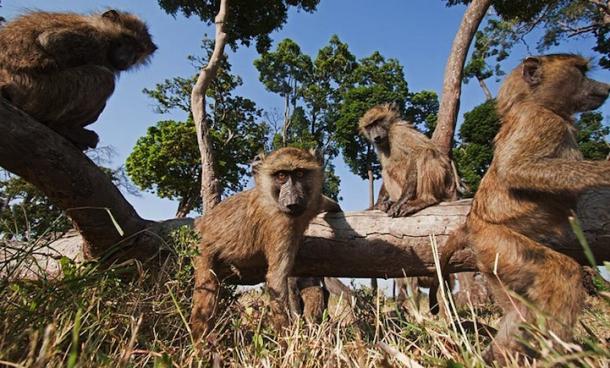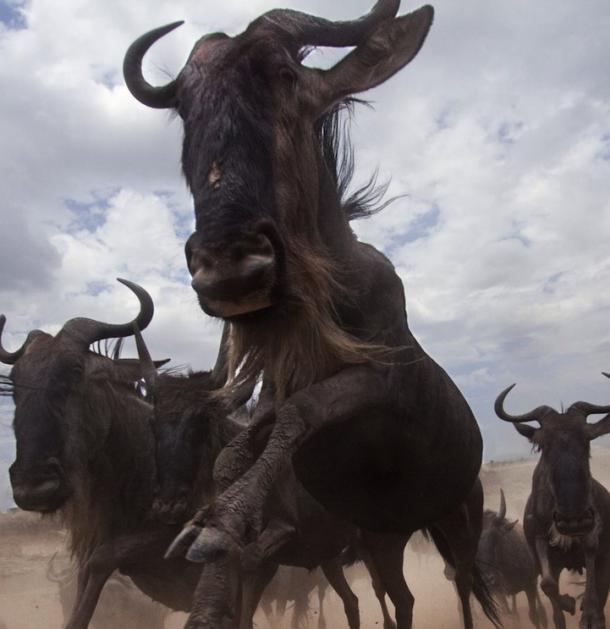 About his work Anup Shah says:
This is life on the plains, with all its dynamics, brutality and vitality, which is charged all around. Readers will appear literally face to face with hyenas, their eyes will see how they eat, kill, see communication elephants at watering, small game cubs in the pride, jump over a ravine wildebeest, inquisitive monkeys, who found the camera and looked directly at the camera and cheetah peeping out from under the tail right in the frame.
Many of these animals, in fact, noticed the camera, it was very interesting to approach it and study it, and when they heard the sound settings and the camera's focus, they became even more curious and even tried to play with the camera. This is primarily a visual journey through the African plains, but I hope that the signatures written by me almost every photo will give them even greater interest. I tried to tell you about all the interesting events that happened to me during a trip to Africa, and directly during the work on the project.