John Matus bought Boo Boo impulsively, like a toy. Last summer, a man surrendered grown bear reserve.
Wild animal to live in my house, I should not have done it. Now I come to visit my Boo Boo recognize me and seems bored.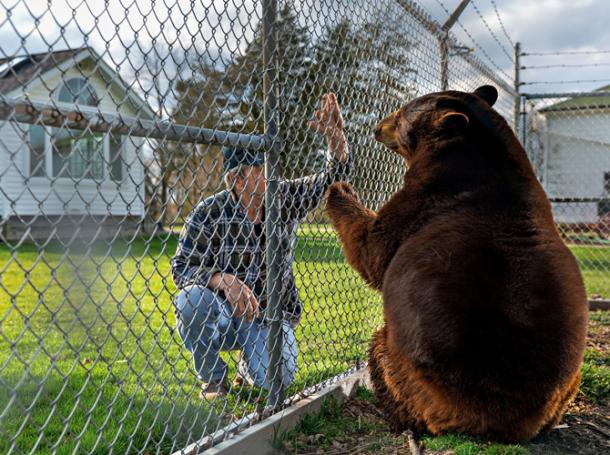 Boo Boo Bear and John met in the reserve Matus
Mike Stapleton built sturdy enclosure for its five tigers.
We not very strict laws in Ohio and you never know what came into our heads that a wild animal. But instinct - something unpredictable. But in 2014, the laws require the construction of enclosures according to certain rules. So I built, and then I have my tiger will be taken away.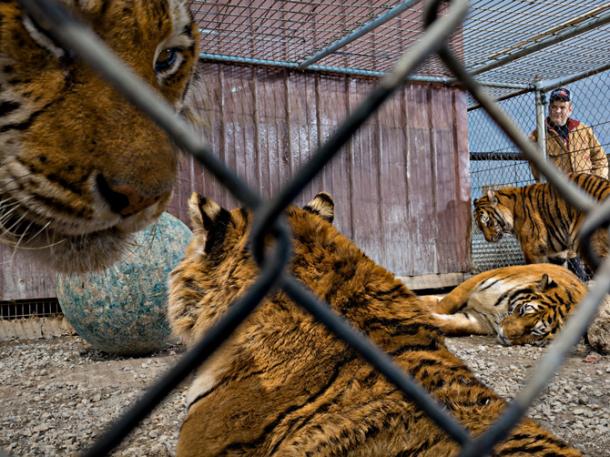 Mike looks at his tigers
Also in Ohio in 2011. Terry Thompson released to freedom of 50 tigers, which are kept for life in prison. State law does not prohibit the keeping of wild animals in their homes, and Terry just collected their tigers. After the Tigers in the joy fled on a spacious field staff, Terry guilt committed suicide. But the Tigers shot the police because they were afraid that they would be dangerous to humans.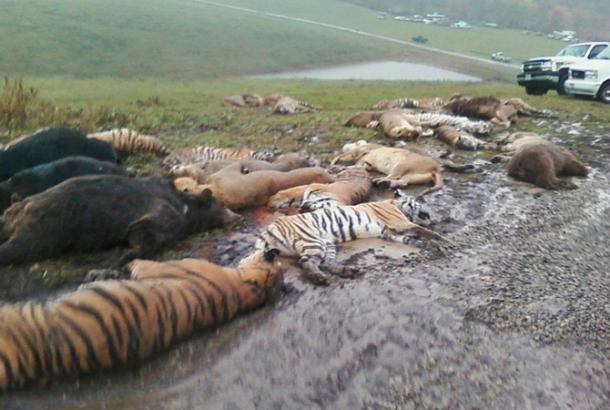 Pristrelennye Tigers
Sheriff Matthew Lutz said about the order:
I'm sad to say this, I do not want to sound callous, but we had to carry out orders in the name of public safety considerations. But the solution to this was given to me with great difficulty. I almost retired from service.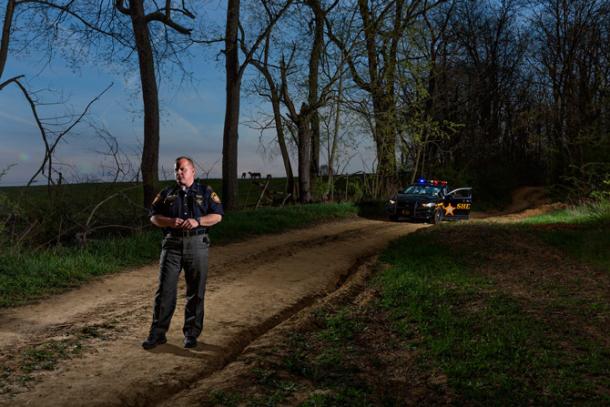 Lutz, the sheriff in Ohio
From 1 January 2014 the animals are kept in inappropriate conditions in Ohio, the owners of confiscated and settled here in such a receiver.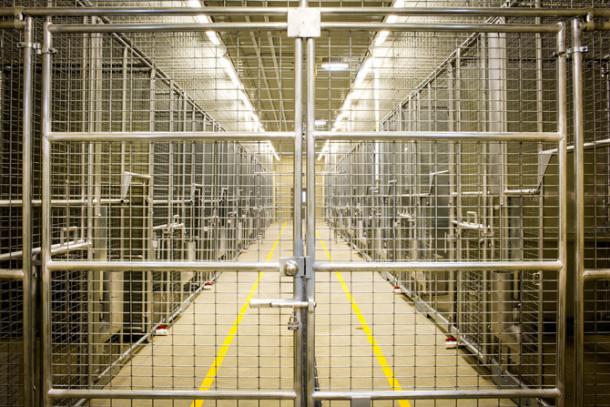 Receiver animal
Tim Harrison, a former officer of public safety in the state of Ohio, in principle demanded that the head of the "exotic pets" photographed him with his dog.
I support the idea of ​​wild animals living in nature, it is dogs and cats in need of housing. People spend a fortune to nevolit wild animals. It is better to help the cats! Leave wild animals alone, I am fighting for it and help any way I can, Russell selected wild animals in their natural habitats.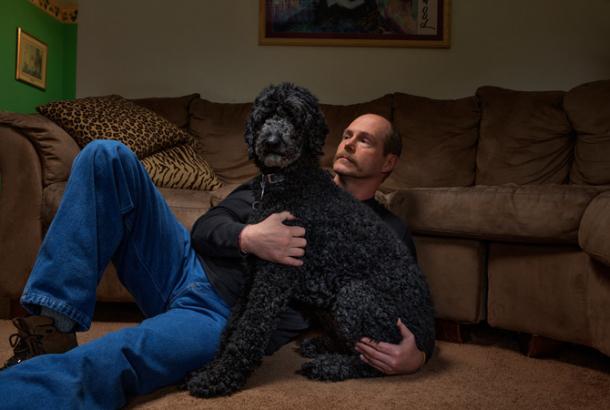 Tim and his dog
Sasha, a cougar is "the love of my life" - says Mario Infante. - We had passed many months of training, that it is understood that I am the master and I can not bite. But it still can release claws or bite, I'm with her I am cautious, though most peaceful puma wild cats in relation to man.
Puma Sasha
My whole life is in animals - says Leslie Ann Rush, the trainer. - I've got horses, and lemurs, but now got himself two kangaroos. I have not leave them for a single day, give them a lot of attention and love. And when I go on vacation, I take them with you.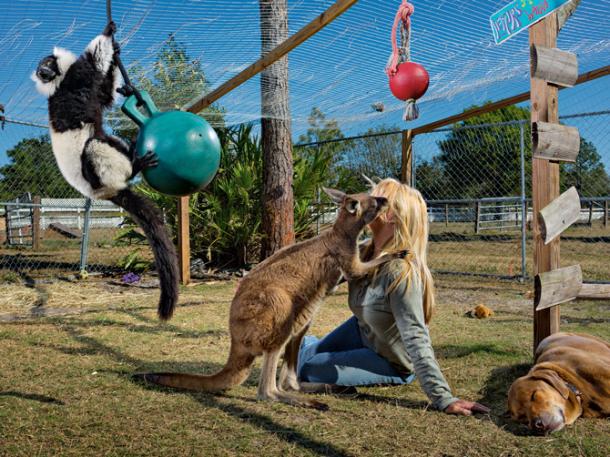 Kangaroos, lemurs and Leslie Ann Rush
The veterinarian Melanie Butera from Ohio took a blind deer, which rejected the mother. Dilly first I slept with Melanie, but then obvyklas and began to sleep on a mat.
She's our little princess from a fairy tale of Bambi.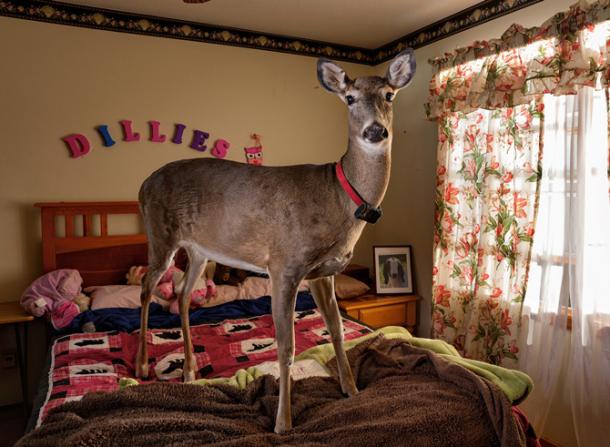 Baby Dilli
Alison Pascoe Friedman, a zoologist, Amelia acquired in 1980 as an instance for the study of behavioral responses. When the project was completed, the Capuchin accustomed to the hostess, and dismisses "his girl" she was not wanted. After the project Amelie died in her sleep at the age of 45 years.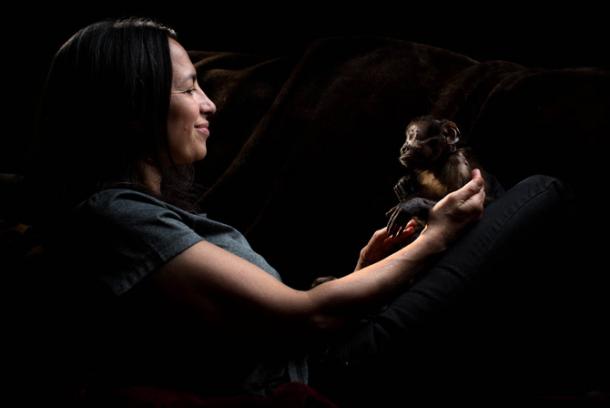 Amelie and her "Mama»
Bobby Phelan bought Patas monkey rock for him to have a monkey. But Ao biting dog and I had to be put in a cage. From there, sly Aigion pulled out and continued to bite.
Now the cell is in the house, Bobby, and the door is made so that even if the monkey will open it and then come out into the enclosure and not the house.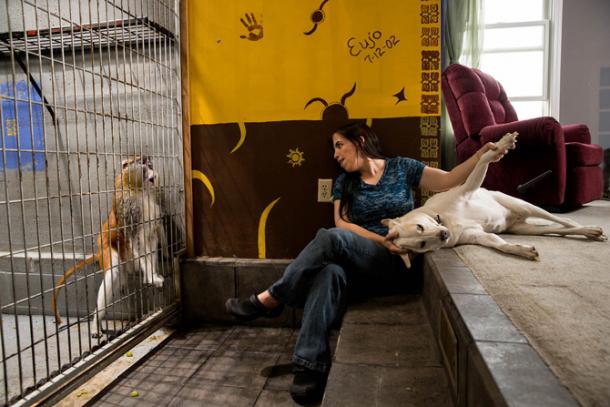 Ao
Burmese python living with Albert Killian not alone. Even in the home lives of 60 brave snakes. There are poisonous, so Albert always keeps the house antidote and generally live far from the hospital where heard about it and ready to go at any moment.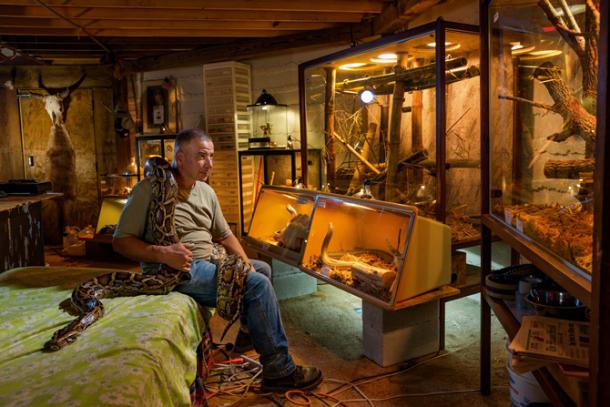 House terrarium
Melanie Typaldos loves only capybaras (capybaras). When the first little animal died of liver failure, Melanie immediately started the next animal Garibaldi Ruz. Texas Grandma was fascinated by the giant rodent, seeing them in Venezuela in their habitats. Although she knows that in captivity they die, the woman all the same likes and that's it, that's winds.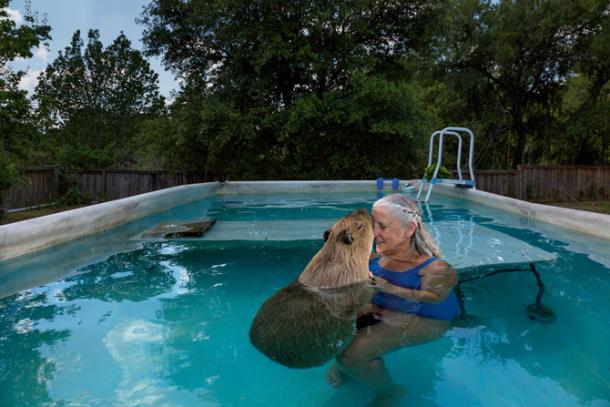 Capybara and her hostess
Trainer Pamela Rosary bought chance for owners who could not cope with it. She has brought her pet made it so clever and cunning that now Chance starred in many Hollywood films.
Chimpanzees are highly intelligent, and he is not just bored "with the" masters. And we're friends with him, he is kind and funny. I'm sure it lives well with me.