January 13, 2013 Natoinal Geographic will celebrate its 125th anniversary and the evolution from a small scientific society in the world's largest scientific organization. The mission of the National Geographic Society - to inspire people to care about the planet. Throughout its 125-year history, it has contributed to the conservation of natural resources and raised public awareness of the importance of natural places, the plants and animals of the environmental problems that threaten them.
1964, Tanzania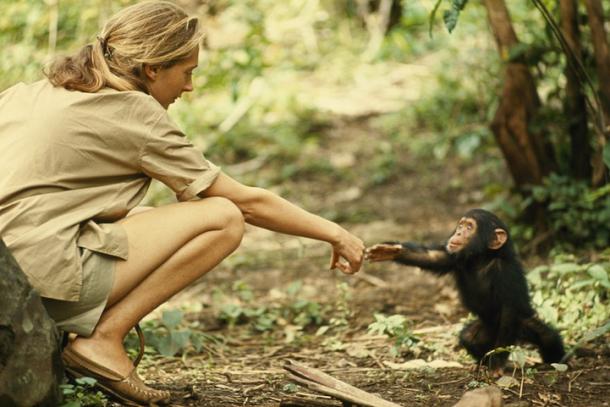 Touching moment of communication primatologist Jane Goodall and young chimpanzee Flint Park neighborhood in Gombe, Tanzania. Photo Hugo van Lovich.
Founded in 1888, The National Geographic Society is one of the largest nonprofit scientific and educational organizations in the world. Is financing more than 10,000 scientific studies. National Geographic is a leader in the publishing, photography, cartography, television, science and education.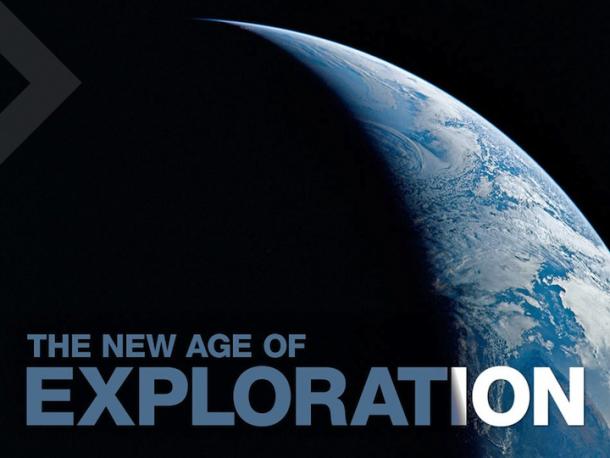 Celebrating the 125th anniversary of the company confirms the main role in all the important discoveries and adventures. In addition to this anniversary issue will be released under the title «The New Age of Exploration» («New Age Research"), showing a human achievement in the field of scientific research. These findings allow us to know the unprecedented place. Let's take a look back and remember the most iconic moments in time.
1915, California, USA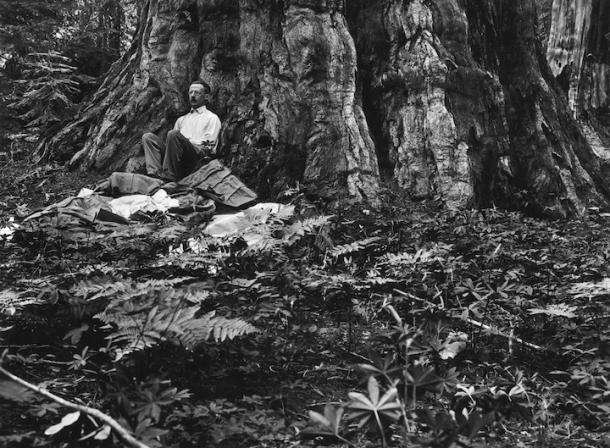 Gilbert Grosvenor - editor of National Geographic, waking up after a night spent under a giant sequoia tree during his first trip to California in the Sierra Nevada Mountains. After this visit, he spoke in favor of the bill to establish the National Park Service in 1916. Photo from the collection of Gilbert Grosvenor.
1938 Egypt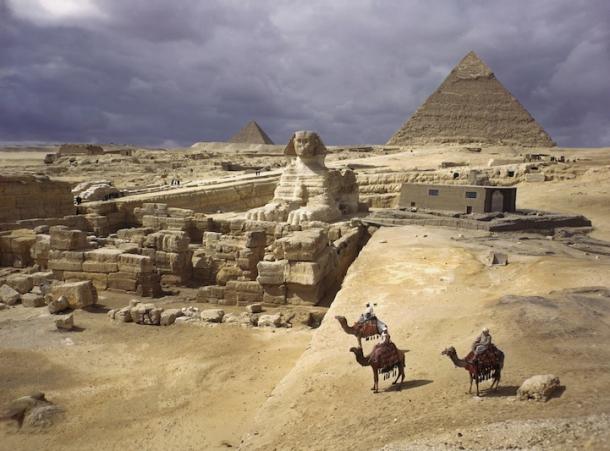 Three figures on camels on the background of the pyramids of Giza. Photo by Anthony Stewart.
1963 Nepal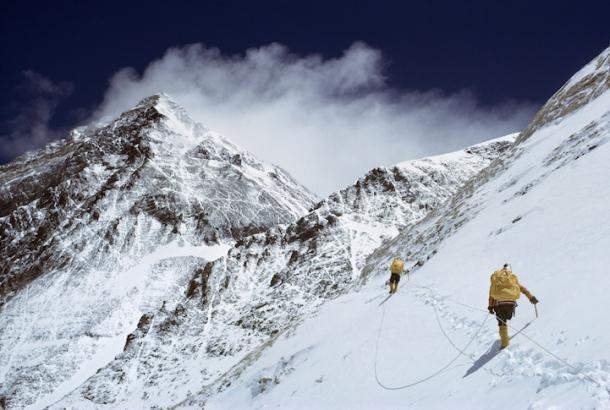 Conquest of the summit of Mount Everest in 1963. A member of this expedition was a member of the National Geographic Bishop Barry. Photos Barry Chapman.
1969 Moon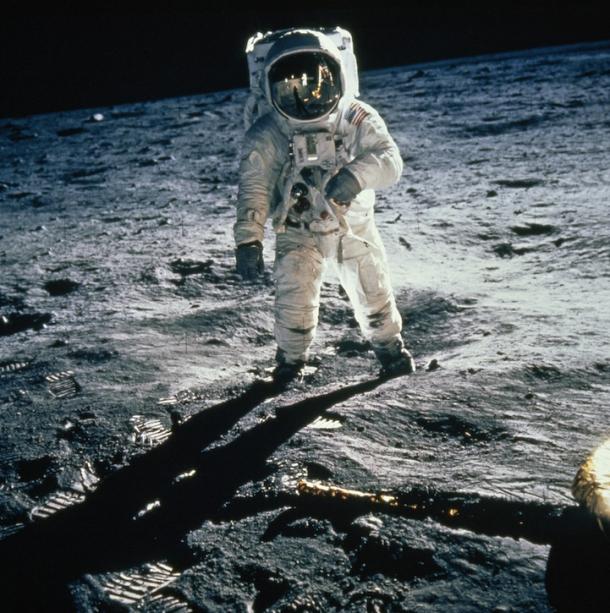 Astronauts "Apollo 11" Buzz Aldrin and Neil Armstrong walk on the moon carried out. Photo: NASA
1994 Botswana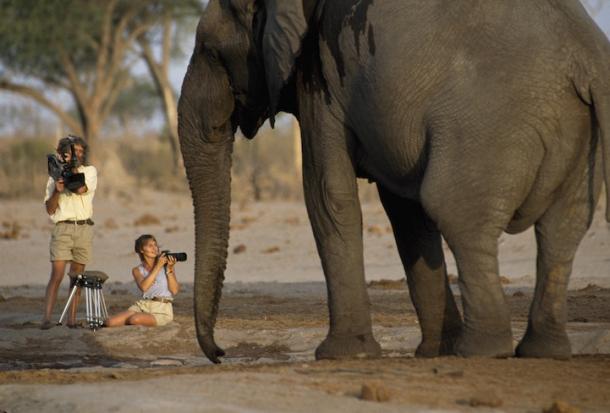 Famous filmmakers Wildlife and National Geographic resident Derek and Beverly Joubert elephant photographed at a very close distance. Photos Beverly Joubert
1995 India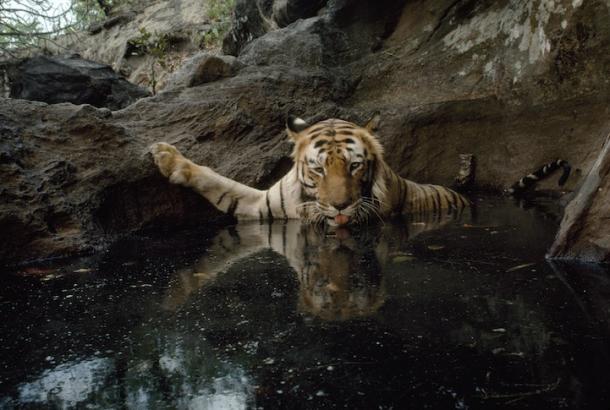 The female tiger was trapped with a camera, Bandhavgarh National Park. Photo by Michael Nichols.
Antarctica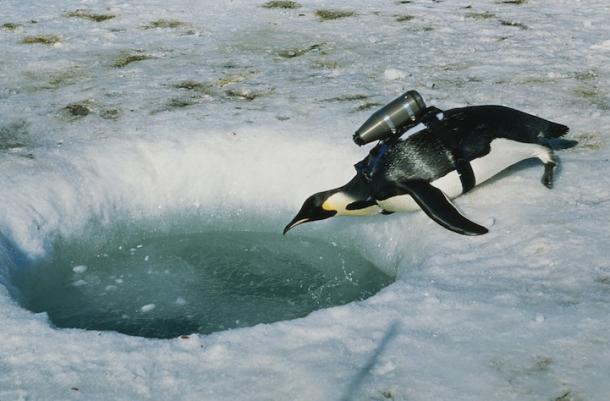 Emperor penguins with SMART Crittercam. This camera developed by a marine biologist Greg Marshall, help to look at the animal world of their own eyes. Photo by Greg Marshall.
Cocos Island, Costa Rica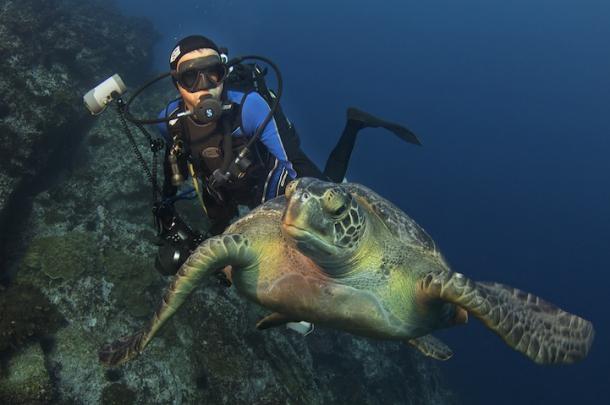 Marine biologist and member of the National Geographic Enric Sala project on protection of marine spaces, immersed in the green turtle Cocos Island, Costa Rica. Photos Octavio Abarth.
Uganda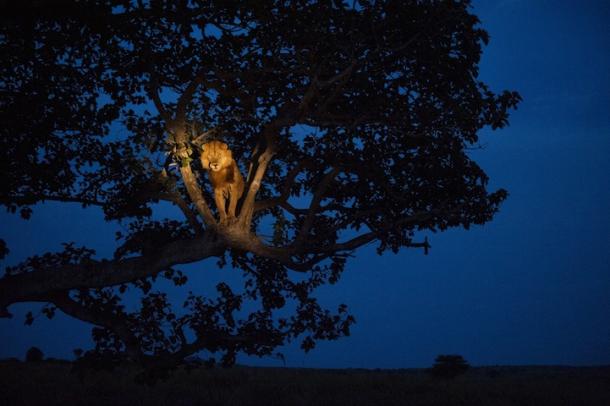 Lion climbs up a tree to sleep. Queen Elizabeth Park in Uganda. Photo: Joel Sartore.