The First World War was the first major conflict in which wide application aircraft invented little more than a decade before the war. Planes, along with kites, tethered balloons and airships, provided all major types of new tactical possibilities troops for reconnaissance and attack enemy forces from the air.
During the war, the role of the military pilot has gone from being a regular observer to the deadly gun attack. Previously pilots flew armed only with pistols (or even unarmed), then by 1918 fighters and bombers were armed with massive machine guns and several large reserves of high-power destructive weapons. Older technologies, such as tethered balloons and kites, often used on the front line to get the added benefit of the sky. Due to the fact that the aircraft was becoming more of a threat, and this led to the improvement of anti-aircraft weapons and defense tactics, pilots had to invent new ways to avoid being shot down from the ground and the sky. Aerial photography has become an indispensable tool for carrying out artillery attacks and assess the damage from them. The pilots of the new aircraft carried huge risks - they were vulnerable to enemy fire, often dependent on the weather and flying in new, often experimental, aircraft. Accidents were frequent, and the collapse of the business and many of the pilots paid with their lives.
By the 100th anniversary I collected pictures of the Great War of the dozens of collections, some of which are digitized for the first time to try to tell the story of the conflict and all those caught up in it, and how all this has affected the world. Today's article - third of the 10 parts of the First World War.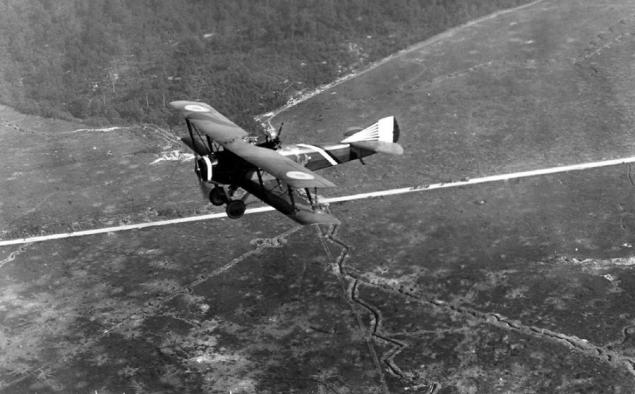 Double French biplane SPAD S.XVI, scout, flying over the Gaza Compeign, France approx. 1918. Note the zigzag patterns of defensive trenches in the fields below. / (San Diego Air and Space Museum Archive)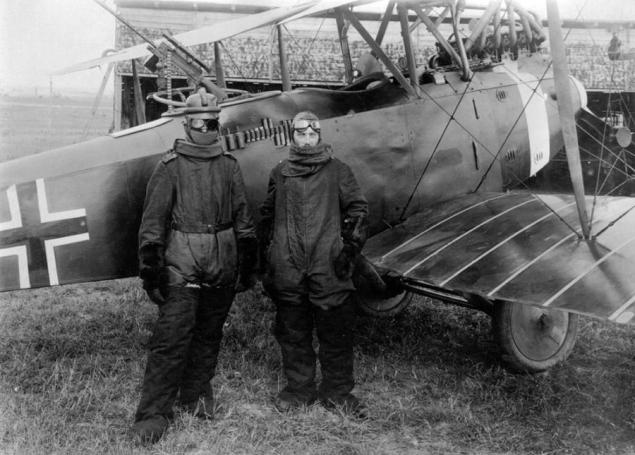 German pilot Richard Scholl and his co-pilot Lieutenant Anderer in flight suits next to his biplane Hannover CL.II, 1918. / (CC BY SA Carola Eugster)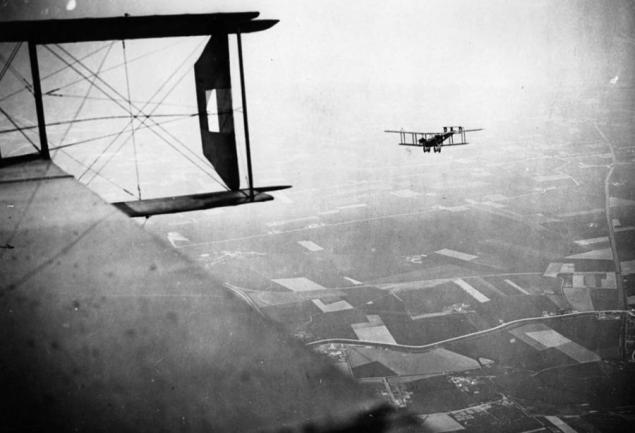 British Handley-Page bombers on a mission, the Western Front. This image, which appears to have been made from the cockpit bomber, attributed to the Aitken. In it we see another bomber Handley-Page, are made to the bombing. Model 0/400 bomber, which was introduced in 1918, can carry 2,000 pounds (907 kilogram) bombs and can be equipped with four machine guns Lewis (Lewis). / (Tom Aitken / National Library of Scotland)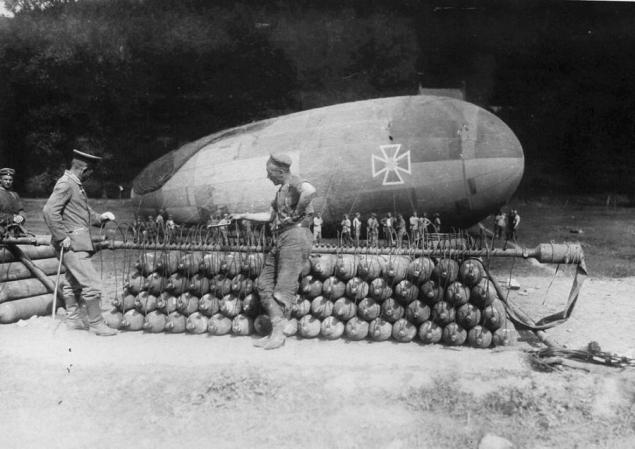 German soldiers charged through the valve gas cylinders that inflate the tethered balloon on the Western Front. / (National Archives / Official German Photograph)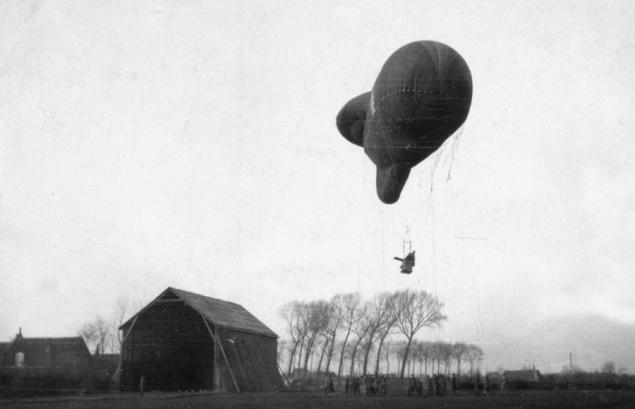 Rises German observation balloon type AE 800. / (Brett Butterworth)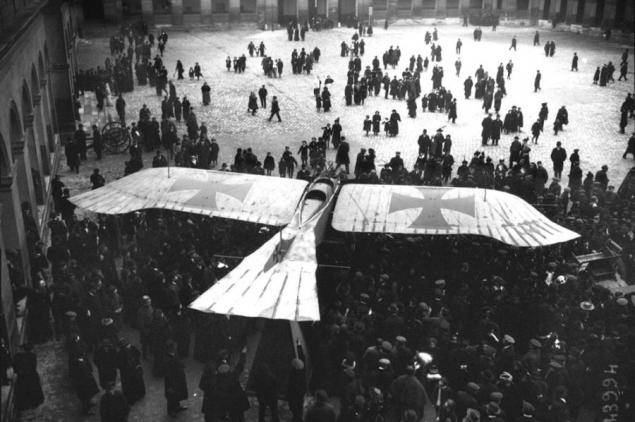 German Taube monoplane Trophy on display in the courtyard of the Invalides in Paris, in 1915. Taube was produced before the PMV and use in hostilities on the front line for a brief period, it was later replaced by a new structure. / (Bibliotheque nationale de France)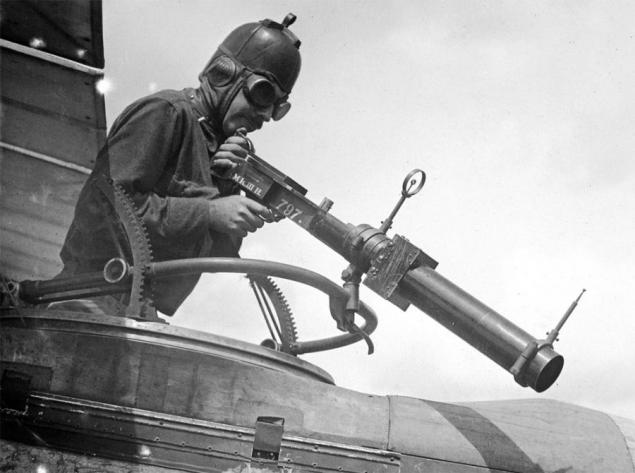 A soldier with a machine gun Hythe Mk III Gun poses for the camera during a training exercise at Ellington Field, Houston, Texas, in April 1918. Mk III, similar in size and weight management with a machine gun Lewis was used to train gunners. The picture is stored once removed, was used for subsequent viewing during the instruction and training of trainees at professional development. / (Harry Kidd / WWI Army Signal Corps Photograph Collection)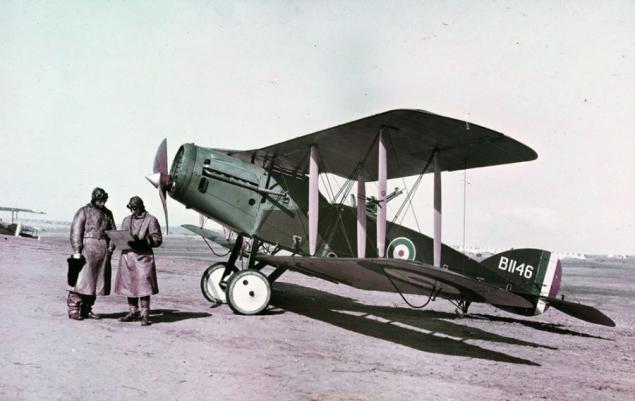 Captain Ross Smith (left) and an observer to the modern fighter Bristol, the first squadron of combat aircraft in Palestine in February 1918. This picture was taken using Paget process, in early experiments with color photography. / (Frank Hurley / State Library of New South Wales)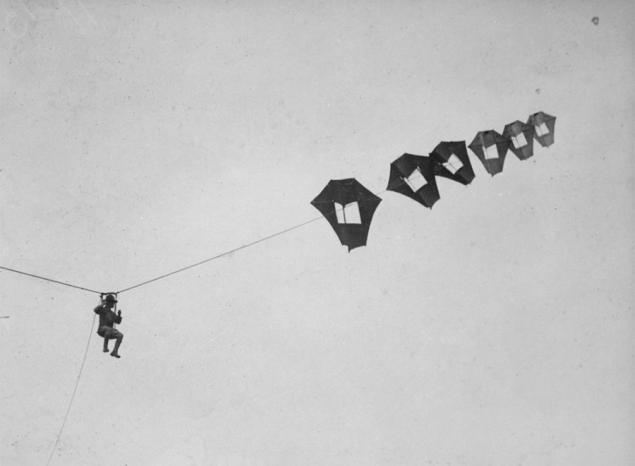 Lieutenant Kirk Booth of the US Army Signal Corps stood on the big kite Perkins, in Camp Devens, Ayer, Massachusetts. While the United States has never used the snake during the war, the German and French troops sometimes used them at the front. / (U.S. National Archives)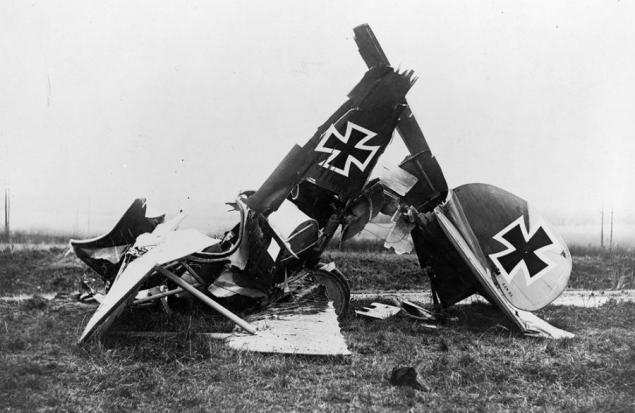 The wreckage of the German fighter biplane Albatross D. III. / (Library of Congress)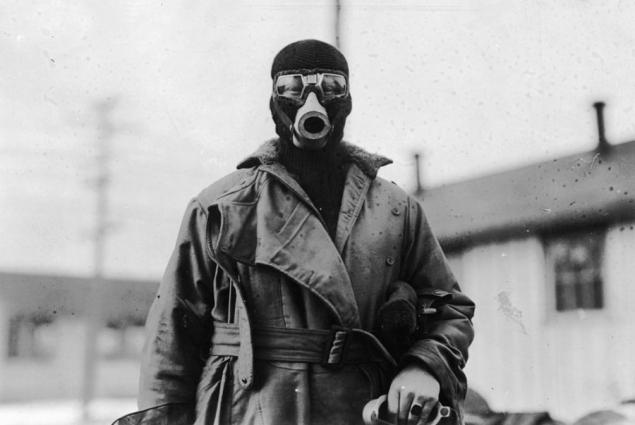 Unknown to the pilot breathing apparatus. Image made OIC Photographic Detachment in Hazelhurst Field, Long Island, New York. / (National World War I Museum, Kansas City, Missouri, USA)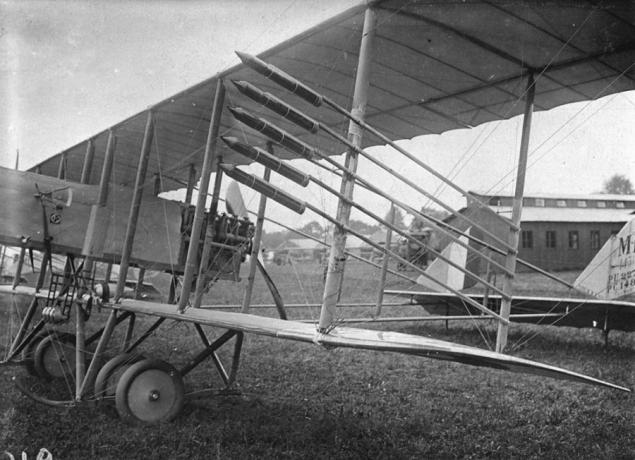 Farman airplane with rockets attached to the posts. / (National World War I Museum, Kansas City, Missouri, USA)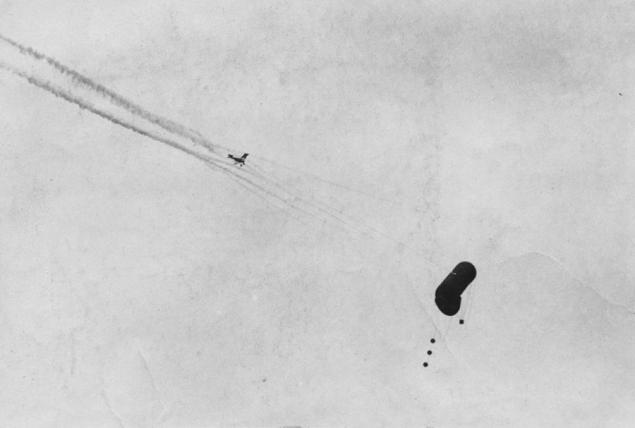 Downed German balloon. / (National World War I Museum, Kansas City, Missouri, USA)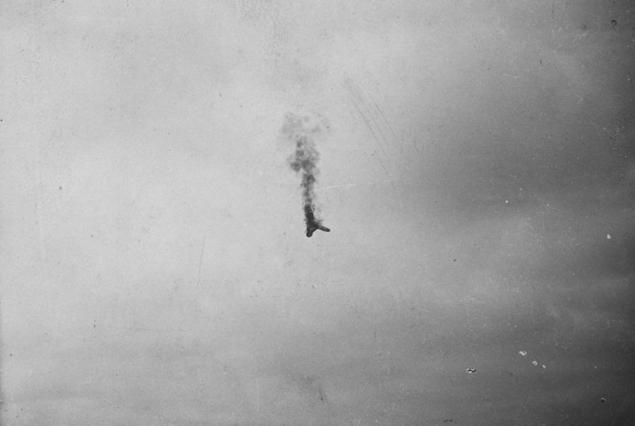 The plane, enveloped onёm, falling from the sky. / (National World War I Museum, Kansas City, Missouri, USA)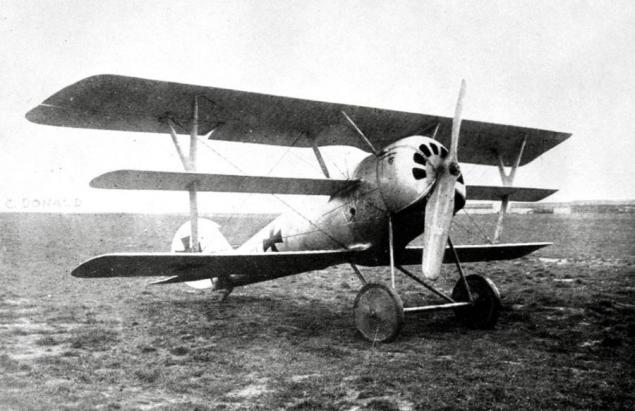 German Single triplane fighter Pfalz Dr.I, approx. 1918. / (San Diego Air and Space Museum Archive)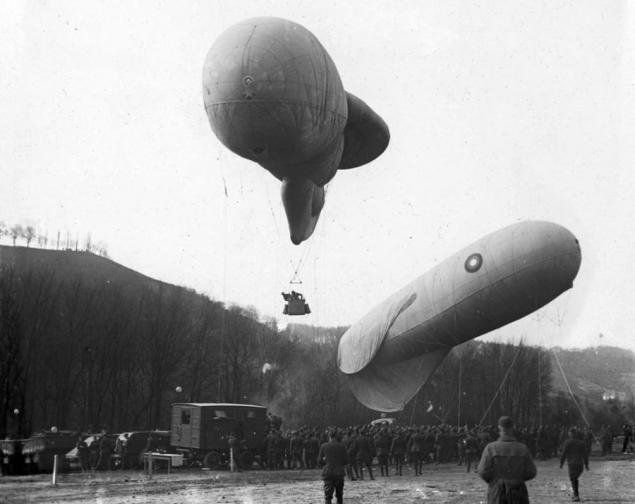 Balloons observation, near Koblenz, Germany. / (Keystone View Company)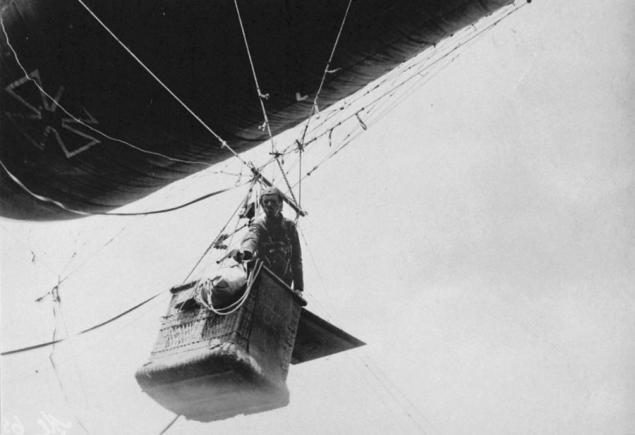 An observer in a gondola of the German balloon shoots out a flare gun. / (U.S. National Archives)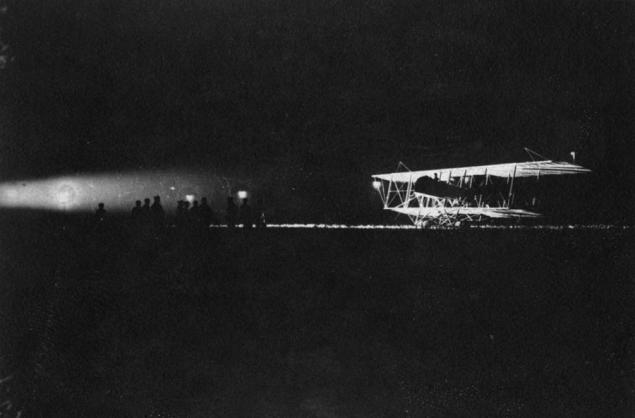 Night flight at Le Bourget, France. / (National World War I Museum, Kansas City, Missouri, USA)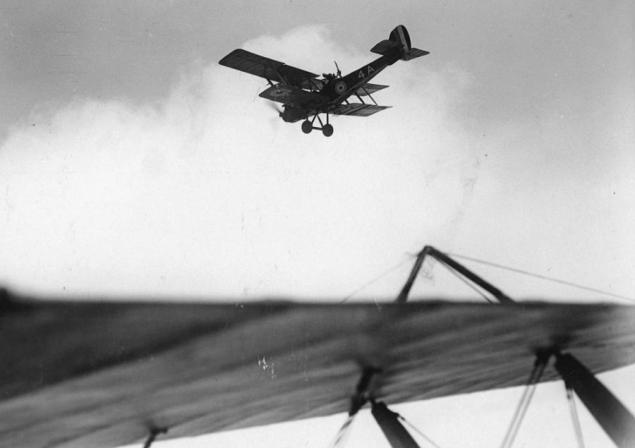 British reconnaissance aircraft flying over enemy front line in France. / (National Library of Scotland)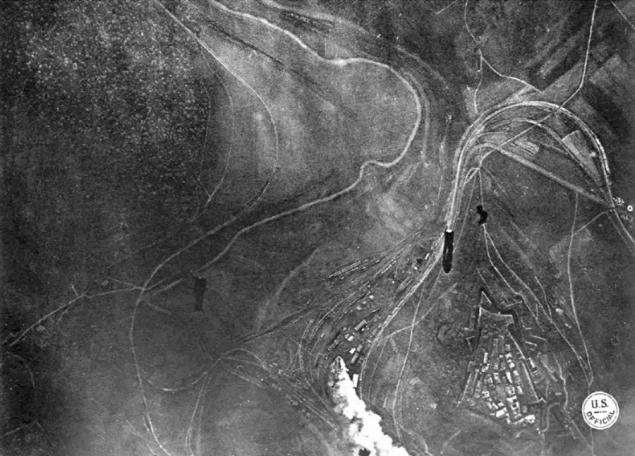 Bombing City Montmedy, 42 km north of Verdun, while American troops are advancing into the Gaza Meuse-Argonne. Three bombs were released American bomber, one hit the waterworks, the other two we see a fall in the air. Black smoke indicates anti-aircraft fire. To the right (west) you can see the building of the Red Cross and a corresponding symbol. / (U.S. Army Signal Corps)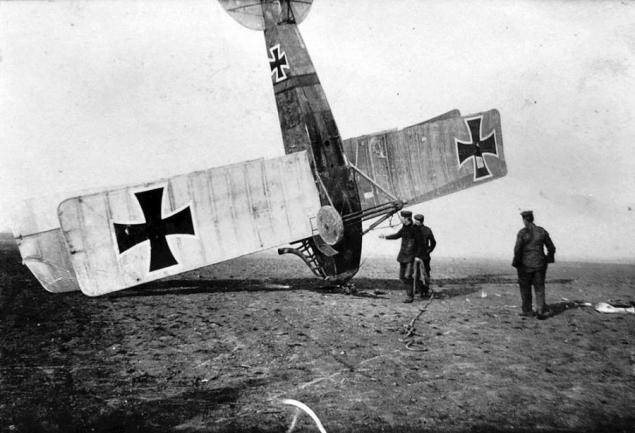 German soldiers at the German aircraft overturned. / (CC BY SA Carola Eugster)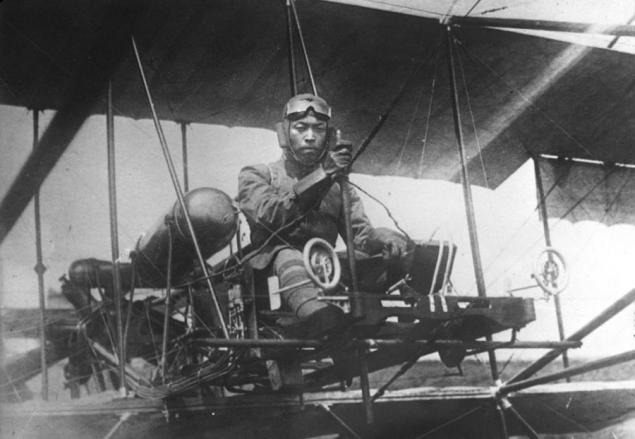 Japanese pilot, 1914. / (Bibliotheque nationale de France)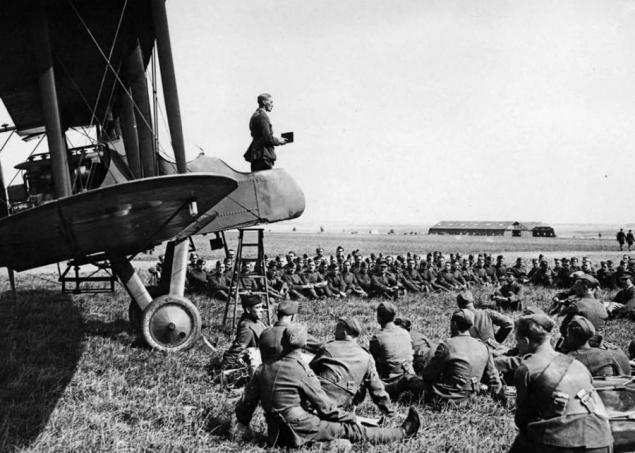 Sunday morning, officials airfield in France. The chaplain standing on the plane, conducts the service. / (National Library of Scotland)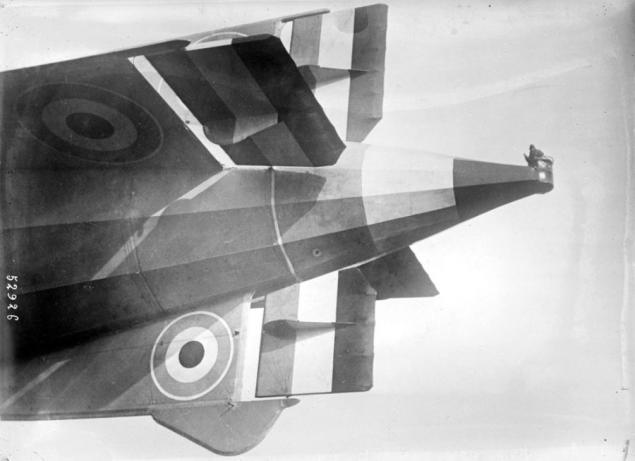 An observer at the tail end of the British airship R33, March 6, 1919, Selby, England. / (Bibliotheque nationale de France)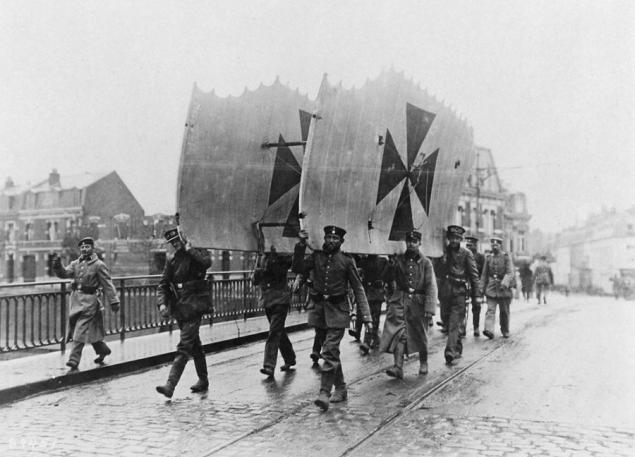 The soldiers are set by German aircraft wings. / (National Archives)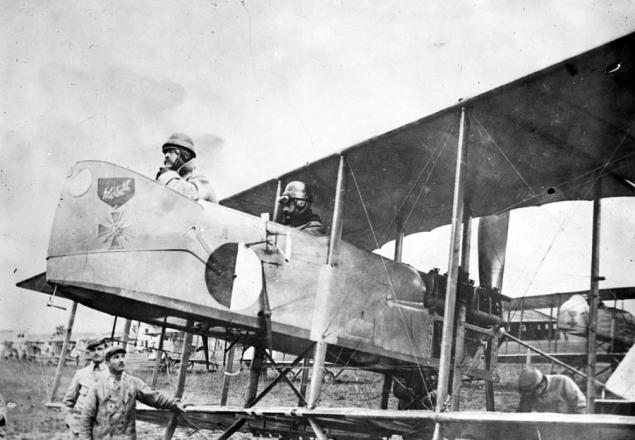 Captain Maurice Happe, on the back seat, the commander of the French squadron MF 29, sitting in his captain's Farman MF.11 bomber pilot (front) - Captain Berto. The aircraft emblem first unit - Military Cross, approx. 1915. / (Library of Congress)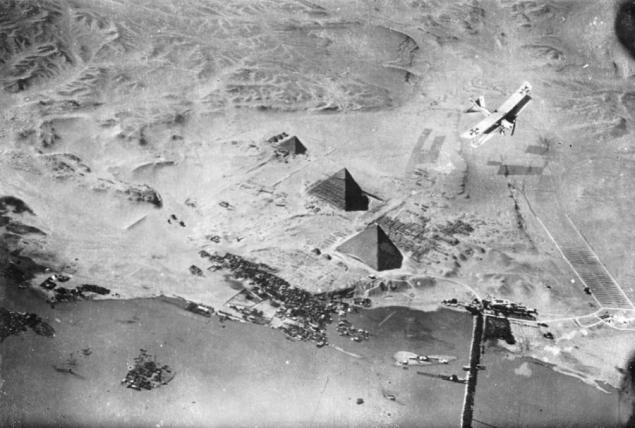 German plane over the Pyramids of Giza in Egypt. / (Der Weltkrieg im Bild / Upper Austrian Federal State Library)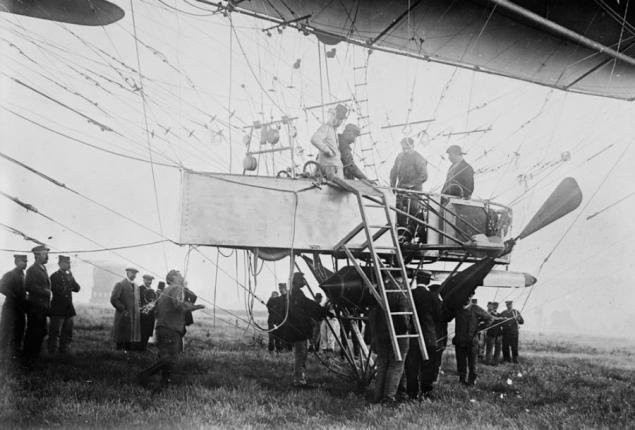 Propulsion of the French military dirigible «Republique». / (Library of Congress)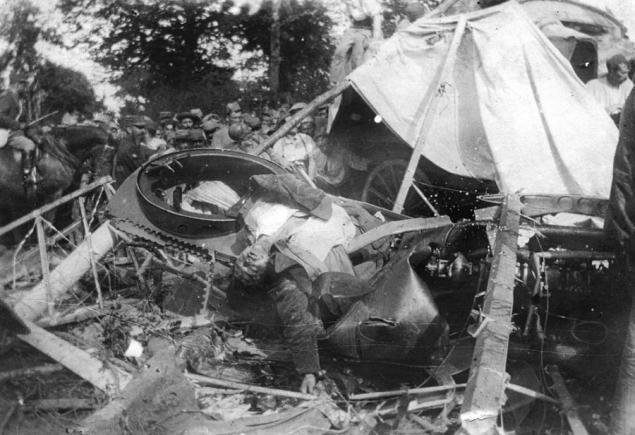 The German pilot is dead in his crashed plane in France in 1918. / (National World War I Museum, Kansas City, Missouri, USA)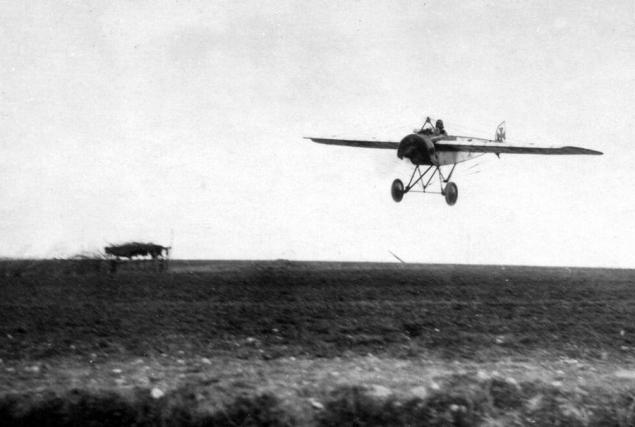 The landing of the German Pfalz EI, in April 1916. / (Brett Butterworth)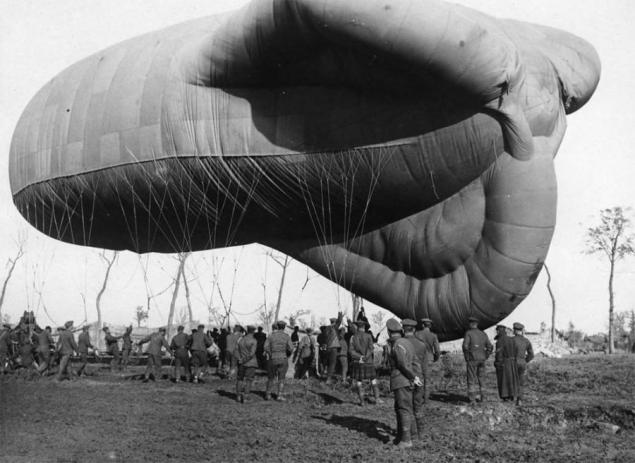 The descent of the balloon observations. Small in comparison with the size of the balloon, a group of men he supervises a variety of ropes. Basket for two persons attached to the ball, as we see, is already on the ground. As is often the target of shelling, those conducting surveillance in these spheres were required to wear parachutes for the steepest descent, if it was necessary. / (National Library of Scotland)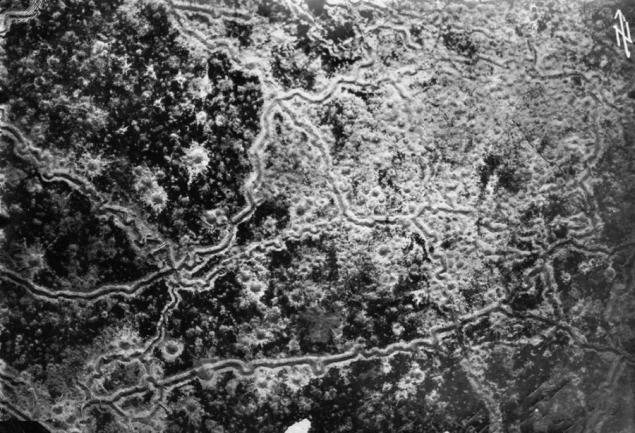 In the photo shows aerial landscape ispescherёnny lines of trenches and craters explosions. Photo: Richard Scholl pilot and co-pilot Lt. Anderer, near Guignicourt, northern France, August 8, 1918. A month later, Richard Scholl was reported missing. / (CC BY SA Carola Eugster)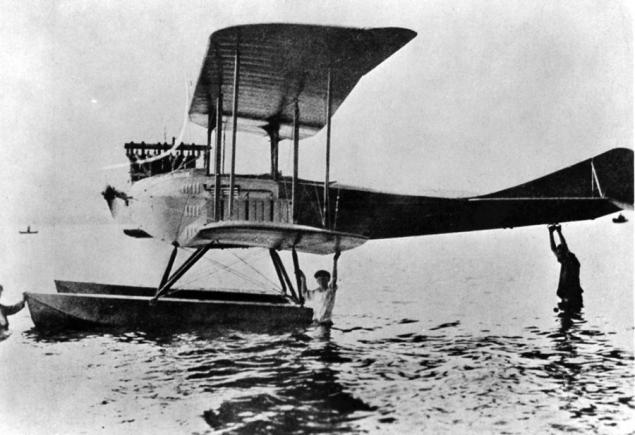 German seaplane, approx. 1918. / (U.S. National Archives)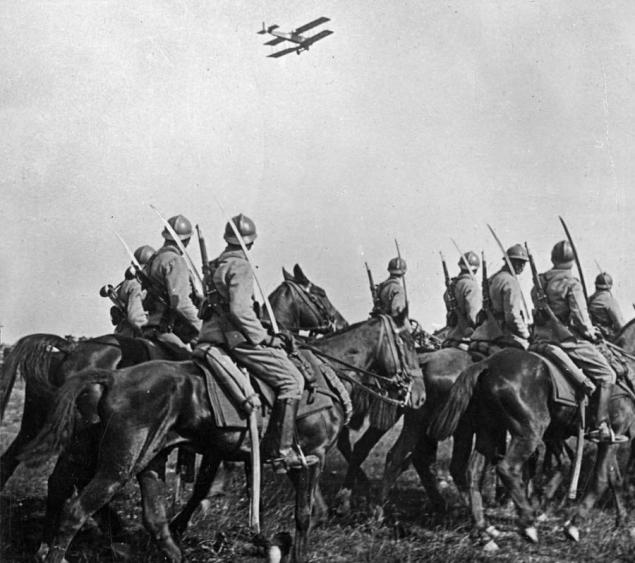 The French cavalry watching the passing military aircraft. / (Keystone View Company)
Coupling 100-kg bombs on German aircraft. / (National Archives / Official German Photograph)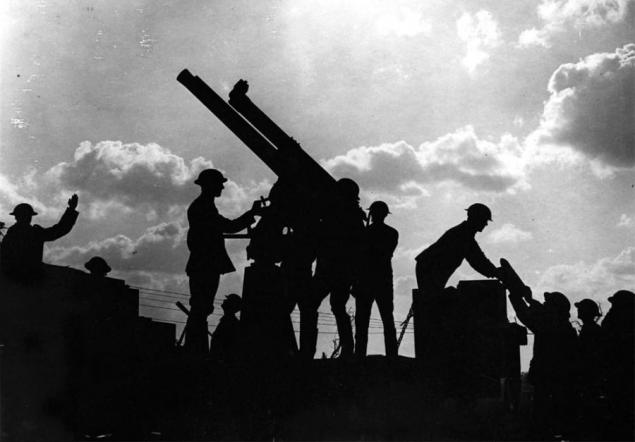 Silhouettes gunners with his weapon against the sky. To the right, a soldier passes projectile to the gun. Battle of Broodseinde (October 1917) was part of a larger battle - the third battle of Ypres, known as the battle for the pass Pashendal (Passchendaele), held under the command of Sir Douglas Haig. / (National Library of Scotland)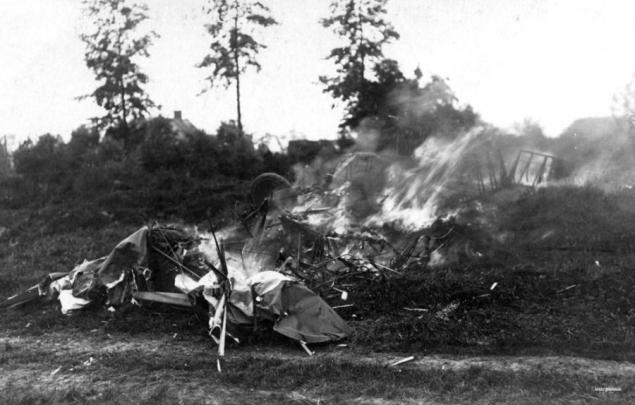 The plane, collapsed and burned in German territory, approx. 1917. / (Brett Butterworth)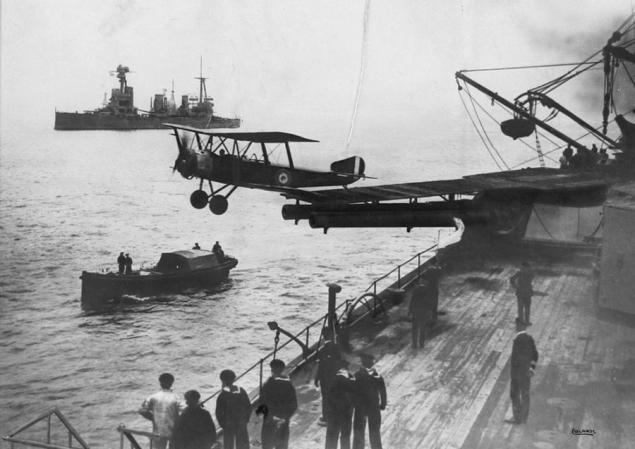 Biplane Sopwith 1 1/2 Strutter taking off from a platform built on the tower guns in the middle of avtraliyskogo ship HMAS «Q», in 1918. / (State Library of New South Wales)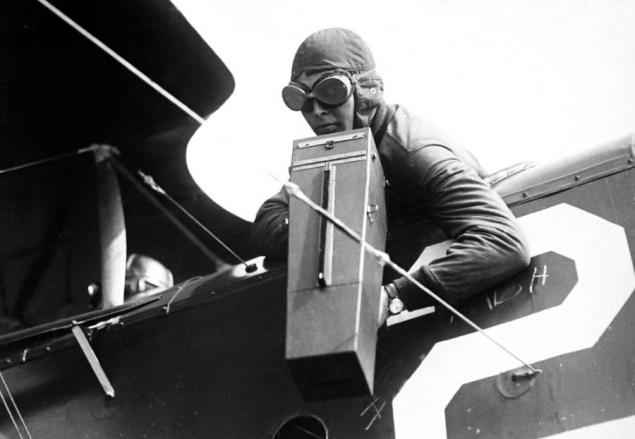 Aerial photography camera Graflex, approx. 1917-18. / (U.S. Army)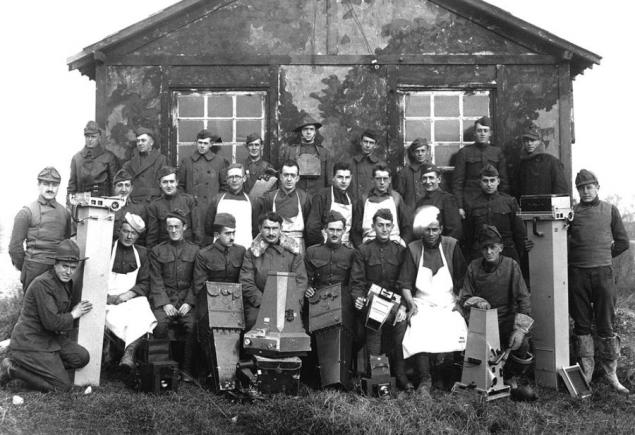 14th fotootdelenie 1st Army "Branch balloon." Captain AW Stevens (center, front row) and personnel of approx. 1918. Service units aerial photography. / (Army Air Forces)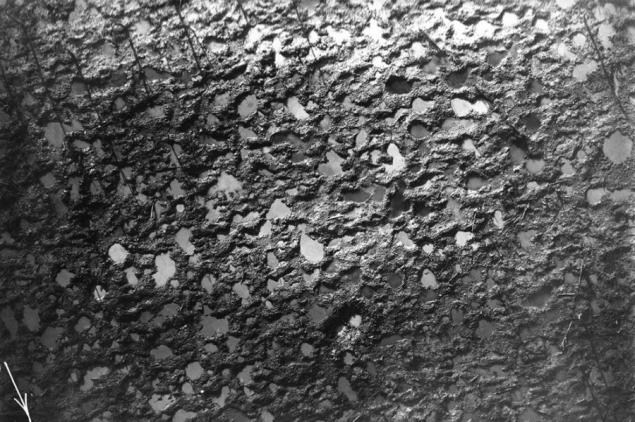 Aerial view of the battlefield covered with craters. Black diagonal lines - the shade of the few remaining tree trunks. / (National World War I Museum, Kansas City, Missouri, USA)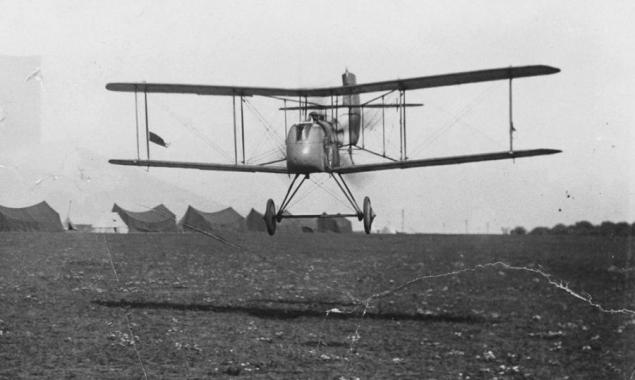 The British commander sent to the raid on the biplane Airco DH.2. / (Nationaal Archief)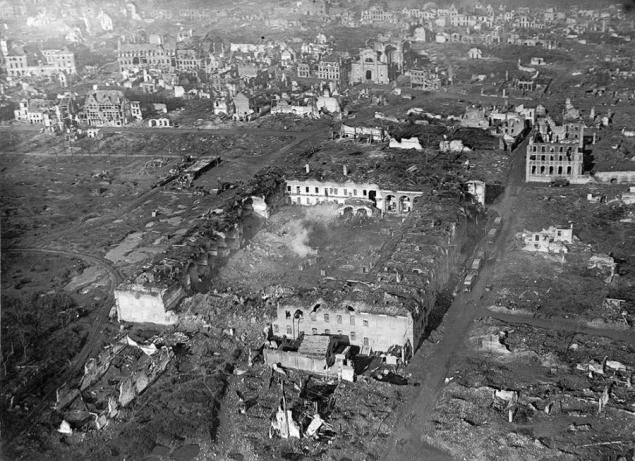 Bombed barracks in Ypres, the view from a height of 500 ft / (Australian official photographs / State Library of New South Wales)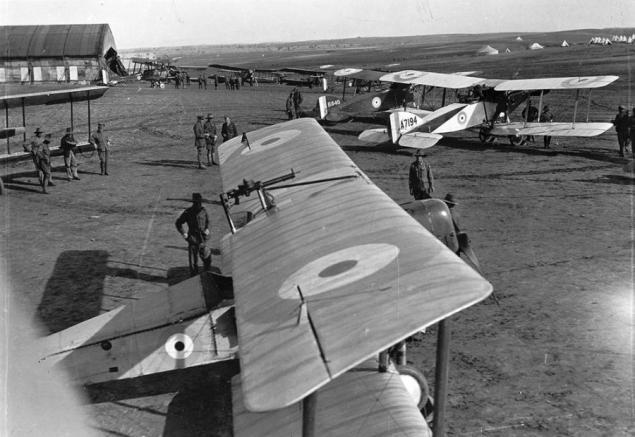 1st Squadron, a unit (unit) Australian Air Force Air Corps in Palestine in 1918. / (James Francis Hurley / State Library of New South Wales)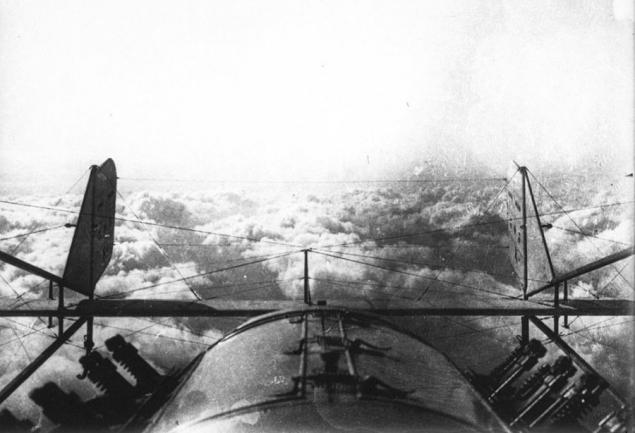 Coming back from a reconnaissance mission, a view of the clouds from above. / (Bibliotheque nationale de France)