On the morning of Sunday, May 6 as close as the moon in its orbit to the earth, and the inhabitants of the planet could see at this moment Supermoon or Perigee Moon - a cosmic event, during which the moon closest to the Earth. The effect is enhanced during a full moon, when the celestial body looks 20% brighter and 15% more. This compilation presents pictures taken before, during and after Supermoon 2012.
1. The moon shines in the sky for the statues of angels in St. Isaac's Cathedral in St. Petersburg on May 5, 2012. (Dmitry Lovetsky / Associated Press)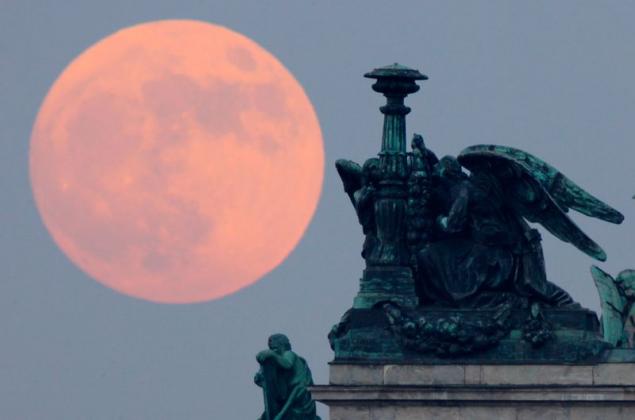 Every year there is 13 new moons and full moons 13. Among them there are also special events - Supermoon, when the moon in its orbit, which is not a circle, but an ellipse, as close to the Earth. It happened May 6 exactly 3 hours 33 minutes Universal Time.
2. Full moon rises over the Coit Tower in San Francisco on May 5, 2012. (Frederic Larson / San Francisco Chronicle / Associated Press)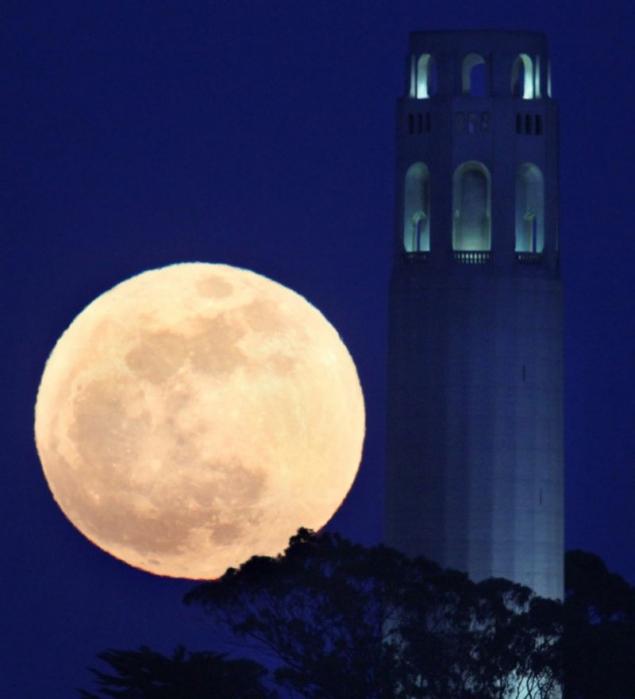 At this time, the Terrans were able to see an unusually large disk of the moon, as a maximum approximation to coincide with the full phase of the full moon. Increasing the visual area of ​​the Moon may be visible and the naked eye if the weather was clear and no clouds overshadowed the earth's satellite.
3. The moon shines in the sky behind the statue of Christ the Redeemer in Rio de Janeiro, May 6, 2012. (Victor R. Caivano / Associated Press)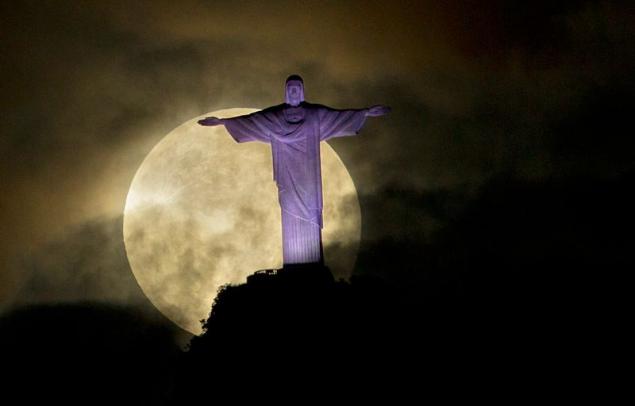 4. The full moon shines in the sky over the minaret of the mosque of Mohamed Ali in Cairo, 5 May 2012. (Asmaa Waguih / Reuters)