A series of "You and Your Pet" - a collection of images of German photographer from Hamburg Tobias Lang (Tobias Lang), in which he contrasts pictures of people portraits of his precious animals. No wonder they say that animals tend to resemble their owners. Lang took his work to verify this assertion. And it seems that he got.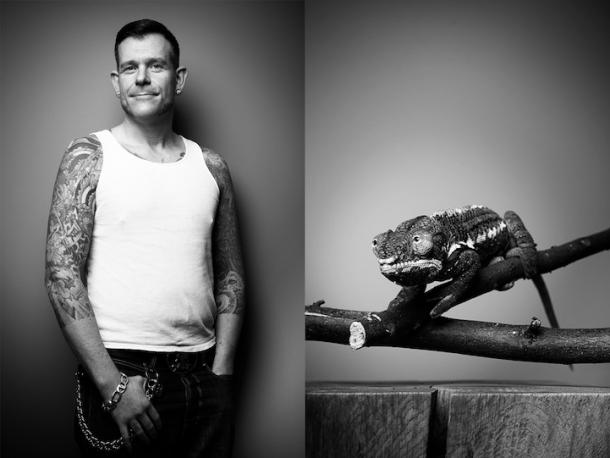 Among the pets shown as usual cats and dogs, as well as more exotic animals - snakes, owls, lizards, iguanas. On all pictures Tobias Lang's owner and his pet complement each other, repeating the personality and mood.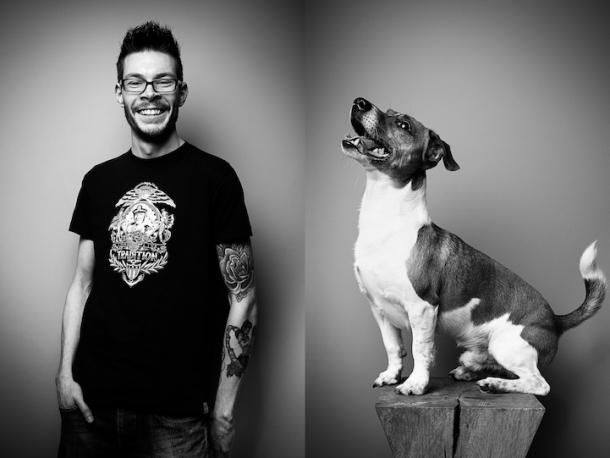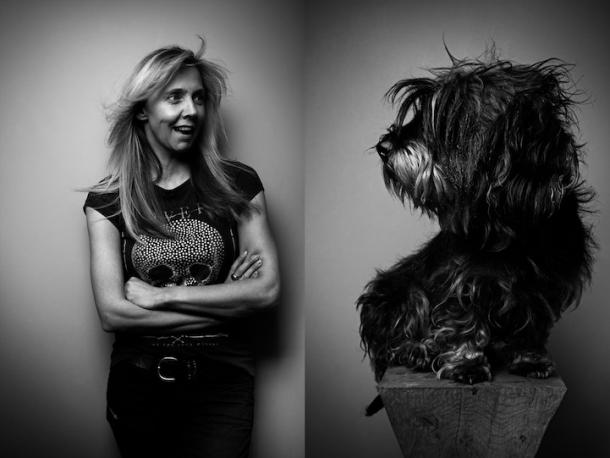 The very first photo, which began this whole series, the picture became roommates with her cat. After that, many friends have also expressed a desire to make a joint photo with their pets. In the end, the project turned into a much more emotional impact, which demonstrates the view of the relationship between people and their pets.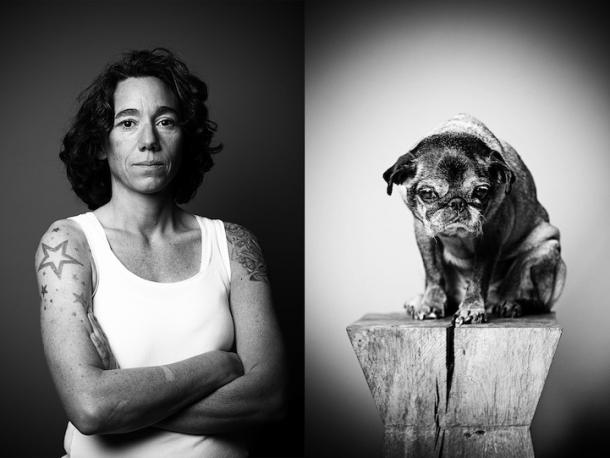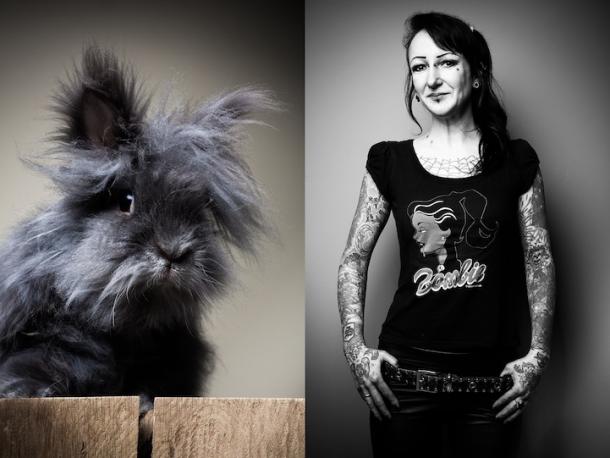 Currently Lang seeks to diversify its portfolio of portraits of animals. Now he is looking with Facebook people who are the owners of chickens, geese, parrots, otters, pigs, rabbits, hamsters, frogs, snails ... If you have any - do you have the opportunity to become another hero of the following photographs Tobias Lang and replenish his collection " You and Your Pet. "