Moscow artist Svetlana Kolosov uses his own hand as a canvas on which depicts a charming scenes from fairy tales.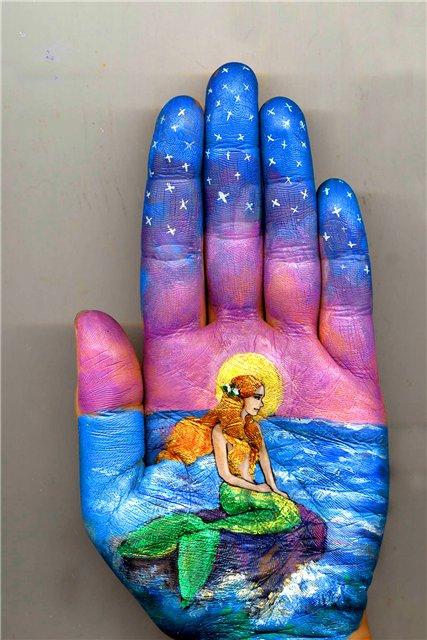 A series of papers on the palm includes a number of fairy tales by Hans Christian Andersen, such as "The Little Mermaid", "The Little Match Girl", as well as Russian folk tales, such as "Snow Maiden". All paintings are made with watercolors.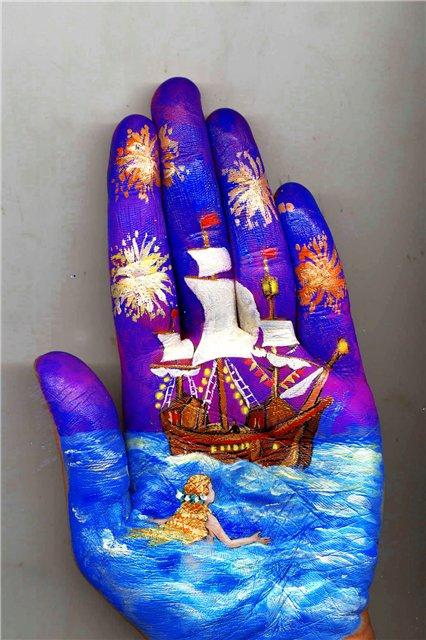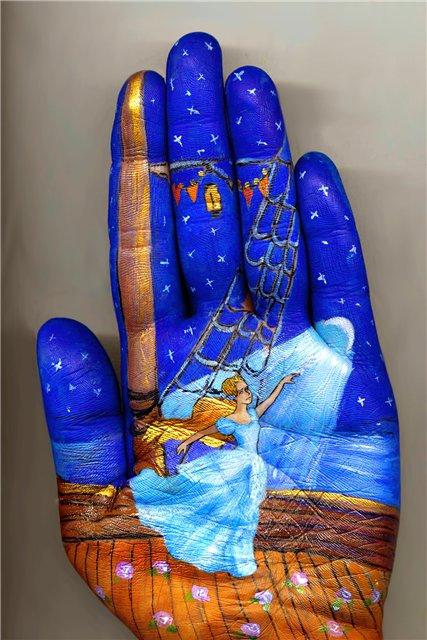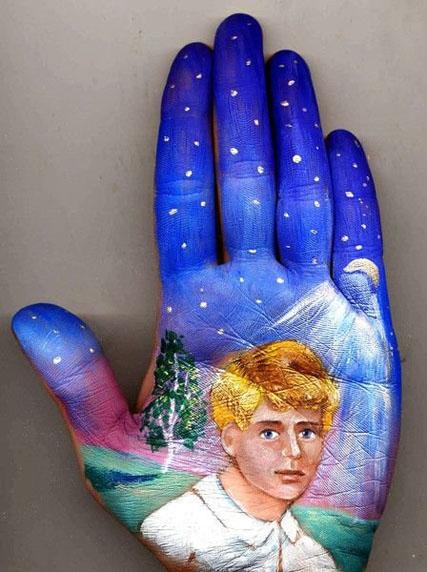 Looking through the work of Svetlana, completely forgetting that these drawings are made on the palm. Each image draws the viewer into a magical scene. Soft canvas and rebellious as the palm, it seems so easy that brings in memories of carefree childhood.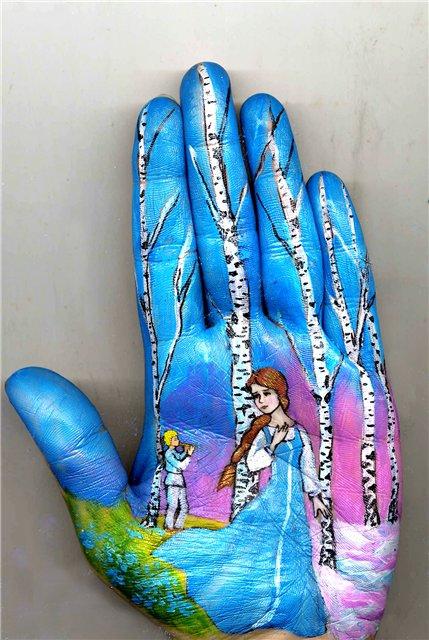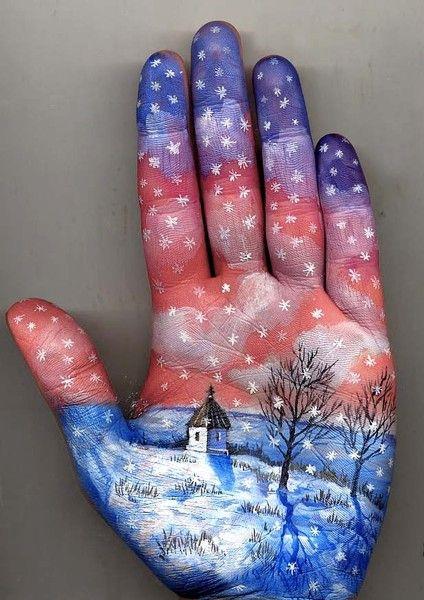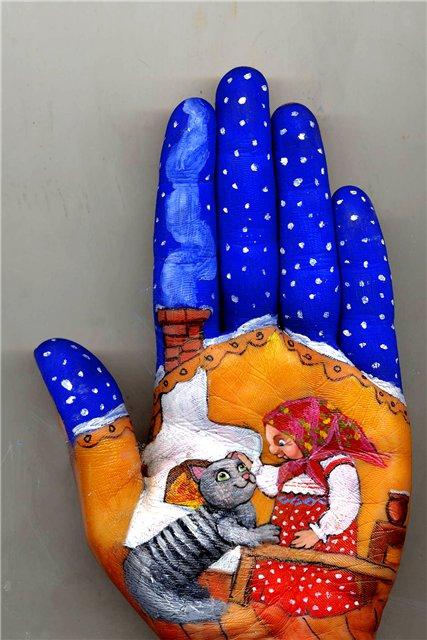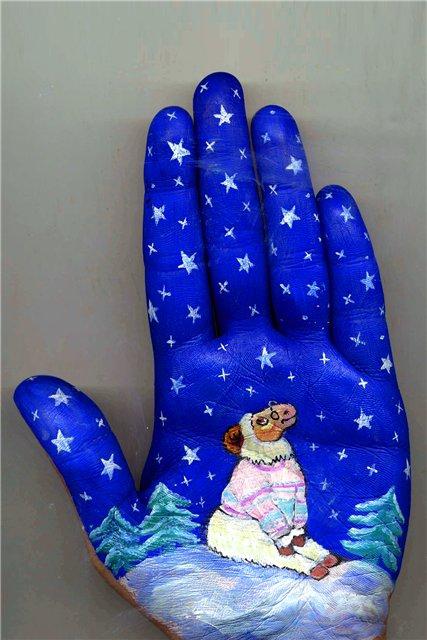 By combining two of his favorite things - love of art and the care of children (and their Svetlana four), the artist decided to create works of art that would please her children, and her creative soul.