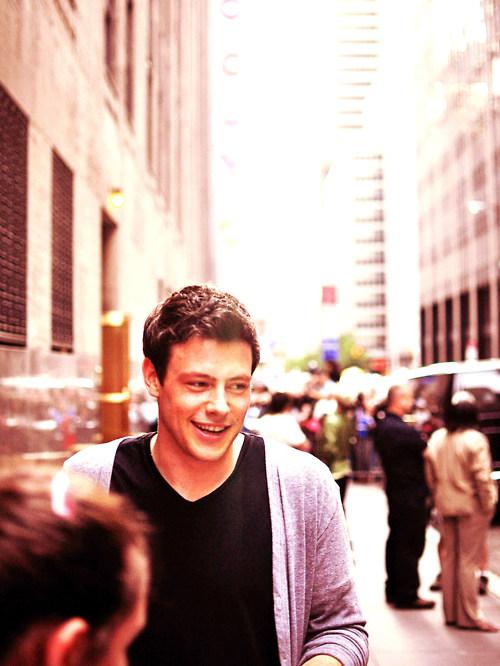 Today it became known the cause of death of a star of the American TV series «Glee» Cory Monteith, whose body was found in a hotel in Vancouver on July 13. Forensic experts have established that the actor, who went 32-th year, died of a drug overdose, he used heroin together with alcohol. Tragically, Cory just kept everything growing list of stars who died from drugs that could still live and work. Let us remember them.
1. Heath Ledger.
Charming Ledger became the second actor in history (after Peter Finch), which was awarded the "Oscar" award posthumously for his role in the film "The Dark Knight." January 22, 2008 at 15:31 he was found dead in his New York apartment in Manhattan. Just could not establish the exact cause of death - need additional toxicological examination, which showed the actor was acute intoxication due to the combined action of painkillers, sleeping pills and various antidepressants. While Ledger was suffering from depression caused by rasstovaniya with Michelle Williams.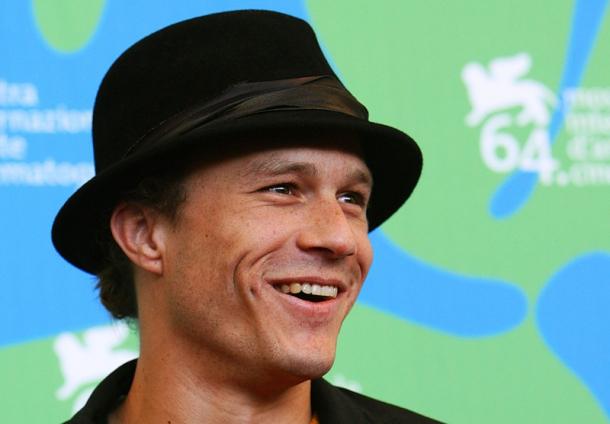 2. Kurt Cobain.
The leader of the cult group had shot himself at his home in Seattle. 5 April 1994, his body was found in a locked electrical conservatory, and next on the table lay a farewell letter to the musician. Also, the autopsy showed that blood Cobain was 225-240 milligrams of heroin, which is a lethal dose. However, in this death and left many ambiguities.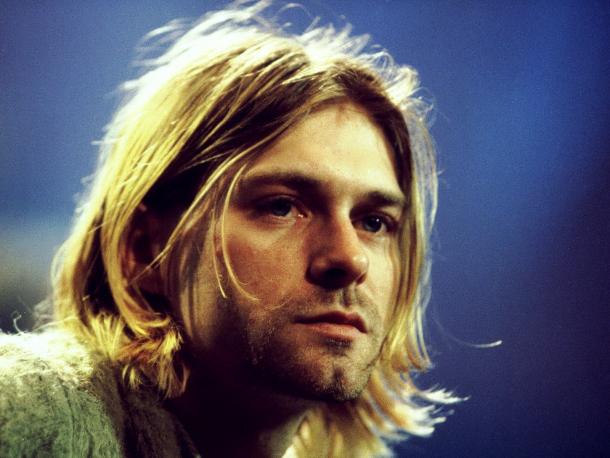 3. Whitney Houston.
Great singer with an amazing voice, drowned in his sleep in the bathroom of the hotel. It occurred on 11 February 2012, the eve of the Grammy Awards ceremony in Los Angeles. It later emerged that the singer has taken on that tragic day, drugs and cocaine. In addition, the report was written by toxicologists that many drugs lying in the room, among which was a sedative and muscle relaxant.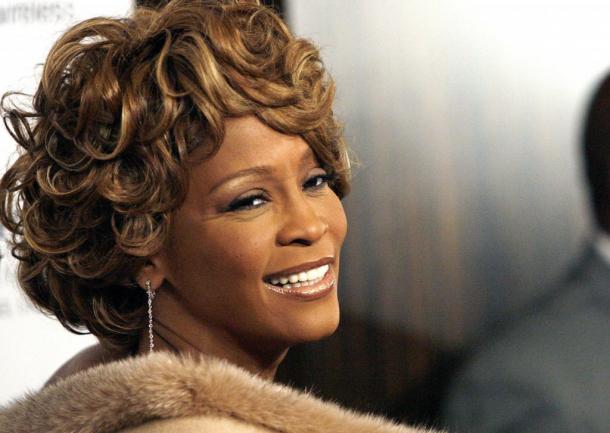 4. Amy Winehouse.
Cult singer was found dead in her London apartment July 23, 2011. At first it was assumed that she had died as a result of a drug overdose. But later found another reason - a heart attack, which was caused by alcohol intoxication. The level of alcohol in the blood Amy is five times higher than the marginal rate.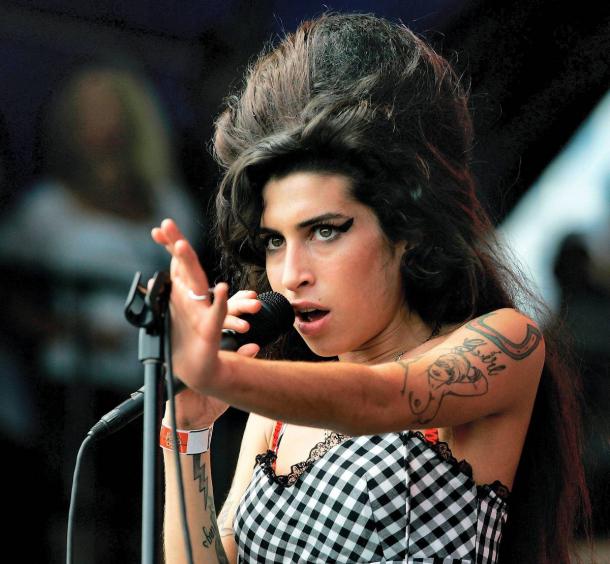 5. Anna Nicole Smith.
A well-known model and Playboy magazine girl died on 8 February 2007 in Nassau - the capital of the Bahamas. Before that, a few days she lay in bed with suspected influenza. February 8, her husband, Howard had to leave on business, but soon he was called and told that Anne suddenly became worse. Emergency doctor tried to bring Anna to life, but to no avail. The cause of death was an overdose of analgesics and antidepressants, which model is abused while aggravate advanced forms of pneumonia.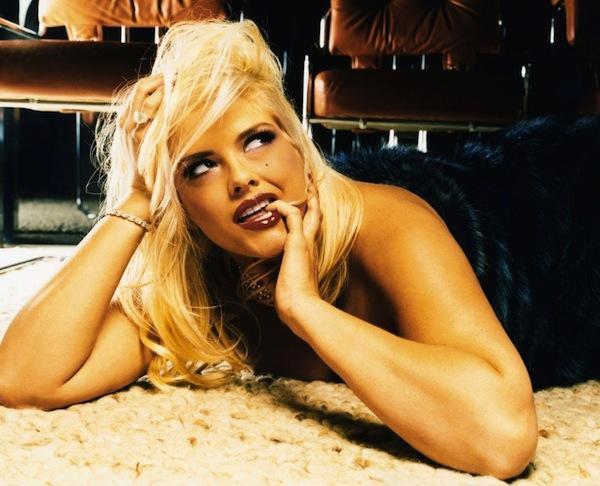 6. Jimi Hendrix.
Jimi Hendrix named by Time magazine in 2009, the greatest guitarist of all time, was found dead September 18, 1970 in a London hotel. He was with his girlfriend Monica Charlotte Daneman and choked vomit after 9 immediately took sleeping pills. His girlfriend realized that Jimmy bad, but was afraid to call an ambulance, because around the room were scattered drugs. When the doctors finally arrived, the musician was still alive, but to save him was impossible.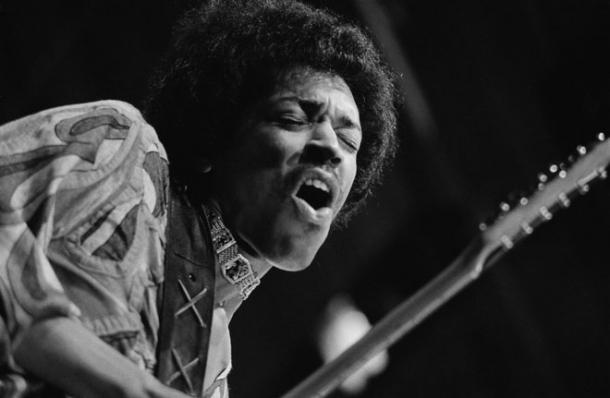 7. Sid Vicious.
Singer famous punk band Sex Pistols, died shortly after the murder of his girlfriend Nancy. In the hotel room October 1978, together they took drugs. When Sid came to, he found Nancy on the bathroom floor: she was killed with a knife. At first, he was arrested, but later called it a killer drug dealer. Sid was released on bail, and he made an unsuccessful suicide attempt - it managed to save. But the morning of February 2 Vicious was found dead - he took a lethal dose of heroin.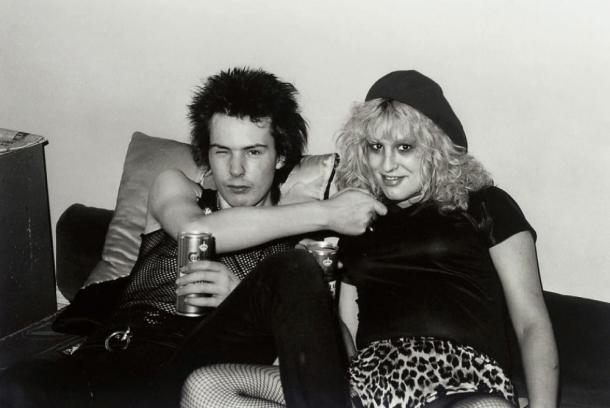 8. Michael Jackson.
The King of Pop passed away June 25, 2009. His doctor Conrad Murray made Jackson a fatal injection of propofol. This medicine is usually taken to treat insomnia. Later, the singer's doctor charged with manslaughter.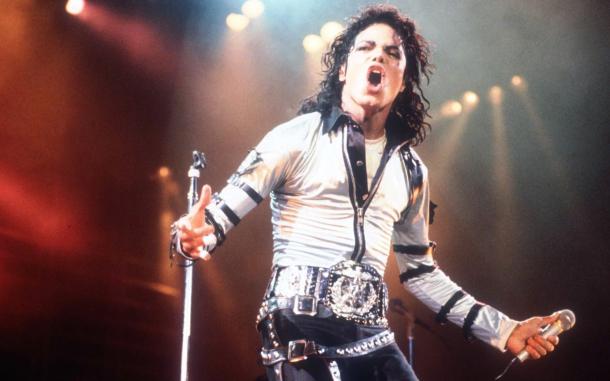 9. Marilyn Monroe.
The blond sex symbol of the 20th century, was found dead on the night of 4 to 5 August 1962 at his home in Los Angeles. Marilyn lying on a bed with a telephone receiver in hand, beside her was found on the packaging of sleeping pills. As examination has shown, the cause of her death was an overdose of barbiturates. The police report says that perhaps it was a suicide, although there is still some do not exclude the version of the murder of an actress.
10. Elvis Presley.
Great King of Rock 'n' roll was not 16 August 1977. The day before he returned home late at night and in the morning to discuss the engagement and upcoming tour. Early in the morning he decided to take anti-anxiety medication, but was unable to sleep a few hours and took another dose, which became his deadly. Elvis discovered the lifeless body of his fiancee. Presley was taken to the intensive care unit, but doctors had could not do anything.