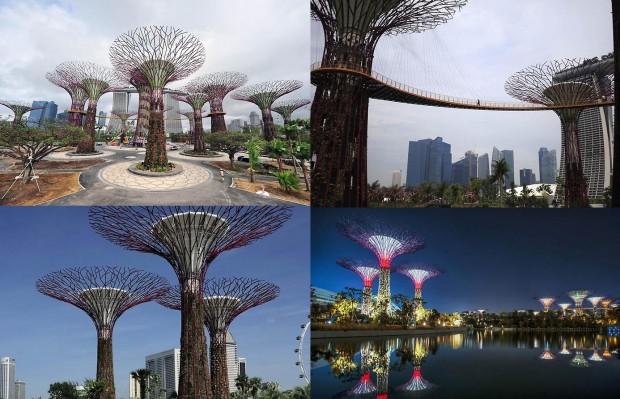 During a large-scale restructuring in Singapore, as well as construction of a new center in the Marina Bay, it was created by amazing gardens - a futuristic park with a lot of bridges, parks, plants, oddly shaped and very unusual trees.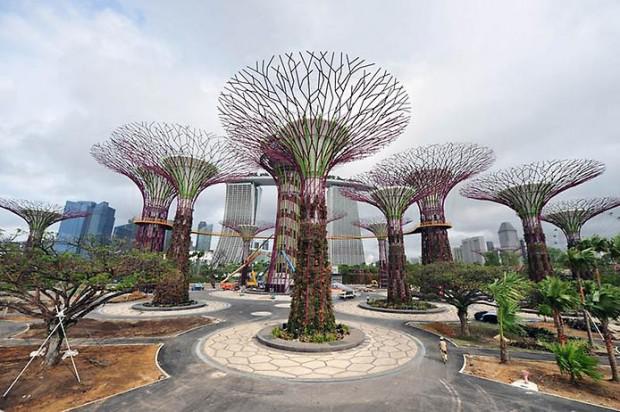 This place once was called "horticultural paradise" and a comparison with the hanging gardens of Babylon, and the most vidnymi.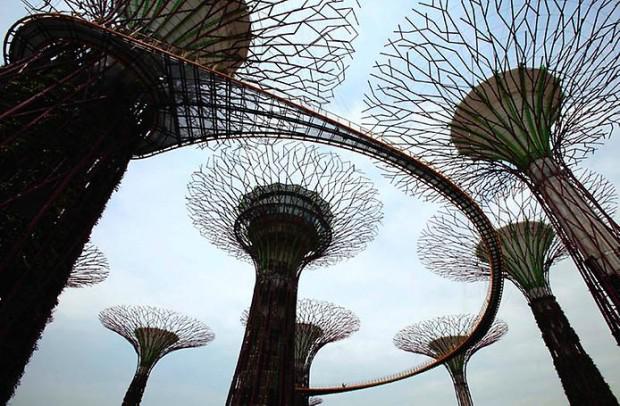 attractions here are two huge domes. Under one of them are rare tropical plants and trees, and under all sorts of other flowers. It stands out as a massive artificial supertree you can watch almost all izobrazheniyah.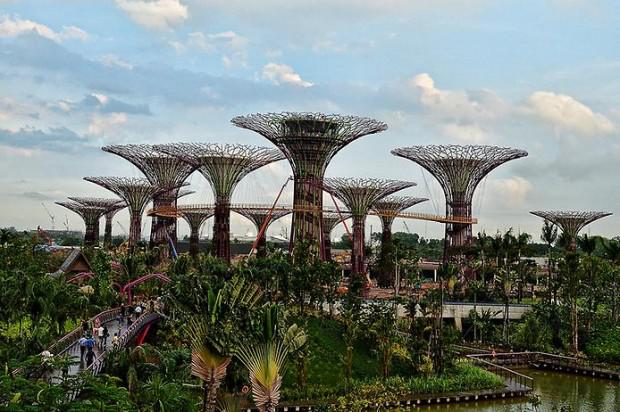 Cupola biomes size is equivalent to about 4 football fields, and on completion they will be home to 220,000 plants from almost all continents of our planet. An interesting feature of the flower dome is that horticultural waste feed massive steam turbine that generates electricity. This electricity is enough to fully pitatsya whole dome, as well as to control the climate and the atmosphere inside. The two domes are the only places of the park, which will have to pay an entrance fee. Across the rest of the vast territory of the gardens of the future will be walking absolutely besplatno.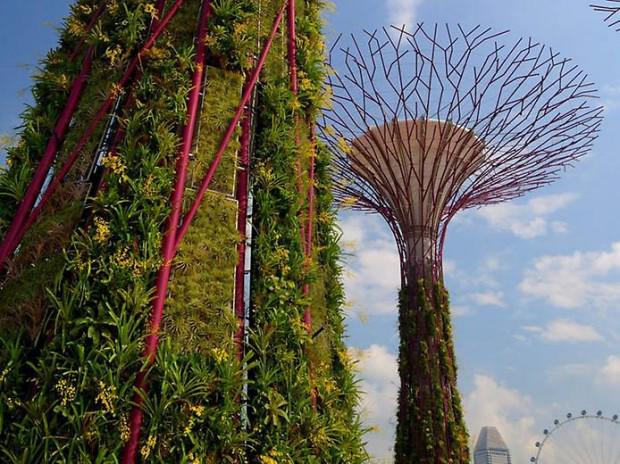 As for the artificial supertree, the more you will be able to see them in the photos. The opening of the park is planned in the near future, on the 29th June 2012 goda.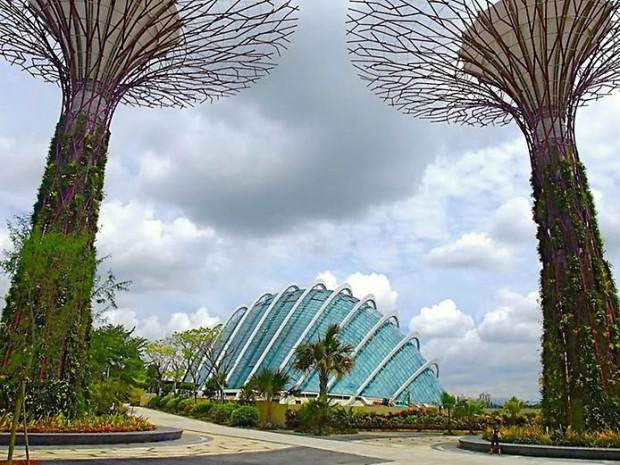 Here are brief details and interesting facts about the Bay Gardens in Singapore: 1. In total, there will be located 18 supertree height from 25 to 50 metrov.
2. Bridges height length of 128 meters and a height of 22 meters will connect higher supertree opening visitors an incredible view of the whole park and zaliv.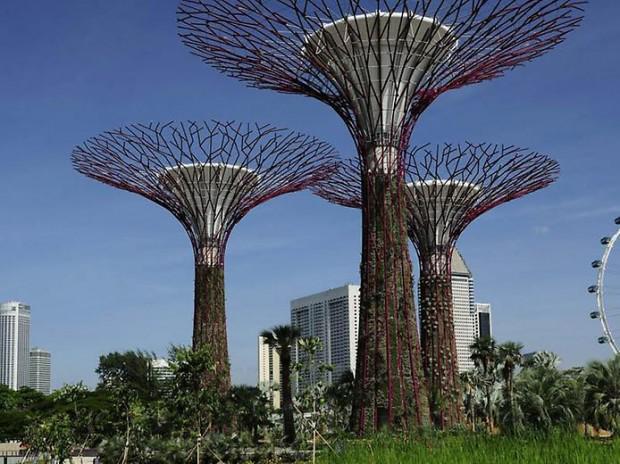 3. 11 trees will be equipped with photovoltaic systems that convert sunlight into energy. The energy collected during the day to be used at night to illuminate the entire struktury.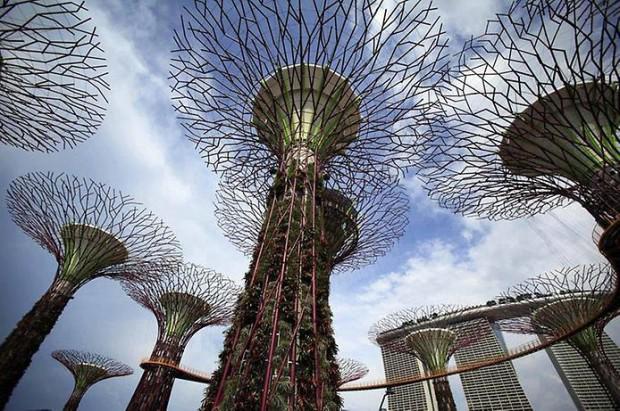 4. Each supertree will consist of many planted on a special frame ferns and tropical tsvetov.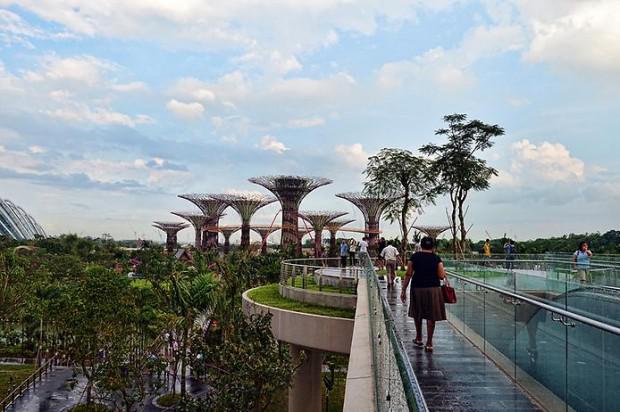 5. Special awnings will serve regulators temperature by absorbing and scattering the sunlight. Also, the trees will be equipped with rainwater harvesting systems. Each of them will consist of 163,000 all kinds of plants more than 200 raznovidnostey.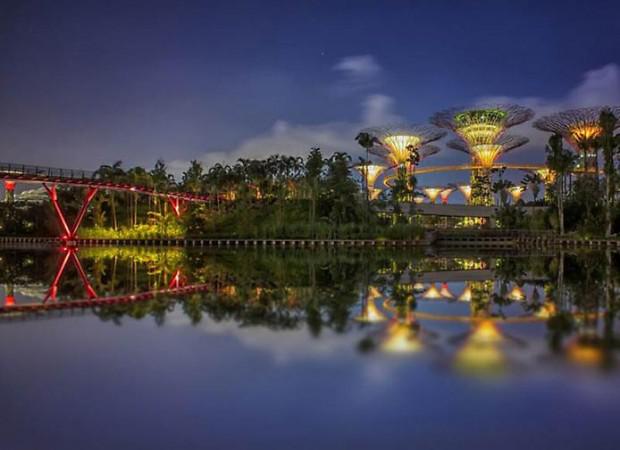 The developers of these wonderful structures is a British architectural firm Grant Associates. The park will be open to visitors every day from morning to vechera.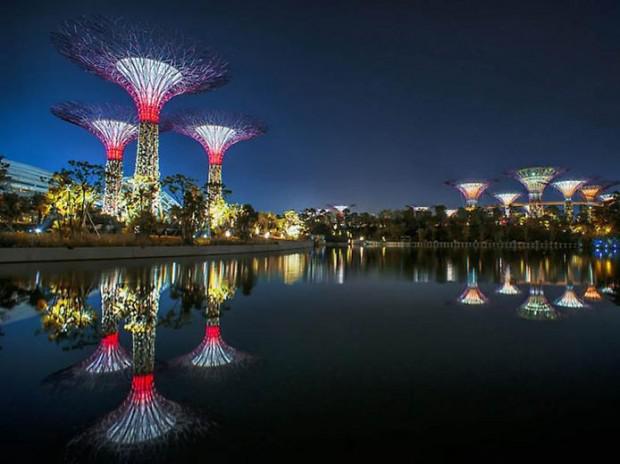 See also: In Hong Kong, the trees grow out of the walls. Giant store fallen timber. Scientists invented the liquid timber. The highest wooden building in the world. Why does the log does not sink?
Source:
lifeglobe.net/entry/3415