In the world there is a state, half of whose territory is occupied by gardens. If you speculated, the answer is quite simple – it's the Vatican. Being the smallest state, it has a land area of 44 hectares, half of which is gardens and even forest on two hectares.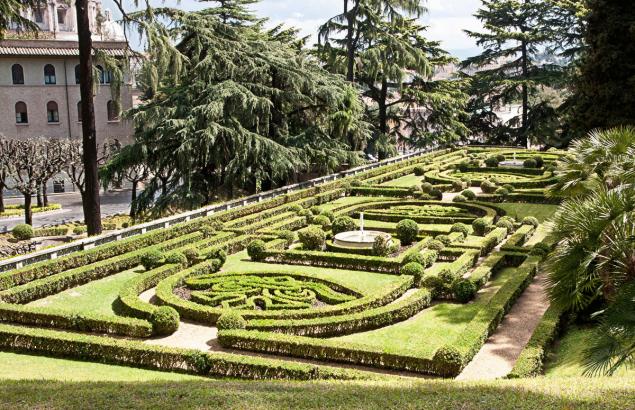 Vatican gardens was founded in the 14th century when Pope nicolò III and have a large number of old trees and exotic plants, among which are located the various buildings. The gardens include many fountains, sculptures, towers, palaces and houses. Each Pope brings in landscaping something to your taste, although not all of them were interested in gardening. So here it is clearly seen influences of landscape mode, as in different parts of the garden you can admire almost all European styles.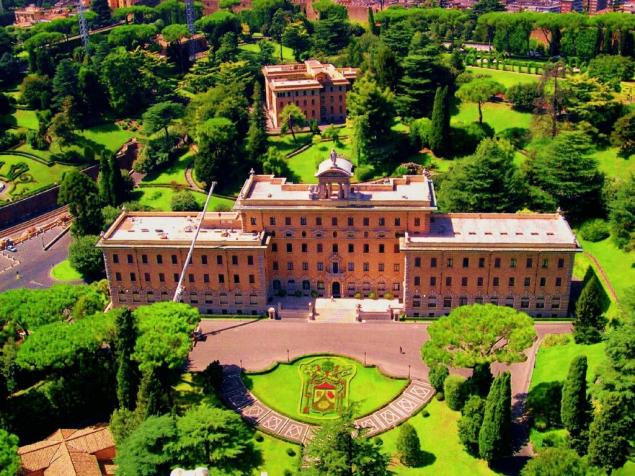 Vatican gardens, occupying a total area of more than 20 hectares, covered mostly the Vatican hill, towering over the surrounding area more than 60 meters. In the North, South and West of the Gardens is limited to the Vatican wall. In the Gardens there are several spring sources in the middle Ages, if necessary, supplied water to the Vatican, as well as feeding subtropical, growing here and still vegetation. A large part of the Gardens is broken and well maintained; extensive lawns located primarily on the flat areas in front of St. Peter's Basilica and the Vatican museums. A significant part of them was created by order of the popes in the Renaissance and Baroque.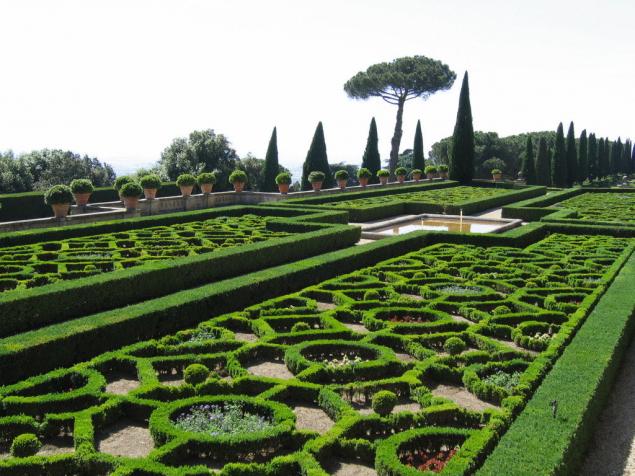 The best preserved, "natural" part of the Vatican gardens is the area between the Leonin wall and building, where the administration of the Vatican. It is a dense thicket of various trees: pines, pines, oaks, cypress, palms, etc. that cover this hilly terrain. Through the gardens along the many paths. In the Western part of the Vatican gardens Vatican heliport (opened in 1976), connecting the Papal state with its international airports, Fiumicino and Ciampino.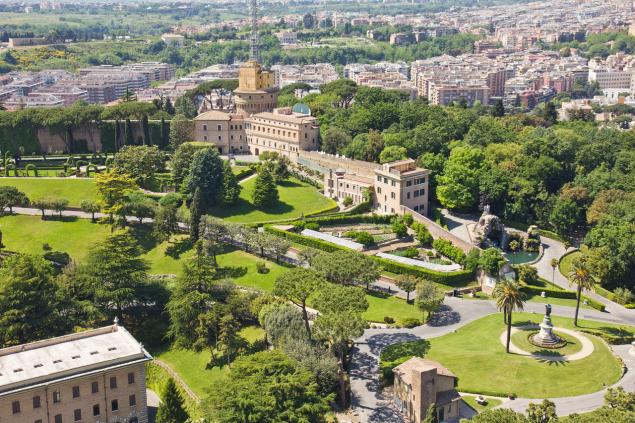 Source: /users/117