When a person is in harmony with itself and nature, there is something unimaginable. Living in harmony with the environment and trying to himself as a creator, a person is able to create something twice as beautiful. It turns out that landscape designers are able to shine with originality better than the boldest architects, creating of plants and stones simply breathtaking masterpieces. It's 10 most unusual and amazing gardens from around the world. Each of them - the present moment creation creative tandem of man and nature ... When you look at this beauty, you have breath. Best place for romantics and lovers of unusual and you can imagine! Well, enjoy this splendor with.
The residential house in Travessa de Patrochinio
This unusual house designed by designer Rebelo de Andrade in the Portuguese town of Lisbon. Residence are decorated with unique vertical planting of 25 different species of plants.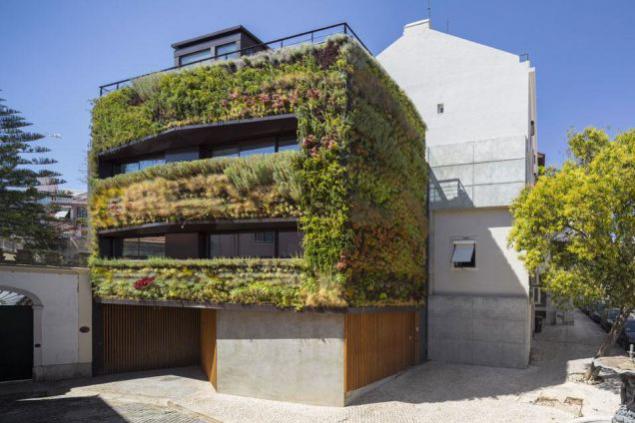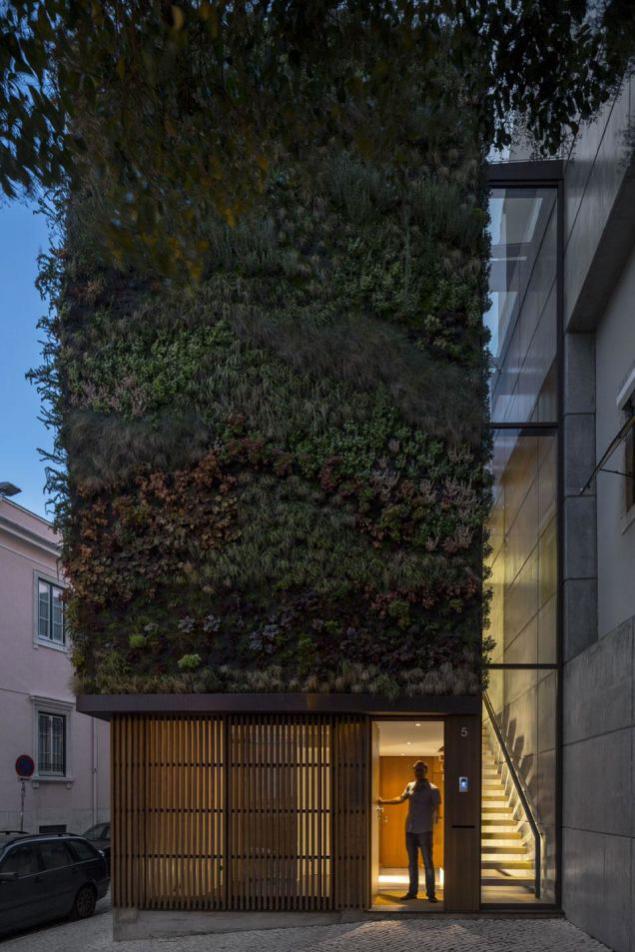 Artigas Gardens
One of Gaudí created between 1905-1906 years. These gorgeous gardens are located in the foothills of the Pyrenees in the Spanish municipality of La Pobla de Lillet, 130 km from Barcelona.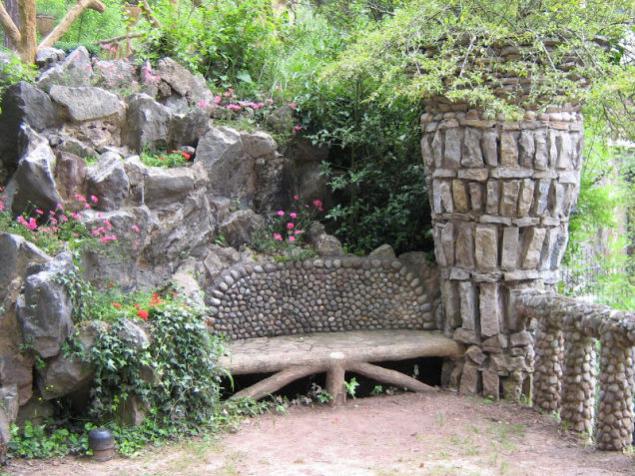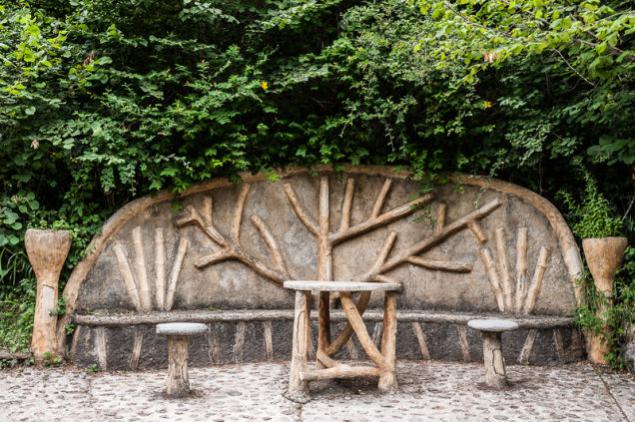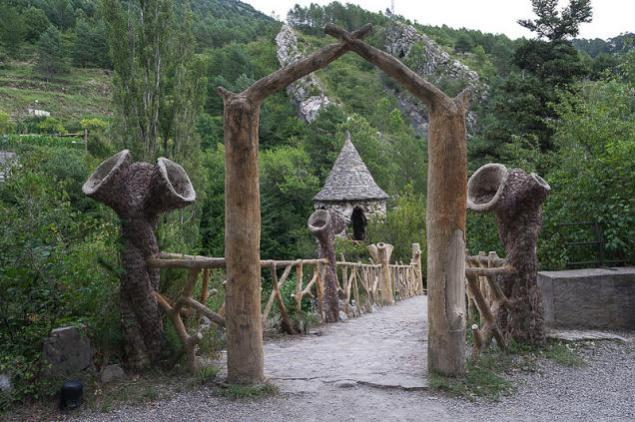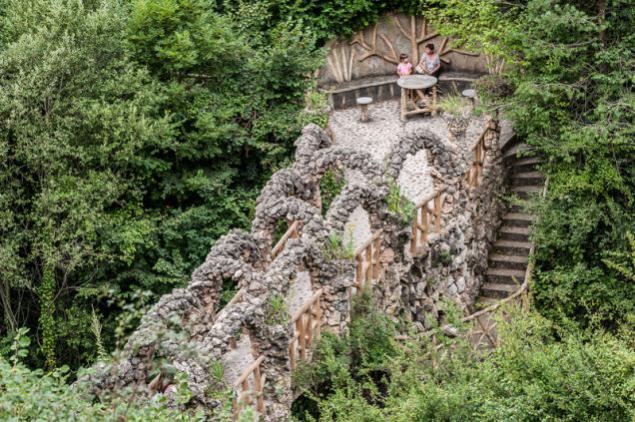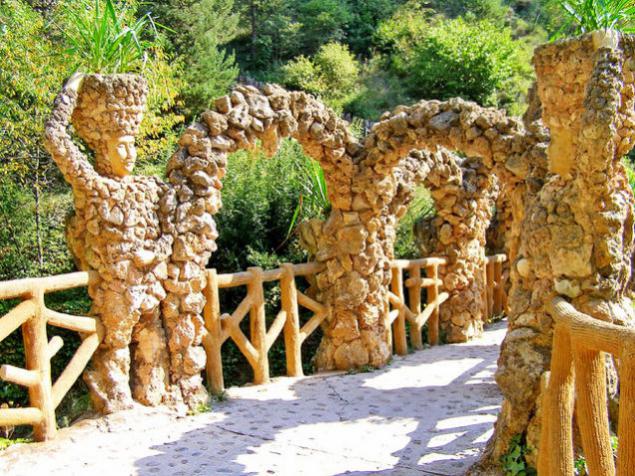 Lost Gardens of Heligan
This miracle of landscape gardening art is in England, near the town of Mevagissi in Cornwall. Lost Gardens of Heligan have been created since the mid XVIII to the early XX century. This is a fantastic island, where you can find two large mud sculpture whimsical forest dwellers, a lot of man-made lakes and Europe's only pineapple plantation. The First World War is extremely negative impact on this work of art of man and nature. The gardens have been abandoned for nearly a century. But in the 1990s, is once again flashed a ray of life.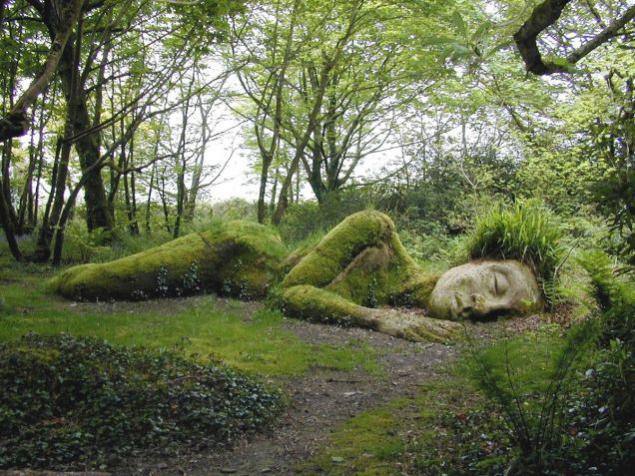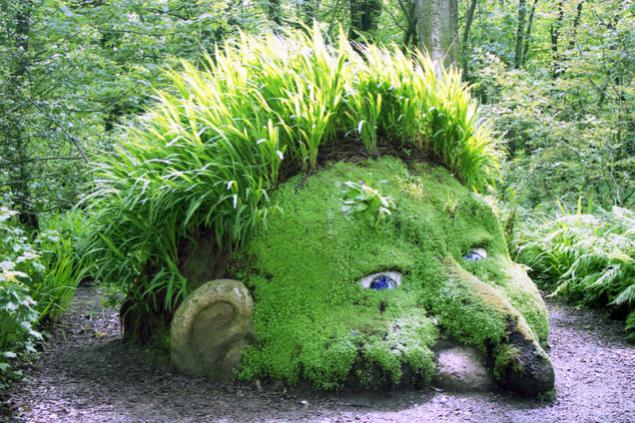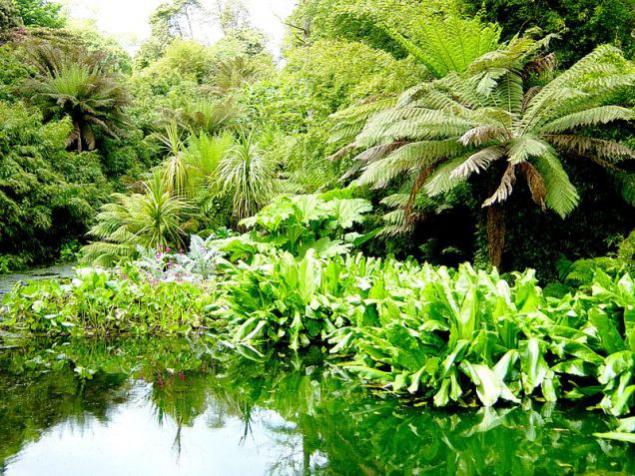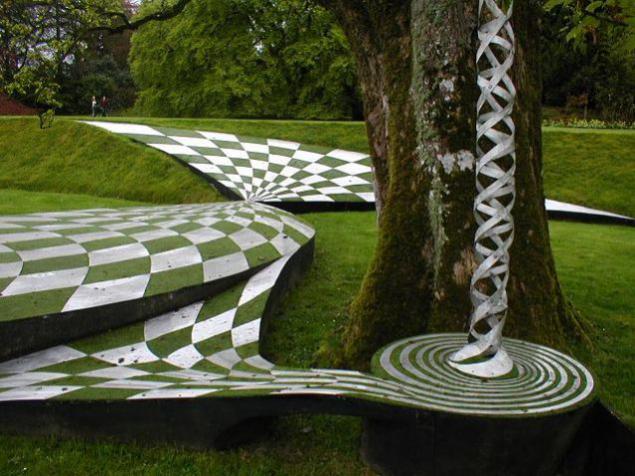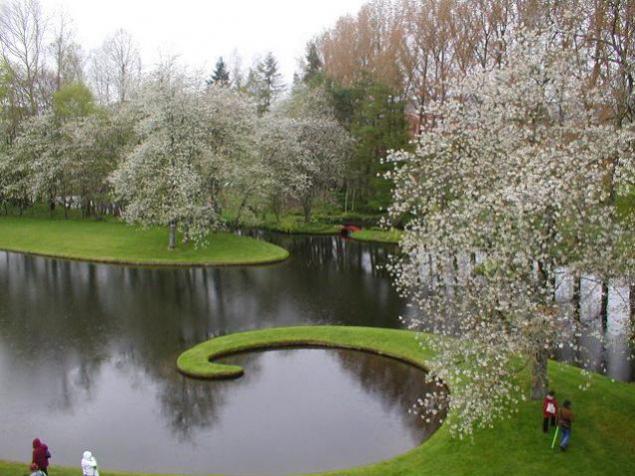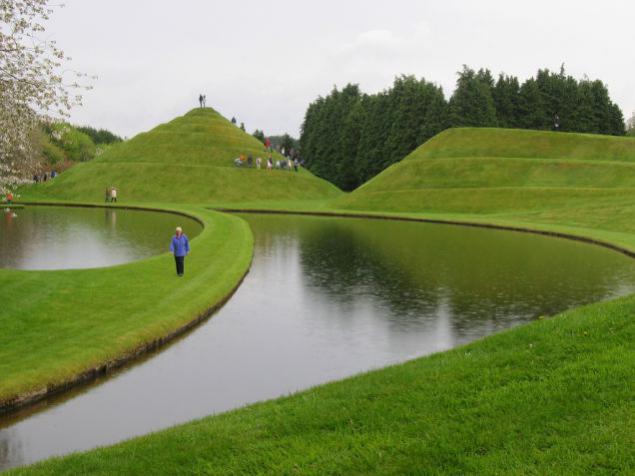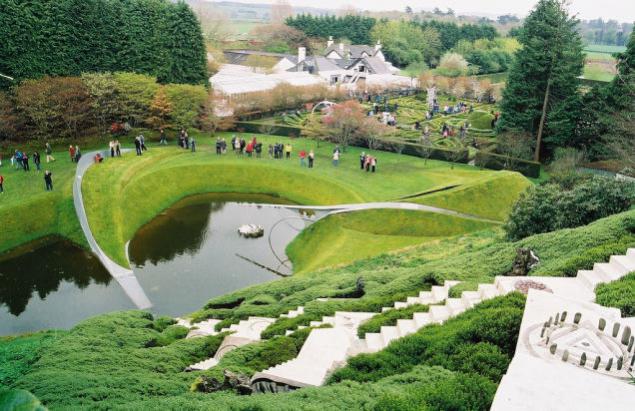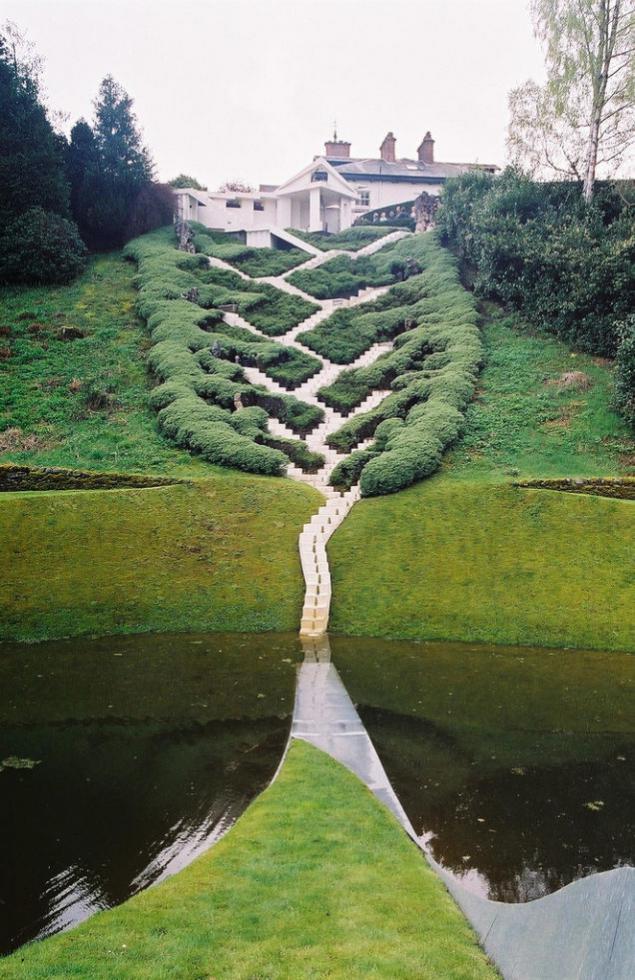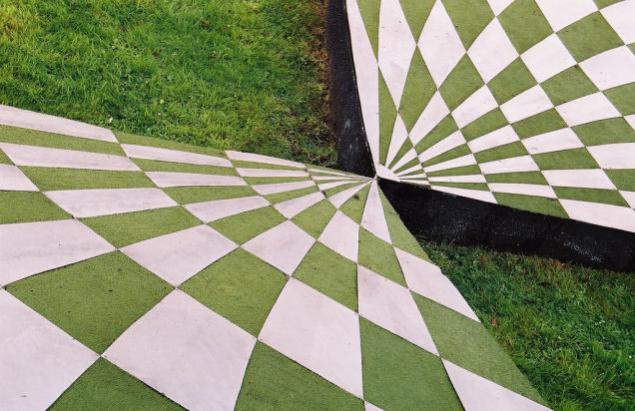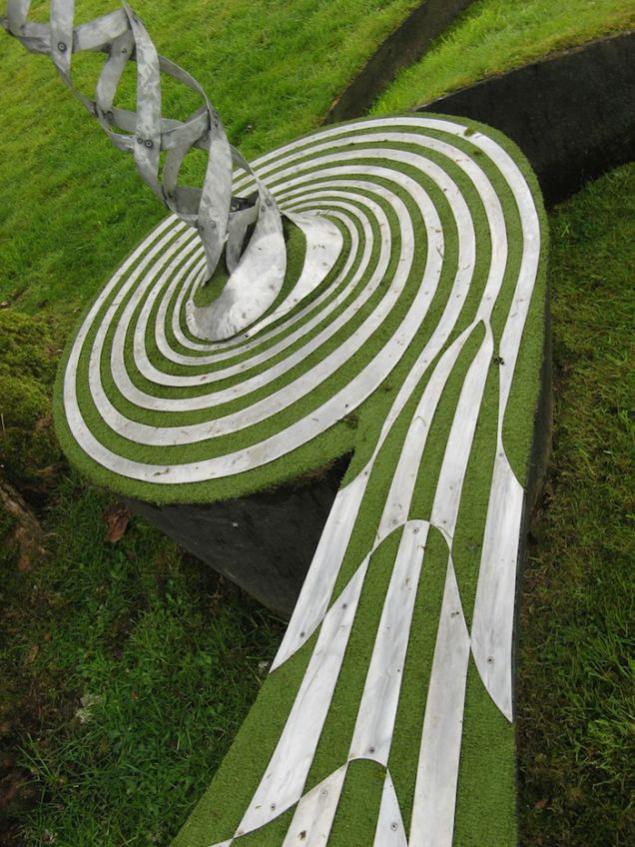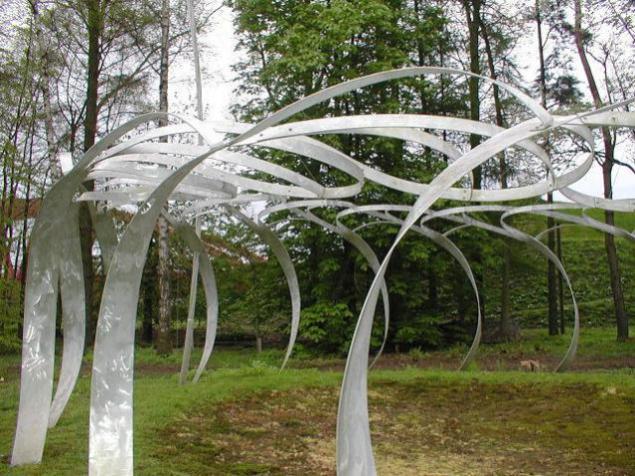 Vertical garden of plastic bottles
This garden is located in close and seemingly inconspicuous Brazilian side street. On a gray and dull wall suddenly began to play life. The vertical garden of plastic bottles is the project of a popular Brazilian TV program "My sweet home».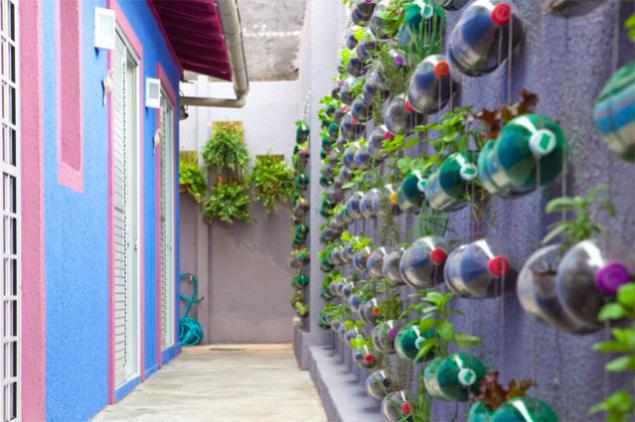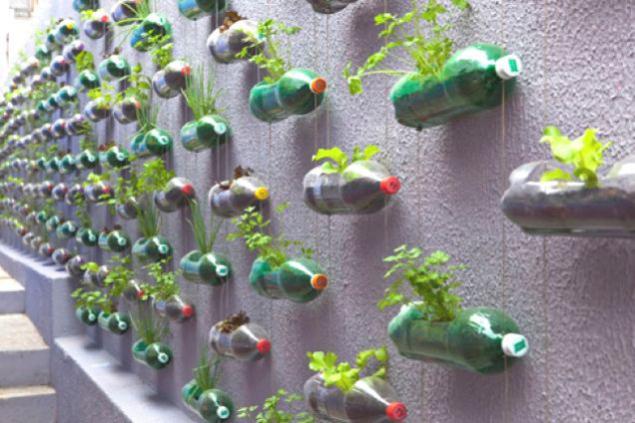 Garden gnomes
In the garden, which is located in the Palace of Mirabell in Salzburg, you'll meet dozens of dwarf stone sculptures. Many of the articles were copied from the real dwarfs. These little fellows create a special fairy tale atmosphere.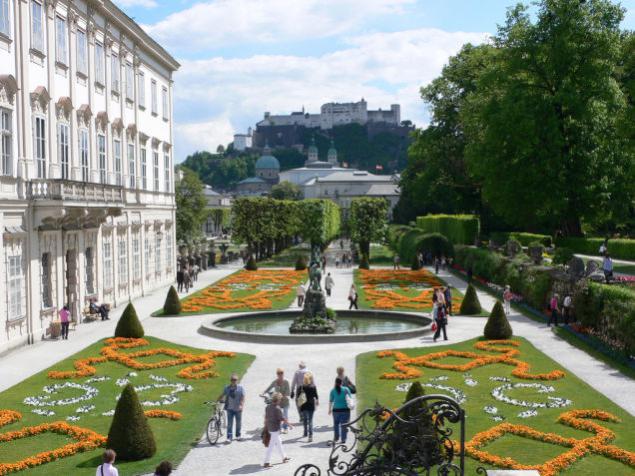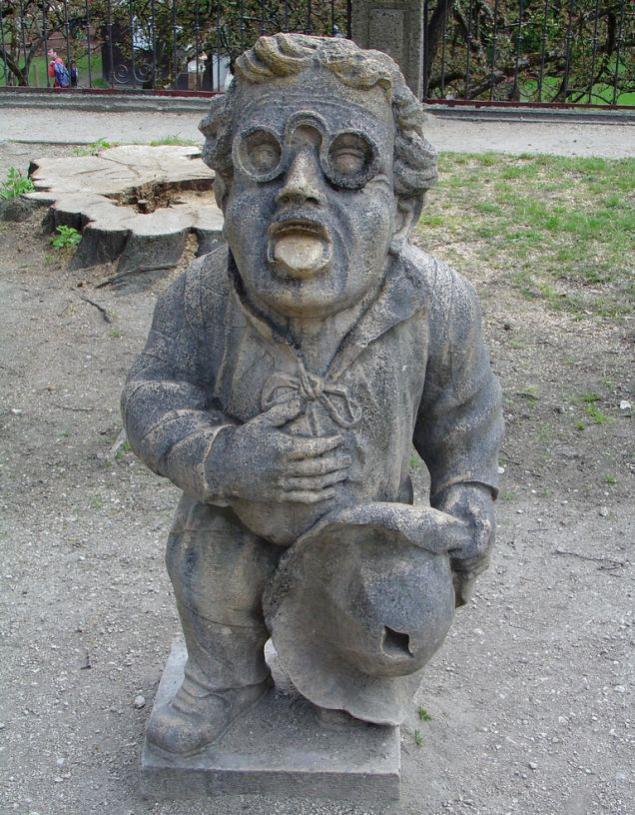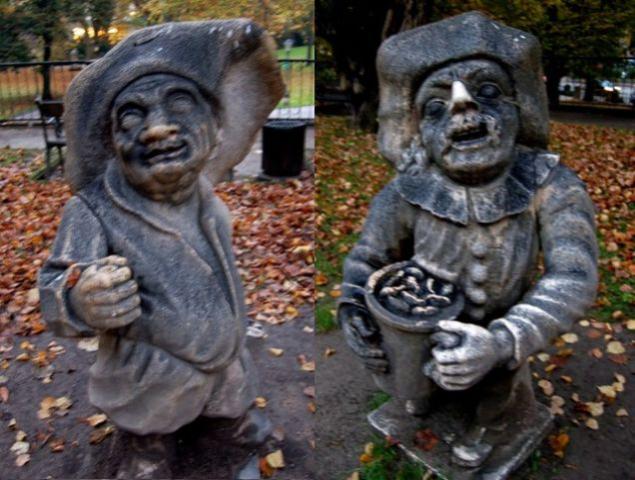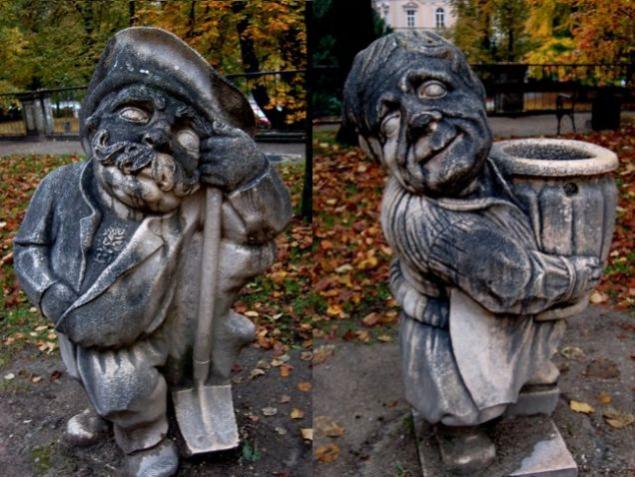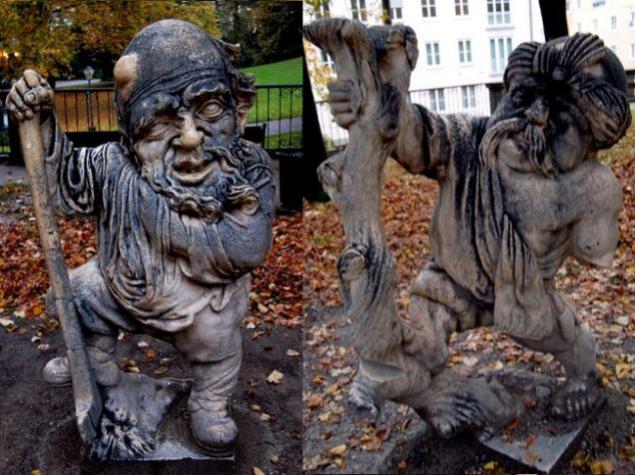 Patrick Blanc Vertical Garden
This beautiful vertical garden created in 2008 by French botanist Patrick Blanc on one of the facades of the building, located at the Paris Avenue Alsace. Thanks to such unique creations as vertical gardens, Blank gained worldwide fame.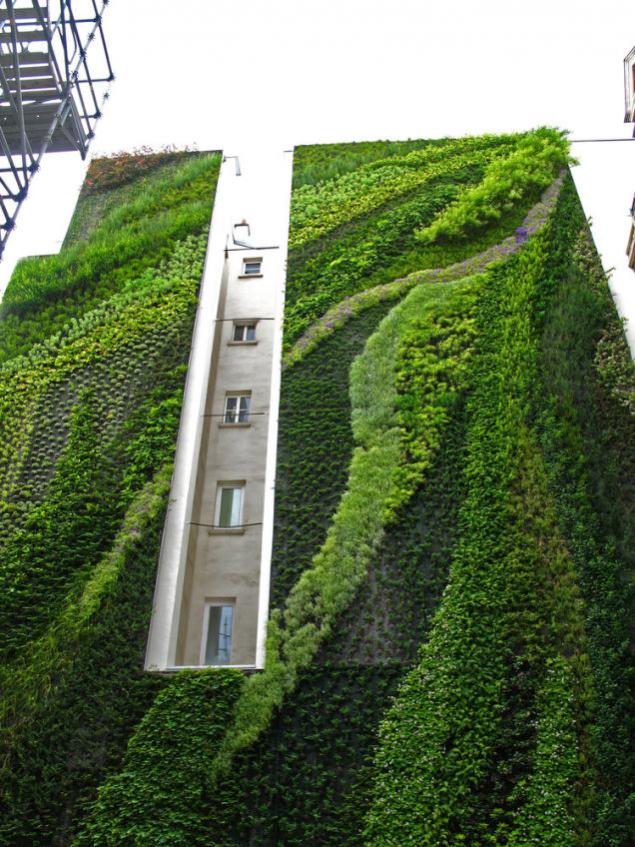 Wood Circus Axel Erlandson
These colorful wood sculptures are called Gilroy Gardens. They are created by American designer Axel Erlandson in the period from 1925 to 1963. By profession Erlandson was a farmer and he was always interested in what at times bizarre shapes created by nature. It also decided to try himself in the role of creator. The fact that he came out of it, cause delight and admiration. In the garden you can admire the more than 25 unique trees, a variety of geometric shapes.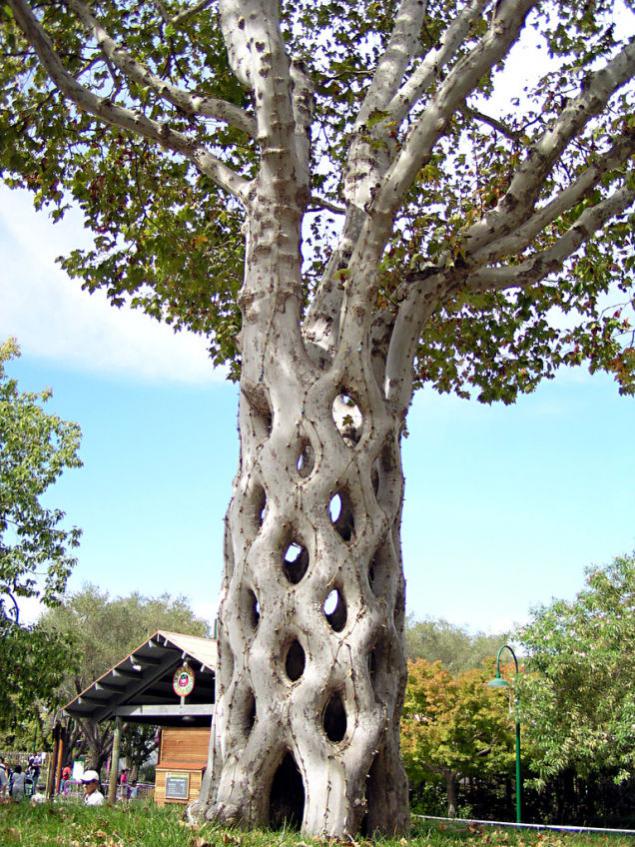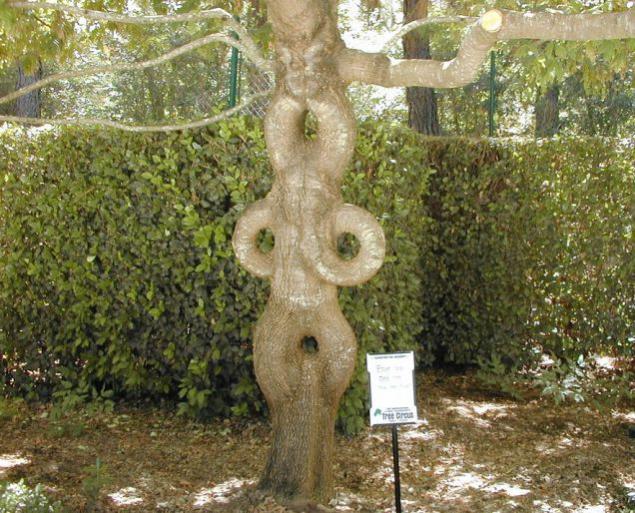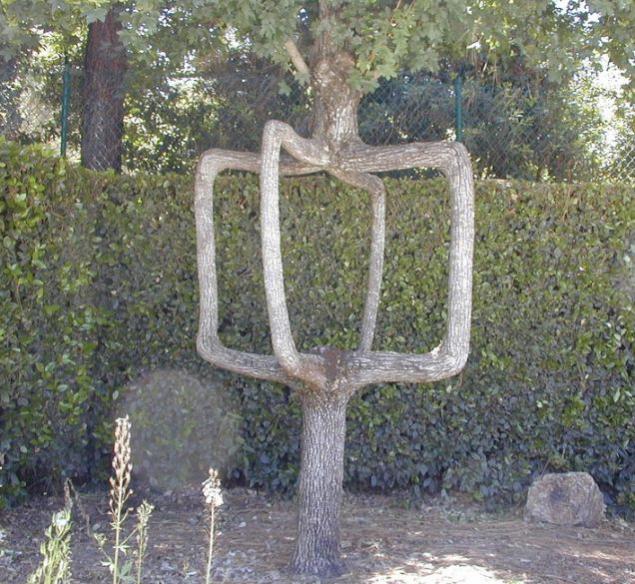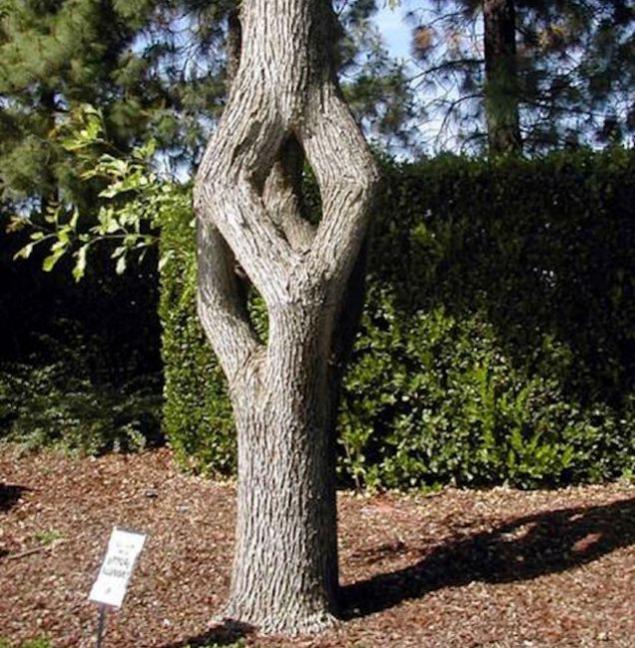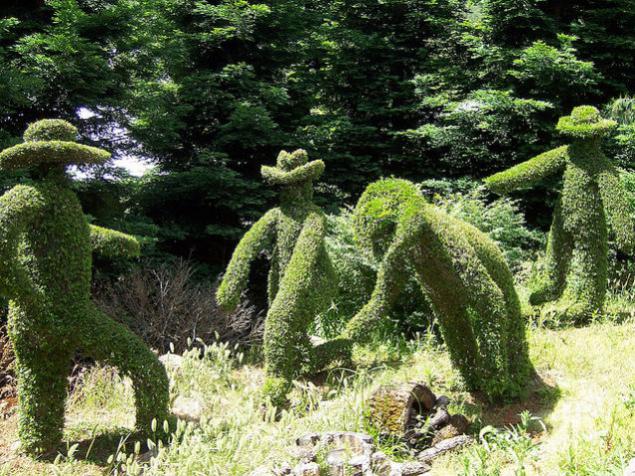 The Botanical Garden pyramidal
Botanical Garden Conservatory Muttart reminiscent of the ancient Egyptian pyramids, located in Edmonton. When you look at these mystical gardens, there is a feeling that they have not created a human hand.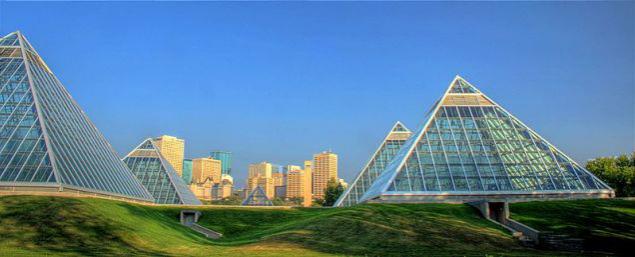 Automated Garden Omega
It is also called the garden carousel. This is a unique system, which consists of 36 modules. Whole body principle carousel rotates around the light source. At the bottom point of the circle are the roots of plants through the nutrient solution. With this hitromudroy system can grow up to 80 plants at the same time.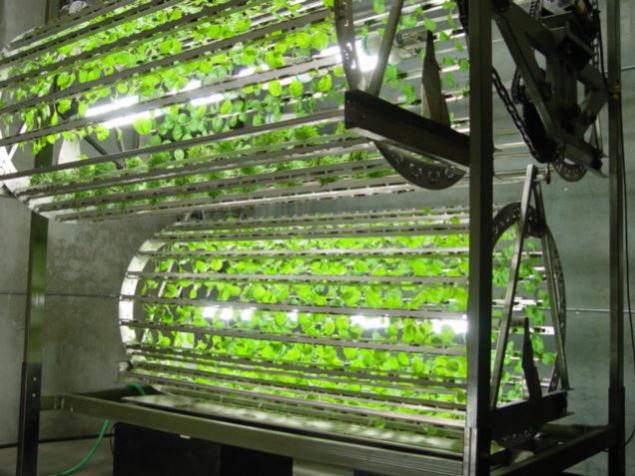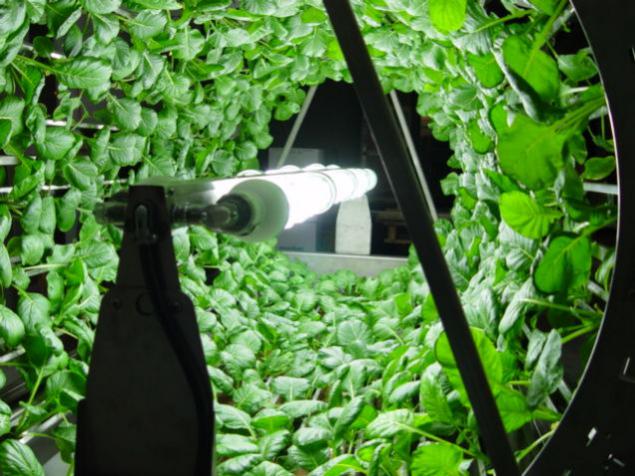 Step gardens
This living ladder you can see in the Japanese town of Fukuoka. Landscape created in quite a practical purpose in 1995 by Emilio Ambasz & Associates.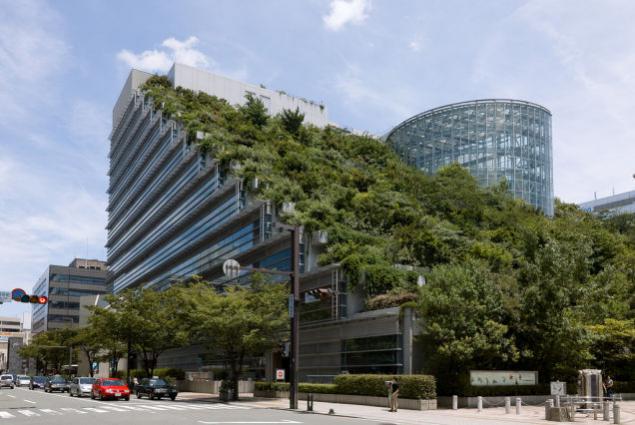 Beauty - terrible force! In these gardens, there is something mystical ... Surprise your friends and show them the incredible wonders of landscape gardening art.

via ofigenno ru