"Lost Gardens of Heligan" - an amazing place and a bit mysterious. This park is in the south-west of England, Cornwall, came in the days of good old England in the 20th century was almost lost. However, the fortune brought him back to life, leaving, however, the legend of the mysterious gardens, which are hidden in the shadow of mysterious creatures.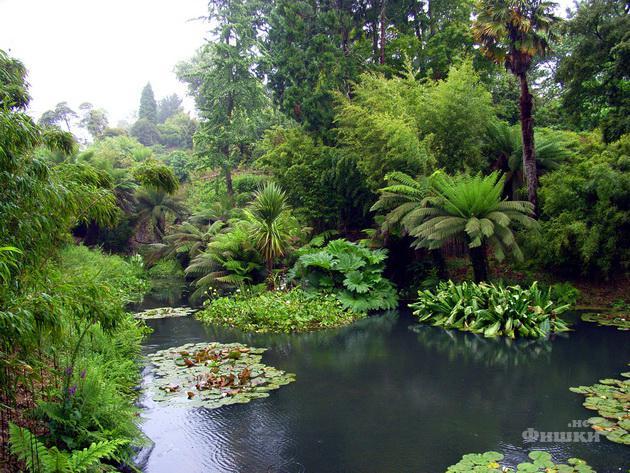 Original
"Lost Gardens of Heligan" were laid in the 18th century, the Reverend Henry Tremaine Hawkins. Gardens belong to this family, by the way, to this day. For centuries, the park grew and developed, which, along with the efforts of the owners, and contributed to a mild, sunny climate of Cornwall. Heligan Estate has acquired a considerable number of ornamental plants, tropical plants, flowers and Italian garden.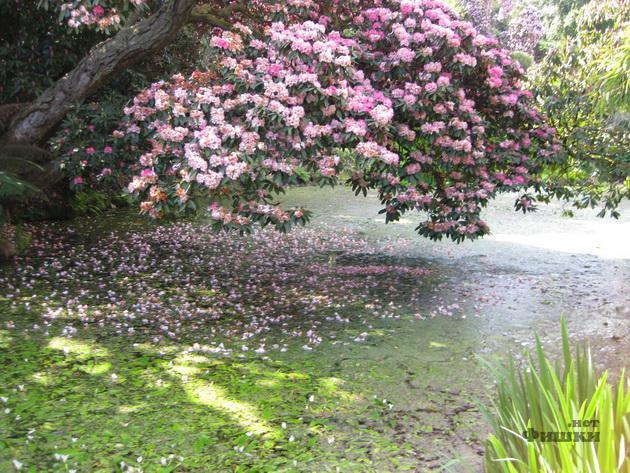 By the beginning of World War Heligan Gardens enjoyed great fame in Cornwall. But at its end, due to lack of attention, care and people would take care of the park, paradise gardens gradually decayed, becoming like enchanted, mysterious forest populated by mythical inhabitants.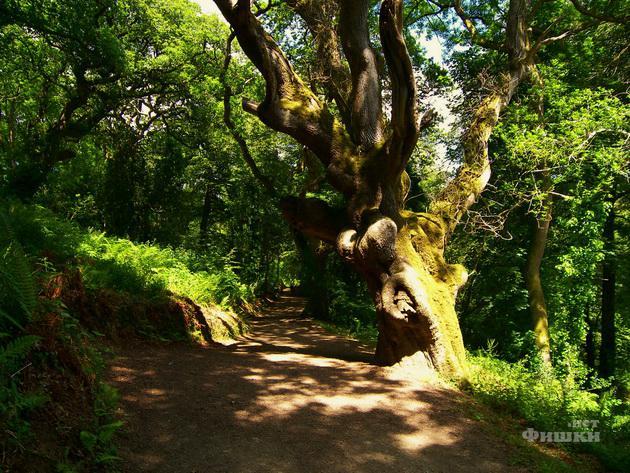 For the life of "Lost Gardens of Heligan" returned Tim Smith. Neither one is a gardener, and a normal businessman, as well as songwriter and music producer, Smith was a big enthusiast of landscape architecture. In the mid-1990s, he carefully and lovingly reconstructed overgrown gardens, not forgetting, like a true businessman, to capture the entire process in a documentary television series for the British Channel 4. By the way, the process is so pleased with Smith, he became a pioneer of another garden Now they have received worldwide popularity Project "Eden».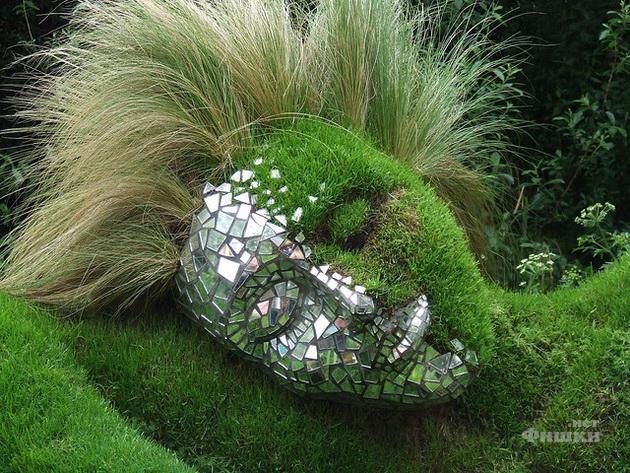 Today 'Lost Gardens of Heligan "returned to the visitors to its original beauty and is one of the most famous botanical gardens in the UK. There feast for the eyes collection of rhododendrons and camellias, attract flower and vegetable gardens, admire the zone called "Jungle" with tree ferns. Guests of the park can see the only preserved today in Europe pit for storing the pineapples, a series of lakes that feed the 100-year-old pump, as well as get acquainted with the most famous inhabitants of gardens Lost among the green mysterious figure - a talented inscribed in the landscape sculptures girls and head giant and other decorative ornaments Heligan Gardens.