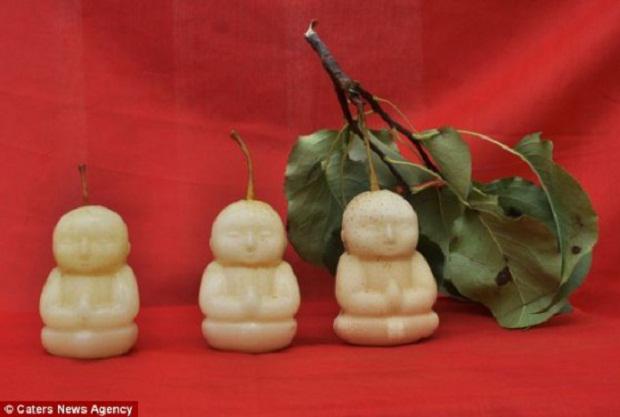 Hao Xianzhang, a Chinese farmer, invented a new method for growing pears unusual. The fruits of these pears are shaped like a miracle Buddy.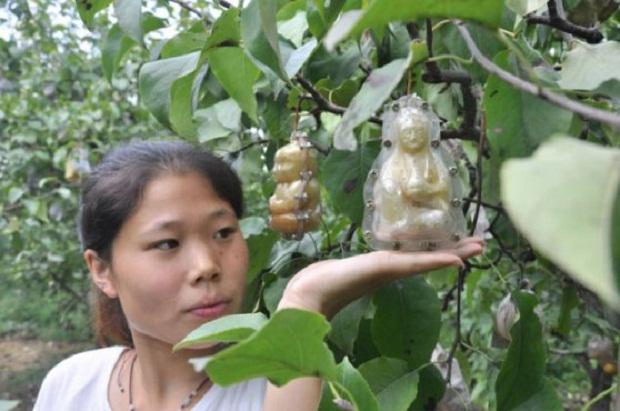 To achieve this effect it uses individual plastic molds, where each pear growing in individual forme.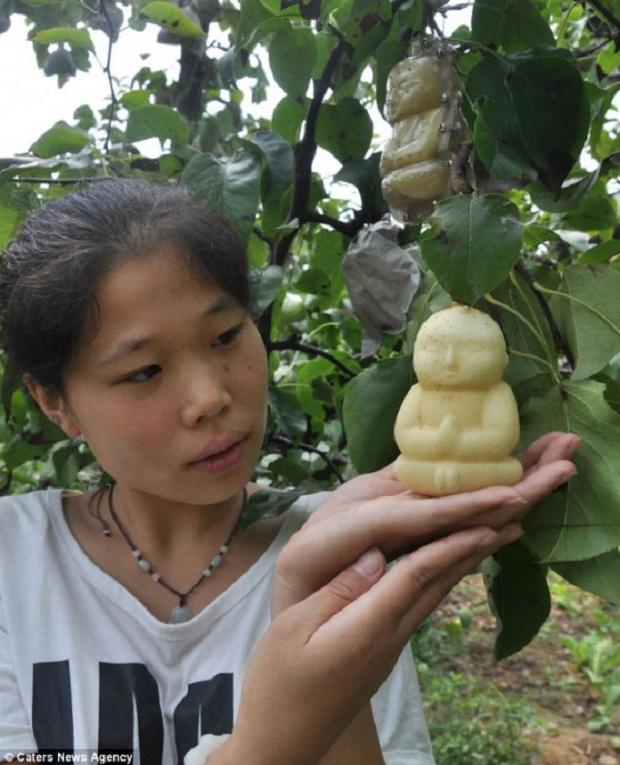 Hao Xianzhang spent six years to grow these pears and now he plans to deliver them Evropu.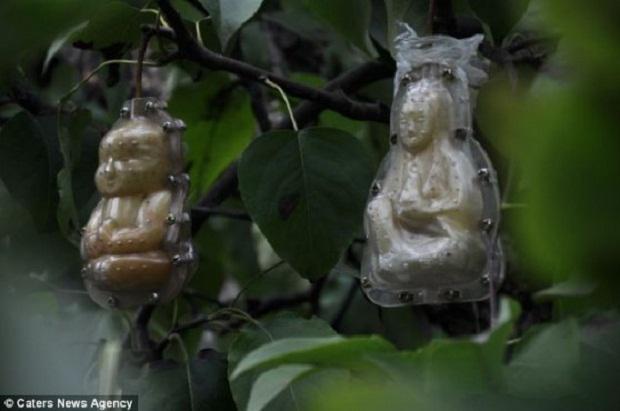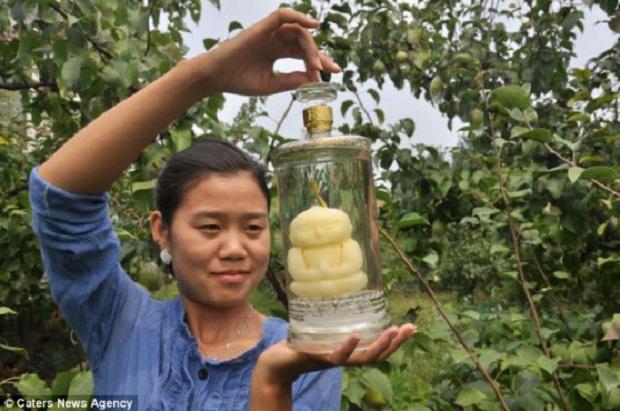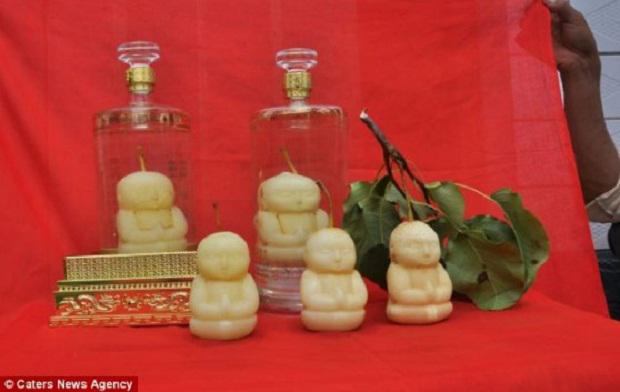 Source:
mirfactov.com/