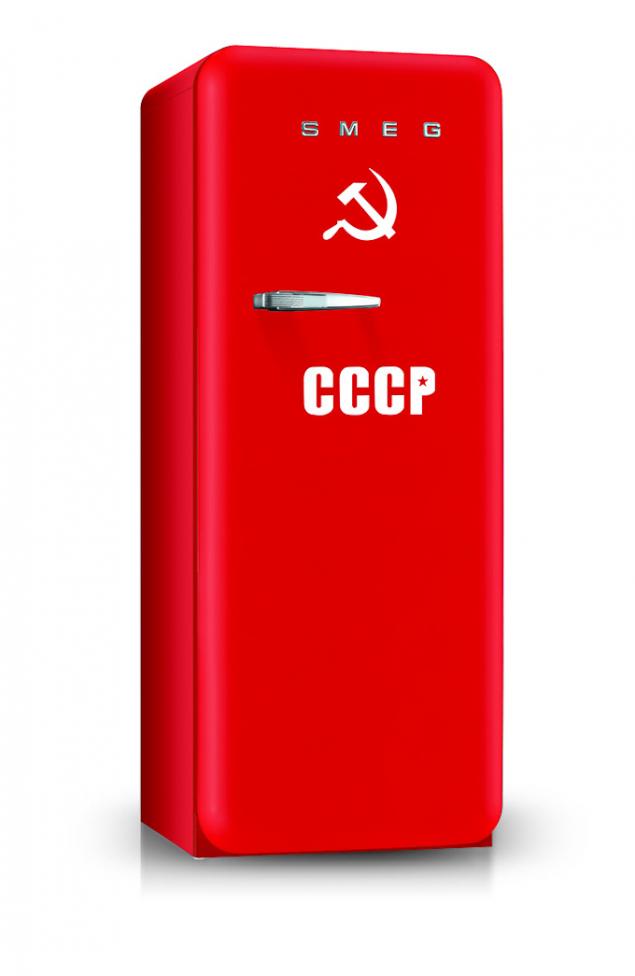 I always "catchy" some solution that allows us to look anew at quite familiar and commonplace thing. For example, it may be ordinary and habitual refrigerator with which we communicate every day (well, anyway, I communicate)?
It turns out that even as much as possible! Italian manufacturer of household appliances SMEG categorically on this nastaivaet.Etogo family friend can be trusted, not only the guardian of products, but also the spokesman of their own individuality. It can make a retro-patriotic, you can cosmopolitan, but what you will, in principle.
Also very seriously in the company to the colors produced product, and therefore to address this issue are invited world-renowned designers - Renzo Piano, Marc Newson, Guido Canali and other comrades.
Also note targeted approach. If the ground under "nostalgia for the advice" and performed in the style of "ZIL" the 50-ies of the last century, it is clear to whom the product is mostly focused, then, say, a work dressed in denim, will be in demand everywhere. By the way, the fabric with special coatings suprotiv all sorts of dirt and quietly tolerate wet cleaning.
In general, use and express health!