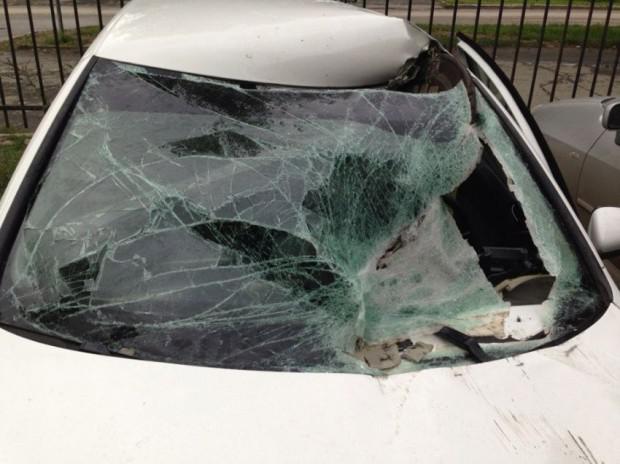 car damage estimated at more than 300 thousand rubles. The driver was taken to the "Emergency". The accident occurred around midnight on September 7, 2013. Permyak his car "Volkswagen Golf" moved down the street Podlesnaya. At the intersection with the street Pozharsky from the wheels of the front running "Gazelle" manhole cover flew and crashed straight into the windscreen "Golf» .
"It all happened so fast that I did not even have time to understand what happened. It's like a pistol shot. After the impact I have traveled as a meter, the reaction time was not at all. Then he lost consciousness, "- said Sergey Sedinina, the victim of a" flying manhole ».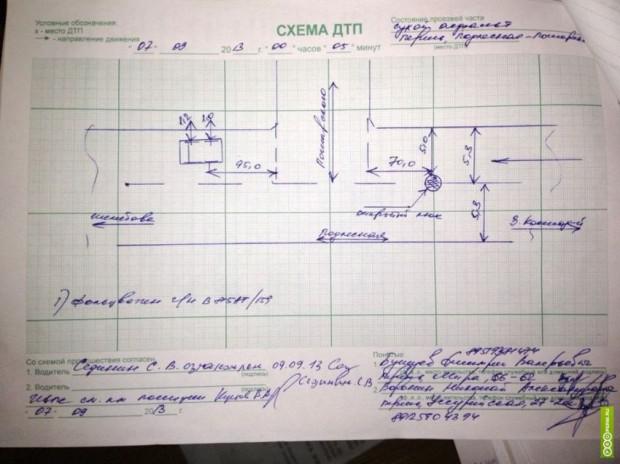 Its passengers also have noticed how it happened - so quickly have a flying manhole cover. They were not injured in the accident, and Sergei took the accident scene "ER." He had a broken arm, a severe concussion, contusion of soft tissues, multiple bruises and scratches. "Miraculously survived" - says Sergei, remembering proizoshedshee.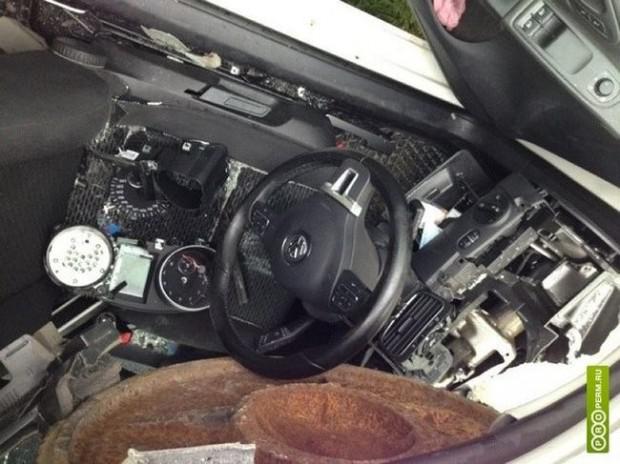 Sergei is a diagram of the accident. It can be seen that the car with the sunroof in the saloon drove to the other side perekrestka.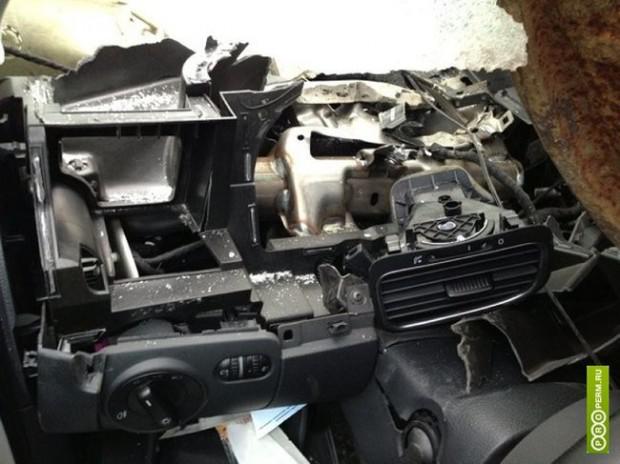 Manhole cover, flown in the "Golf" smashed windshield, broken roof of the car, and turned the front panel and the steering column. Also, the car is damaged front bumper and optics. Damage from the collision with the "flying manhole" According to preliminary estimates of experts on body repair could reach 300-350 thousand rubles.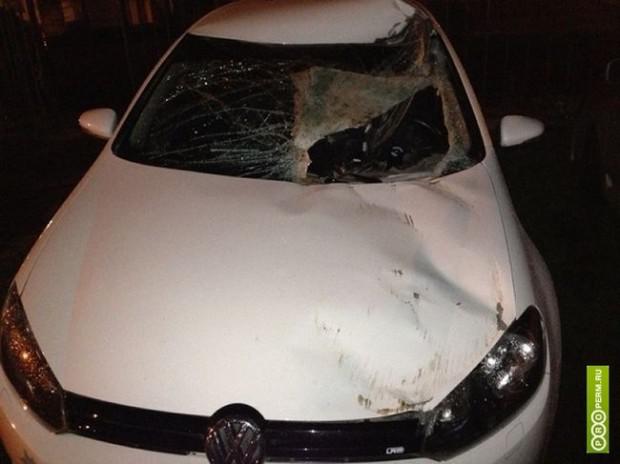 Why is a manhole cover was not fastened, and flew from the wheels "Gazelle" remains to be seen. Sergei himself, despite the full car insurance is going to sue the Road and the organization is in charge of the hatch.
Source:
mirfactov.com/