Here is a frame from the film "The street is full of surprises." At provided under the cut you'll find pictures of traffic in Leningrad in 1957. The author has made color correction for these screenshots to revive a bit of paint. Nevsky 1957, in all its glory: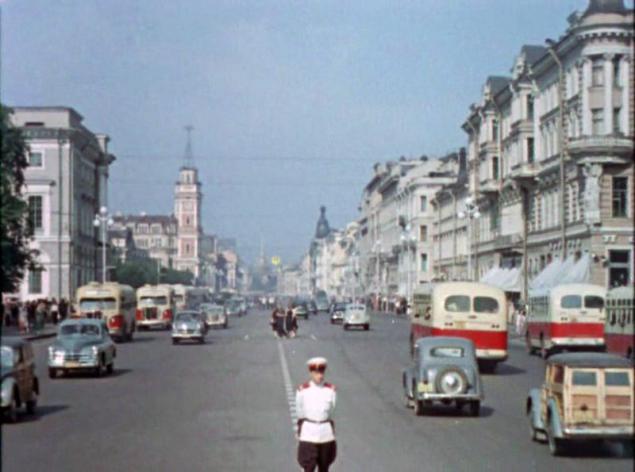 I do not remember that there was a story on why such a terrible traffic jam formed?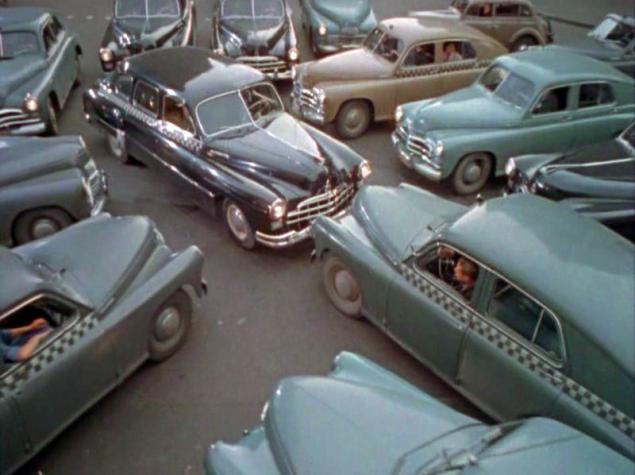 In the film, the traffic is very intense, and very often, "Victory", diluted handsome ZIMom: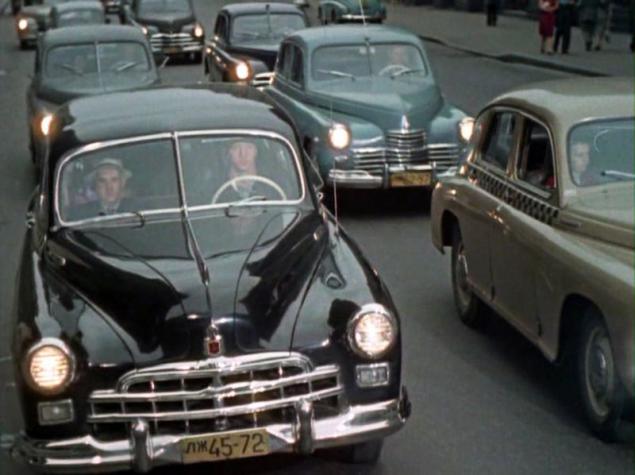 This frame from booth left in the original: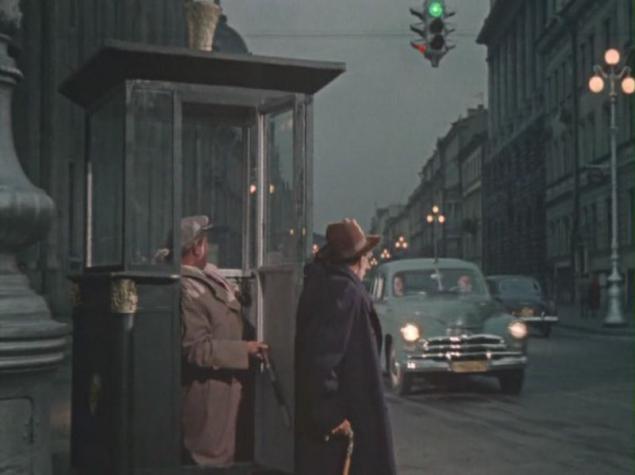 Beauty!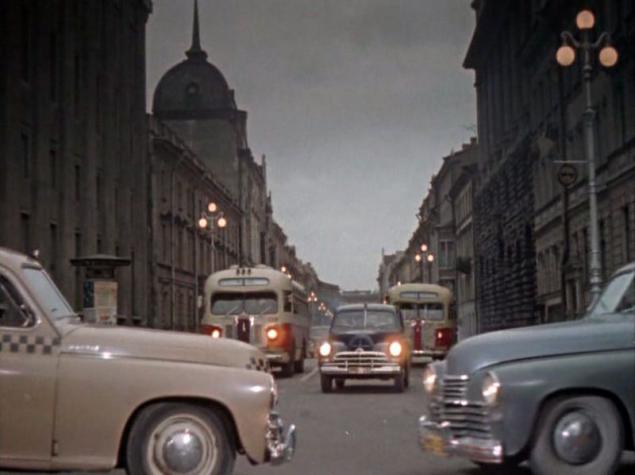 "Moskvich" -402, then only began appearing on the streets (produced in 1956-58):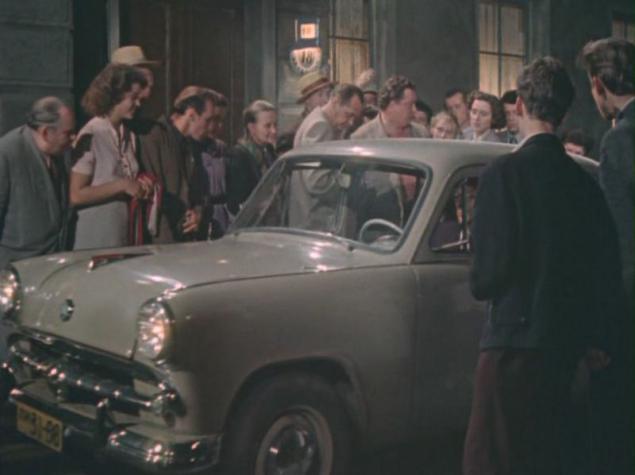 Commercials "Moskvich" -pikap with wooden body, the fashion end of the 1940s: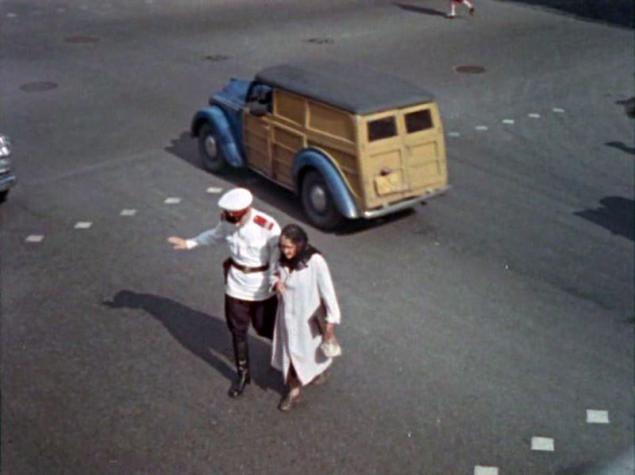 "Lorry" or VMS already leaving nature in the 57th: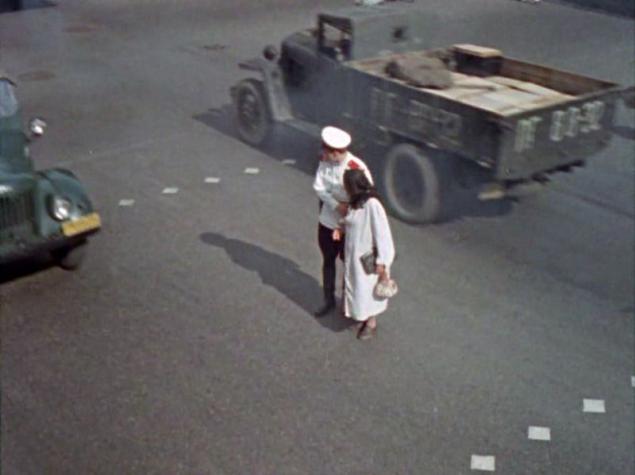 Form regulator: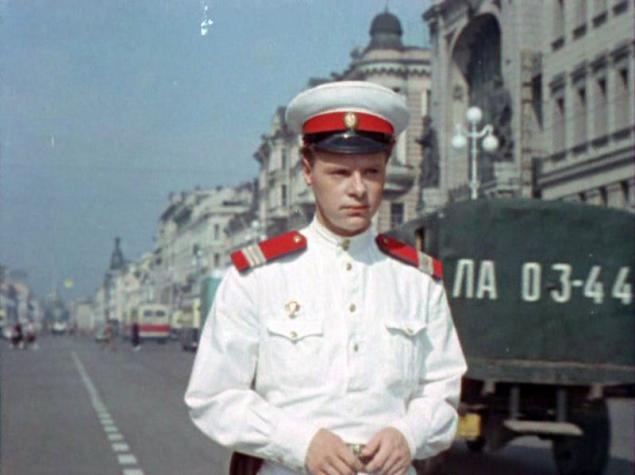 Tram: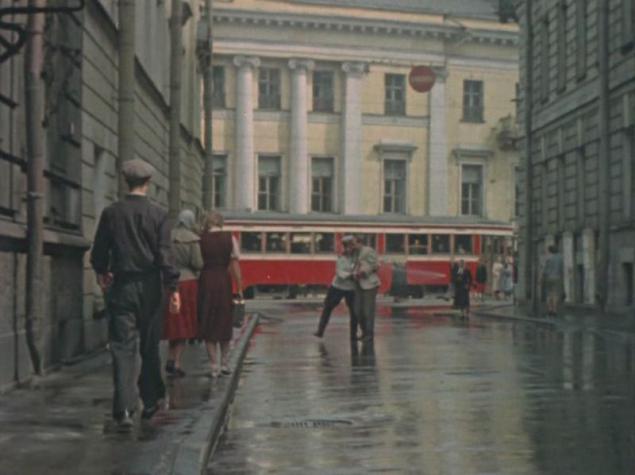 Unknown street, color correction is also not done: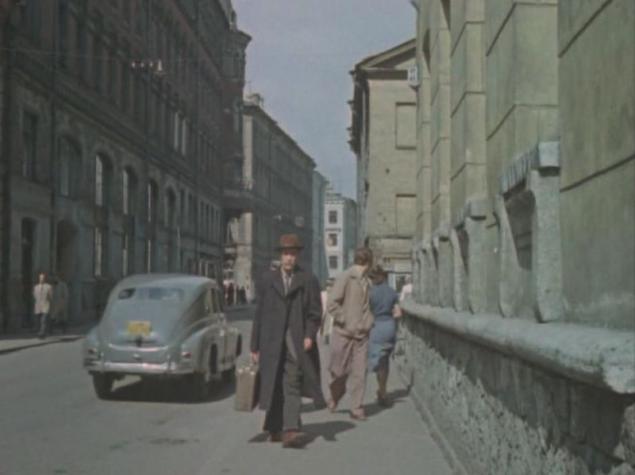 Source: visualhistory.livejournal.com