In one of the major business centers in Beijing in 2009 was completed CCTV headquarters - the headquarters of China Central Television (Central Chinese TeleVision - CCTV). The building is the main body of the new TV- campus, under which allocated 20 hectares of downtown.
New CCTV Headquarters became the largest project Rem Koolhaas Dutch architect from the design studio OMA (Office for Metropolitan Architecture). The property is a skyscraper, which consists of two towers (54 and 44 floors), the height of which is greater - 234 m. The towers are connected by a horizontal design at the top and bottoms, so the shape of the high-rise is slightly reminiscent of the loop.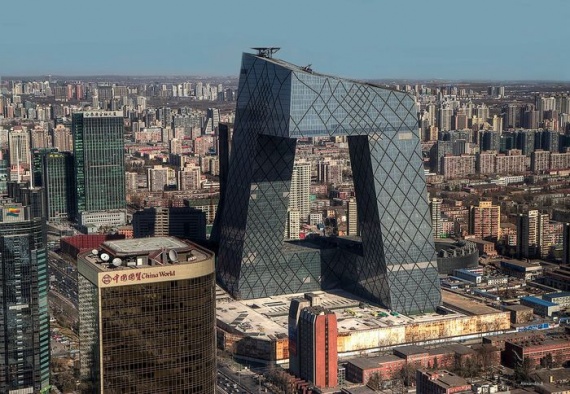 CCTV building has a total area of ​​575 sq. M. m, making it the largest free-standing structure in the world after the Pentagon (USA). The project has managed to China in 850 million. Euro.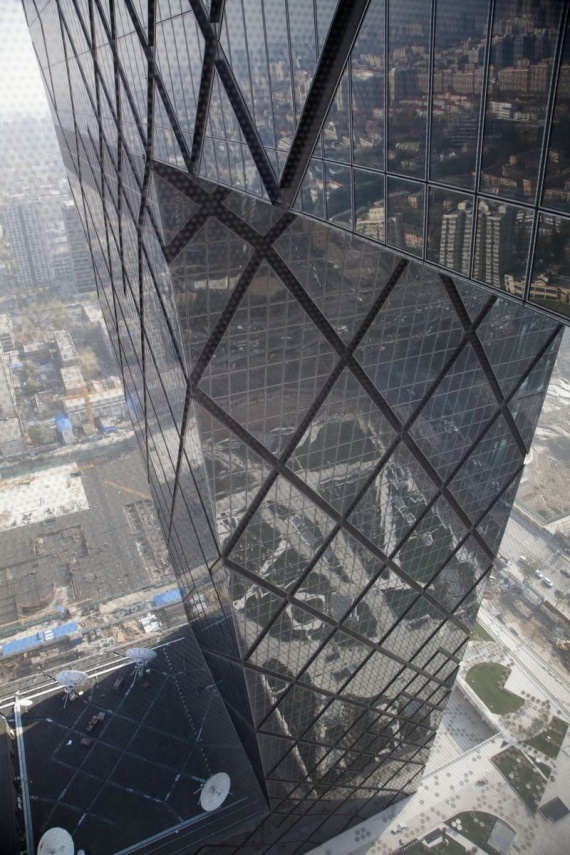 The authors of this creation is the famous Dutch architect Rem Koolhaas and Ole Shiren (architectural office "OMA"). The project was planned and implemented specifically to the beginning of the Olympic Games 2008. Themselves as Chinese believe that it is a monument to the rapid economic growth of China. The popular name of "Big bridge" skyscraper gained thanks to its unusual shape. This is one of the first European projects carried out in the People's Republic of China. The project cost about 600 million euros. The shape of the building, if mildly put, a very non-standard, symbolizes "strength and activity».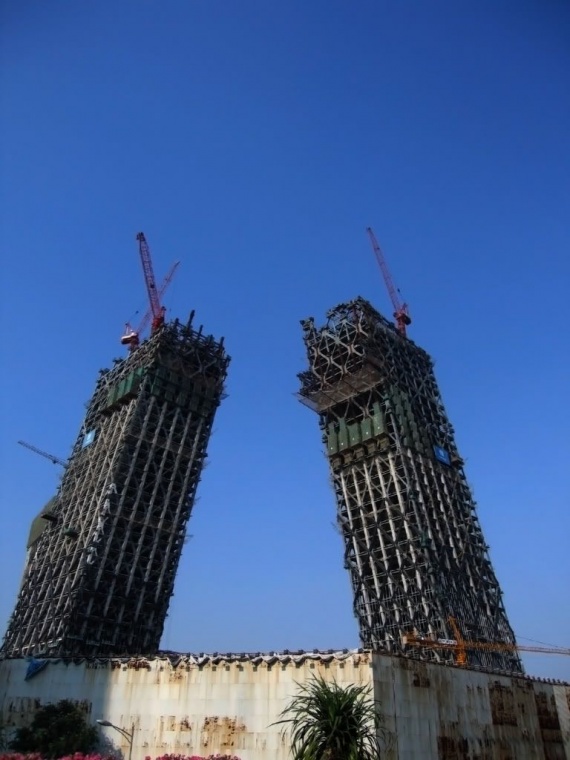 The structure consists of two towers, skyscrapers. The first tower is a continuous loop of horizontal and vertical sections, which is attached to the second tower. Architects have used this form, primarily for safety reasons. The structure is 234 meters high, 54 floors and is situated on ten acres of land. In case of damage to the air there are several options for the evacuation of visitors and workers. Of course, this is very important, given that the building area is 475,000 square meters.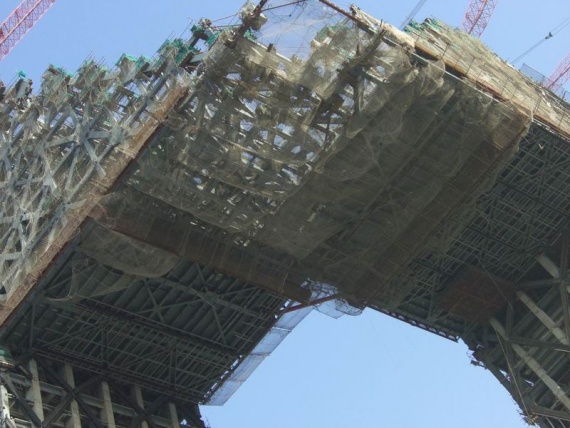 One of the structures provides mass gatherings, as is the cultural center of the TV. It includes: a huge theater, a lot of exhibition sites, hotels, restaurants and other commercial premises. In other tower located CCTV Headquarters with great staff. Placed at a location nearby park with a variety of entertainment, attractions and film set in the open air.