This year is remembered not only joyous events, but also sad.
Many famous people have gone to the next world.
Let us remember them.
Singer Whitney Houston
August 9, 1963 - February 11, 2012
Fact: in the Guinness Book of Records Whitney Houston appears as a singer, gathered during his stage career, winning the largest number of
Quote: "I can not sing," the black, "and do not know what a" white music ". Music has no color »
One of the most commercially successful singers in pop music history, the star of the movie "The Bodyguard" (Partner - Hollywood actor and director Kevin Costner) has died at the Beverly Hilton on the eve of the 45th awards ceremony "Grammy." The basic version of death - Whitney Houston drowned in the bathtub after a cocaine poisoning.
Actor Alexander Porokhovshchikov
January 31, 1939 - April 15, 2012
Fact: Alexander Porohovschikova grandfather on the maternal side - Alexander Porokhovshchikov - was the creator and owner of the restaurant "Slavic Bazaar»
Quote: "Memory - the most important thing. Of course, the past can not live. But it is necessary to rely on the past »
Most viewers fell in love with the actor for his role in the cult film by Nikita Mikhalkov "At Home Among Strangers," even though his character Chekist Kungurov after dubbing the tape spoke of another great voice actor - Igor Kvasha (and died in 2012). But Porokhovshchikov was no less successful director. He took six movies, including 1989 - autobiographical film "Censorship memory does not admit" (on which he founded one of the first private film studios in the USSR Creative experimental workshop "Homeland"), and in 1992 - popular at the time thriller "Thirtieth destroy».
Stylist Vidal Sassoon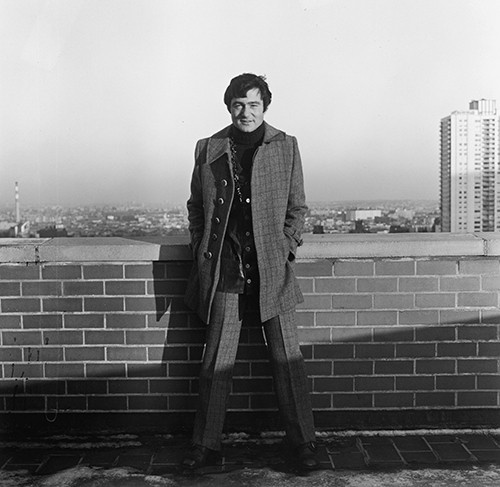 January 17 1928 - May 9, 2012
Fact: in 1948, 20-year-old Vidal Sassoon participated in the war for Israel's independence, and in 1992 founded the Vidal Sassoon International Center for the Study of Antisemitism (SISCA)
Quote: "The only place where prosperity precedes work - a dictionary»
Vidal Sassoon rose to prominence in the 50's, when the famous designer Mary Kwan invited him to participate in her fashion show, which coined the mini-skirt. World aka brought Sassoon haircut, he made Hollywood star Mia Farrow. Under his name Procter & Gamble Company produced the famous shampoo, but in the early 2000s, this cooperation has disintegrated: Sassoon sued the manufacturer, claiming that he was not very actively promoted the "name" shampoo in favor of other brands.
Singer Eduard Khil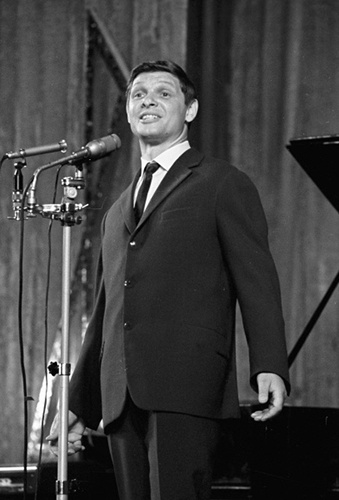 September 4, 1934 - June 4, 2012
Fact: from Smolensk, where the family lived Hiley, an eight-year Edward were evacuated in less than two hours before the city was occupied by German troops
Quote: "If someone thinks that the art created for fun, he is wrong. Art must educate. Now the art of time and Losers troechnikov »
Eduard Gil in his creative life has repeatedly been at the peak of glory. The first came in the 1970 th, when the recorded singer hit "Winter" ("The ceiling of ice, creaking door ...") sounded throughout the Soviet Union. And the last was quite unexpected: in 2010 the internet is widely dispersed video Gil to vocalize Arkady Ostrovsky "I am very happy that I'm finally back home" gathered in a few months to 5 million views in Youtube and brought the singer the nickname "Mr. Trololo". < br />
Writer Ray Bradbury